Oh 2016 …. what a year. WHAT. A. YEAR. Every year has highs and lows, but 2016 was straight up exhausting and – I'm not gonna lie – I'm happy to see it go. A fresh start in 2017 is just what all of us need, I think. A hard reset. Ctrl Alt Delete. Light it on fire and walk away as it burns.
Of course the year was not all bad. I had a lot of new experiences this year, and putting together this end-of-the-year recap always leaves me humbled. My word for 2016 was simplicity and with the combining of my two blogs into one fabulous new website, I feel like I nailed it. I didn't reach all of my simplicity goals, but I tried my best. I simplified my work, I maintained my daily planner for the WHOLE YEAR (this is huge for me, you guys), I kept up with yoga, and I started meditating. I didn't clean out my closet and my office is still a cluttered disaster, but compared to this time last year I definitely feel a change in my mindset and workflow.
I would love to hear about your 2016 highlights, so please share them with me in the comments!
January – I always think things are going to slow down for January, and it never turns out this way! I had a great time speaking on a panel at Affiliate Summit West in Las Vegas, then completed the Star Wars 10k the following weekend. Later in the month I attended the Rock the Dots event, honoring Minnie style in Los Angeles.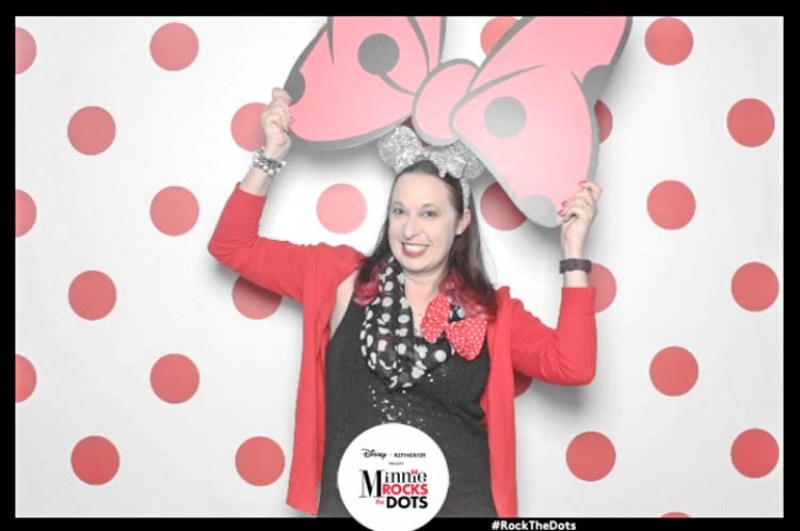 January's most popular post: The 2016 Alfred Angelo Disney Fairy Tale Wedding Gowns
February – February was somewhat slow … except I was knee deep in my (delayed) blog-merging and rebranding! Aside from that, I spent a weekend in Palm Springs for a friend's birthday, and also attended what would be the first of many Classic Afternoon Tea parties at Steakhouse 55.
February's most popular post: ZOOTOPIA Coloring Pages and Printable Activity Sheets
March – In March I visited that "other" theme park to see the new Wizarding World of Harry Potter (which is amazing!), and also visited Big Bear for the first time.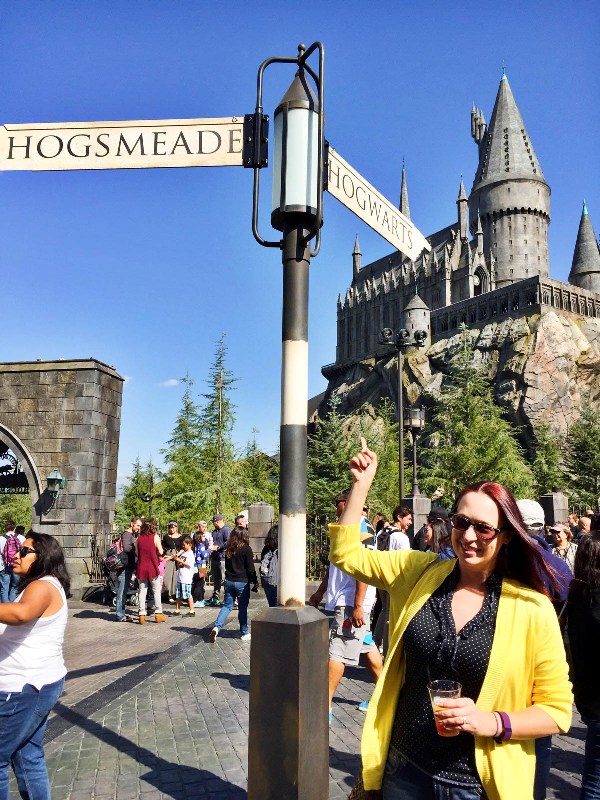 March's most popular post: How To Choose a Wedding Hashtag
April – April was super busy, and things never really slowed down from there! The month kicked off with the return of Food and Wine Festival at Disney California Adventure. We also had a week-long visit with Tim's parents which included another weekend trip to Palm Springs. I sure got my share of sun this year! Towards the end of the month I got to experience the new World of Color Dessert Party, which was a real "treat!" I also was called for jury duty for two days. I'm probably the only person on the planet who doesn't mind jury duty! I guess it's the former investigator in me.
April's most popular post: How to Create a Snapchat Geofilter for Your Wedding
May – May was … intense. The month started with Spring Dapper Day on the first of the month, and the Tinker Bell 10k the following weekend. A week later I was on a plane to Chicago for the ShareASale Think Tank conference. From there I hopped over to New York and attended a friend's wedding (which is where Tina Fey learned I exist). Then came home for a week before boarding yet another plane, this time to Hawaii! (I really need to finish up that trip report.)
May's most popular post: 5 Ideas for Displaying Tsum Tsums
June – After spending the first two weeks of June in Hawaii, the rest of the month was pretty low key. Until June 30, when we packed up again and headed to Martha's Vineyard for a summer getaway with Tim's family.
June's most popular post: New Signature Photo Experiences at Disneyland
July – Unfortunately July started off very sad with the passing of my sweet grandmother at age 99. Aside from visiting Disneyland on it's 61st anniversary, I spent the rest of my month playing Pokemon Go.
July's most popular post: Here's How to Get Disney Emojis
August – In August I celebrated five years of blogging. I also went to my first Disney red carpet movie premiere for Pete's Dragon, saw Guns 'N' Roses in concert at Dodger Stadium (we're still searching for our car), and attended a mini Disney Social Media Moms Celebration at Disney's Paradise Pier Hotel.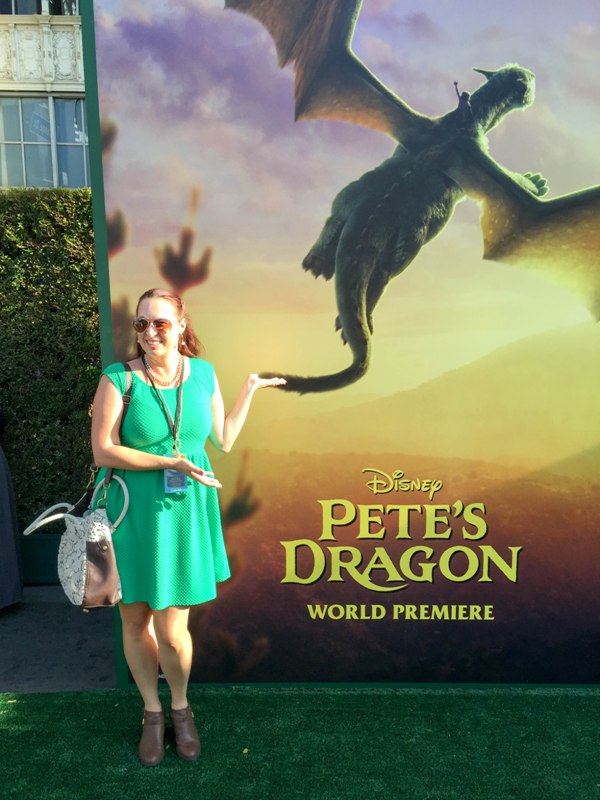 August's most popular post: 7 Days of DisneyBounding Shopping List
September – September started out with the Disneyland 10k, my third of the year if you're keeping count. I also celebrated my birthday with a dinner at Carthay Circle with some of my closest friends, followed by a trip to Phoenix for the Blended Blogging Conference. The following week I attended one of the grand opening parties for Crumbs & Whiskers cat cafe in Los Angeles, followed by a birthday weekend getaway at Madonna Inn with my darling husband, who tolerates my love of vintage hotel decor and all things pink. September wrapped up with a night at Mickey's Halloween Party on the last day of the month.
September's most popular post: Guide to Playing Disney Enchanted Tales
October – Looking back on September and October, it feels like I went to Disneyland, like, 50 times. The month started off with Gay Days, which is always a really fun event. I started physical therapy for my running injuries, which has helped immensely. I attended the "Trick or Tea" Halloween themed tea party at Steakhouse 55, and the next weekend Team Disneyland Brides and Grooms did our third CHOC Walk in the Park!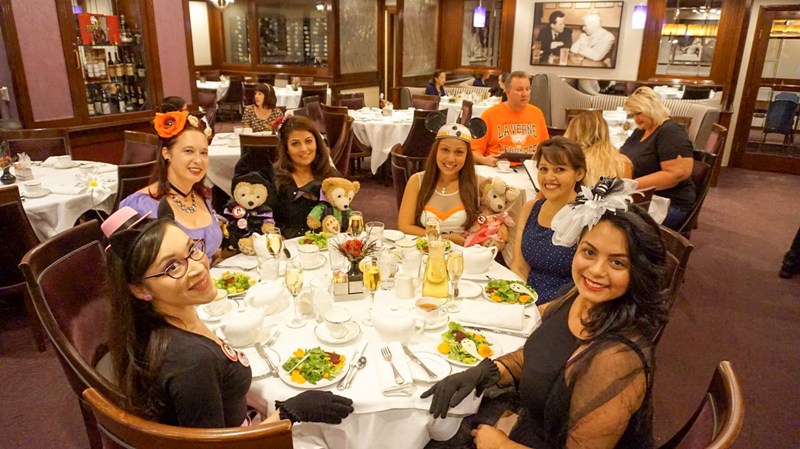 October's most popular post: MOANA Coloring Pages and Printables!
November – At the top of November I did something I had wanted to do for a long time – I had my aura read! The first weekend of the month was fall Dapper Day, which is always a splendid time. The election happened and I spent a couple days in bed. Then I ate and drank all the things at Festival of Holidays. I attended the Moana press junket and Lin-Manuel Miranda looked at me. During Thanksgiving weekend, Tim and I did a work staycation in Oxnard in a hotel room with a view of the ocean and it was very nice.
November's most popular post: First Look at Food and Drinks Available at Festival of Holidays at Disneyland (Plus Printable Checklist!)
December – December brought a number of holiday parties, another tea party, a preview screening of Rogue One: A Star Wars Story, and the usual craziness of Christmas. I got two new Dooney & Bourke bags for Christmas because I'm spoiled. I'll end December (and the wrath of 2016, this cursed, wretched year) in Rhode Island, probably under a lot of blankets.
December's most popular post: MOANA Fun Facts and Easter Eggs
All my best wishes for a stronger and happier 2017, my dear friends.