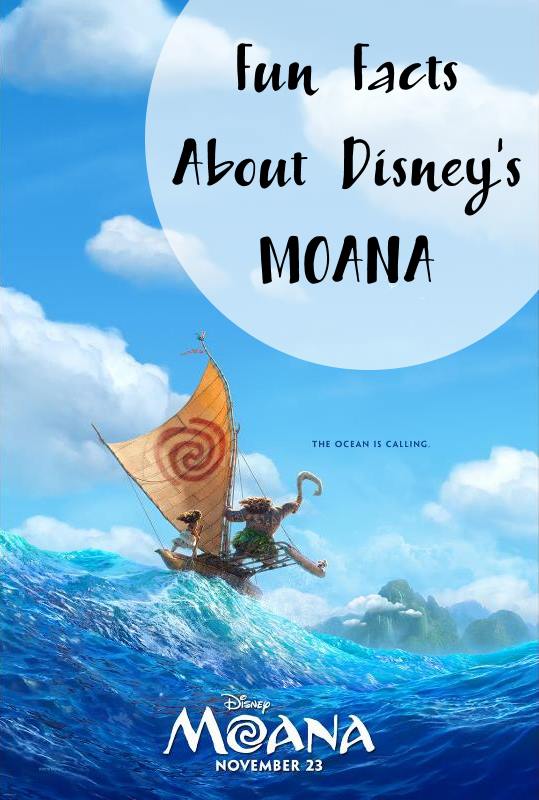 Have you seen Moana yet? It has been the #1 movie in the US for three weekends in a row now, so I'm guessing a lot of you have seen it! Even if you haven't, you may enjoy reading about these Moana fun facts and taking a look at the (spoiler alert) Easter Eggs that you're going to want to watch out for.
MOANA Fun Facts
• Moana dons seven outfits in the movie, including the red tapa garment the character wears as a toddler when she first encounters the ocean character.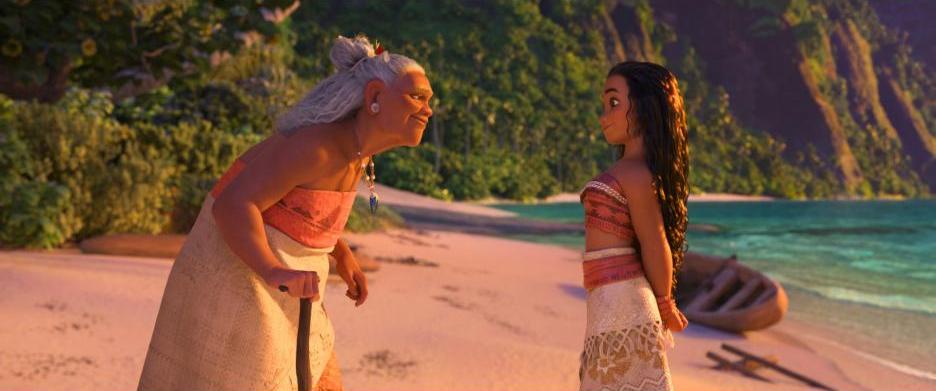 • Moana's main look includes a tapa top and pandanus skirt with a shredded pandanus underskirt. Costume designer Neysa Bové created the outfit so it would be suitable for an adventurer. "The skirt has a slit in front to allow movement— whether she's swimming, running or navigating her canoe," says Bové.
• One elaborate outfit worn during a dance sequence is visible for just six seconds.
• Inspired by the Taualuga ceremonies of Samoa, Bové created a ceremonial garment for Moana that is covered in shells and pearls. Her Tuiga—or headdress—has shells from the ocean and red feathers to symbolize royalty.
• All the characters in "Moana" wear outfits made only from materials that would have been available to them 2,000 years ago.
• Early designs of mighty demigod Maui lacked his signature do. He did, in fact, sport a tough-looking bald noggin. But Oceanic Story Trust consultants from Tahiti advised filmmakers that Maui, the subject of many and varied legends, was typically imagined with a full head of hair. So character designers went to work on creating the look and a team of technicians figured out how to realize it.
• Technology had to be refined to allow for a wet look for Moana's curly do, since she spends some time underwater. Artists invited volunteers with similar hairstyles to come into the studio and get dunked so they could perfect the look.
• Maui's tattoos features "Mini Maui"—a two-dimensional representation of Maui that serves as the demigod's conscience, ensuring he does the right thing—even when he'd rather not. Mini Maui, which was animated using traditional hand-drawn techniques by Walt Disney Animation Studios' accomplished animator Eric Goldberg and his team, was often compared to Jiminy Cricket, the official conscience of the title character in the 1940 feature film "Pinocchio."
• Tamatoa, the 50-foot-crab with trust issues, lives in an exotic bioluminescent world that's almost as fancy as he is. Lalotai, the realm of monsters, is a place of fantasy located beneath the ocean's floor. In fact, it was named in honor of its unusual location. Lalo means "below" and tai means "the sea" in Proto Polynesian.
• The ocean is more than a setting in "Moana" — it's a character. Tasked with creating a rig that would allow animators to pose the ocean and create performances that would showcase the emotion and spirit of the character, the rigging team built a rig with a curved wave-like shape that could be varied depending on the need of the story.
• The rig allowed layout to pose the character and animation to create a performance.
• The effects team added water effects—flowing water, splashes and drips—to enhance the look.
• The creative process included an in-depth look at what was developed for Rapunzel's hair in "Tangled."
• In earlier versions of the film, Heihei used to be smart and sassy, but filmmakers felt that character was not unique. Several campaigned to remove the rooster from the film altogether, but a small group of story team members spent a couple days brainstorming ways to keep the character. Their solution? Lower his IQ. Their pitch earned so many laughs that Heihei was ultimately a keeper.
• Filmmakers had to create a feather pipeline to deal with the feathers for not only Heihei, but for Maui hawk—the shape-shifted character Maui transforms into with the help of his magical fishhook. Feathers prove challenging in CG animation because of the need to rest on top of each other.
• Deeply inspired by their time in the Pacific Islands, filmmakers continued to work with several of the people they met within their trips. This group of advisors came to be known as the Oceanic Story Trust (OST). The Trust includes anthropologists, educators, linguists, master tattooists, choreographers, haka practitioners, master navigators and cultural advisors who collaborated with Disney's creative team.
• Since much of the film is set on the ocean or near it, filmmakers worked hard to create systems and processes to create believable water. Keen to understand the clarity of the water, the team created a physical rig that was 50 feet long. A series of balls that were painted gray, black and red were hung from a rope every five feet and photographed underwater in a pool in Van Nuys, Mission Bay in San Diego and off the coast of Bora Bora. Imagine getting that through customs!
• To create the starry sky featured in "Moana," filmmakers turned to astronomers who researched what stars would've been visible in Pacific Island skies 2000 years ago.
• Maui's hook, which is inspired by a real constellation known by the same name in Oceania and Scorpio elsewhere, is stylized to emulate the character's prized possession.
• Lin-Manuel Miranda, Opetaia Foa'i and Mark Mancina met in New Zealand at one of the biggest Polynesian cultural festivals, Pasifika. Shortly after arriving, Miranda was pulled onstage by the dancers to join dance. It turned out to be a competition with other audience members. He won it. "I'd been there two days already," says Mancina. "And I didn't even know where the restrooms were. Meanwhile, he hops up onstage and wins this contest. He's a very talented guy." "I was so impressed and thought 'this is the right man for this job,'" said Foa'i. "When we get together, there is a kind of magic that generates."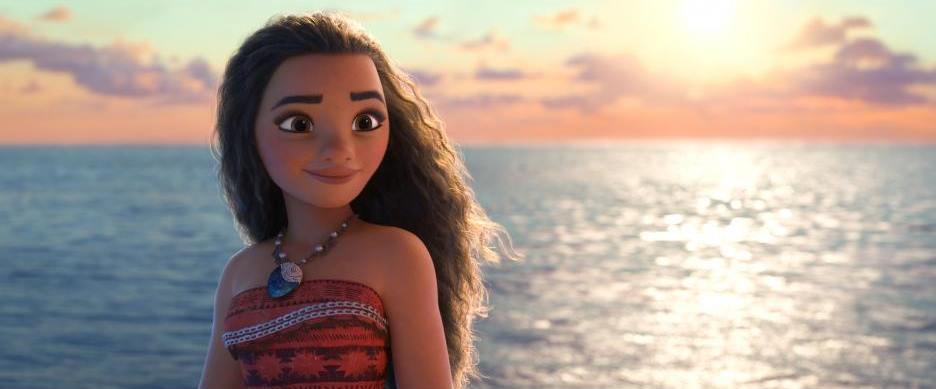 • Filmmakers invited choreographers in Polynesian dance to the studio to choreograph and demonstrate movement to animators. Artists watched, sketched and learned from the pros the meaning of each move.
• Disney's "Aladdin," directed by "Moana" directors John Musker and Ron Clements, made "Moana" co-head of animation Hyrum Osmond want to be an animator as a kid, and years later, he found himself working alongside one of "Aladdin" animators Eric Goldberg on "Moana."
• Goldberg says it was "Dumbo" that made him want to pursue the career.
• "Moana" director John Musker, who also directed "Aladdin," was inspired by "Sleeping Beauty" and "Pinocchio."
• At age 9, Lin-Manuel Miranda was profoundly inspired by "The Little Mermaid." So when "Mermaid" directors John Musker and Ron Clements came knocking almost 25 years later for a new movie named "Moana"—Miranda was more than game to come on board.
• Miranda was officially offered the "Moana" gig on the same week he found out that he and his wife were expecting their first child.
• Filmmakers were tickled to learn that Miranda named his son Sebastian. Whether or not he was inspired by the Caribbean crab character from "The Little Mermaid" remains a mystery.
MOANA Easter Eggs
Now for the Easter Eggs … let me know if you caught any of these while you watched!
Maui transforms into Sven – You probably noticed it at one point; Maui transforms briefly into Sven from Frozen for a split second.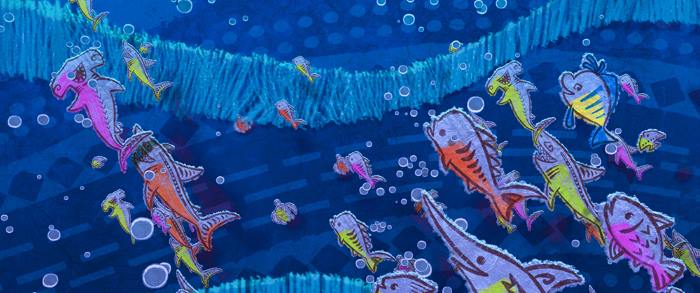 Hidden Flounder – During Maui's performance of "You're Welcome," a drawing of Flounder from "The Little Mermaid" is seen among a school of fish.
The Mighty Marshmallow – During a scene at the beginning of the movie, a drawing of a monster that is reminiscent of Marshmallow from Frozen can be seen on a tapestry.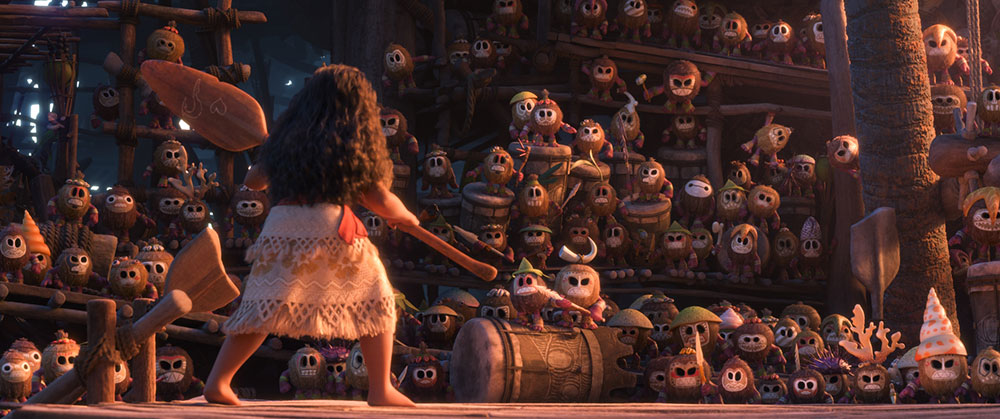 Personal Healthcare Companion? – During a wide shot of the kakamora, you'll see one of them has a mask that looks exactly like Baymax from Big Hero 6.
I'm Gonna Wreck It! – Stick through the credits for an ode to Ralph from Wreck It Ralph, which has a sequel in the works.
All images copyright Disney.
Easter Eggs h/t Oh My Disney