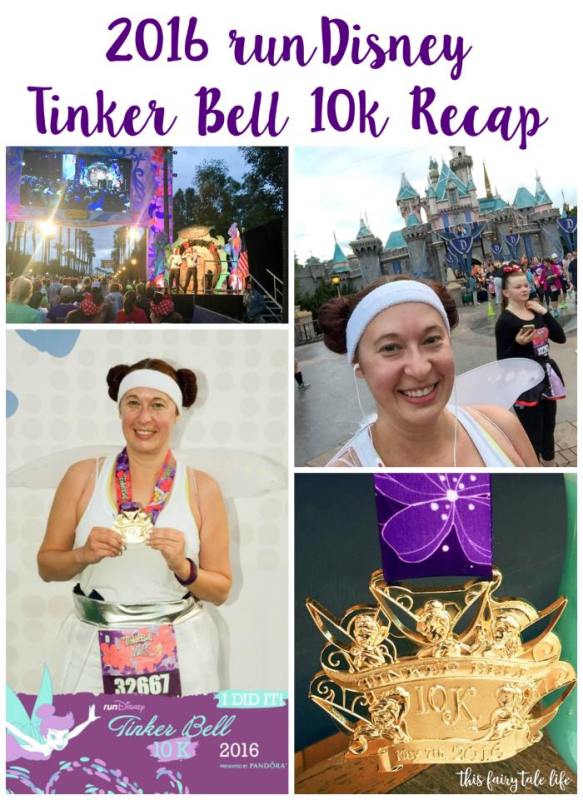 I have another 10k in the books!
This past weekend was the 2016 Tinker Bell half marathon weekend and I participated in the 10K. I actually signed up for this 10k last year and I had to defer when I was invited to the Disney Social Media Moms Celebration in Walt Disney World which happened to fall on The same weekend. Normally I would not do three races a year. I think two is my limit, both physically and monetarily. But, I had a lot of fun with this race this year so I'm glad I did it!
This was my first race with some freaky weather. I checked my weather app before I left and even though it was going to be cloudy with highs in the low 70s, there was no sign of rain. However, when my alarm went off at 4 AM Saturday morning, I could hear the sound of raindrops hitting the hotel room window. I was completely unprepared for rain and wasn't quite sure what I was going to do. Right before I walked out the door, I grabbed the clear plastic bag Disney gives to all participants at the expo and fashioned it into a poncho. However, I must be very lucky because by the time I walked out of my hotel room, the rain had stopped. Before the race started there was some light sprinkling here and there, but it wasn't bad at all. The only thing negative about the rain was that it made the course slick in some places (and if you've ever walked around Disneyland in the rain, you know what I mean.)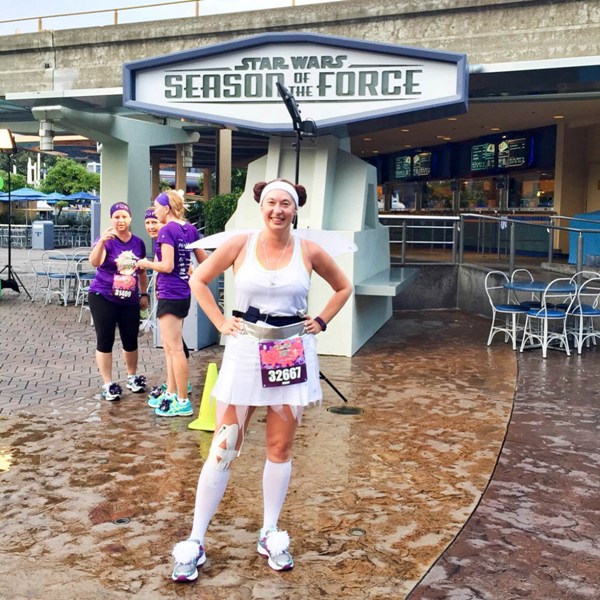 Part of the fun of these runDisney races for me is coming up with a running costume. My costume for this race was actually something that I planned well in advance for once. Right after the Star Wars race I started thinking about my costume for Tinker Bell. A couple years ago my friend Marcia gave me a set of white costume wings and it inspired me to make a Princess Leia x Tinker Bell mashup costume. I was a little worried that people wouldn't recognize it but much to my surprise, I got a lot of comments on the course! Thank you to everyone who shouted out "LEIA!" – It made me so happy!
The costume is simply a white tank top and white tennis skirt (I also wore a white sports bra and white camisole under the tank top). I made the skirt overlay using some silver costume fabric and white shimmery organza. I also made the shoe pom poms out of white sparkle yarn and pipe cleaners. I finished off the look with my white wings and Princess Leia buns (sock buns – ironically I used my compression sleeves) and a ton of bobby pins and hairspray. I'm happy the buns held up the entire 6.2 miles! I had also planned to bring my Chewbacca buddy (as seen with my Han Solo running costume from earlier this year) but it totally slipped my mind as I was packing for the race.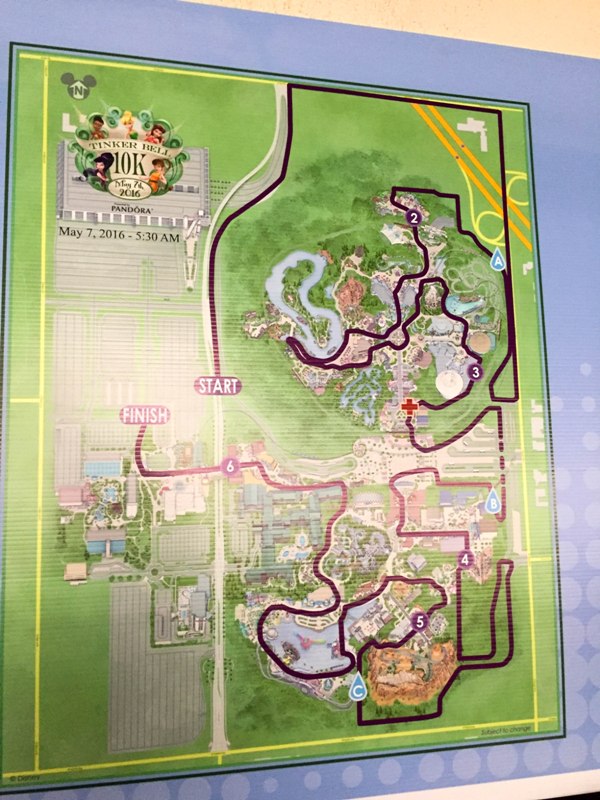 The course was way better than the inaugural run in 2014, but still a very crowded course. I am slow so I'm always in one of the last corrals with lots of other walkers, but it seems like I don't dodge and weave as much at other races as I did at Tink. We spent a couple miles running the streets of Anaheim before entering Disneyland in Toontown. We ran through the castle this time, which I always enjoy. Then we made our way through Frontierland, New Orleans Square, and Adventureland before crossing over into Tomorrowland. We didn't run down Main Street USA this time around, but after going through some backstage areas we entered Disneyland again near the Town Square and then immediately ran through the gates and across to Disney California Adventure. After going down Buena Vista Street and running through Hollywood Land, we exited the park again near Tower of Terror and and spent about a mile running through backstage sections before coming back into the park near Cars Land. Then we ran through Paradise Pier and through Grizzly Peak before exiting the park and going through Downtown Disney. Finally we reached the finish line near The Disneyland Hotel. Overall a great course but it's a little weird when they weave us in and out of the parks the whole way.
Also, I recorded too many snaps for Snapchat and my phone died around mile 5. Luckily Disney PhotoPass photographers were at the finish line to prove I made it. *wink*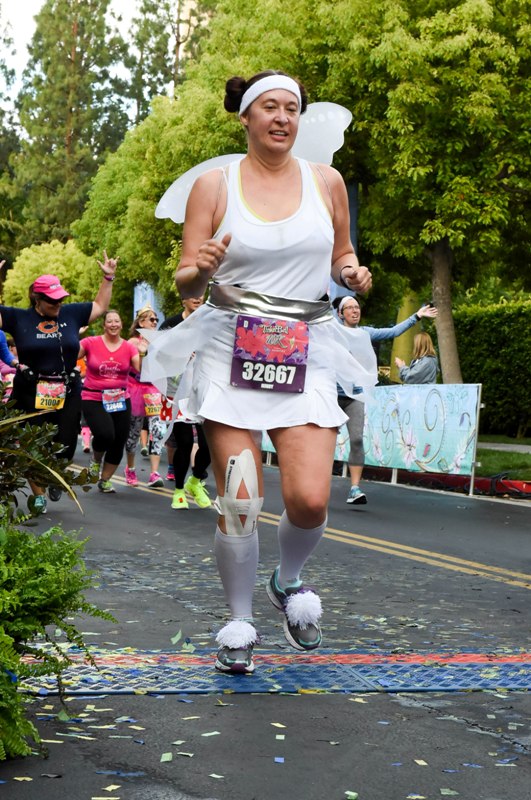 I think being forced to put my phone away led to my new 10k PR – despite not running for two weeks to rehab my recurring hip bursitis, which was still not completely healed by race day and quite painful. I also still had knee pain that was worse than my race just a few months ago. So, I have some things I need to work on before the September race. Still working on that sub 1:30 goal!
Race Time – 1:31:45
Pace – 14:46
After the race I walked back to The Anabella and cleaned up and furiously ate a delicious breakfast at their restaurant. After checking out I went back to The Disneyland Hotel for my traditional celebratory Kah-blue-ie at Trader Sam's.
All in all, I had a really fun race. I'm pretty sure this will be my last Tinker Bell race so I'm glad it was a good one. Looking forward to the Disneyland 10k in September!