I was invited to the 2015 Disney Social Media Moms Celebration. I paid a conference fee to attend and received discounted & complimentary items from Walt Disney World and their sponsors. I was not asked to write about my experiences at the conference. All opinions are my own.
I'm back from my first Disney Social Media Moms Celebration and my first visit to Walt Disney World! I'm sitting here actually struggling to sum up this trip in just a quick blog post, and I will likely write up several posts over on my lifestyle/travel blog, Budget Fairy Tale.
You may remember a couple months ago, when I was so excited, shocked, and humbled to receive an invitation to this exclusive conference of social media influencers. Only 200 people receive an invite, so to be counted among the best-of-the-best in blogland is really an honor. I wasn't quite sure what to expect from the celebration – is it a blogging conference? Is it a vacation? My friends who have been to prior Celebrations told me it's a little bit of both, and to expect a lot of pixie dust! And pixie dust is what I received … buckets and buckets of pixie dust magic!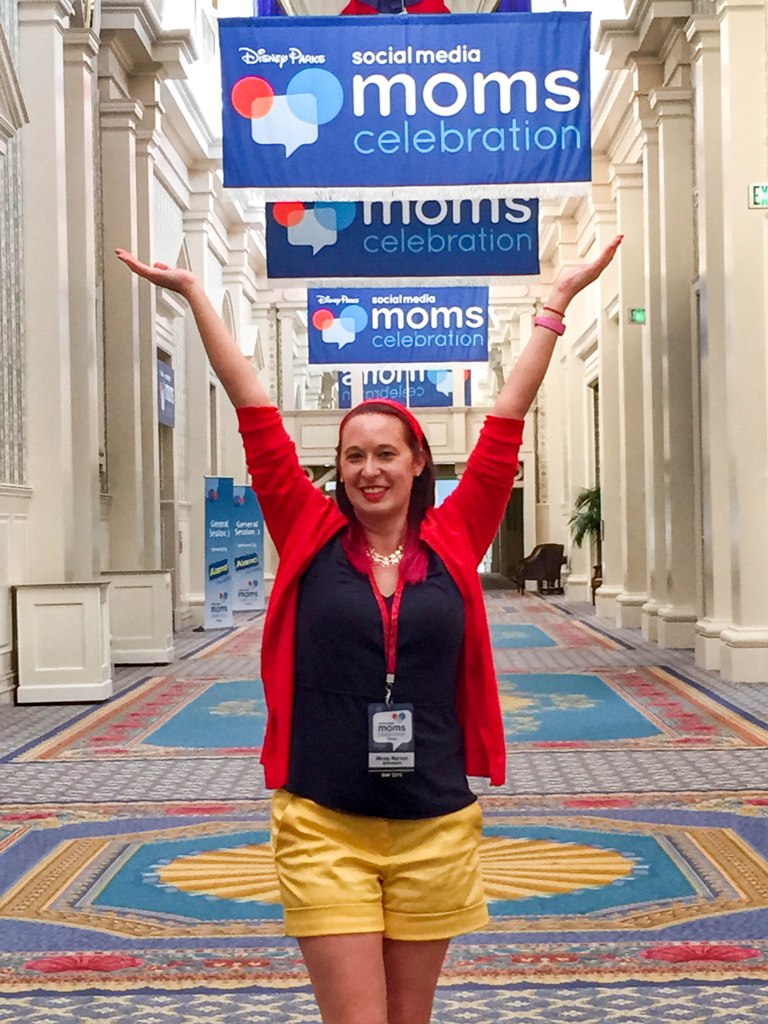 Now I know why Disney calls this a "Celebration" and not a "conference." While there were conference elements, such as educational panels, motivational speakers, and brands eager to connect with us, the majority of the events were geared around the magic and happiness of Disney. We had delicious meals, character experiences, dance parties, and Disney Park play time.
My trip didn't start off very magical. I had a five hour flight delay coming from Cancun (where I was on vacation with my family, planned long before the Celebration invite). I ended up missing all of the opening night festivities, including what appeared to be some delicious desserts, fun meet and greets (I MISSED BAYMAX), and the IllumiNations fireworks show inside Epcot. Once I arrived in Orlando, got on the Magical Express towards my resort, and realized I was going to miss everything, I may have cried. I couldn't believe I was missing out on part of the Celebration! Deep down I knew I was still very lucky to simply be there, even if late, but I was exhausted and stressed and sad. Once I got settled into my room and reapplied my makeup, I went out to the Boardwalk area and treated myself to a steak dinner. My friend Carly of Ever Clever Mom came by to give me a pep talk, which made me feel much better about things. By the time I went to bed, I knew I was safe and sound, and lots of fun was awaiting me the next day.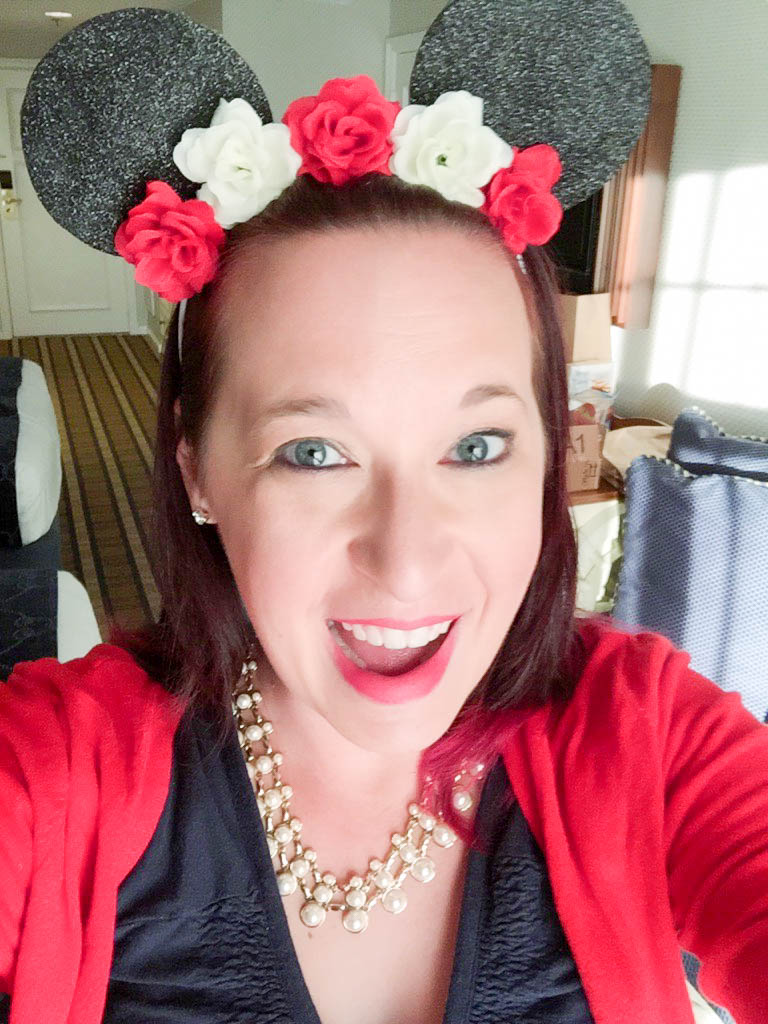 I woke up the next morning feeling refreshed and ready to learn. We had a full day of educational and motivational speakers, including:
Chef Gary, Disney Magic of Healthy Living – During breakfast, Chef Gary spoke to us about Disney's dedication to encouraging healthier food choices and physical activity, and accommodating food allergies. I told Chef Gary I was impressed to see corn listed as an allergen when registering for the conference. I asked him to please work on making a corn-free Dole Whip! He said they are looking into ways to eliminate corn syrup from Disney food products. Woohoo, way to go Disney!
George A. Kalogridis, President of Walt Disney World Resort – George talked about what's new at Walt Disney World, including Magic Bands, new Fantasyland, the new bungalows at Disney's Polynesian Village Resort, and more. He also talked about how Disney Grants has awarded $4.5 million to deserving causes. Wow!
Eva Smith, Pinterest – Eva spoke to us about Pinterest best practices and tips for collaborating with brands.
Jonas Rivera, Disney Pixar Animator – Jonas told us his inspiring story of working his way up from intern at Pixar to a producer. Jonas worked on Inside Out and he showed us the first seven minutes of the film!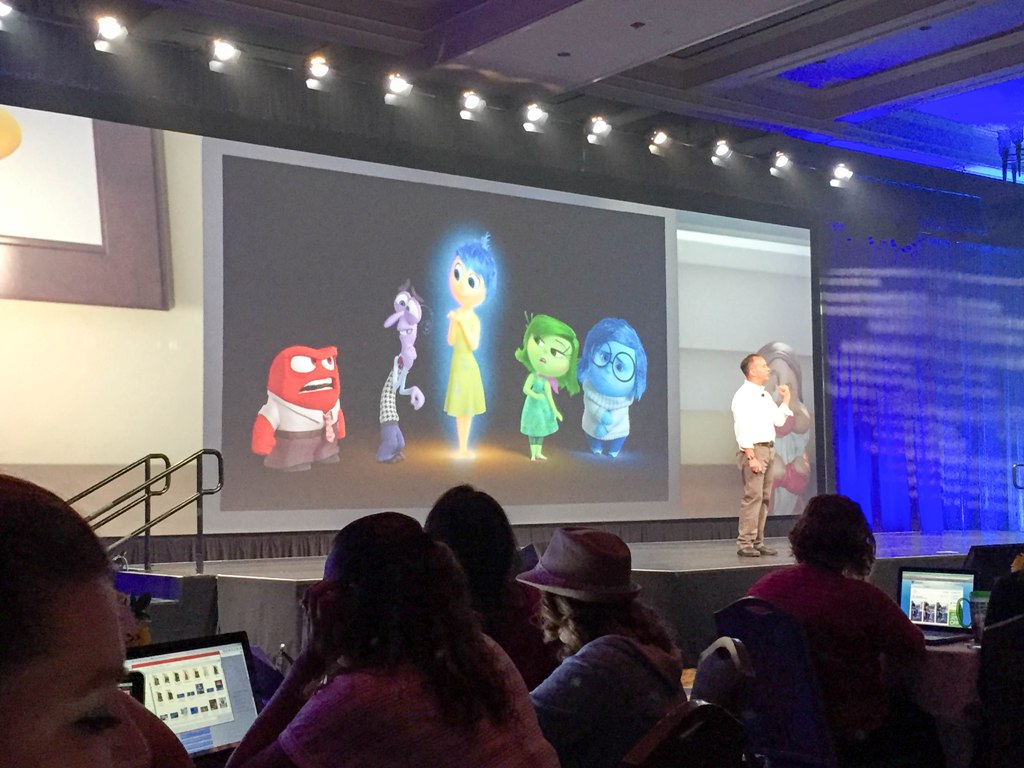 Janice Belgemino, Disney Infinity – Janice introduced us to the latest news in the Disney Infinity gaming world, including new Star Wars characters.
Vivienne Harr, STAND – Young Vivienne, at just 11 years old, had us all in tears as she told her story of selling lemonade to stop child slavery. She set up her lemonade stand every day, rain or shine, and her story went viral. In less than 200 days, Vivienne raised $100,000 to help stop child slavery. Now her Make a Stand Lemonade is sold in stores, and Vivienne goes around the world, speaking about taking a "stand" and making a difference. She is amazing!!
Next we heard from Alamo rent-a-car, who gifted us all a $100 Disney gift card. Woohoo, thanks Alamo!!
Chris Brogan, Social Media expert and author – I have been following Chris Brogan for a while and I was SO EXCITED to finally see him speak live! He talked about his motto for 2015, which is "Ask, Do, Share." ASK yourself, what are you working on that really excites you? DO whatever you need to do to make it happen. SHARE with your readers and share other blogger's successes and wisdom.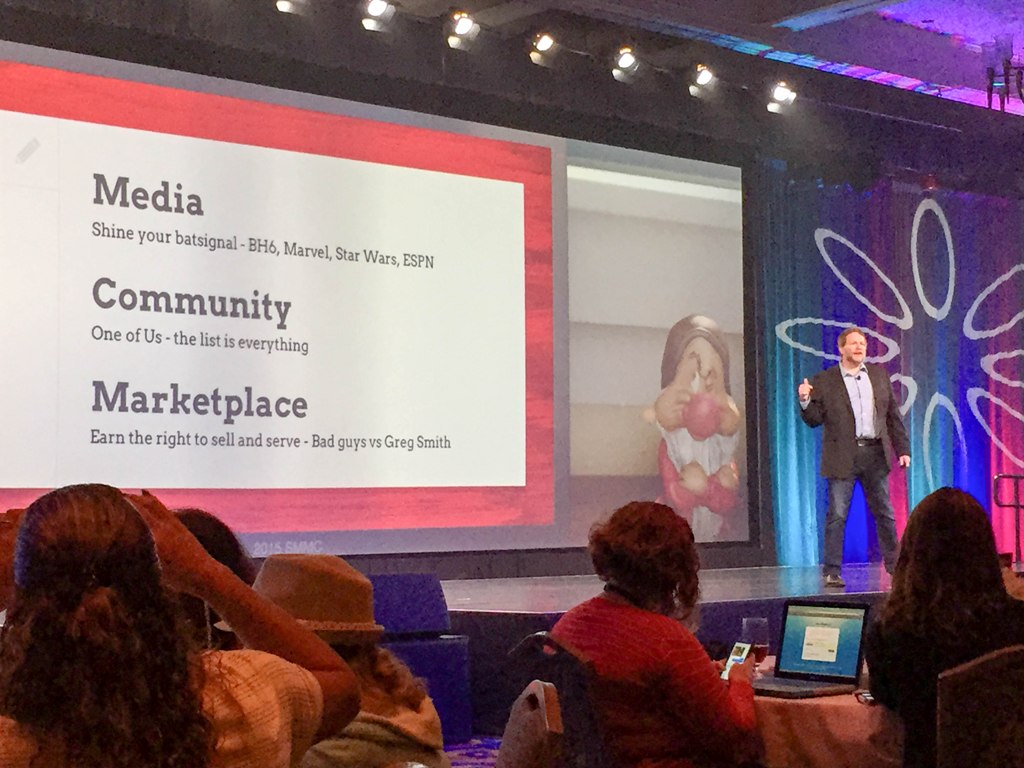 Jeffry Epstein, D23 – Jeffry spoke about the upcoming D23 Expo (can't wait!) and also encouraged us to share our "When did it (the Disney magic) start for you?" moment on Twitter. You can read all about it with the hashtag #wdis4u
During lunch we heard from Hanes and Jessica Shyba, blogger and author. Jessica spoke about being authentic with your blog and social media.
Dr. Tanya Altmann, Disney Imagicademy – Tanya spoke about the latest technology in kids educational entertainment, especially the iPad apps. Kids today have some VERY cool stuff!
Donald Driver, NFL player, Dancing with the Stars champion, and author – Donald is a wonderful motivational speaker who spoke about cyber bullying and negativity on the Internet. He reminded us "Put the power of passion behind it and you will create something special."
Kayli Butler, Vlogger – Kayli taught us about starting a YouTube channel and how to grow your following. We all left her panel with a commitment to do more video! (Which you may have seen me implement on my Facebook page).
Lee Kitchen, Disney – I missed his official title, but Lee works with Disney in a creative capacity. He taught us about sparking our creativity and had us participate in some improv exercises as an example of getting the creative energy flowing. I learned a lot!
WHEW, that was a full day of speakers, wasn't it?!
At night we had a party on the Disney's Yacht Club beach area. The food was plentiful and we had some surprise visits from some friends!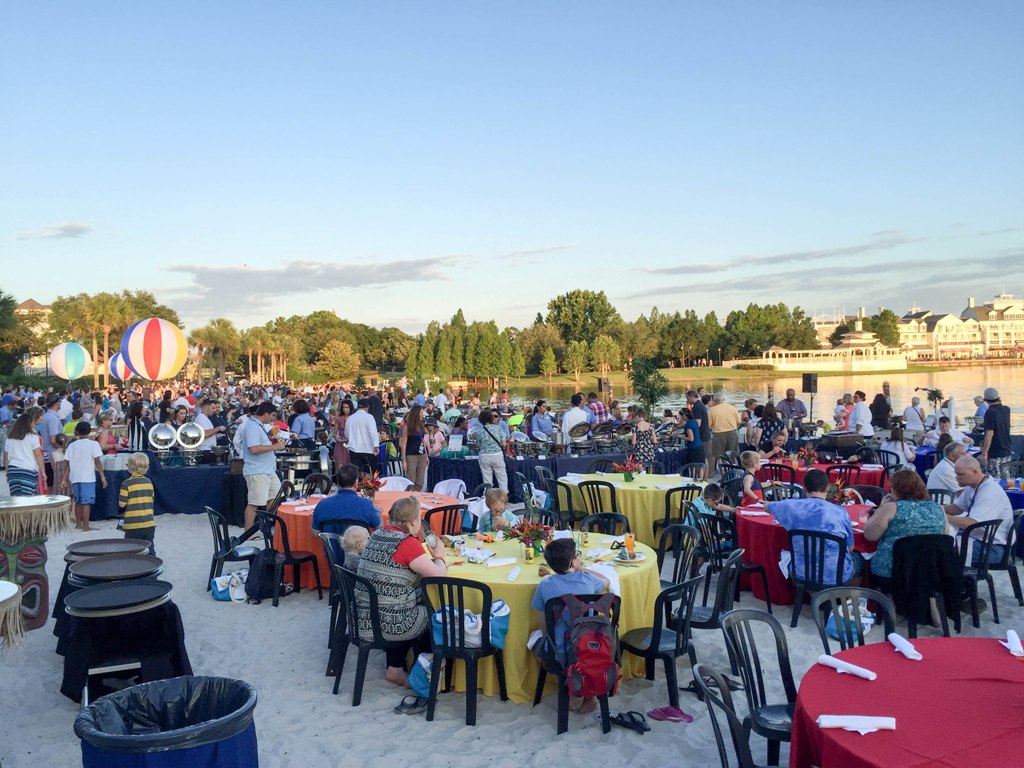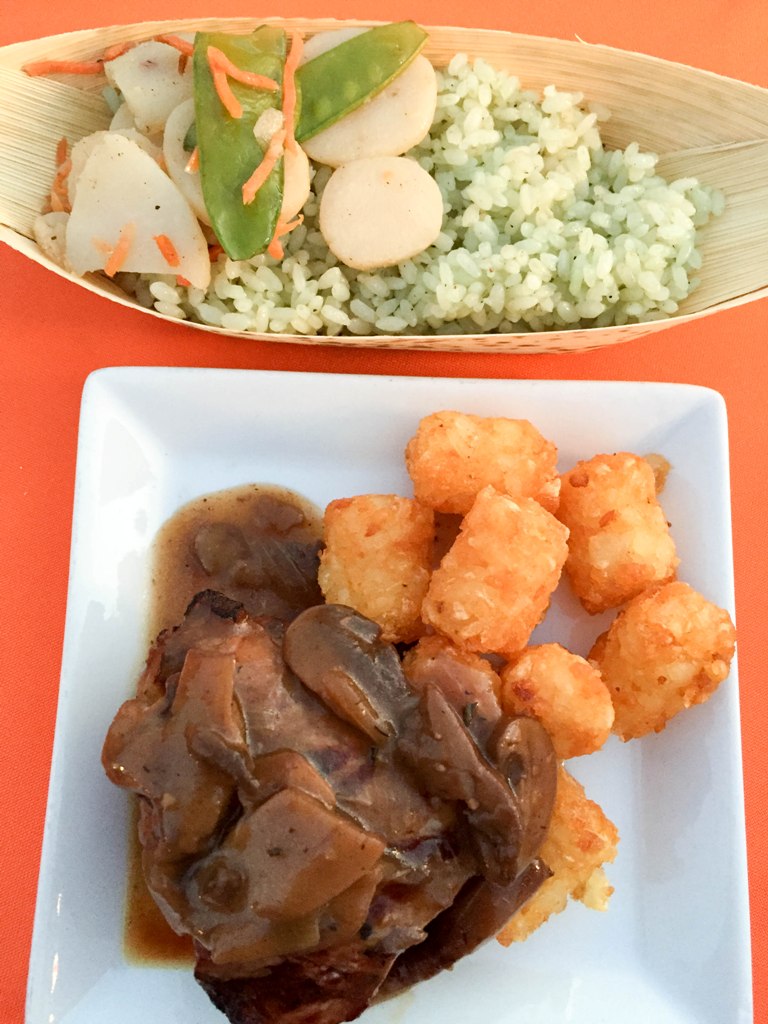 The next morning, I had an early call time for a very special experience. I got a private ride on Dumbo, my favorite childhood Disneyland attraction, and have it recorded on video! What a fabulous keepsake.
After being escorted out of the Magic Kingdom, we were bused to Downtown Disney where we were treated to a special early screening of the latest Disney Pixar movie, Inside Out! What a wonderful surprise. Only two-thirds of the movie was ready but it was great to experience it. What we saw was so cute. It's another Pixar classic.
The rest of the day was on our own time, and I spend the afternoon eating around Epcot's World Showcase. Yummy!
The next day was Mother's Day! We started the day with a Fun Run sponsored by Gogo Squeeze. We did a quick one mile run from Disney's Yacht Club into Epcot. We watched the sun come up over Epcot, which was beautiful.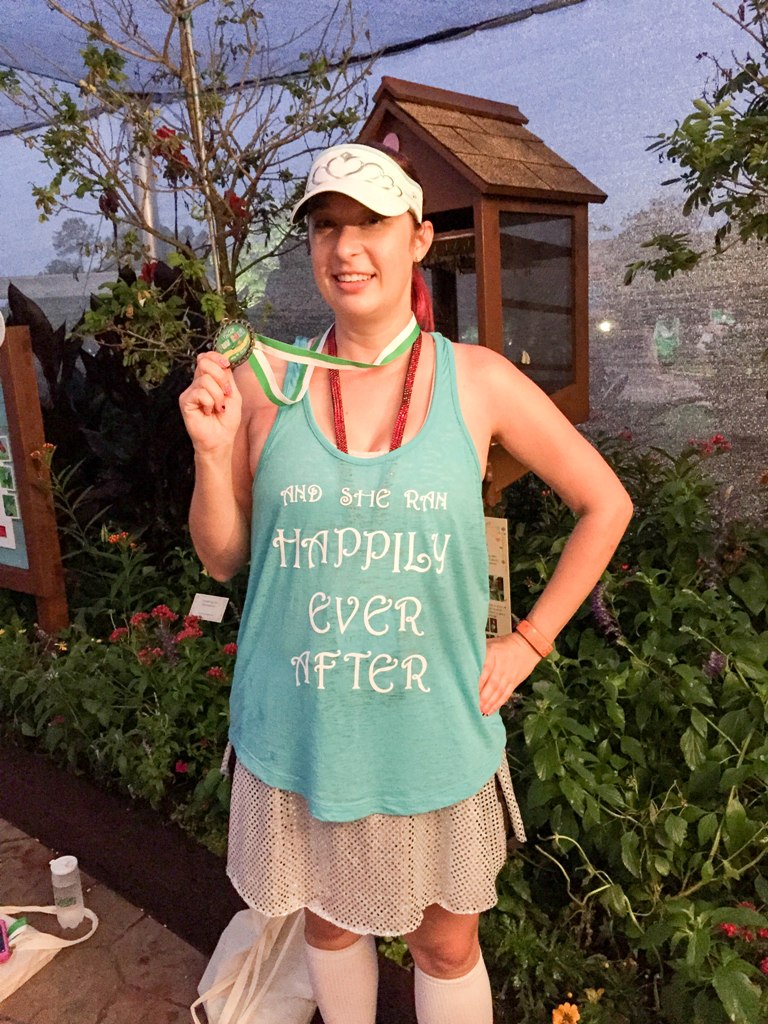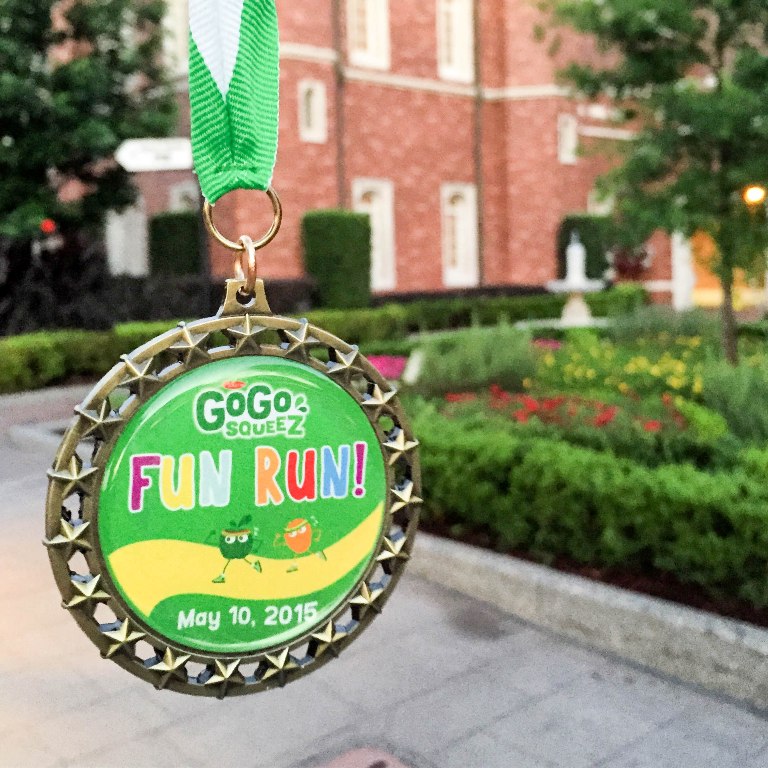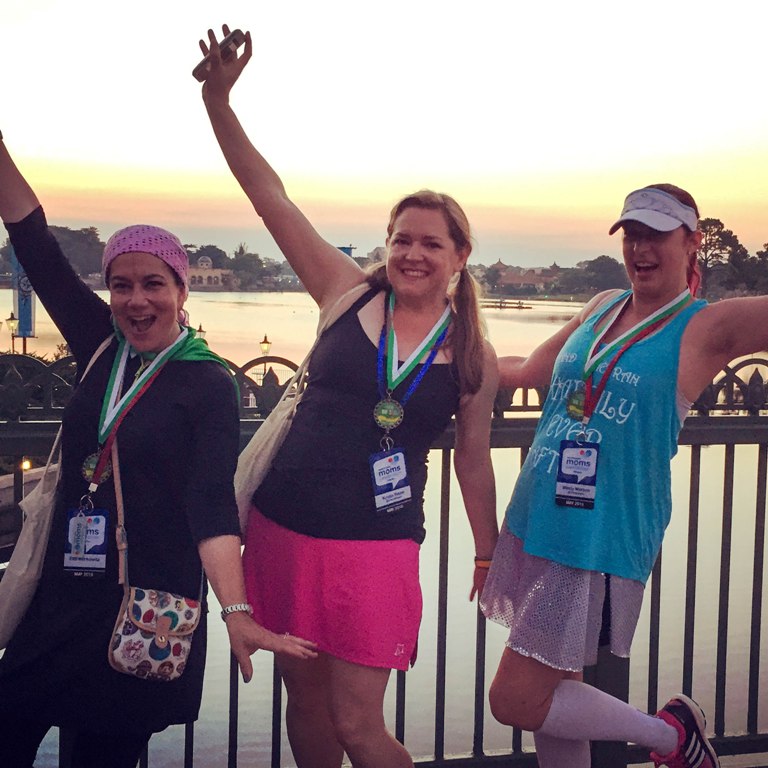 My visor was a gift from Running Princess! I love it, and ended up wearing it into the Parks later in the week because it is so comfortable.
After the run, I changed into my Honey Lemon DisneyBound for the final Celebration breakfast.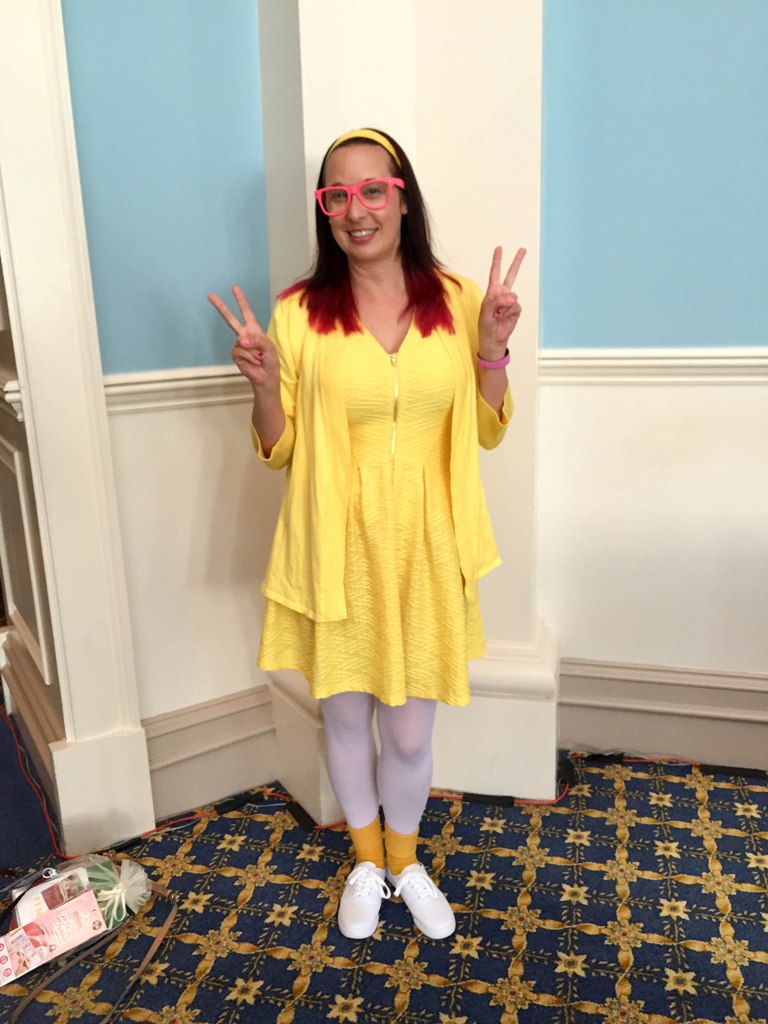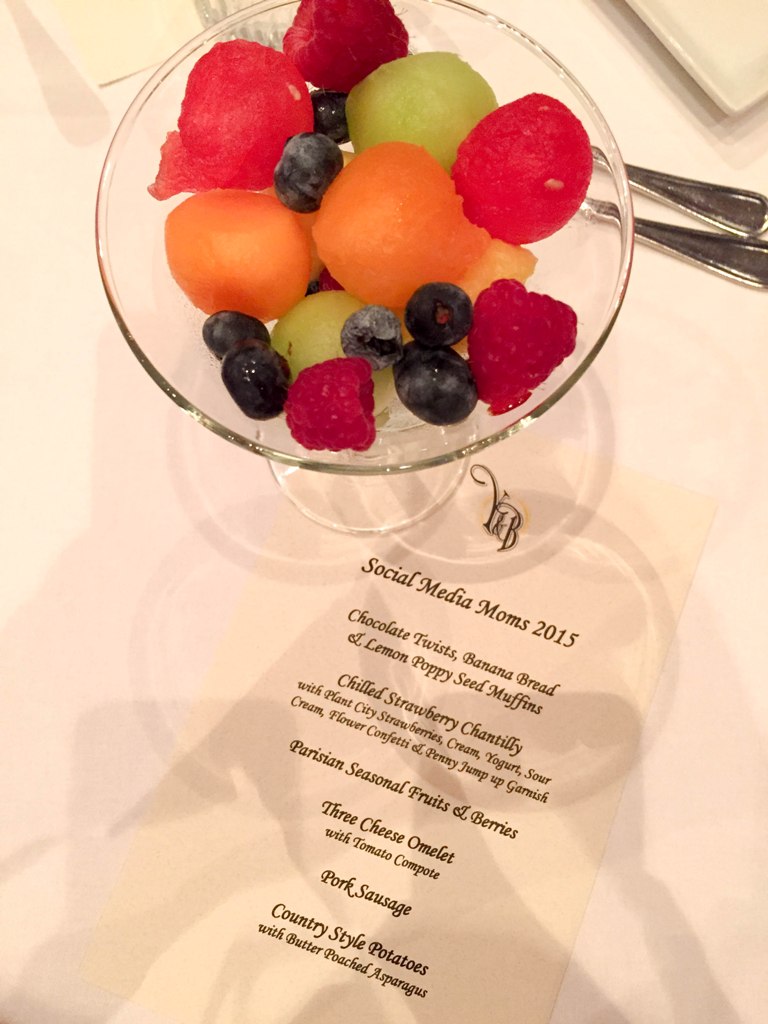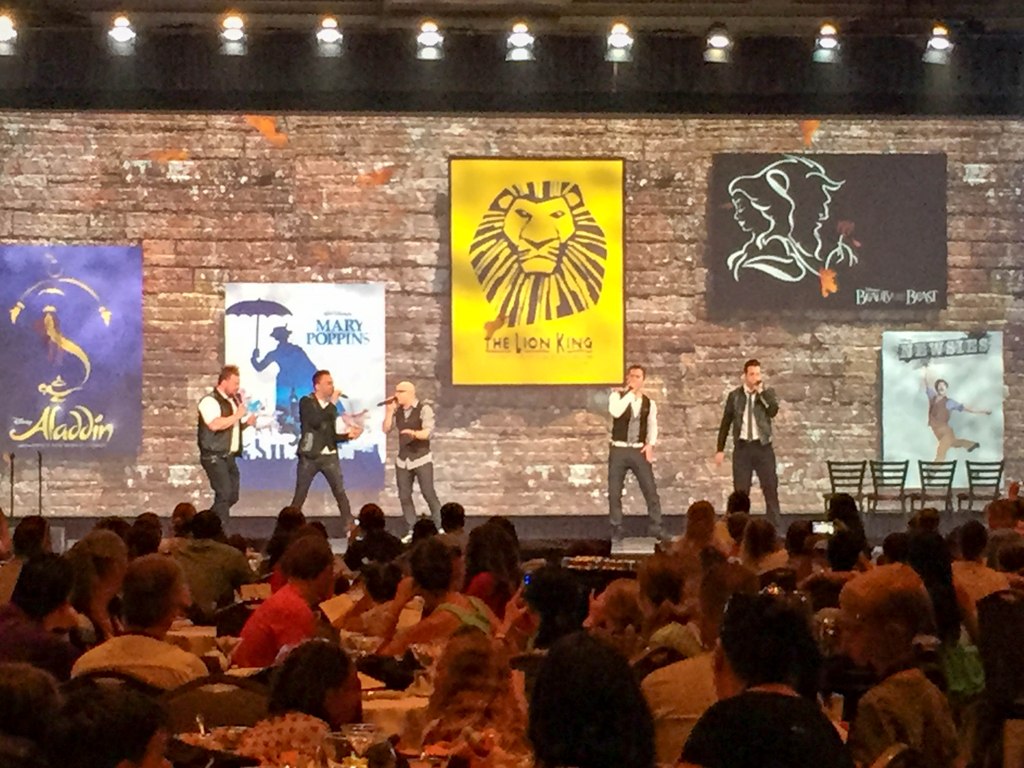 Breakfast was delicious, and we were treated to a concert from VocalPlay, a wonderful a capella group. They did a lot of Disney songs, including mash-ups. So fun!
It was so sad to see the conference come to an end, but I knew three more days of magic awaited me since I extended my vacation to spend more time at Walt Disney World!
For more detailed conference posts, I will be doing day-by-day recaps over at my Lifestyle blog, Budget Fairy Tale, so follow me over there, too!
Thank you to Disney for inviting me to this amazing experience! I had the time of my life.