Holidays are around the corner! Make your home magical AND support a small business with these cute Disney-inspired decor pieces!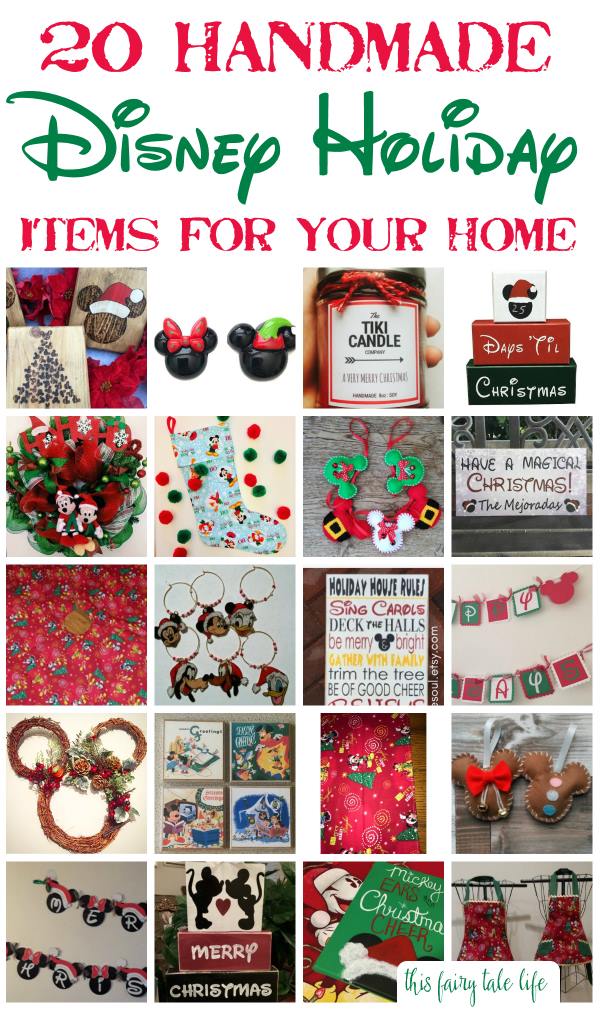 Transform your home into a magical, merry wonderland with these Disney holiday items, all of them handmade and sold on Etsy!
I love supporting small businesses; these shop owners come up with the cutest ideas!
And this year, more than ever, it's so important to support independent business owners. Skip the big box stores (which have been THRIVING all year) and support a small shop!
Which items are your favorite?
*Note – Due to the nature of these being handmade, unique items, some products may sell out.
Handmade Disney Holiday Items from Etsy
Countdown calendars are a great way to get everyone excited for the season!
Everyone needs a wreath for their front door! You might as well make it Disney!
This Christmas tree skirt featuring Mickey and Friends is so cute!
Make your holiday parties more merry with some festive coasters.
This cute banner adds Christmas to literally any place in the house!
Have yourself a merry Disney Christmas!!