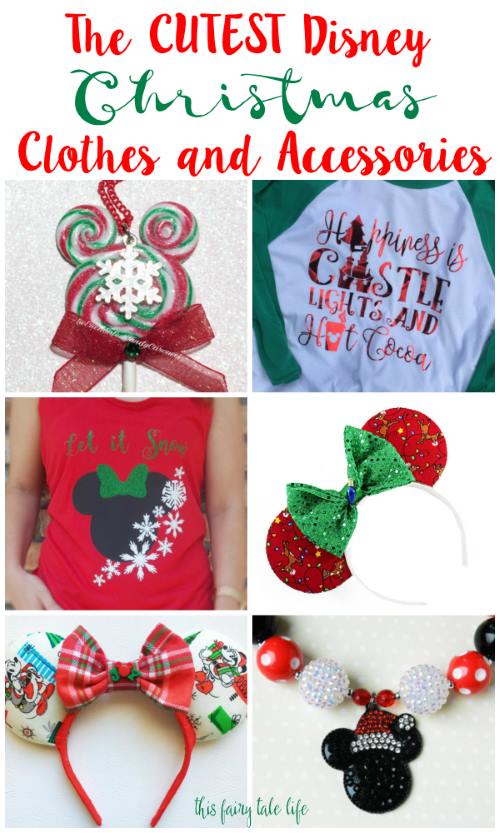 It's December 4, are you feeling festive yet? We got the boxes down from the attic and picked out a tree over the weekend, but otherwise I've been super busy with work stuff (did you see my Star Wars press event InstaStories?!?) I haven't even had my first Peppermint Latte of the Season yet!
But it's time to start thinking about Disney Christmas clothing and accessories. Because when you go to Disney during the holidays, it's not just a Park visit … it's an EVENT.
So, suit up with these cute items, all made by an independent designer!
Cute Disney Christmas Clothes and Accessories

Peppermint Mochas on Main Street in white – T-Shirt

Christmas Disney Inspired Mickey Lollipop Necklace from EnchantedCandy

Happiness is Castle Lights and Hot Cocoa shirt from WhenYouWishApparel

Rudolph Christmas Mouse Ears from MouseKrisEars

Very Disney Christmas Raglan from MouseApparel

Minnie Ears Santa Hat from PixieDustPrettiess

Disney Christmas Castle – Glitter Shirt from ShineDesignTees

Christmas Mickey Mouse Cupcake Charm Pendant from Milushka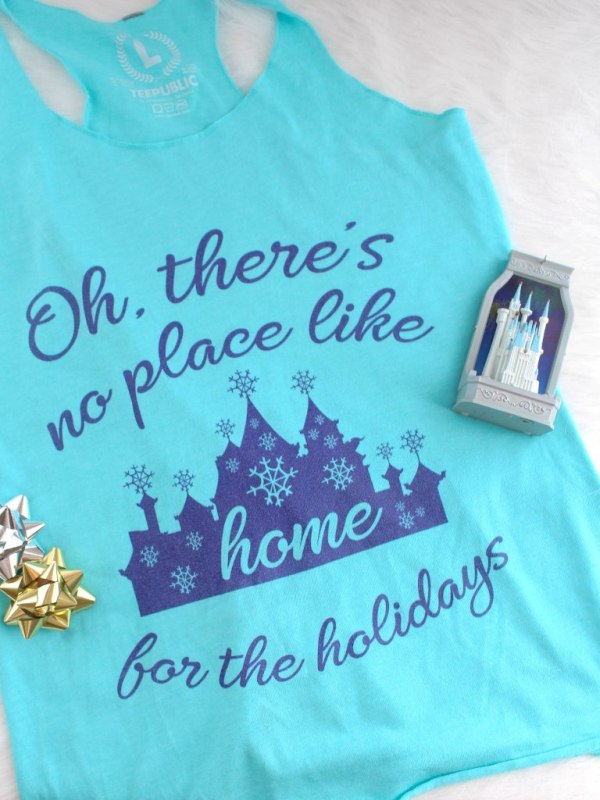 Castle Home for the Holidays in blue – Tank Top

Most Wonderful Time of the Year Raglan from MouseApparel

Christmas Mouse Ears by KittySoKrafty

Minnie Mouse Christmas Snowflake from SammyBoutique

Christmas Minnie Mouse Rhinestone Necklace from ParadiseJewelryofCP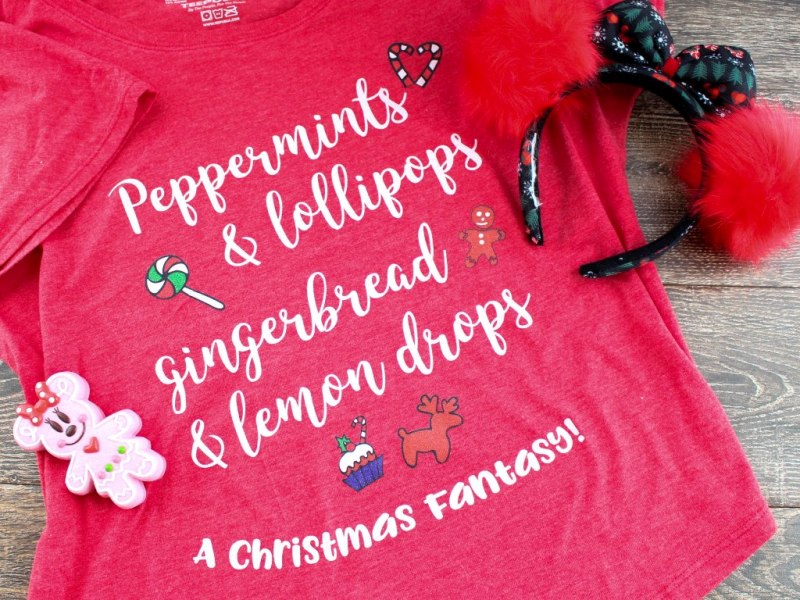 Christmas Fantasy in white – T-Shirt

Mickey Gingerbread Cookie Christmas Necklace from EnchantedCandy

Disney Let it Snow Minnie Tank from MagicInMyVeins

Christmas Minnie Ears from SweetHeadDreams

Minnie head with castle shirt from MotherFocaDesigns