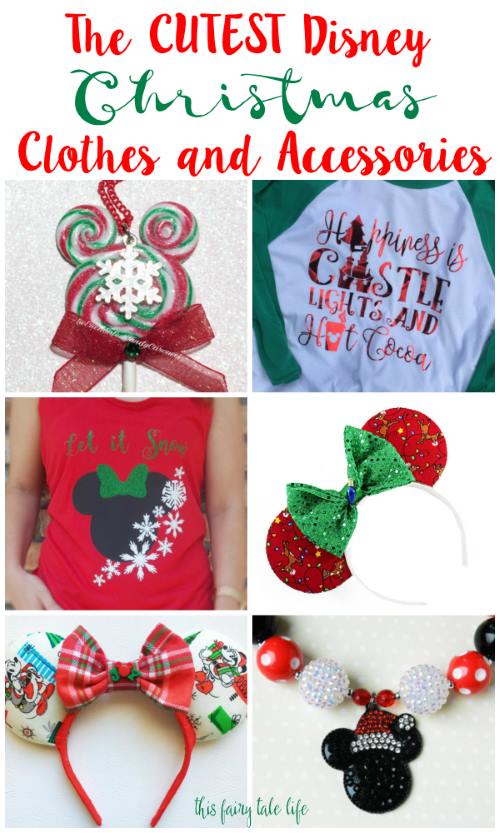 It's December 1, are you feeling festive yet? We got the boxes down from the attic and picked out a tree over the weekend, but otherwise I've been super busy with work stuff. I haven't even had my first Peppermint Latte of the Season yet!
But it's time to start thinking about Disney Christmas clothing and accessories. Because when you go to Disney during the holidays, it's not just a Park visit … it's an EVENT.
So suit up with these cute items, all made by an independent designer on Etsy! Etsy sellers come up with the cutest designs; I just love exploring what's new every year.
Don't forget to also check out this round up of Disney Holiday Home Decor!
*Note – Due to the handmade nature of Etsy products, some items may become sold out or unavailable.
Cute Disney Christmas Clothes and Accessories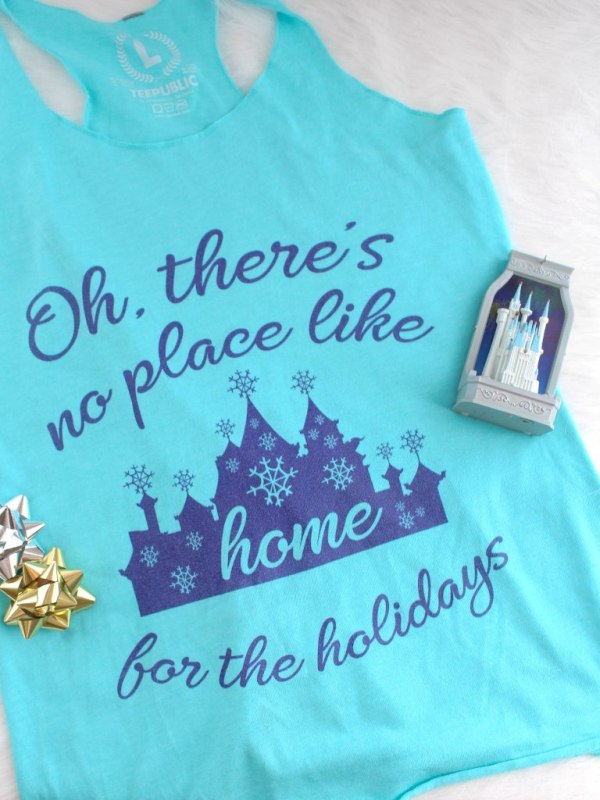 Castle Home for the Holidays in blue – Tank Top