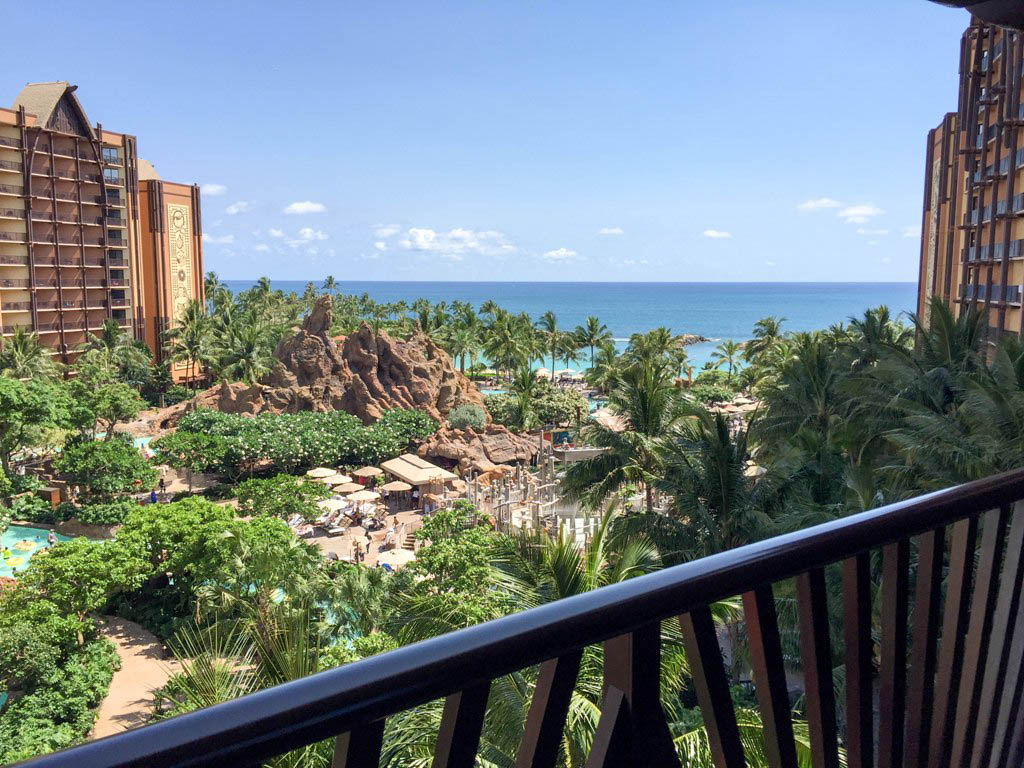 I'm starting on my Hawaii trip reports! My hope is to do one installment a week but we'll see how it goes. These reports always seem to take WAY longer than they should! Luckily I took really good notes while I was there, which should make things easier.
It's always a challenge to figure out the best way to share information, but I've found the path of least resistance is to simply recap day-by-day. So, I'm starting with our first travel day, flying from Los Angeles to Hawaii and our first afternoon at Aulani! This post includes a room tour, with video and photos, and my first impressions of Aulani. If you have any questions about my trip to Hawaii or Aulani in general – ask me in the comments! Otherwise, I hope you enjoy my Aulani trip report!
Hawaii Trip Report – Day 1 – Aulani Arrival Day!
Our day started pretty early with a 10:30am flight out of LAX, which put us landing in Honolulu at 1:30pm local time. We had a fairly smooth flight and landed a bit early. My only beef with the Virgin is that we booked them specifically for their in-flight live TV, and we were notified the day before our flight that TV (and wifi) are not available for Hawaii flights. So be aware! I'm sure they will resolve this at some point, but it was pretty annoying to find this out the day before our flight.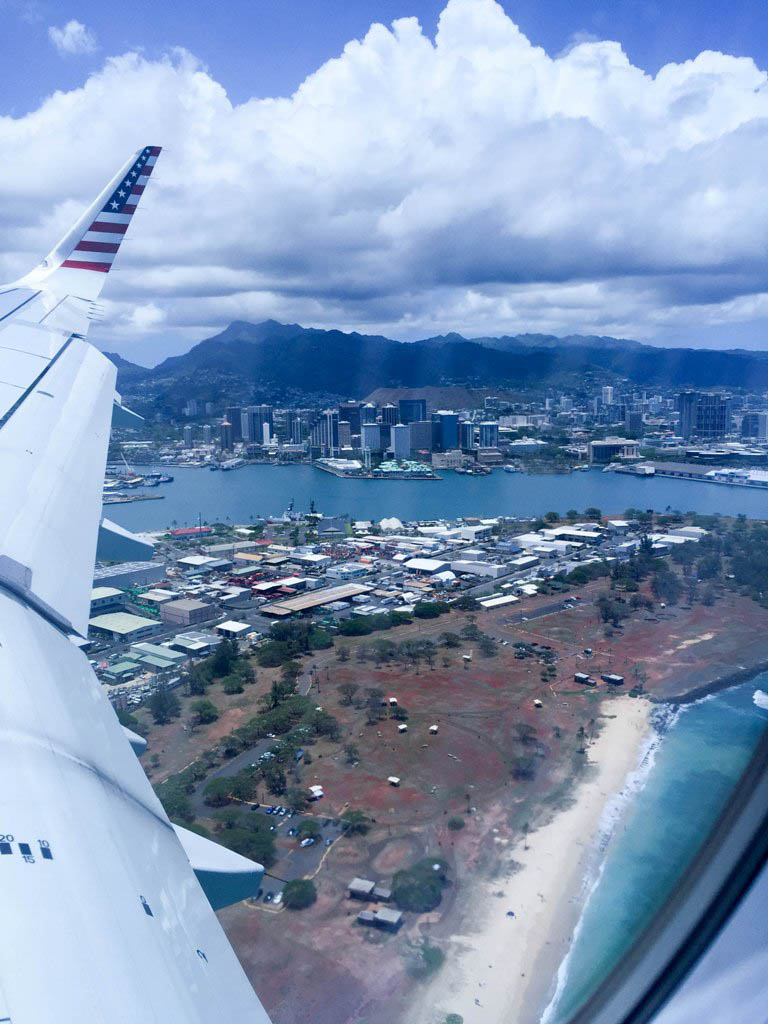 While still on the plane we received a call from our driver Jeff from 808 Express. He was tracking our flight! He also knew what carousel our luggage would come out on. Once we had our bags we called Jeff back and he directed us on where to find his van. We had a great experience with 808 Express. Jeff was very friendly and gave us some good sightseeing tips for Oahu during our approximately 40 minute ride to Aulani in Ko'Olina.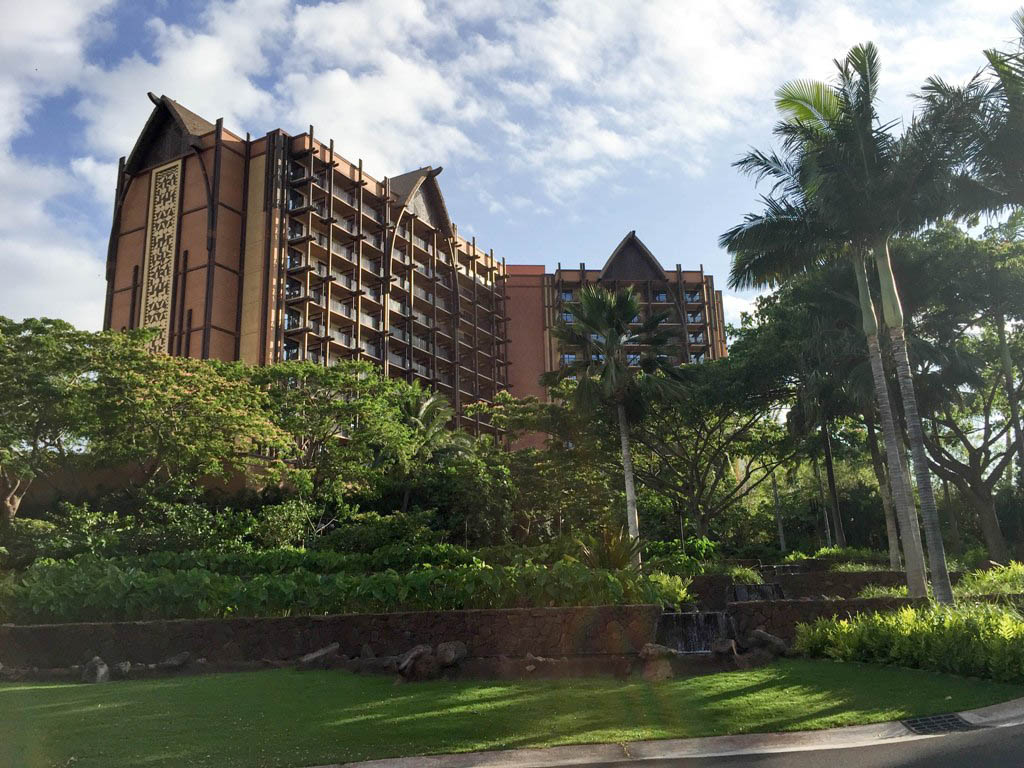 From the moment we arrived at Aulani everyone was extremely friendly and helpful. We were approached for bag assistance (which we declined since we could manage everything ourselves). We were presented with leis as we approached the entrance. And a Cast Member escorted us to the front check-in desk. Check-in went really smooth. When the CM noted we were celebrating our anniversary, she made some custom buttons for us.
We were directed to our room on the seventh floor, which I was worried about because it didn't sound like it was high enough for the ocean view category we requested. The first thing we did when we got to the room was check out the view, and it was perfect! All things considered I would've preferred to been on a higher floor, but I got the ocean view AND resort view that I wanted, so no complaints.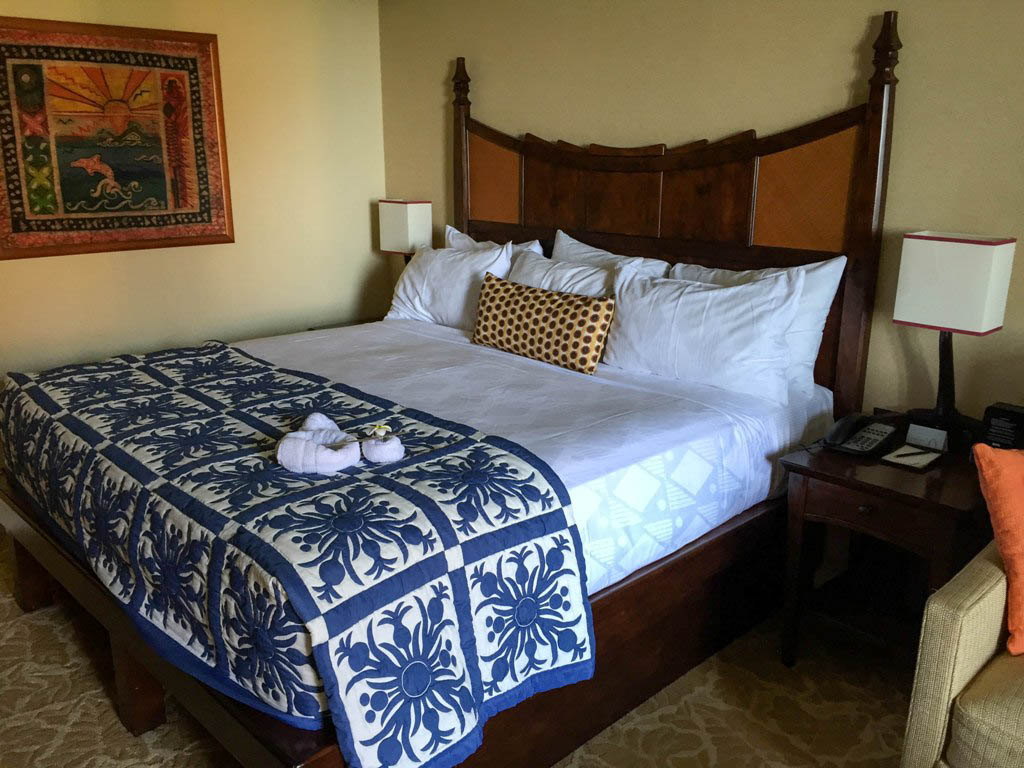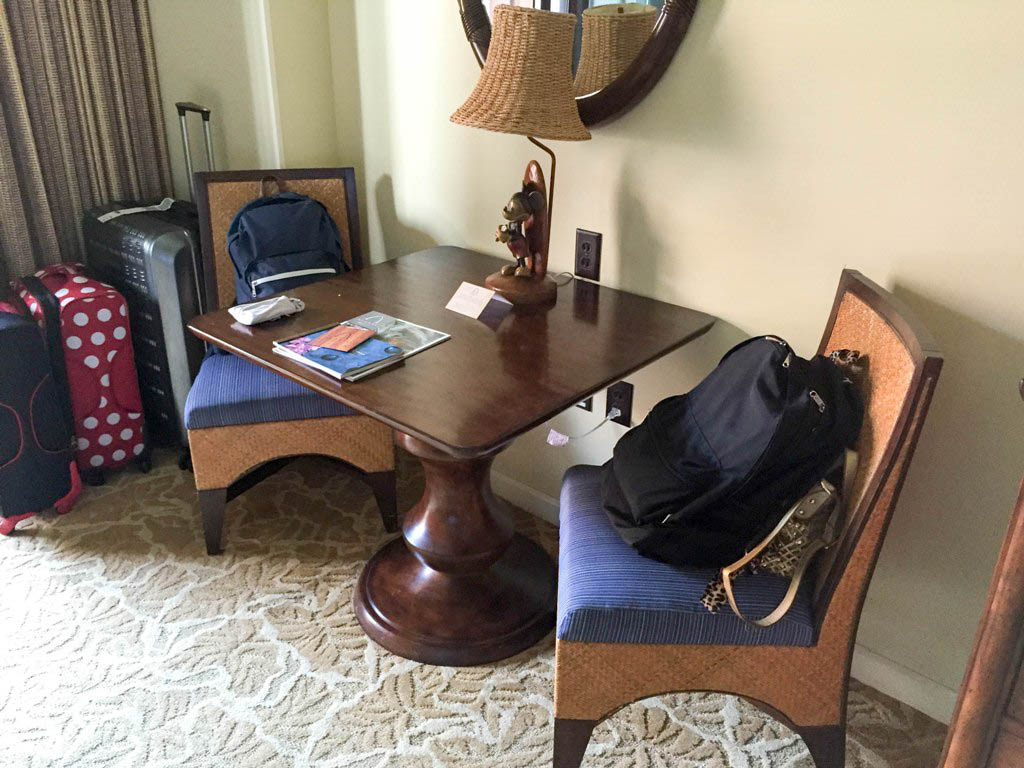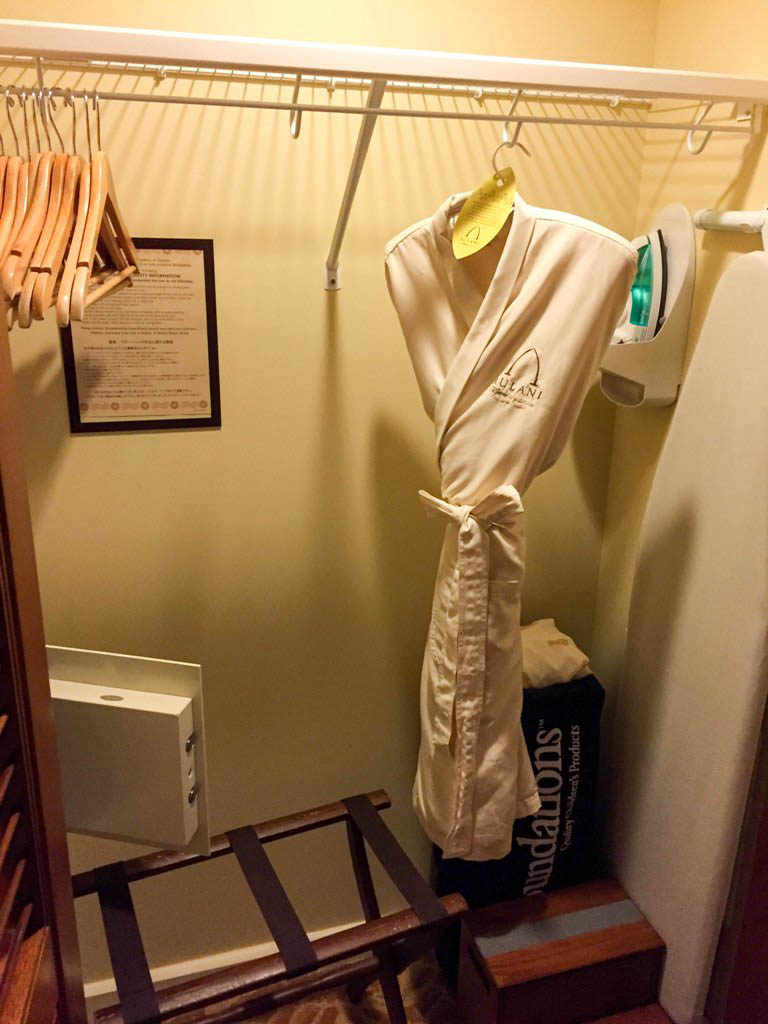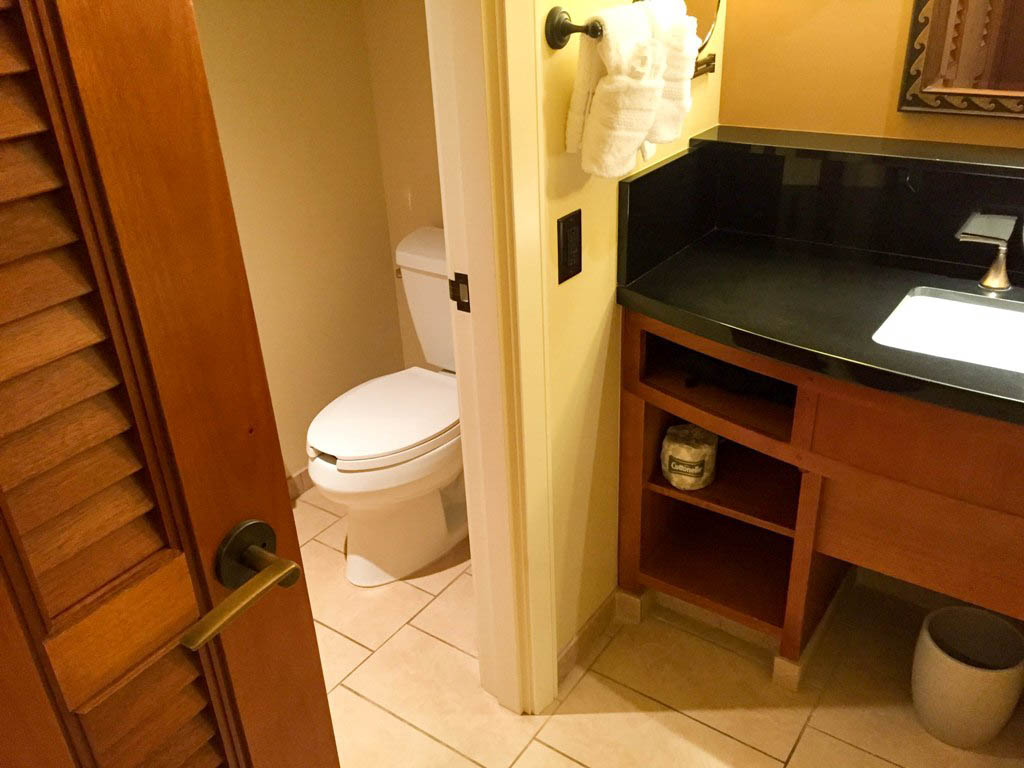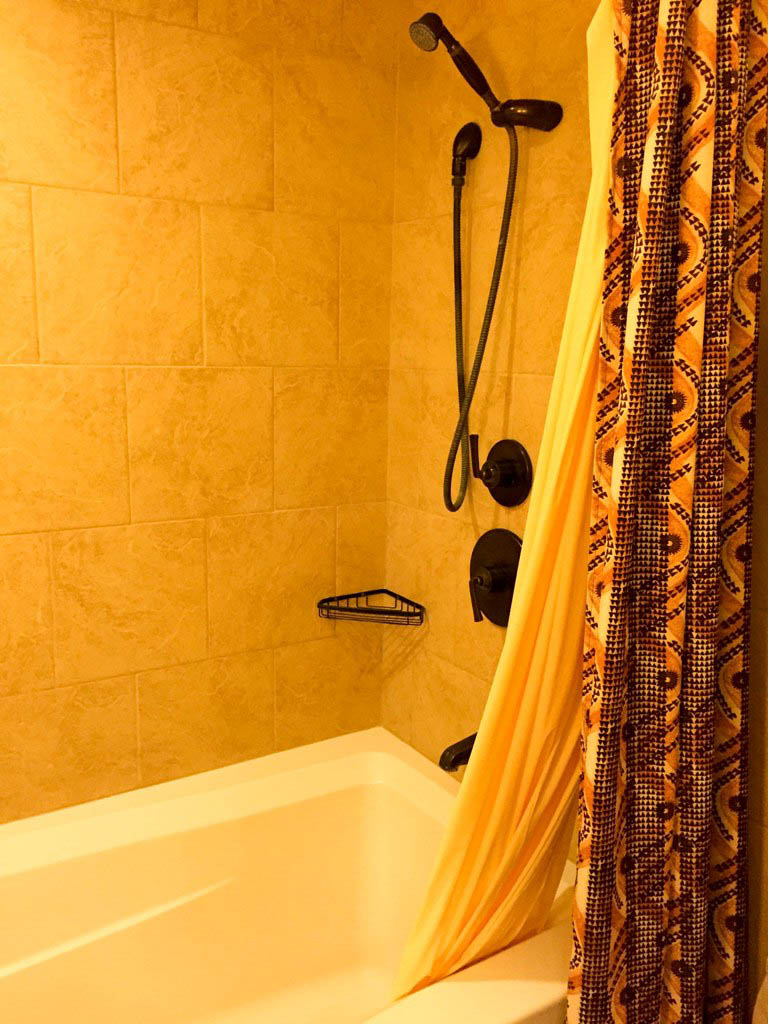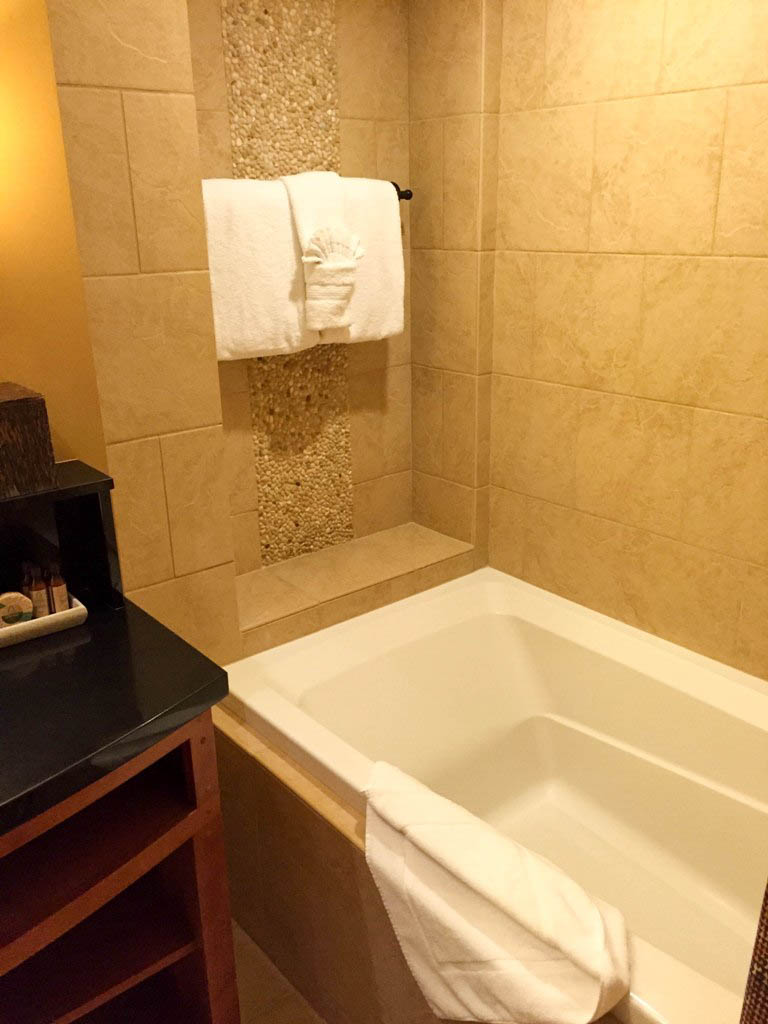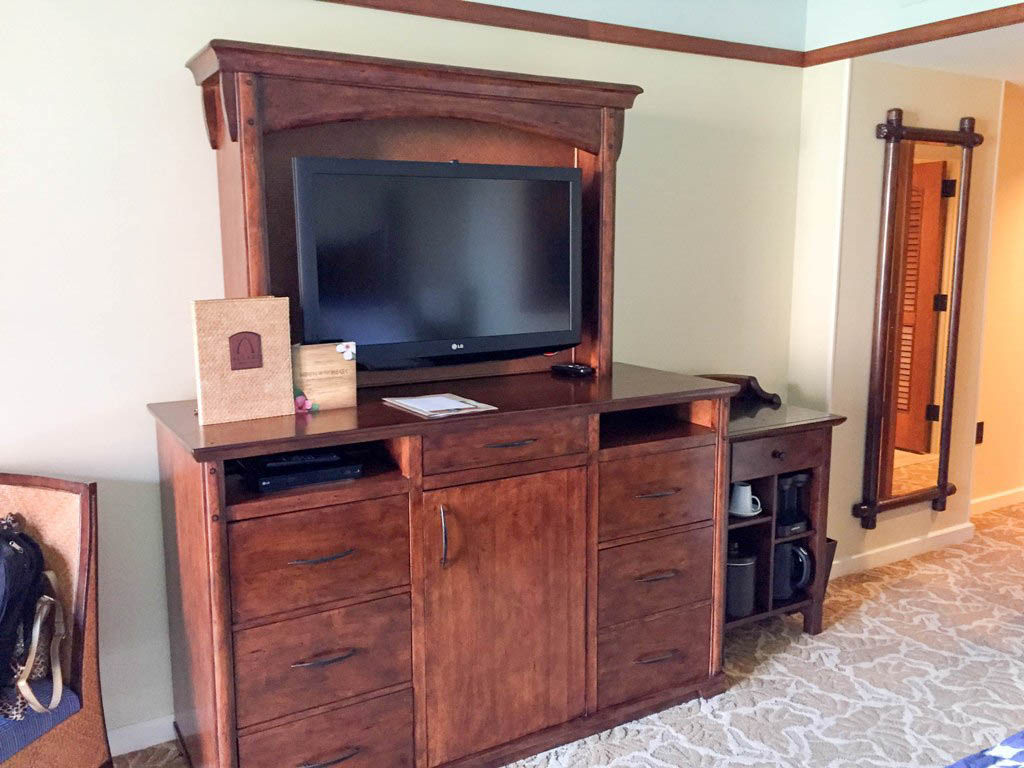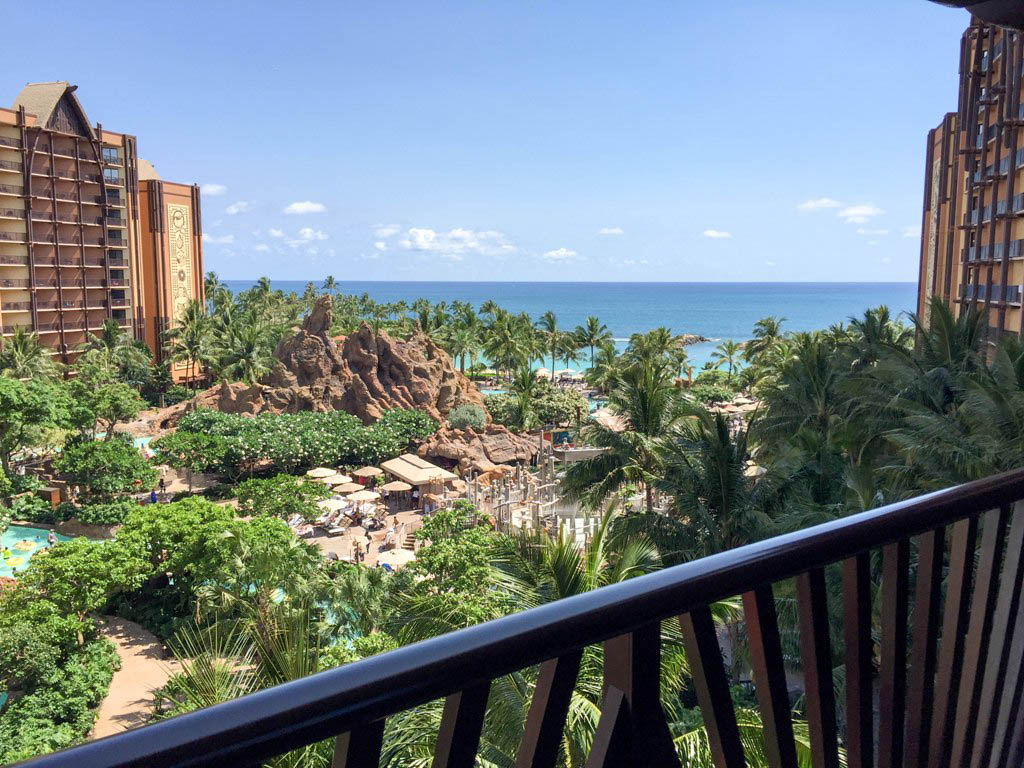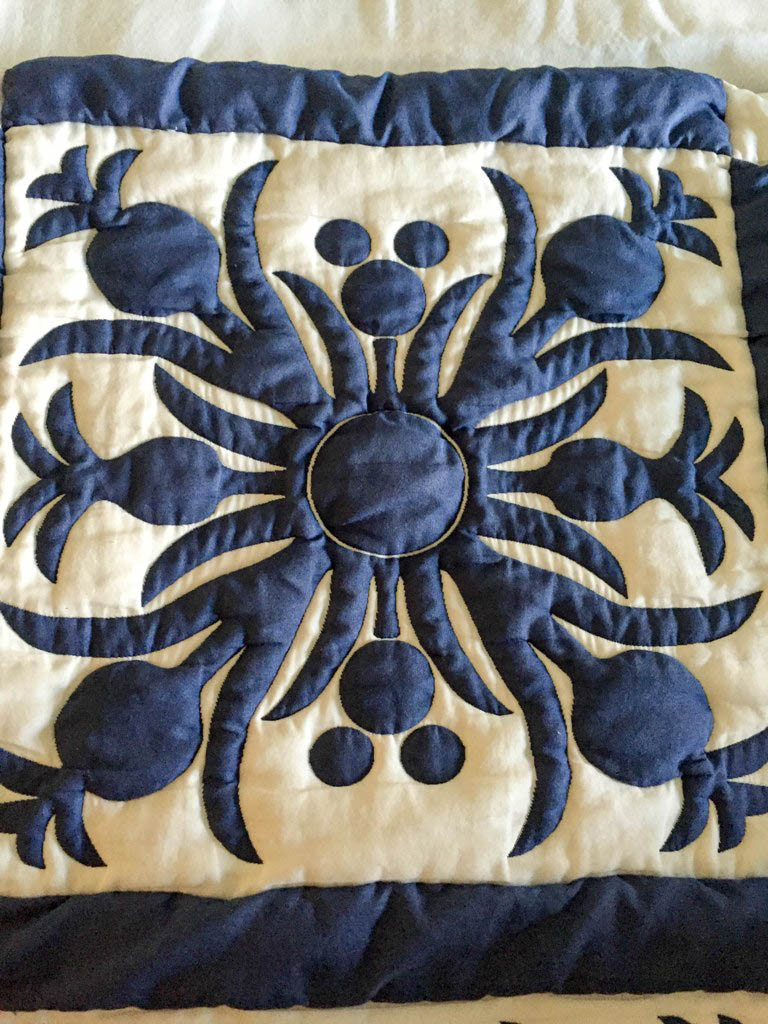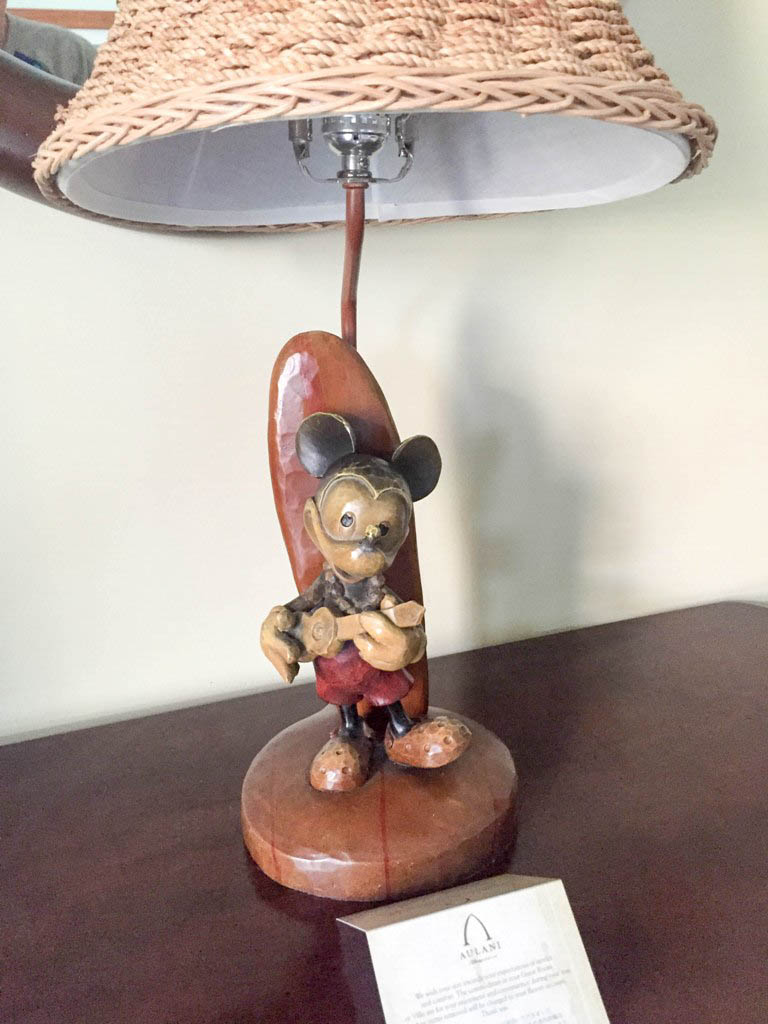 We quickly took photos and did a room video tour before unpacking a little bit and then heading out into the resort to find something for lunch. After a six hour flight with no food options we were famished!
We asked the first Cast Member we saw what lunch options were available and she directed us to either the Ulu Café or Off the Hook. Off the Hook was the place with alcohol so that's what we chose! We sat at the bar and ordered our first vacation drinks and some food. I got the Caesar salad wrap and Tim got the fish tacos. We practically inhaled them. This was our first introduction to Aulani food and it was fine but nothing to brag about so far. The drinks, however, were incredible albeit expensive. You can't get a mixed drink here for less than $13 but luckily all the drinks we had that week were amazing.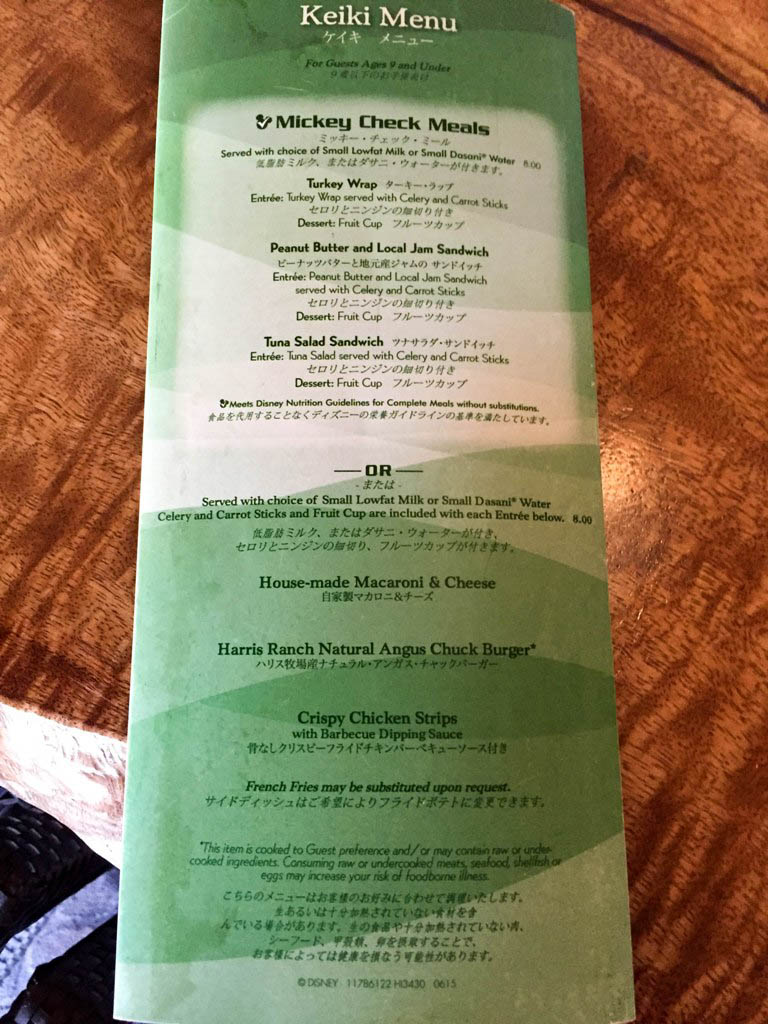 After our meal we walked around the resort for a little bit to try to get our bearings before heading up to the room to finish unpacking. By now it was around 4:00 PM and we figured we should get to Target now before sunset. We wanted to get a few things to keep in the room, like snacks and booze, and had read there was a Target were nearby. We walked out to the lobby with the intention of hailing a taxi when we remembered there is a mini-mart across the street, which we saw from the shuttle when we arrived. The reason we remembered is because we saw someone carrying an Island Country Market bag and a 12 pack of beer through the lobby. We decided to walk across to the store to see if they had the things that we were wanting to buy, and that would save us taxi fare.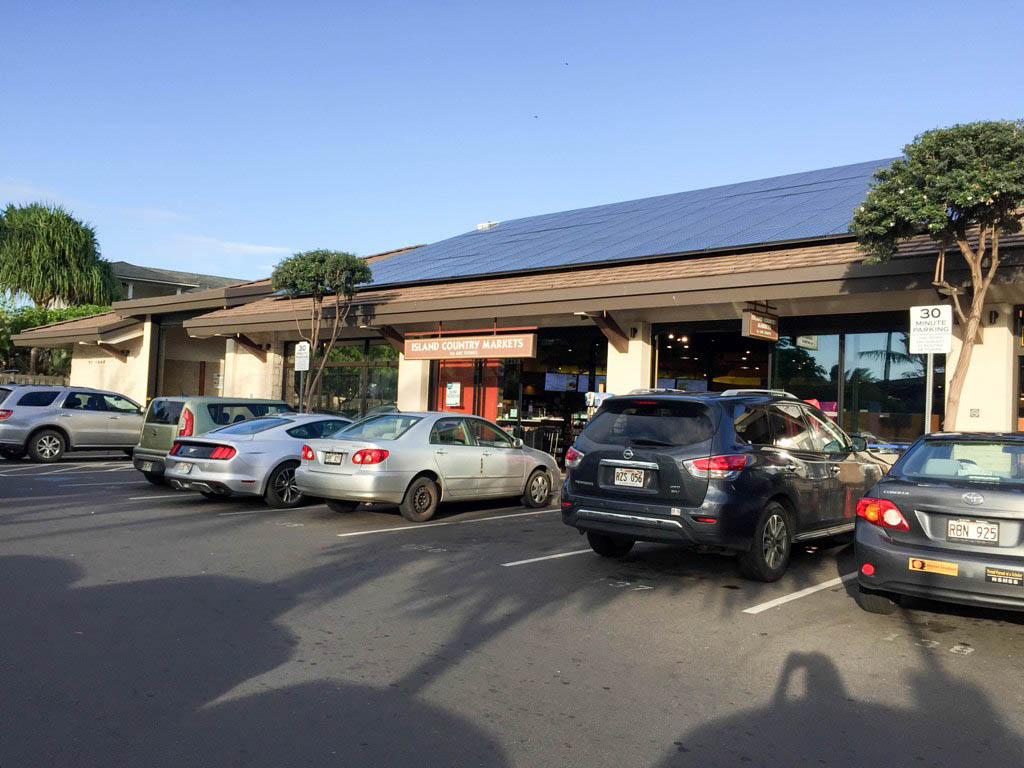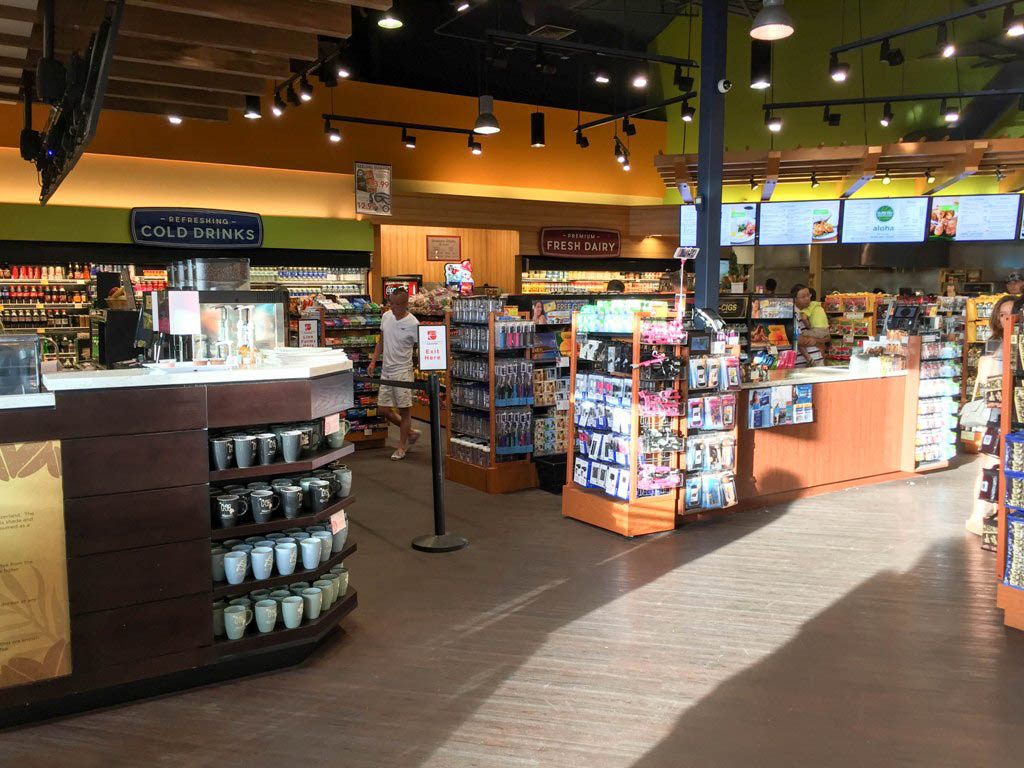 We were expecting a mini-mart kind of like 7-Eleven, but we found practically a full grocery store. It was smaller than a standard grocery store but larger than a mini-mart. Island Country Market had a wide selection of items, and they ended up having everything on our list and even a little bit more. Here's a partial list of what we bought:
Water bottles
Beer
Wine
(Both beer and wine local to Hawaii but they had a large selection of old favorites)
Champagne (pineapple champagne made in Hawaii!) and orange juice for breakfast mimosas
Bottle stopper for the champagne
Snacks for the room (crackers, fruit)
Mini Starbucks iced coffee
Plastic tumblers
Snorkel sets
Yes everything is more expensive in Hawaii than you're used to in the states. We ended up spending nearly $200 at the market, but buying these things there actually saved us money versus buying similar items on Aulani property.
We walked back to the resort and put all of our stuff away and then sat out on our balcony with a glass of wine and listened to the musicians playing down below from the O'elo room patio.
As the sun started to set we decided to go down to the beach to watch our first Hawaii sunset. We walked to the far left side of the property where there's a little peninsula and watched the sun go down from there. There were a lot of other people around and everyone was friendly about taking photos for each other.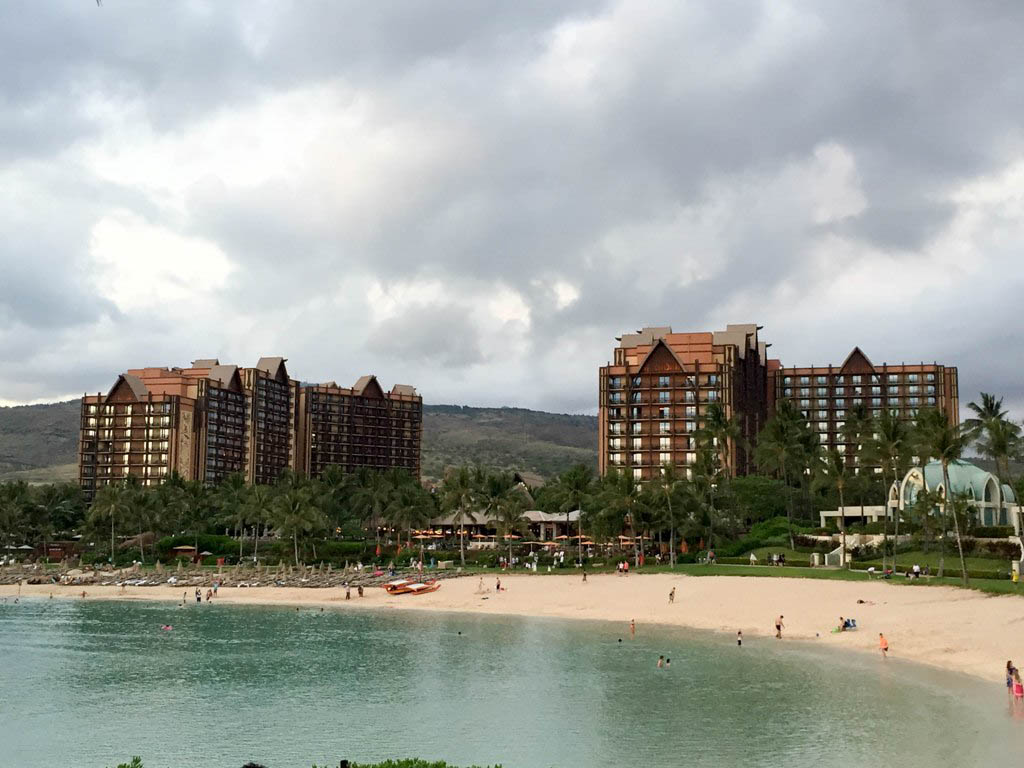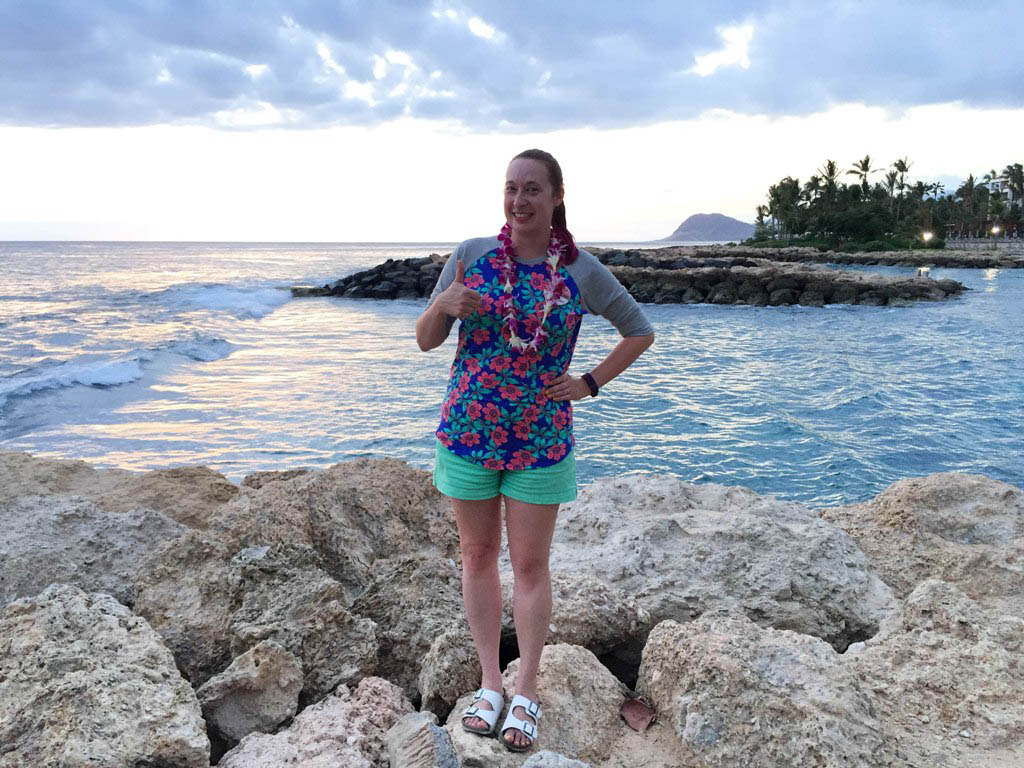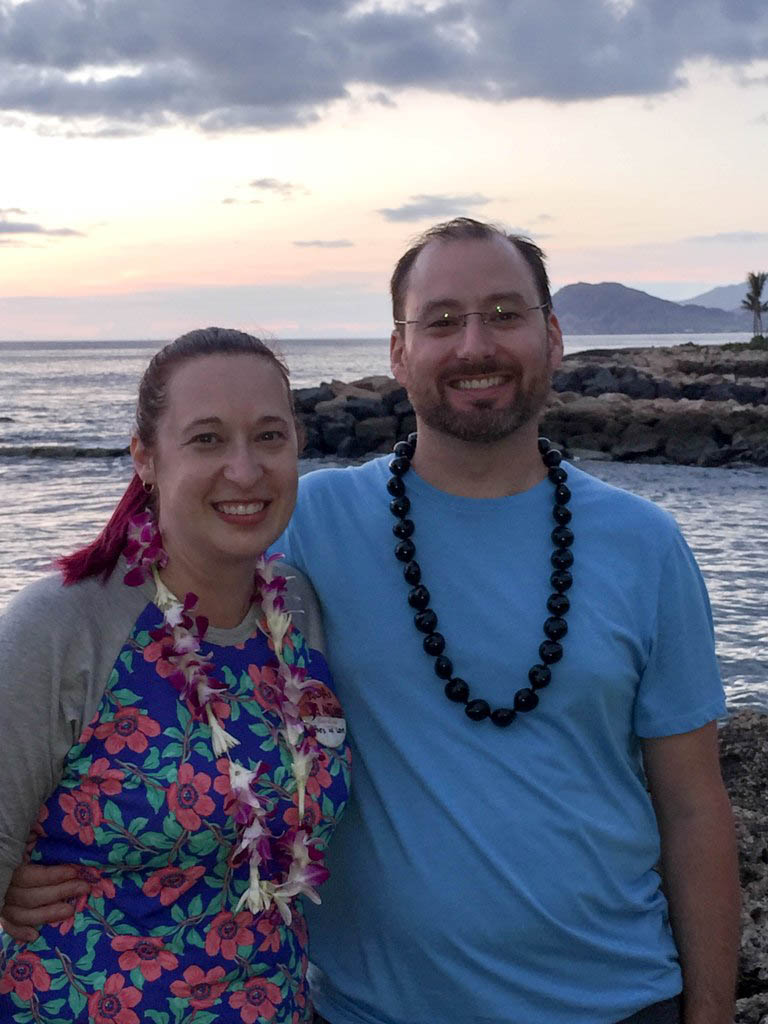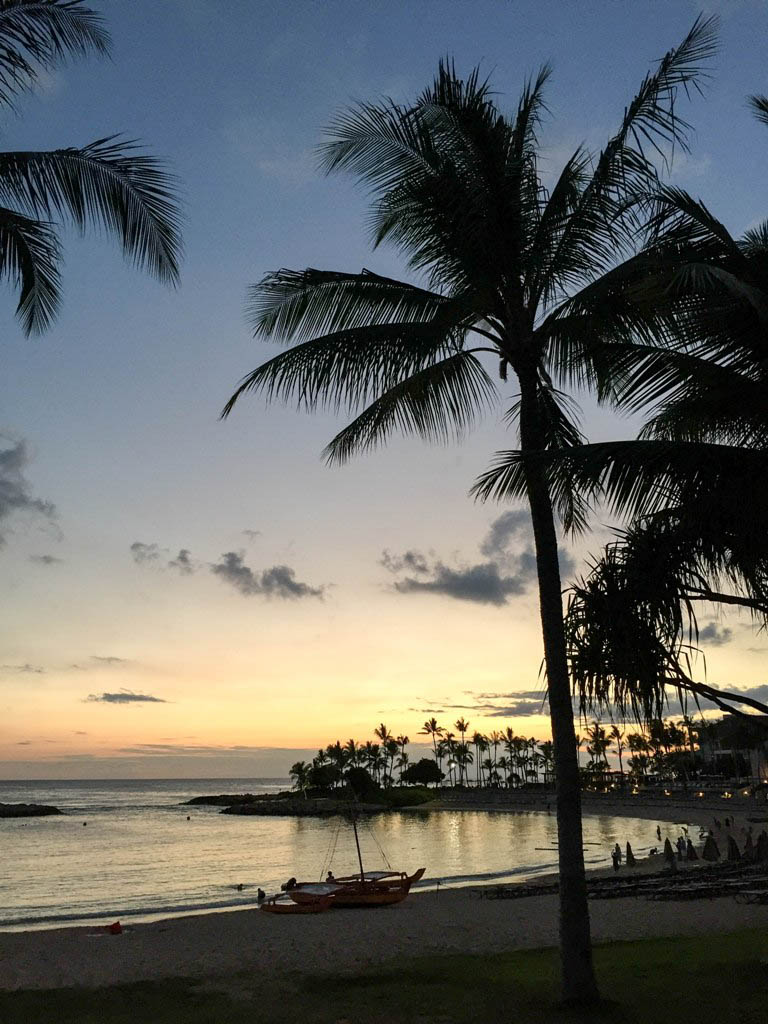 At this point we were starting to get hungry again. We checked out the Ulu Cafe and decided to split a Kahlua pork flatbread which we took back to our room. I have to say we were not impressed with the flatbreads from Ulu Cafe; we found them a little bland. After dinner we still had a little energy left so we decided to change into our swimsuits and go to the adult hot tub which stays open until 10:00 PM. At around 9 o'clock we started to feel very sleepy, so we headed back up to the room and despite our best efforts to stay up so we wouldn't wake up at a super early hour, it didn't work and we both were passed out by 9:30 PM.
I would say our first day at Aulani was a success! The next report will include some sunrise resort photos, our rainy day on the beach, and some character interactions!