I attended a complimentary media event for review purposes. All opinions are my own.
There's a fun new Disney date night option available at Disney California Adventure! I know we all miss the Fantasmic! Dessert Party while the Rivers of America is under refurbishment in 2016. The Disneyland Resort must have felt our collective sadness, because they recently introduced the World of Color Dessert Party at Disney California Adventure! The World of Color Dessert Party not only offers a comfortable seat for this delightful show, but you get a HUGE plate of goodies to snack on before and during the show. If you're looking for something new to try for your next Disney date night or a special splurge for your honeymoon, I highly recommend making a reservation for this fun experience. (Of course, the World of Color Dessert Party is great for families, as well!)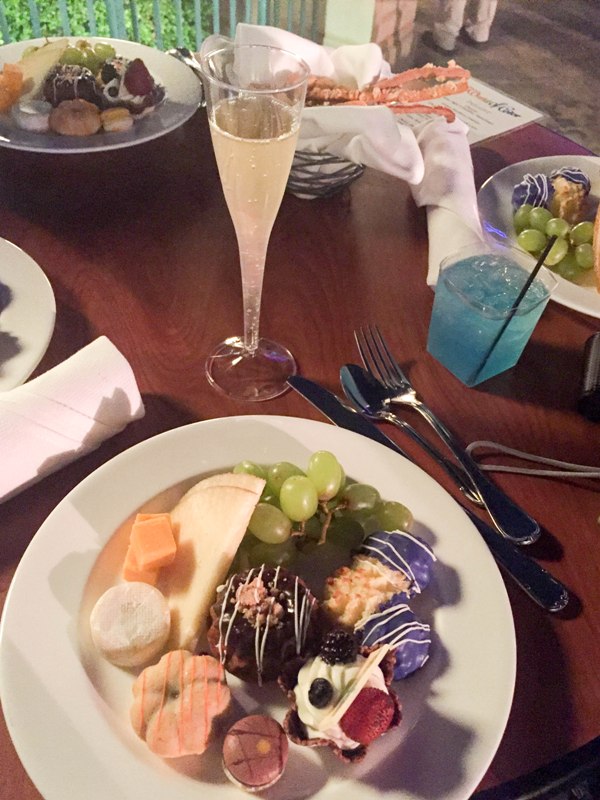 The World of Color Dessert Party entitles you to one plate of desserts and one beverage per person. You'll also receive a bread basket for the table to share. I was really impressed with the selection of food, which not only included sweet treats but cheese and fruit as well. Here's a full lineup of the menu:
Cheese: Brie, Mild Cheddar, Manchego
Green Seedless Grapes
Chocolate Mocha Bundt Cake (my favorite!)
Mickey Coconut Macaroon
Waffle Bowl with Berries and Lime Yogurt Mousse
Mini French Macaron
Dulce de Leche filled Shortbread Cookie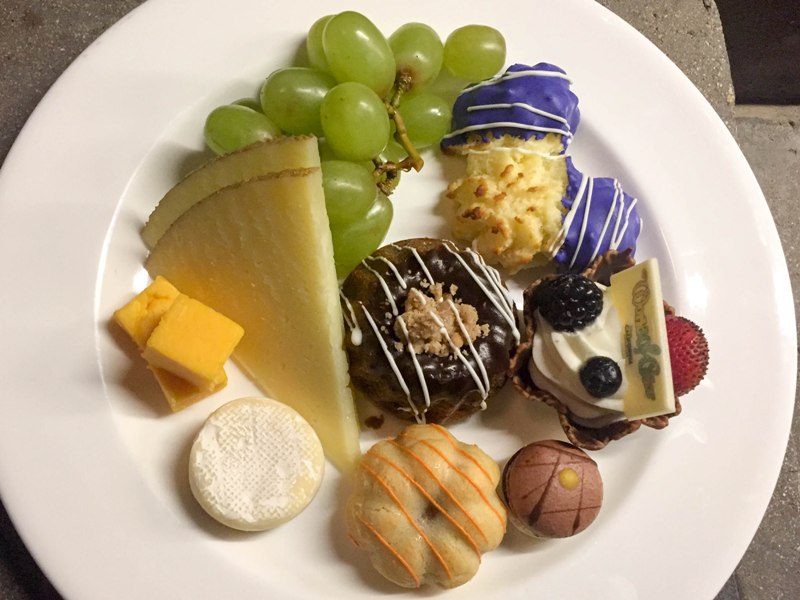 As for your beverage, there is a specialty drink offered called The Wonderful Cooler. It's a bright blue alcoholic beverage, which matches the fun hues of World of Color perfectly! The ingredients are Sprite, lemonade, blue liqueur, and coconut rum. You can also opt for a glass of champagne or a non-alcoholic beverage such as coffee or hot chocolate. Bottled water is also available.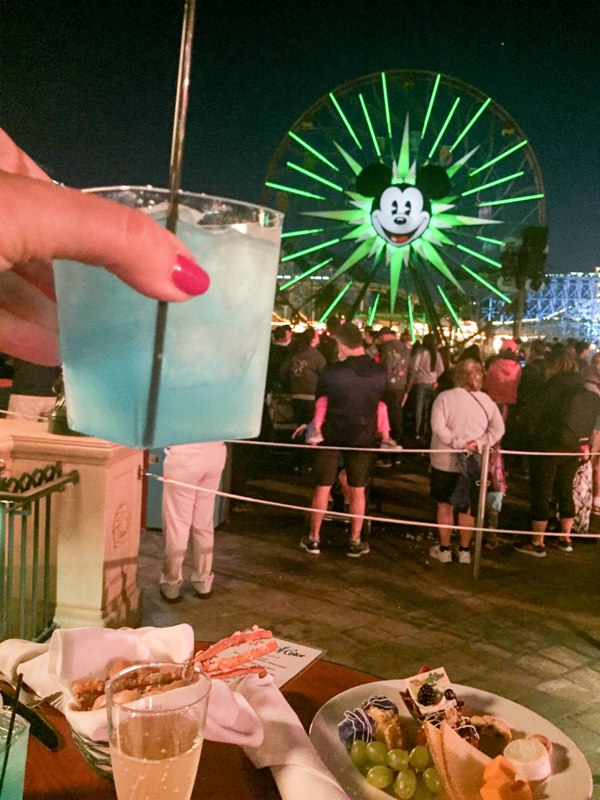 While I loved the food, in my opinion the best part about the World of Color Dessert Party is the reserved seating! I've watched World of Color several times, and even with a Fast Pass there's a lot of standing and waiting. With the Dessert Party, not only do you get a comfy chair but you'll have the best vantage point on the Pier.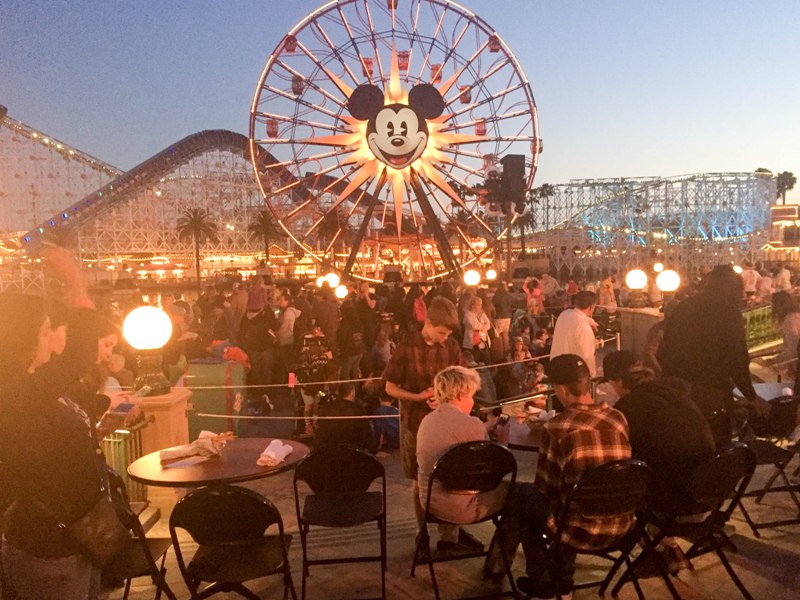 Having had a chance to experience it, I can say the World of Color Dessert Party is totally worth it. You get a lot of good food (which can be boxed up to take back to the hotel if you can't finish it … I finished my desserts for breakfast the next day) and the reserved seating makes you feel like a total VIP. Be sure to add it to the itinerary for your next Disney visit, or list it as an item on your Disneyland honeymoon registry!
The World of Color Dessert Party is $79 per person and reservations can be made through this link or by calling 714-781-DINE up to 60 days prior to your visit. Food and drink offerings are subject to change. Separate theme park admission is required.
Are you excited to experience the World of Color Dessert Party?