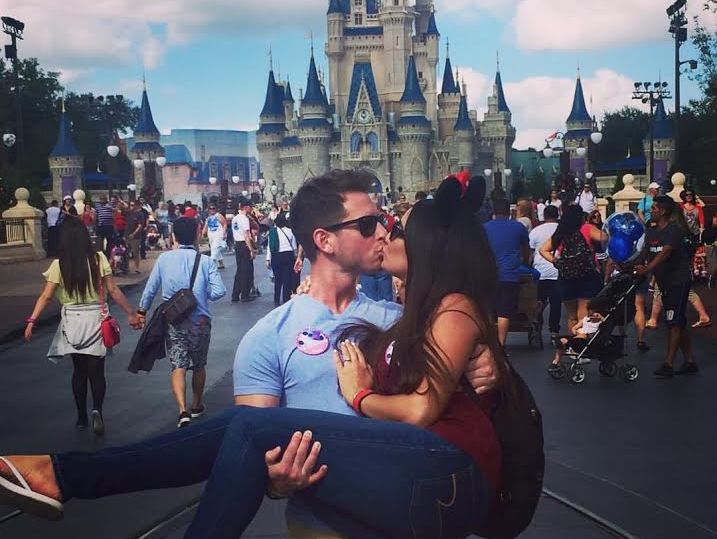 I'm so excited to introduce you to five wonderful Disney brides-to-be who will be sharing their wedding planning with us. First of all, I want to thank everyone who applied to be a contributor. This is something I've been wanting to do for years and I'm excited it is finally happening. I think we have a great group of diverse weddings represented here – two for Disneyland (one Wishes and one Escape), two for Walt Disney World, and one "at home" Disney wedding with a really fun theme!
One of the best decisions I made when wedding planning was keeping a wedding planning journal – which eventually turned into this blog. I love that I can look back on everything I wrote and everything I was feeling … some of it makes me laugh and some of it makes me angry and some of it makes my eyes well up with happiness. Some of it even makes me roll my eyes, just a bit. Planning a wedding really is a fun time, but it can also be stressful. There is so much emotion that goes into this one day, the big day that kicks off your happily ever after. So I hope these brides enjoy the process of writing about their wedding planning and it helps keep them sane the way it helped me. I also hope that all of you out there can relive the joy of wedding planning with these ladies, or get some good ideas or helpful advice for your own planning journey.
Introducing the 2016 Real Disney Bride Contributors
Sandra and James
The Disneyland Resort – The Wedding Garden and Brisa Courtyard
October 2016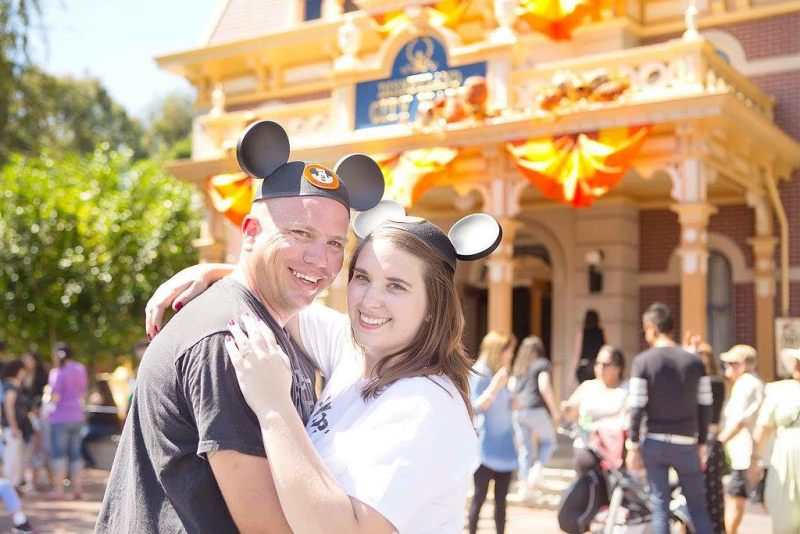 Photo credit: Janelle Christine Photography
James and I met on Facebook through a mutual friend. We were living in separate sides of The Valley (an 80 mile difference) in Arizona. We kept in touch via daily Facebook message and text messages and occasional phone calls for four months. We both had children from our previous relationships and we both were concerned about involving them in our relationship. We kept finding excuses to not meet in person. But, on April 2, 2011 my step mom told me to take a insane risk and invite him to my son's first birthday party. Since that day we have been inseparable. We spent every weekend with each other, and dates turned into dates with children. Fourteen months from that date, we moved in together and a year and half after that he made it a priority to propose to me in front of Sleeping Beauty's Castle during our first family trip to Disneyland. Now we are planning our fairy tale wedding!
My favorite season is the fall and I wanted to incorporate that into my wedding theme. I am describing the theme as "Happily Ever After with a fall twist." Since James and I both have children from our previous relationships it is important to me that we include our children in the ceremony. I have decided to do a sand ceremony and incorporate our children into it. A good portion of our wedding will be DIY. DIY projects will include centerpieces, all flowers used, invitations, my bridesmaids' tulle skirts, and even our photo booth. Like everyone who has planned a wedding, we have certainly ran into a few wedding drama including budget and family. Planning this wedding has taught me many lessons. I have learned the importance of budgeting and dreaming too big when our wallets aren't as big. I have learned family isn't always there for you in the way that you want them to be, even if you over stretch your budget to try to make them happy. I have learned that this is mine and my fiancé's day and it will be a day about us.
***
Larissa and Mike
The Disneyland Resort – Adventure Lawn Gazebo and Napa Rose Terrace
October 2016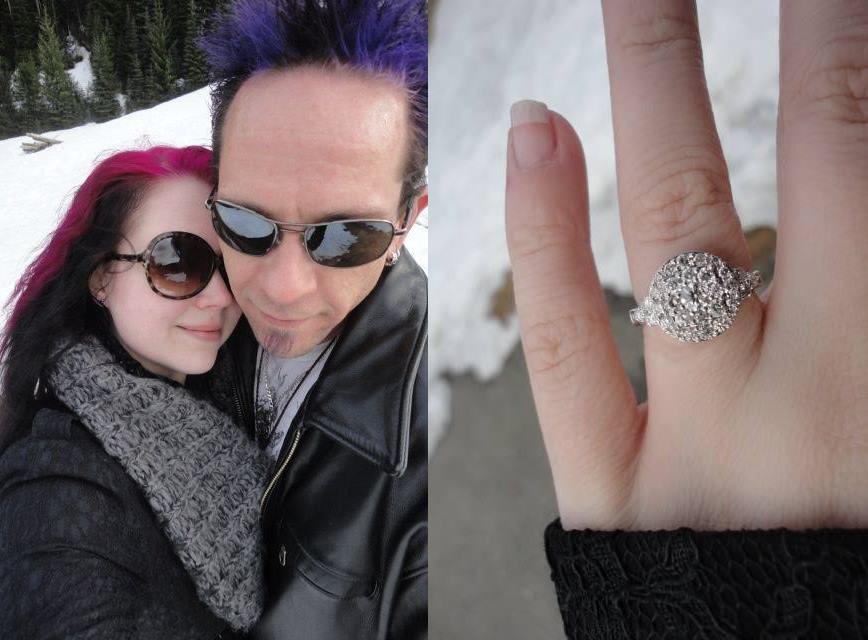 My fiance is Mike and we met when he auditioned for my band (Celestial Ruin) back in 2011. The day Mike proposed was one of the happiest moments we have ever shared together….so far. He asked me if I'd like to go for a drive up to Lightning Lake in Manning Park, which is a few hours away from our home in Langley, British Columbia. I am a nature lover and enjoy taking drives through beautiful, scenic B.C., so I was more then happy to enjoy my day off work with Mike, taking a nice leisurely drive. Now, in April, the further north you head into B.C., the more snow you see. So once we reached Manning Park, the ground was fully covered in snow and ice. He parked the jeep and we walked towards the snow covered lake. He asked if I wanted to walk a bit; of course I agreed. We soon came to a bridge, lightly dusted in fresh snow and animal tracks pressed into the ground. We walked across and came to stop in between the lake and another small stream. I was distracted and looking towards the stream, thinking to myself, "Hmmm, I wonder if I can climb down there without falling into the water." I then received a light tap on my shoulder.
I turn around to find Mike standing there, the purple Michael Hill jewelry box in his hand. Sitting there, nested in the box was the most beautiful ring I had ever seen. I was in such shock! How many times had I imagined this moment? Fell asleep wishing that tomorrow was the day he popped the question? Now the time was here and I was, well …hysterical! I was laughing, crying, and smiling so hard my face ached. He mumbled some things that I now can't recall, all I remember was the pure joy I felt when he finally got so nervous waiting for me to say something that he asked, "So… are you going to marry me?" I uttered a happy tear soaked "YES." He slid the ring onto my finger, and there it will remain for the rest of my life!
We are having our Escape wedding in October 2016 at the Adventure Lawn Gazebo. After seeing photos of the Napa Rose Terrace, I knew I had to find a way to have this for our reception location. It was everything I dreamed of … outdoors, beautiful view of Disney's California Adventure park, and minimal decor needed. After putting in a special request, as Napa Rose Terrace is not one of the regularly offered venues for an Escape Wedding, I got a reply back … "YES!" I was beyond excited. Not only was I getting the venue I wished for but it was also unique. It's rare the Napa Rose Terrace gets approved for weddings. We definitely got lucky with our dream venues!
***
Teresa and Peter
"At Home" Disney Wedding, New York
October 2016
It all started this past September when Peter and I were heading out on our first trip to Walt Disney World together. We both have an undying love for all things Disney and couldn't wait to experience a magical Disney vacation together. Little did I know that it was going to be an extra magical Disney vacation. We planned our trip to be during the Halloween season. Halloween is my favorite holiday and I had yet to be in Disney for Mickey's Not So Scary Halloween Party so we figured that would be a perfect time to go. Peter and I had tickets for Mickey's Not Scary Halloween Party on the opening night (September 15th); we got dressed up in our Mickey and Minnie Mouse DisneyBounds I had put together for us and off we went to enjoy all the Halloween festivities. Our plan was to stick it out to the end and watch the Hocus Pocus show at midnight in hopes of it being less crowded. Around 11:40pm as we were heading back to the castle, Peter became more and more frantic about wanting to find a PhotoPass cast member to take our picture. It was super hot that night and I felt like a big ball of sweat and didn't want my picture taken, but Peter found a PhotoPass spot on the Tomorrowland Bridge in front of Cinderella's Castle and convinced me we had to have our picture taken. Surrounded by a ton of people dressed as Minnie and Mickey, in my favorite place in the world, and celebrating my favorite holiday, Peter got down on one knee and proposed. How can you say no to that amazingness?
We are getting married on in October 2016 at the Merry-Go-Round Pavilion at Bear Mountain State Park in New York. The pavilion has a beautiful merry-go-round that will be running the whole night. Our parents are splitting the cost of the wedding which should consist of around 100 guests. We are hoping to keep the wedding under $20,000. I am pretty crafty and am making the centerpieces, most of the decor, and the invitations. One of our favorite rides at Walt Disney World is Haunted Mansion, so when we were deciding on the overall look and feel of the wedding it was only natural to gravitate towards that. The wedding is going to be themed meticulously from the ceremony to the very end of the reception (goodie bags with Hitchhiking Ghosts on them, complete with sound!).
***
Lauren and George
Walt Disney World – Wedding Pavilion and The Attic
December 2016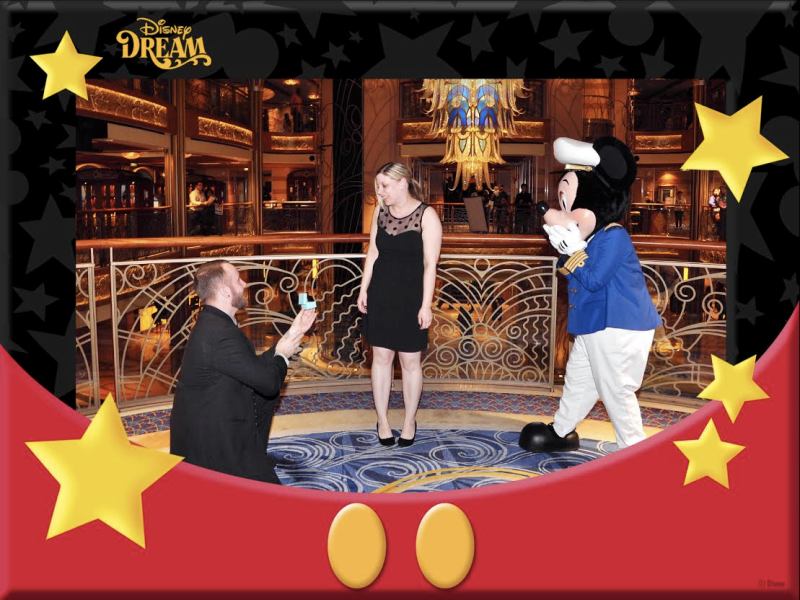 My name is Lauren and my fiancé, George, and I are currently in the process of planning our Disney's Fairy Tale Wedding at Walt Disney World. We live in Orlando, Florida and have been together for six years. For our five year anniversary, we decided to splurge and take our first cruise together on the Disney Dream. On the first night of the cruise, we had reservations at Palo, one of the upscale, adult-only dining options on the ship. Before our dinner reservation, George and I made plans to go have our photos taken with Captain Mickey, since we were all dressed up for our fancy dinner. When it was our turn to meet Mickey, I walked up to hug him while George went to the photographer to give them our room key. While I was hugging Mickey, I heard George call my name and when I turned around, there he was on one knee with something very shiny staring back at me. I was so shocked and surprised, but of course I said YES! After that, we enjoyed the next 3 days in complete bliss on our magical cruise.
We will be tying the knot in December 2016 with our ceremony taking place at the Wedding Pavilion and our reception at The Attic, which is part of the Boardwalk Inn Resort. We are having a Mini Wishes wedding with 25 of our closest family and friends and we're planning to have a vintage Disney parks themed event with small Star Wars touches. We originally didn't think that a Disney wedding would be a possibility due to our $10,000 budget, but after having a site visit with Disney's Fairy Tale Weddings and deciding to majorly cut our guest list down, our dreams became a reality. Disney has been such a huge part of our relationship that we were willing to do almost anything to make it possible.
***
Nicole and Michael
Walt Disney World – Wedding Pavilion and American Adventure Rotunda Ballroom
December 2016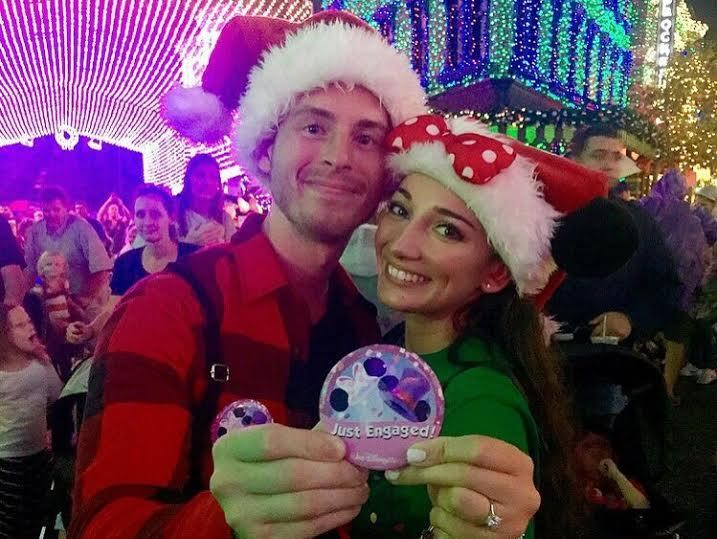 Hello! My name is Nicole, and my fiancé's name is Michael. We live in Maywood, New Jersey. Michael and I met when we were 17 years old but it wasn't until after college that we fell in love with each other and started our life together! If you were to ask my 10-year-old self what my dream wedding would look like, it would no doubt include a ride in a horse drawn carriage, in the Happiest Place on Earth, with a picturesque backdrop of Cinderella's castle! Walt Disney World has always been a huge part of my life. Traveling there with my family is an annual tradition, and one that began for me at only six months old. My parents honeymooned in the Polynesian Resort when they were married, and I always imagined that one day I may get the chance to honeymoon there as well. Just two months after we started dating Michael took me to Walt Disney World. He knew how important Disney was to me so he planned a trip for us our first summer together as a couple. I remember riding the monorail with him to the Magic Kingdom and passing by the Wedding Pavilion on the way. As we looked down at the pristine white chapel from the monorail, Michael whispered to me, "You want to marry me there one day?" I knew then I had found my prince!
Three years after our first trip to Disney, and several other trips in between, Michael proposed to me on Halloween night in our brand new home that we had just moved into. One week later he had planned a trip with my whole family to Walt Disney World to celebrate our engagement. It was on this trip that we made an appointment at Franck's Bridal Studio with my parents. As soon as we walked through the doors we knew we were in store for something special! By the end of the wedding tour, after touring backstage and getting a behind the scenes look at several Disney parks, we knew just where we wanted our reception to be. We were sold! We booked our wedding right then and there! It wasn't just a dream come true for me, but a dream of my parents as well. After considering all the dates, we decided to get married in December 2016. We would of course have our wedding ceremony in the Wedding Pavilion chapel, with Cinderella's Castle serving as our backdrop over the Seven Seas Lagoon. We will be married at sunset and our cocktail hour will take place in Epcot's Italy Isola, overlooking the lagoon and all the other World Showcase countries. Our reception will be located in the American Adventure Rotunda ballroom. We will then have an outdoor dessert party during Epcot's Illuminations firework show. Our wedding budget is $60,000, and hopefully after our planning session we will be able to stick to our budget. I'm looking forward to this journey and providing details of the planning process to anyone interested in knowing what a destination Walt Disney World wedding entails!
***
Please join me in welcoming our new contributors for 2016! I can't wait to follow along with their Disney wedding plans!