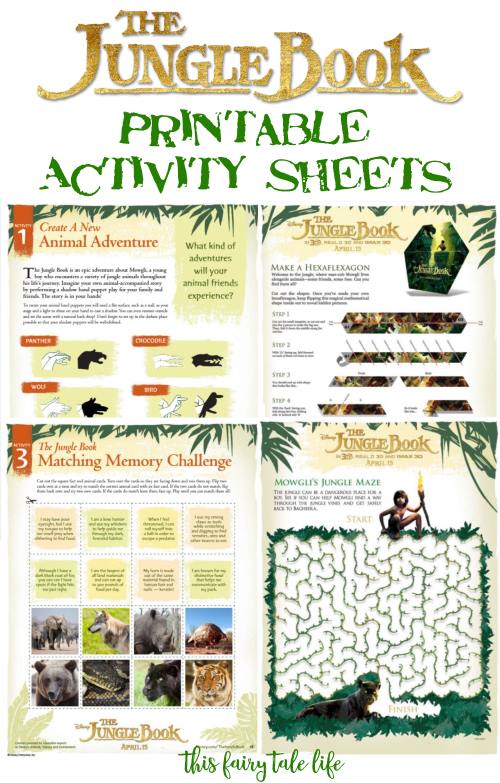 In it's second week of release, Disney's new live action movie The Jungle Book is a bona fide hit, earning over $500 million at the US box office so far, and it's expected to take the #1 spot again this weekend! I'm sure most of you have seen it by now, but if you haven't, you can read my review of The Jungle Book here.
If you want to learn more about the movie, the animals, and the environment where the movie takes place, I recommend downloading this activity packet. It includes an animal glossary, leaf art tutorial, and a couple activities like grid drawing and a memory challenge. There are also a couple stand-alone activity pages you can print out; everything is linked below.
The Jungle Book Printable Activities
To save these printable PDFs to your computer, click on the links below and the PDF will open in a new tab or window. Right click on the PDF and select "Save" or "Print."
The Jungle Book Activity Packet
The Jungle Book Hexaflexagon
The Jungle Book Spot the Difference
The Jungle Book Maze
If you have seen The Jungle Book already, let me know how you liked it!