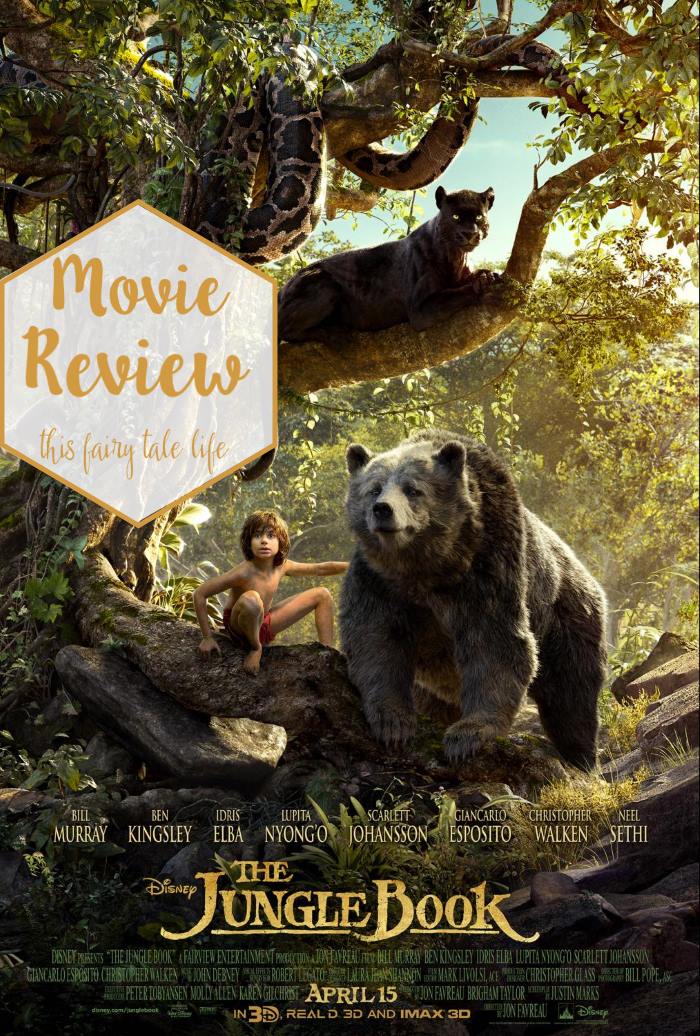 Earlier this week I got a chance to attend an early screening of The Jungle Book, Disney's latest live action movie. Like last year's Cinderella, The Jungle Book is a live action re-telling of the animated classic. However, I'm hesitant to say The Jungle Book is a fully live action feature, since it features so much CGI. But the CGI is so good and so real, you're convinced you're watching real live animals talking in English.
Watch the trailer for The Jungle Book:

I'll start off by saying I attended the screening with my husband and his parents who are visiting from out of town this week. The three of them are not familiar with the original The Jungle Book animated feature the way I am, and they all raved about the film. I really, really love the original The Jungle Book and I feel like perhaps my expectations were set a little bit too high for this film. I really wanted it to be a lot like the original animated film, but the story is very different. The characters are the same and the general plot is the same, but there are some twists and turns along the way. In my opinion, this live action version is a little bit darker and serious than the animated film. So for what it's worth, if you're a major fan of the original film and think you're going to see that exact same story, you may be disappointed. If you have no recollection of the original The Jungle Book, you're in for a good time.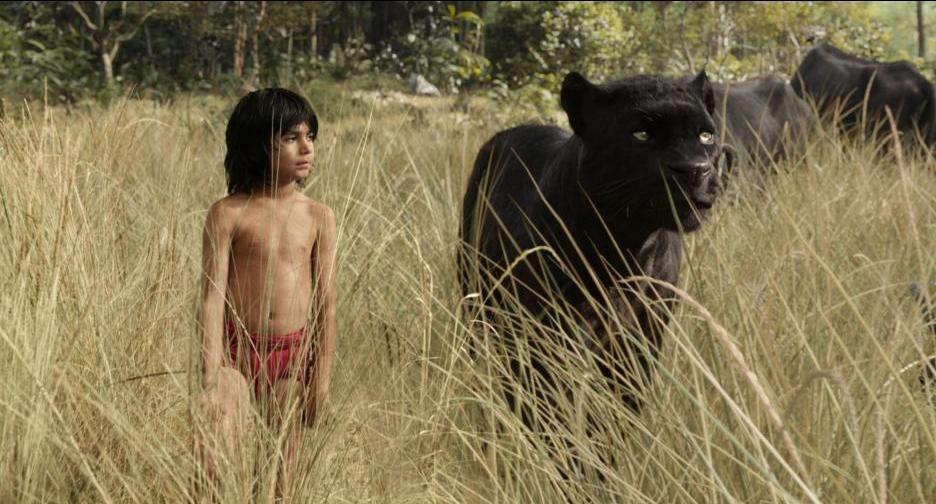 First I'll start with the things that I really liked. The movie itself is beautiful. As I mentioned before, the computer animation is so seamless and flawless that you forget animals can't really talk. There are times when you see a close up of an animal's face and the eyes are so detailed; it's almost distracting. Disney always does a wonderful job with its backgrounds and locations and this movie is no exception. We saw it in IMAX 3-D and the 3-D is done very well.
But there were a few things about the film that bugged me. They changed the story of how Mowgli was abandoned and why Shere Khan hates him so much. This was a plot point that was brushed over in the animated version so I suppose it's nice to have a real backstory about it … but let's just say I didn't love the backstory. That's just one example (perhaps the biggest example) of plot points of The Jungle Book story that were altered for the new film. Also, some of the dialogue felt cheesy and forced. It seems to me that perhaps they focused on visuals first, story second.
I also hate to say it because I adore him, but I didn't love Bill Murray as Baloo. Something about the character just didn't click for me. Could be because I love Phil Harris' Baloo so much, or, again, it could be a matter of having my expectations too high. But yeah … it just didn't work for me. And while the rest of the voices were cast well, I had trouble connecting with any of the characters. This is a common problem I have with all live action movies, though. For some reason I tend to connect more with Disney's animated characters. Am I weird? Yeah, probably.
Overall I think The Jungle Book was a fine movie and will be very popular at the box office. It's worth seeing for the impressive animation and visual effects alone. If you're expecting a movie that is lighthearted and feel-good like the animated classic, you may want to lower your expectations. As always, this is just one person's opinion and I encourage you to see the movie and judge for yourself!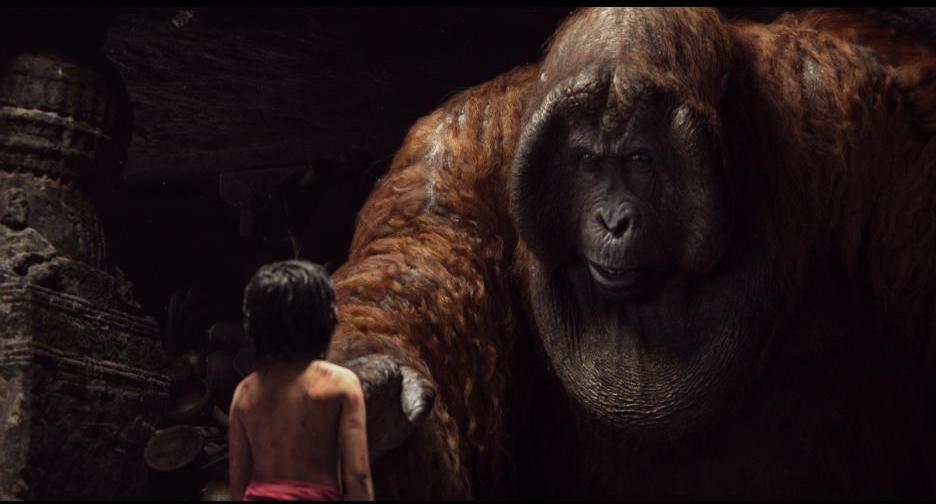 The Jungle Book is rated PG and opens in theaters across the US on Friday, April 15.