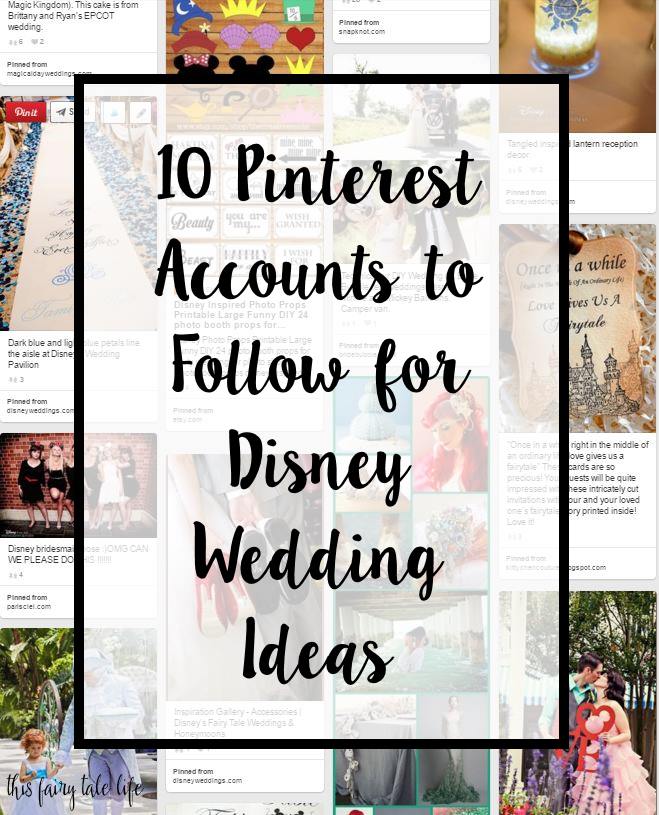 There are hundreds and hundreds of Pinterest accounts dedicated to weddings out there, but if you're planning a Disney wedding you may feel a little … left out. We're not really interested in rustic barn weddings (as pretty as they are) or 101 uses for mason jars (even though I did use mason jars as decor for our Disneyland wedding). So I'm rounding up 10 Pinterest accounts that will actually be useful for you as you begin your journey into the wonderful world of Disney wedding planning.
10 Pinterest Accounts to Follow for Disney Wedding Ideas
First of all, you should follow me! I know, shameless plug, but I really do have a great board dedicated to all things Disney weddings, with over 1000 pins and counting!
Naturally you should follow the official Disney Weddings Pinterest account. With nearly 10,000 pins, it's the most comprehensive collection and curation of Disney wedding pins on Pinterest!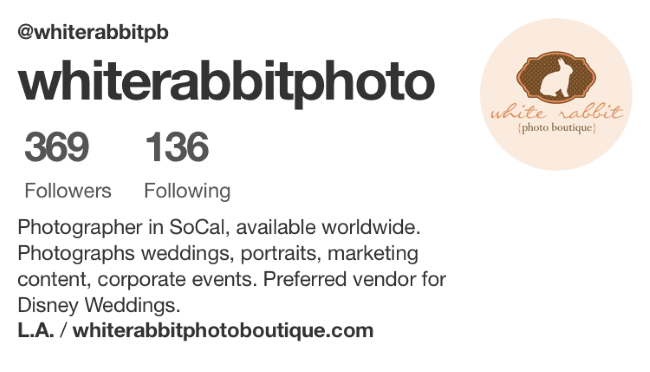 Disneyland preferred vendor White Rabbit Photo Boutique shares some of her favorite wedding and engagement images across her many Disney boards.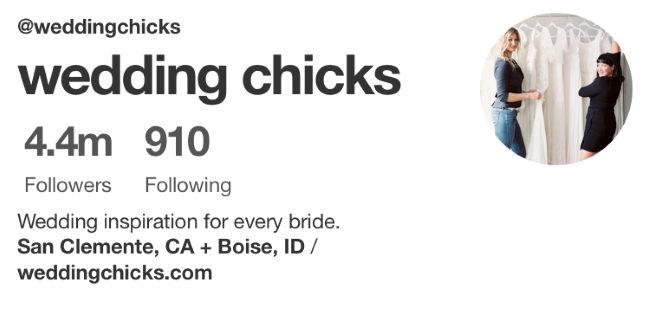 Wedding Chicks has done some promotional posts with Disney's Fairy Tale Weddings in the past, so it makes sense they have their own Disney Fairy Tale Wedding Ideas board as well.
WDW For Grownups not only has a board for Disney weddings, but they also gave Disney Cakes their own board. These are my people.
Great Walt Disney World Tips also has a huge board for Disney weddings, as they say in the board description, " … whether you want to actually have it at Disney World, Disneyland, on a Disney cruise … or at home!"
Perhaps a bit unexpected, but The Knot has a board for Disney weddings, including some pretty princess inspiration boards.
Finally, The Disneyaholic has collected several dreamy fairy tale wedding pins under her board My Disney Wedding Ideas.
Do you have your own Disney weddings board on Pinterest? Feel free to share it with me in the comments!