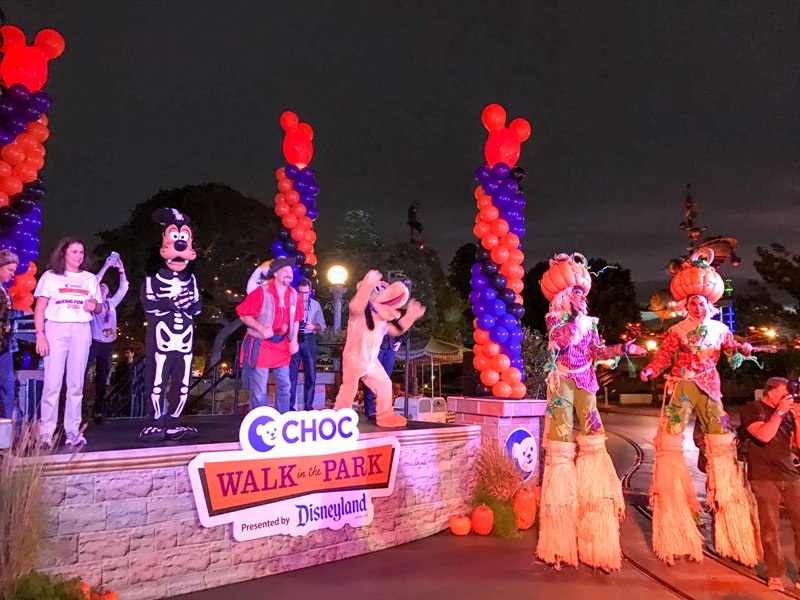 Team Disneyland Brides and Grooms (and Families) had another great time at CHOC Walk in the Park! This was our third year walking in this great fundraising event. It's feels good to be able to give back to the Orange County, California community that has given us so much! Our team this year was small but mighty, and we ended up raising over $1100 for Children's Hospital of Orange County.
This year, 15,000 participants raised over $3 million for CHOC! Incredible! The CHOC Walk always starts with an opening ceremony that includes a statement from the CHOC Ambassador Family, and a visit from some of our favorite friends! And since this year's walk was held the day before Halloween, Mickey and the gang dressed up extra spooky.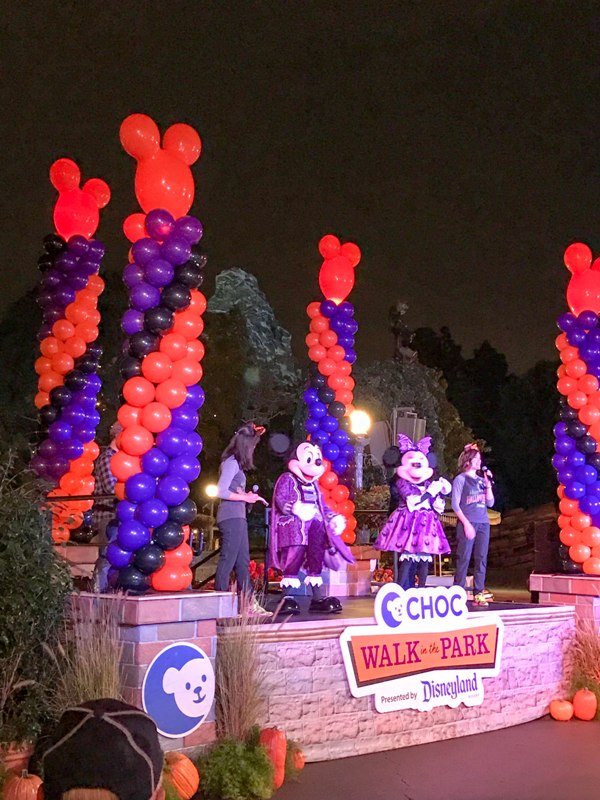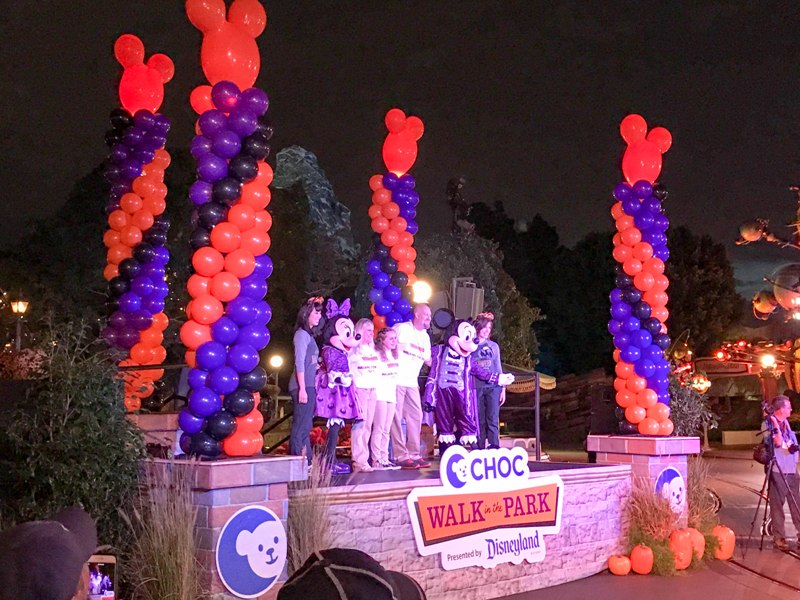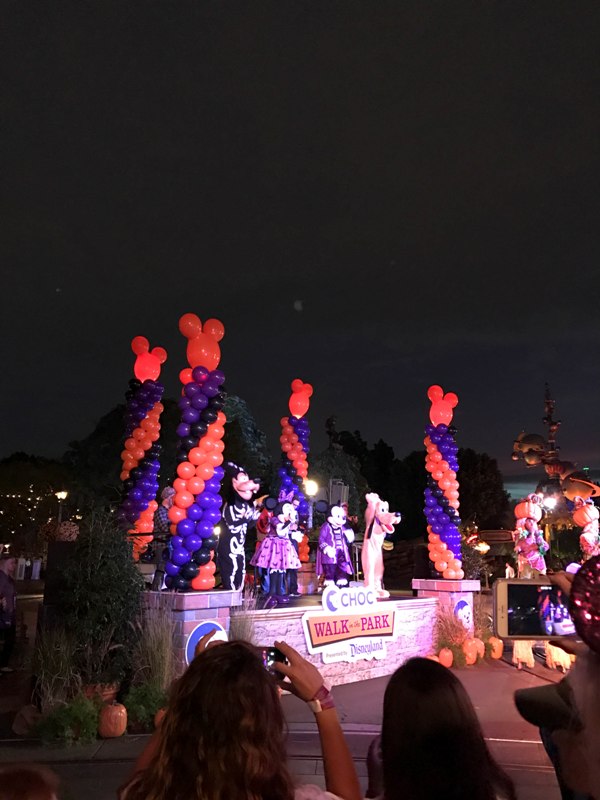 The CHOC Walk starts early, at 6:30am, before Disneyland Park opens to the public. It's fun to watch the sun come up over Disneyland! One of the best parts about the CHOC Walk is seeing all the characters. This year brought some new (for me) experiences, including Alice and Mad Hatter at the Teacups, and Mary and Bert in front of It's a Small World.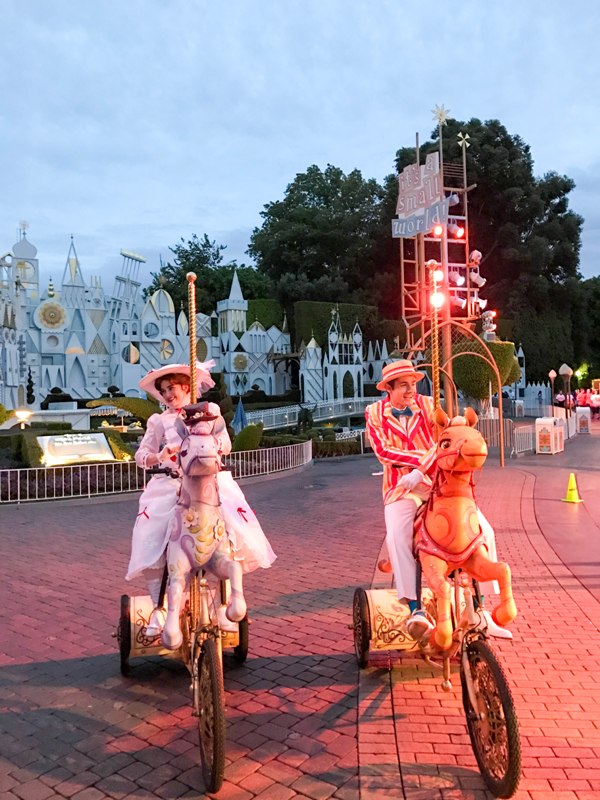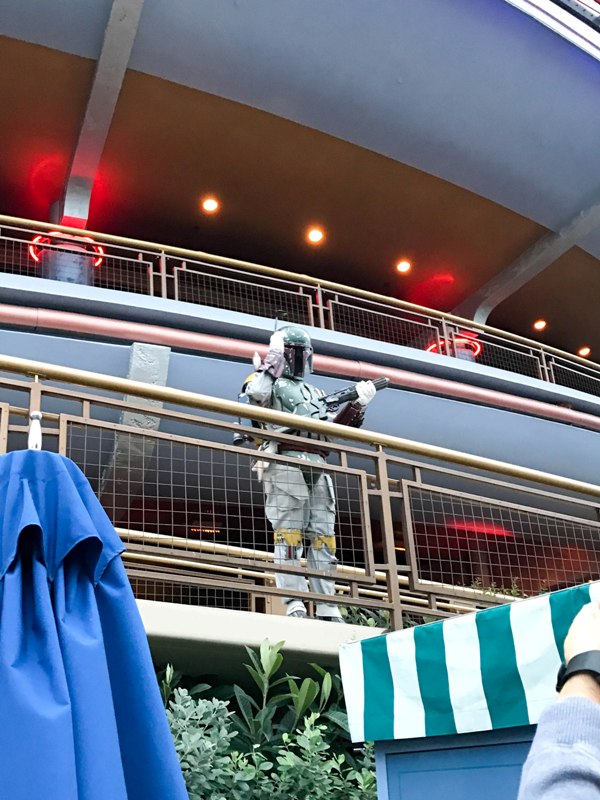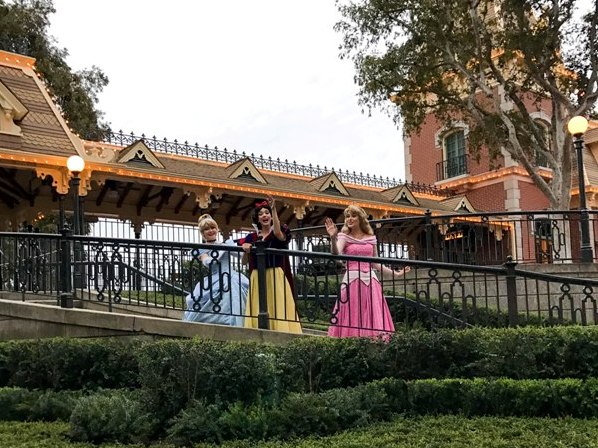 There we also some signs displayed along the walk, sharing facts about CHOC. It was great to read about the cause we were walking to support.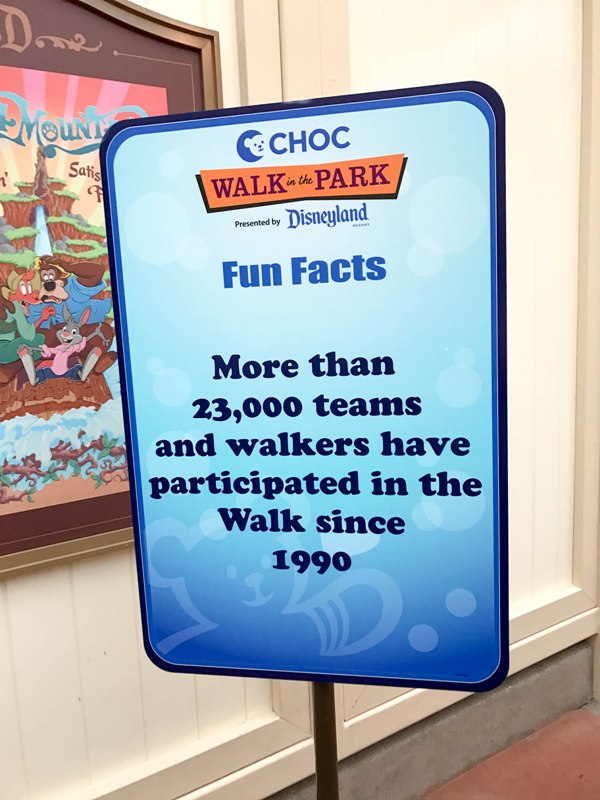 After walking the first part of the race through Disneyland we crossed over into Disney California Adventure. We saw the Incredibles family, and Ariel and Eric at King Triton's Carousel.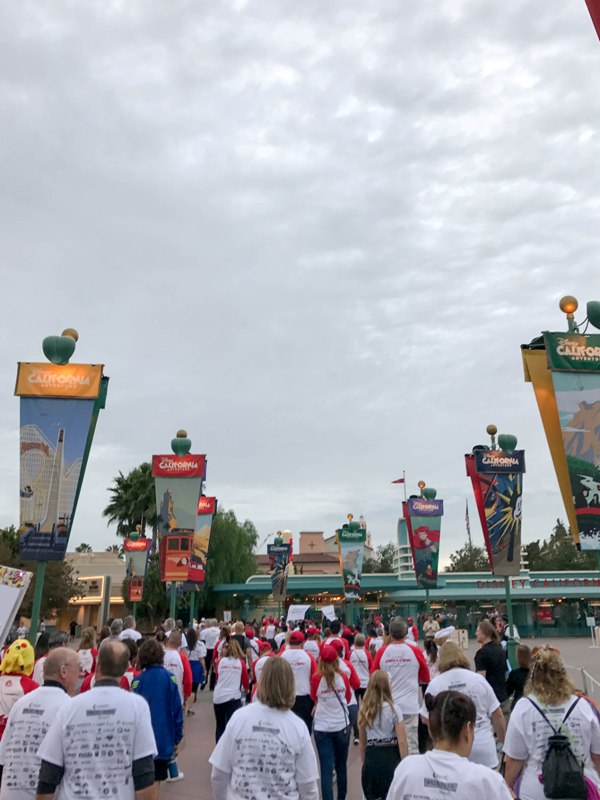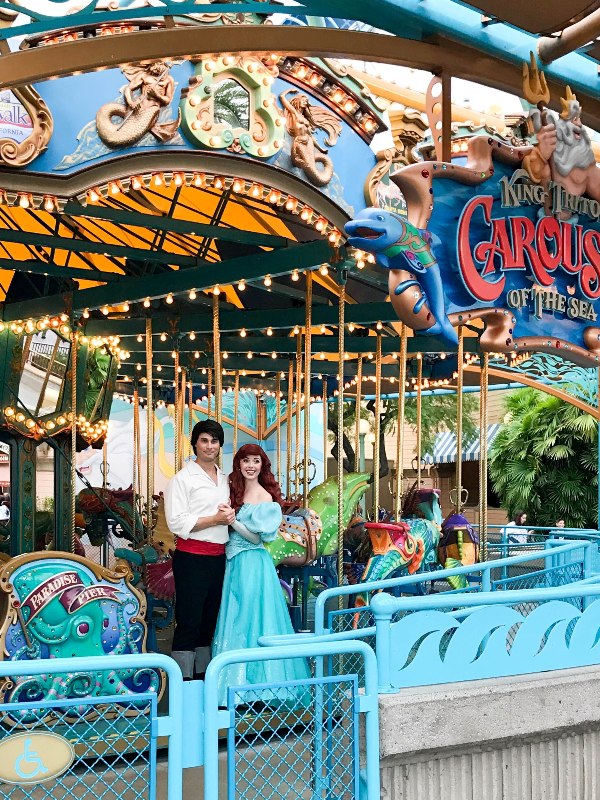 We were also treated to some rare characters – Honest John and Gideon from Pinocchio, and the Three Caballeros!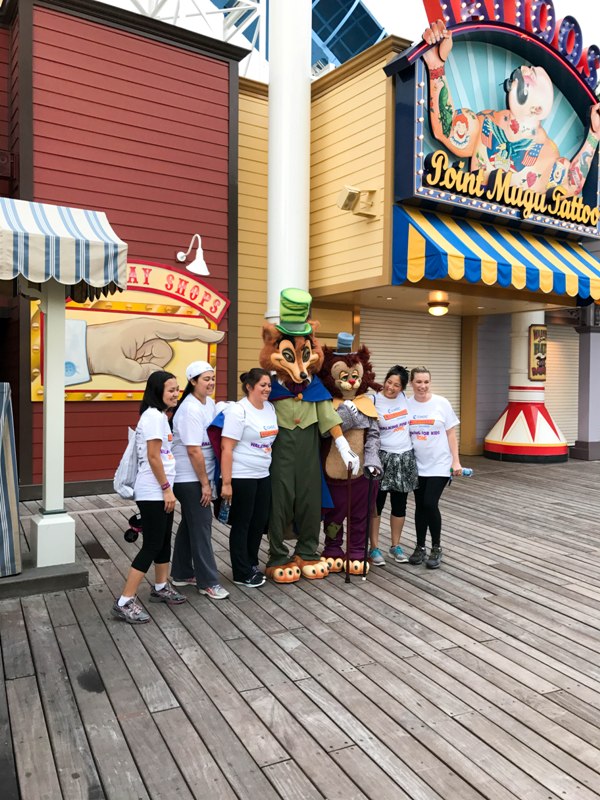 We also had lots of local high school and community bands and cheerleaders along the route. It's nice that so many community members come out and support the CHOC Walk!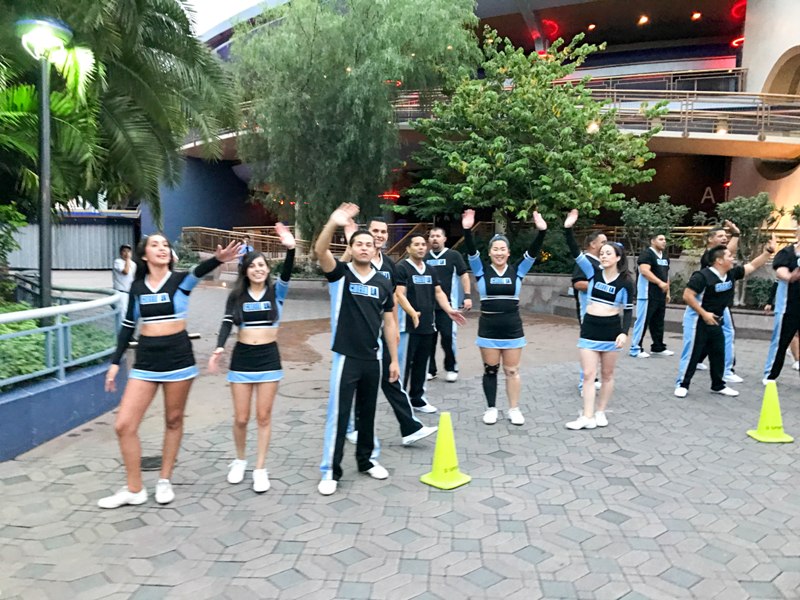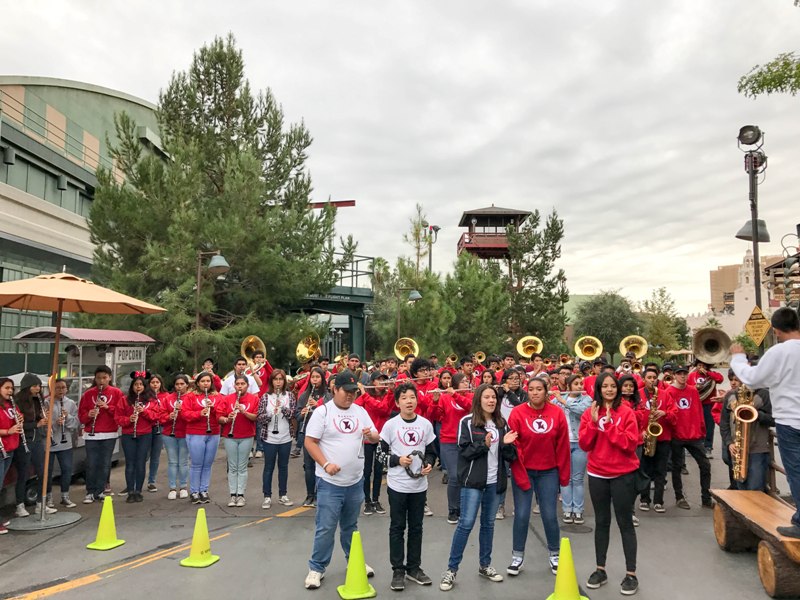 The walk ends in Downtown Disney where the announcer congratulated our team for finishing the walk!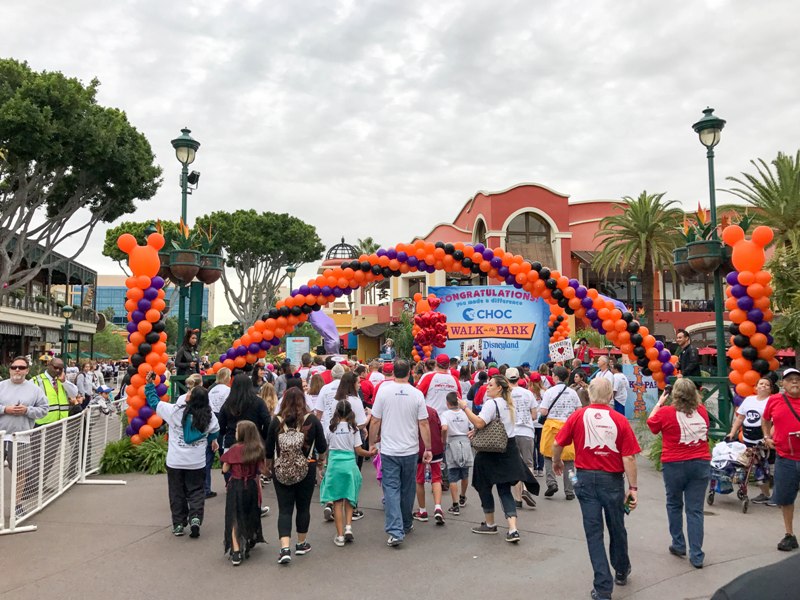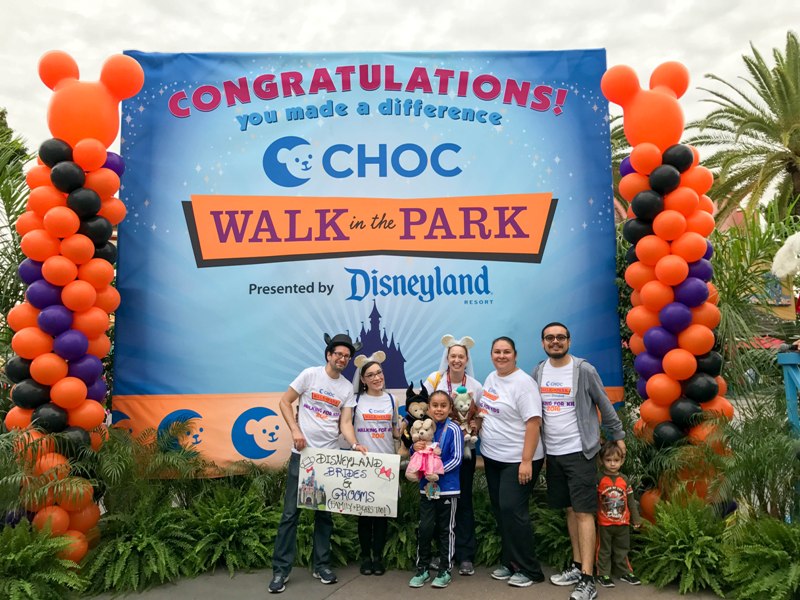 Post-walk, be sure to visit all the sponsor and exhibitor booths along the Downtown Disney corridor. Some exhibitors, like Sprouts, will hand out snacks and water.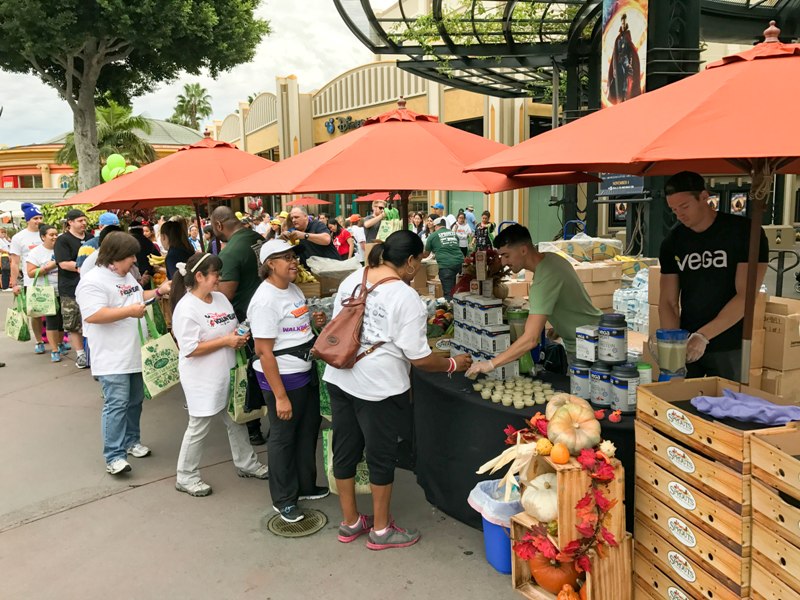 I'm so proud of the Disneyland Brides and Grooms community for coming together every year for this charity event. Be sure to keep an eye on the blog for the announcement for next year's CHOC Walk!