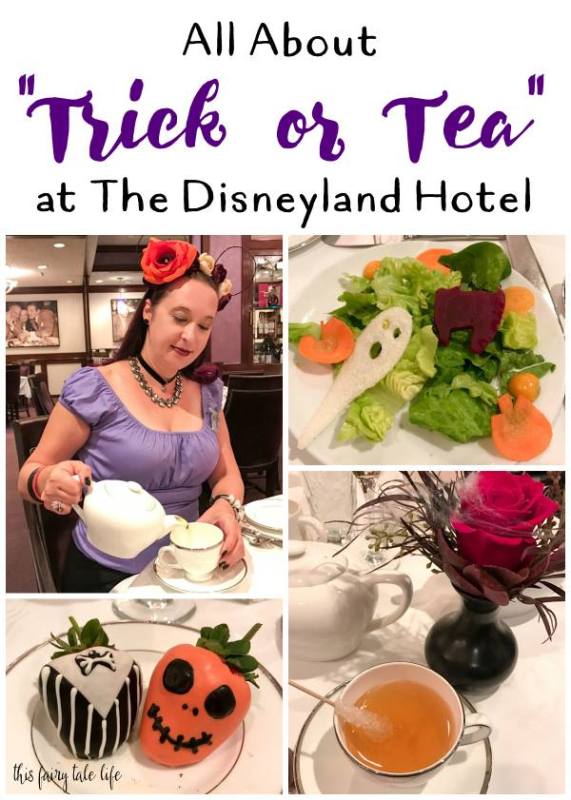 Have you attended the Classic Afternoon Tea at The Disneyland Hotel yet? This is a new offering at Steakhouse 55, and I went to my first tea earlier this year. You can read my very detailed review if you want to learn more about this fun experience!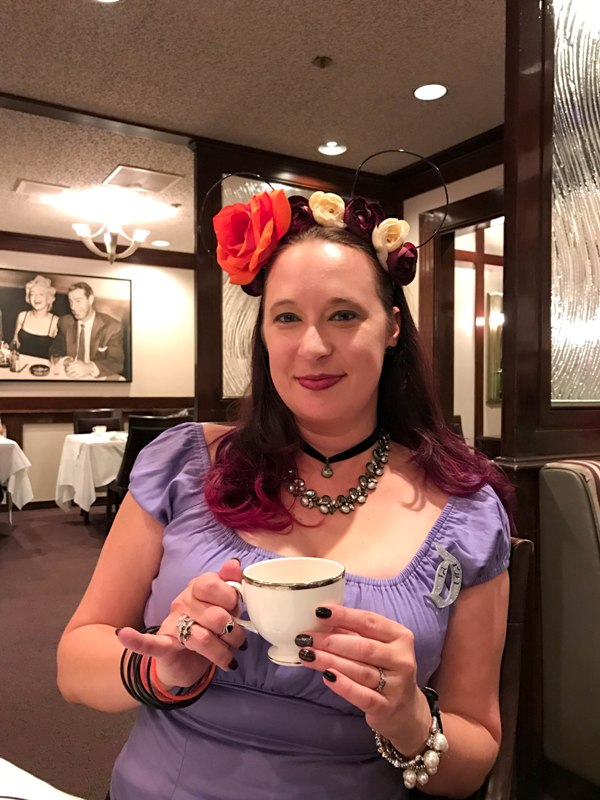 This past weekend I went back to Steakhouse 55 to check out their "Trick or Tea" experience! It's very similar to the regular Classic Afternoon Tea, but with some Halloween fun added! There were new seasonal teas on the menu, plus some variations on their food menu and some new treats (but no tricks, luckily)!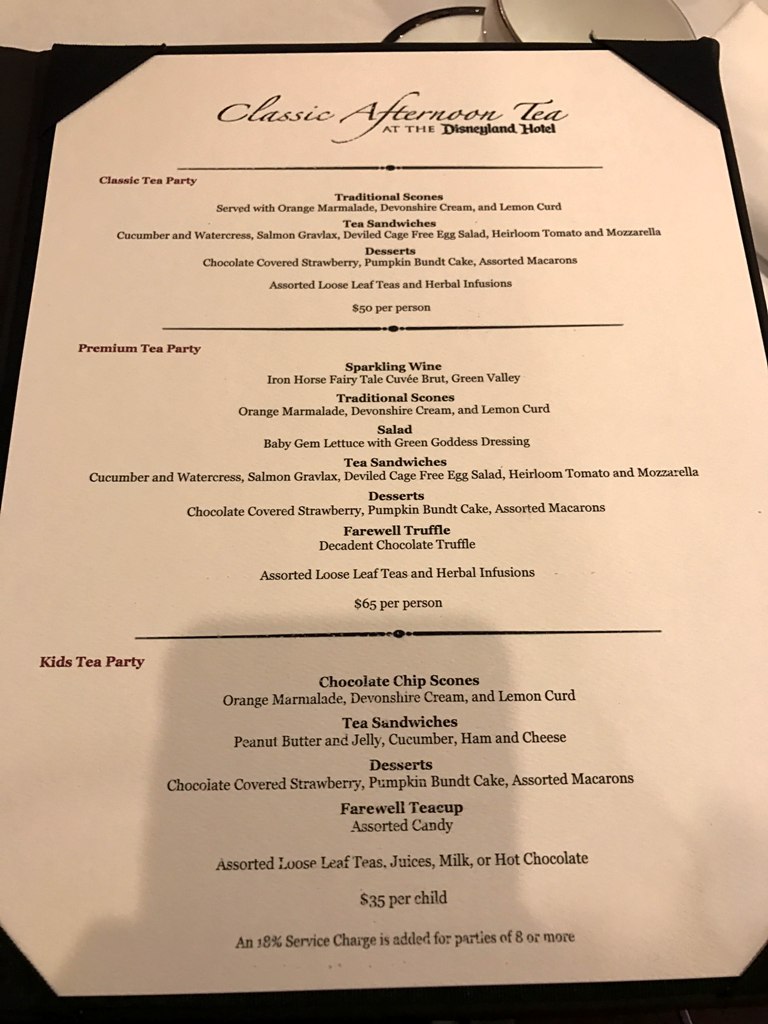 Getting a reservation for Trick or Tea proved to be very difficult, and after weeks of trying we ended up lucking into a reservation thanks to some pixie dust. The Trick or Tea is all sold out this year, but I'm hoping it will be back next year since it seems to be so popular!
Our tea reservation happened to coincide with the fall Pinup Parade in the Park, so we all dressed up extra fancy, including some festive Halloween DisneyBounds!
The new seasonal teas being offered were: Apple Pie, Plummy Earl Grey, and Rosy Fig. I tried all three and they were all excellent, but my favorite by far was the Apple Pie!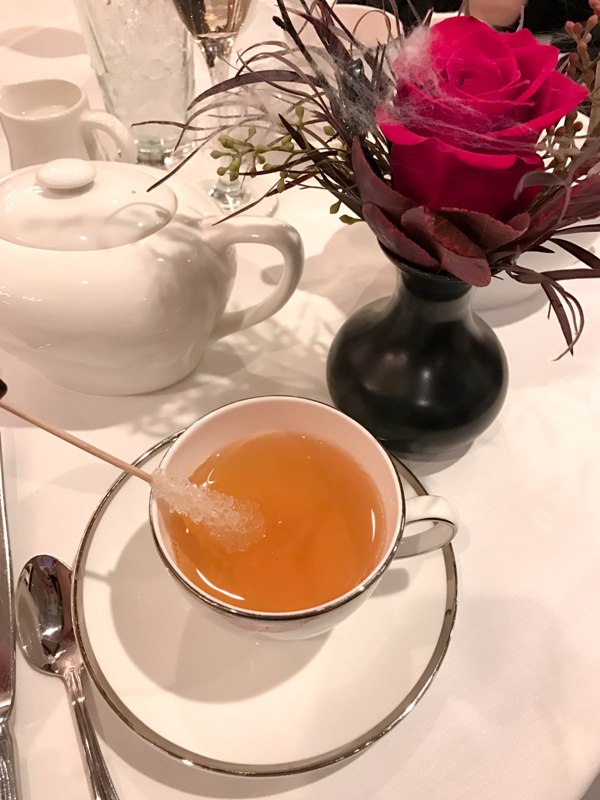 We all ordered the Premium Tea, which includes a glass of champagne, salad, scones, tea sandwiches, desserts, and truffles. Our salad was extra spooky!
The scone selection included a pecan maple scone which I loved, and it came with seasonal orange marmalade. I, however, can't get enough of the Devonshire Cream so I didn't try the marmalade! The reaction from our table was that it was very good.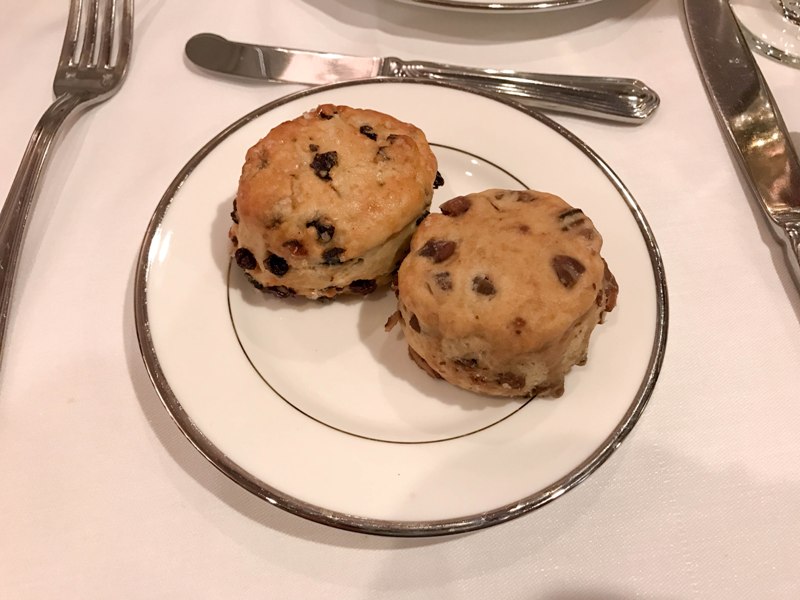 The tea sandwiches were the same as before, except the egg salad sandwich had a toothy grin!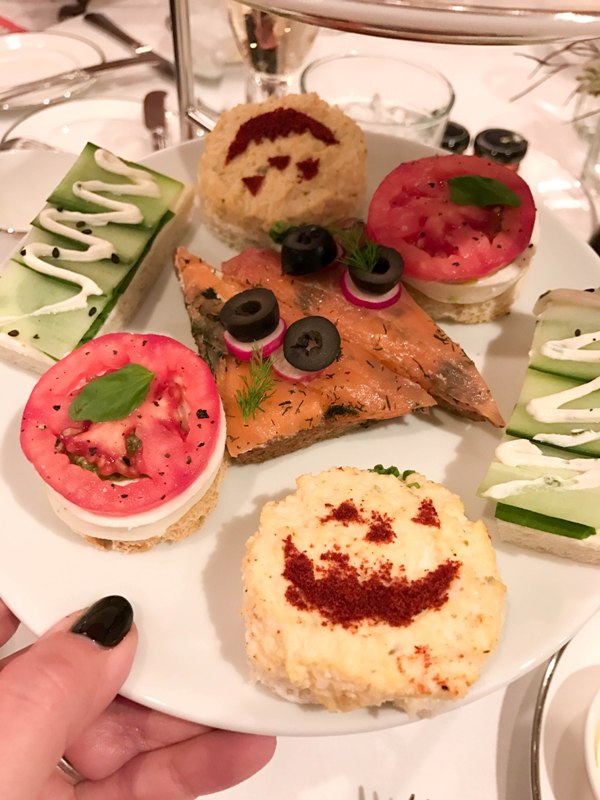 For Halloween, the desserts came with Nightmare Before Christmas inspired decorated strawberries, and pumpkin spice bundt cake which was amazing!! On our way out we were handed two chocolate truffles in a handy cellophane bag. We took them to go and ate them as a snack later in the day!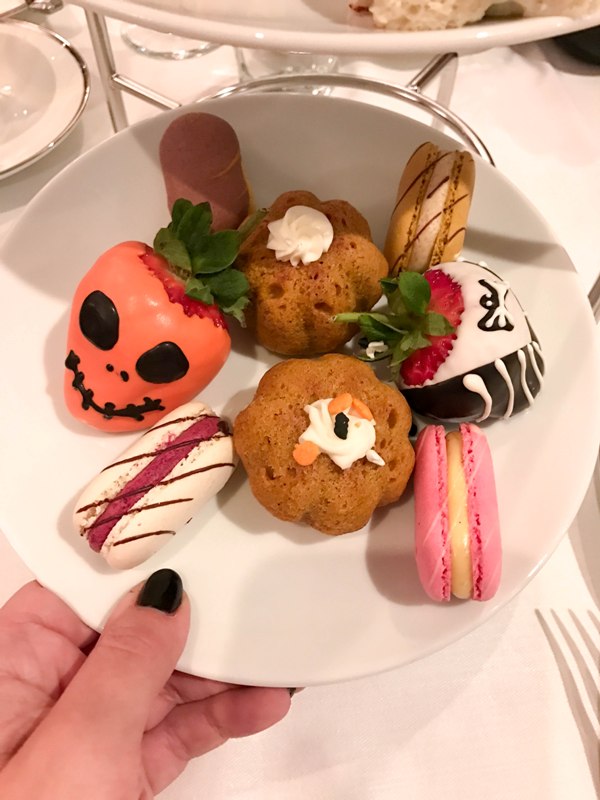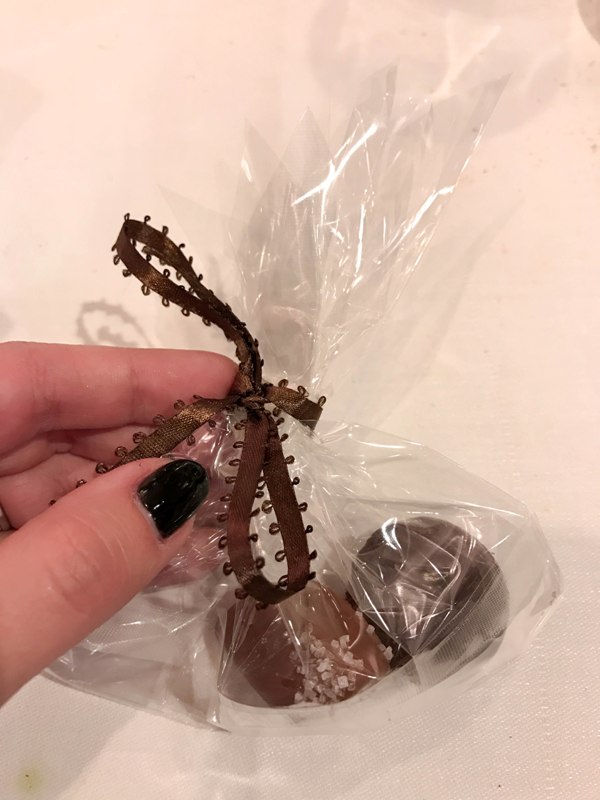 I had such a lovely time at the Trick or Tea Halloween afternoon tea at Steakhouse 55. I highly recommend it, if you're lucky enough to snag a reservation!