Earlier this year, The Disneyland Hotel started offering a classic afternoon tea at Steakhouse 55. There's no better excuse to have a Disneyland Bride meet up than a fancy tea party! Disneyland Bride Christi took the lead and organized this outing for all of us brides and bears (and Gelatoni!). And we had such a lovely time! This would be the perfect setting for a shower or a special luncheon with your bridal party – or any excuse you need for a girls' day out!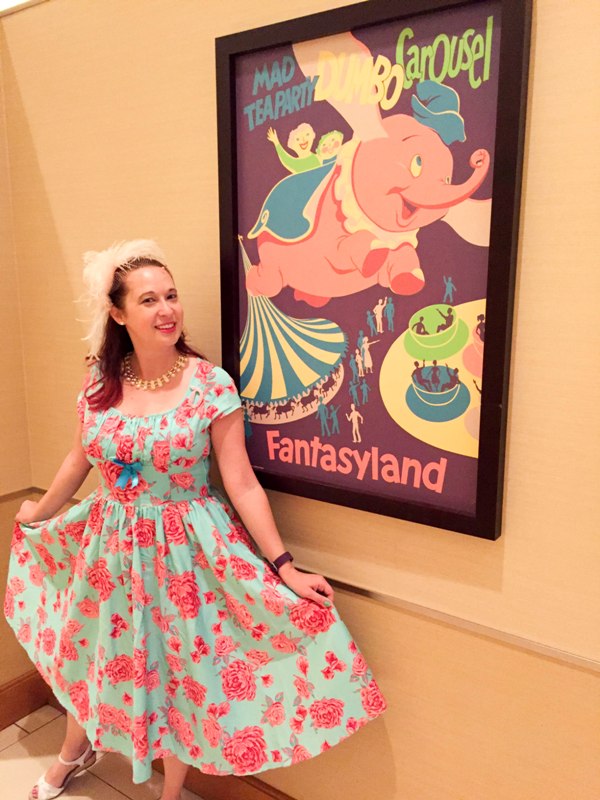 I took the opportunity to dress up a bit, since I was attending a proper tea party after all! I wore a dress from Pinup Girl Clothing and a vintage ostrich feather fascinator which I found at a vintage shop here in Burbank. It matched my dress perfectly! The necklace is from Vivi Jewelry.
A lot of ladies in our group also dressed up fancy, and some even put together some cute DisneyBound outfits! Even the bears wore their finest.
When we arrived to our table, our china was nicely set out, including a tea cup, of course!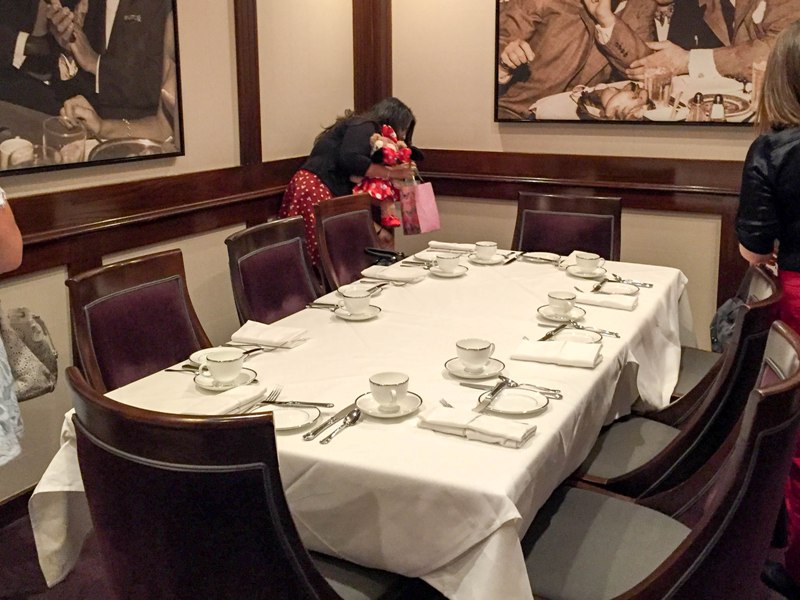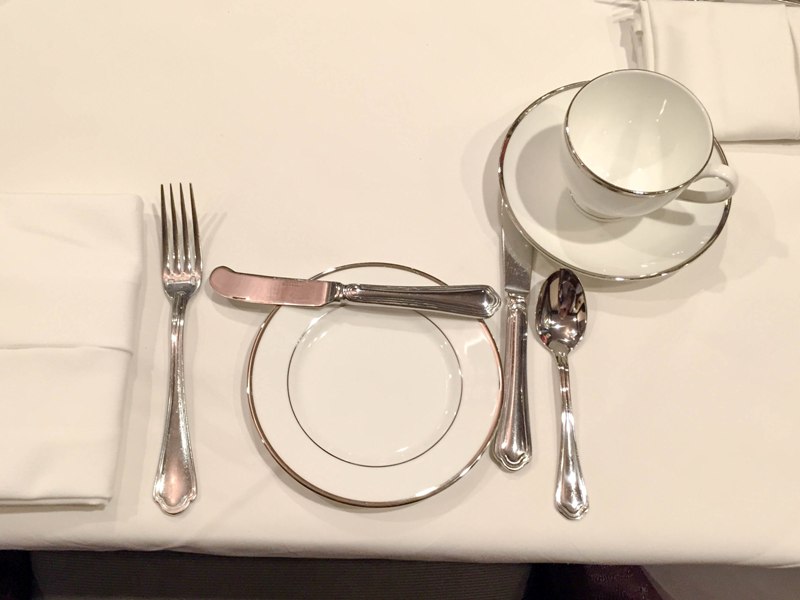 Christi asked her friend Rachel to design these cute little Alice tags for the favors she passed out to everyone. Aren't they cute? You can see more of Rachel's art on her blog.
Our server introduced herself and explained the menus. She said we could individually choose which tea package we wanted – Classic ($50) or Premium ($65). The Classic Tea Party includes traditional scones, tea sandwiches, desserts, and tea. The Premium includes all of the above, plus sparkling wine, salad, and truffles. There is also a Kid's Tea Party for younger guests.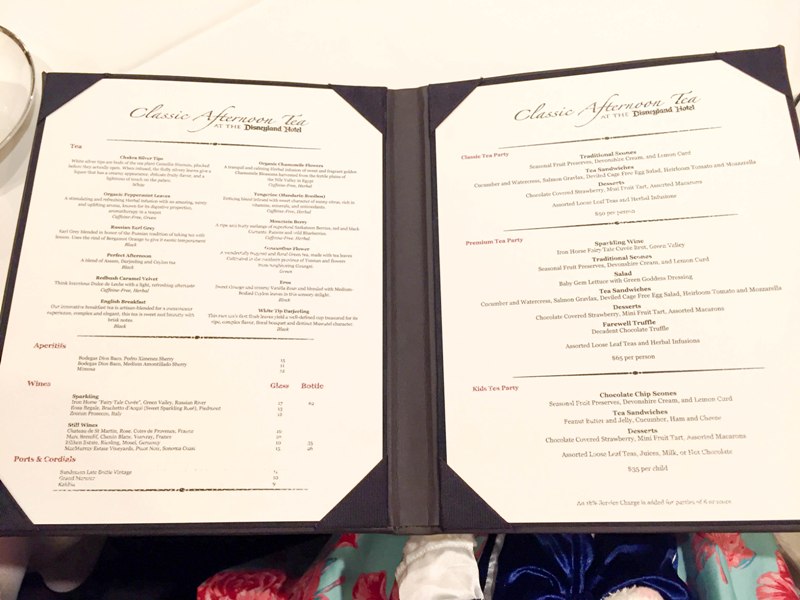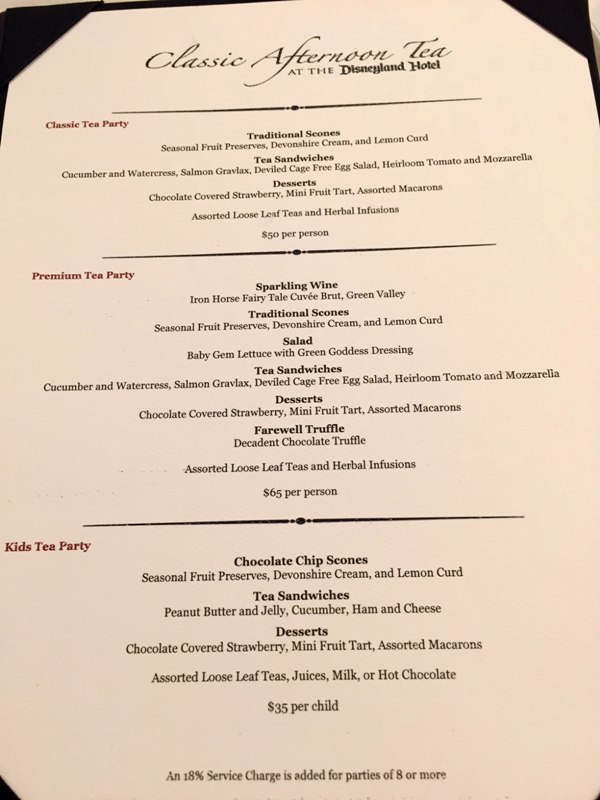 She went over the tea selections and explained we could each pick a tea to start with, and it will come in our own little tea pot that holds around 2.5 cups, so there was plenty of tea for our table of 8 to share! She then went around the table and took our tea orders. Before we knew it, our collection of tea pots arrived!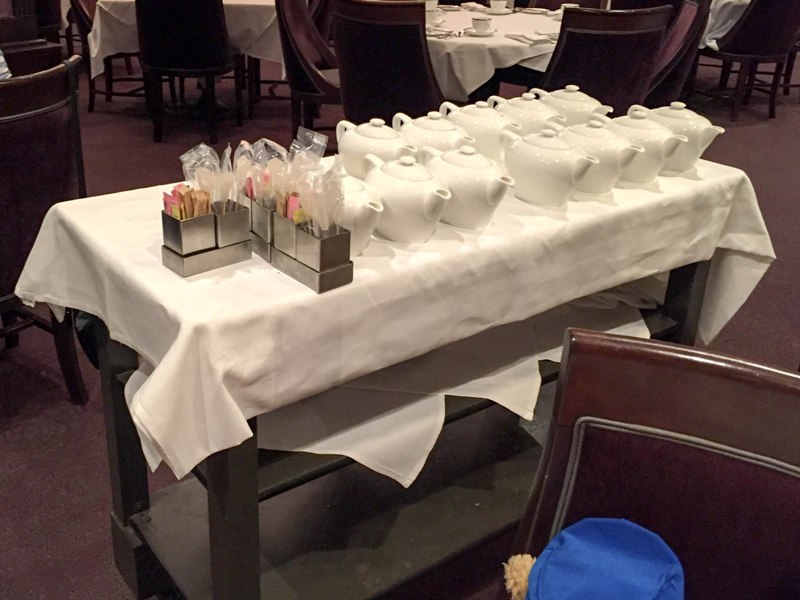 Our server poured our first cup for us, and we couldn't resist the photo op.
Milk, honey, sugar sticks, and sweeteners were also provided. In true Disney fashion, everything was served and displayed beautifully! You can see the honey and lemon in this picture.
After our tea was served, those of us who ordered the Premium Tea Party were brought our glass of sparkling wine (just one, no refills) and our salads. Once salads were cleared, the server brought out our three tier serving tray, displaying scones, tea sandwiches, and assorted desserts. One serving tray was shared between two people and while the servings looked small it ended up being plenty filling.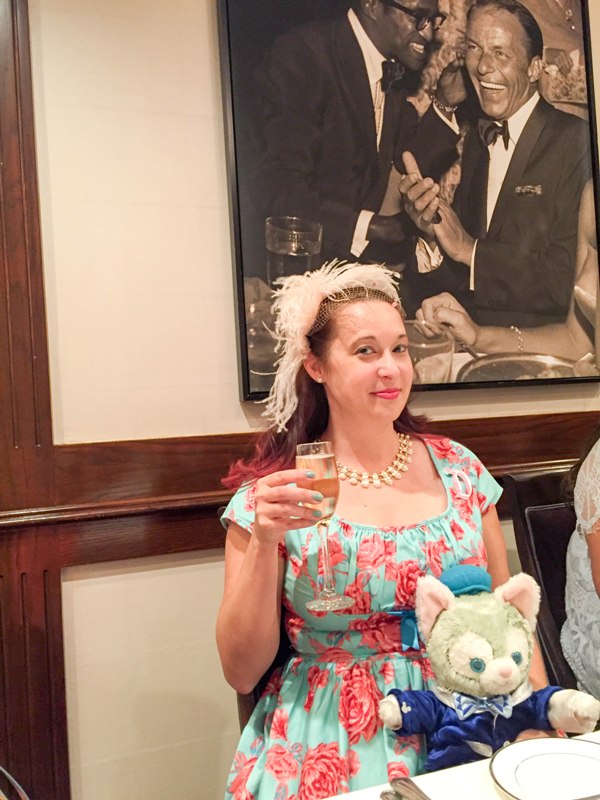 A look at my portion of the scones and sandwiches.
The dessert plate may vary (they even varied among our table) but generally will include chocolate covered strawberries, macaroons, and tiny fruit tarts. The picture below is the portion for two people – not just for me! Although I wish it was! Everything was good, but dessert was my favorite part.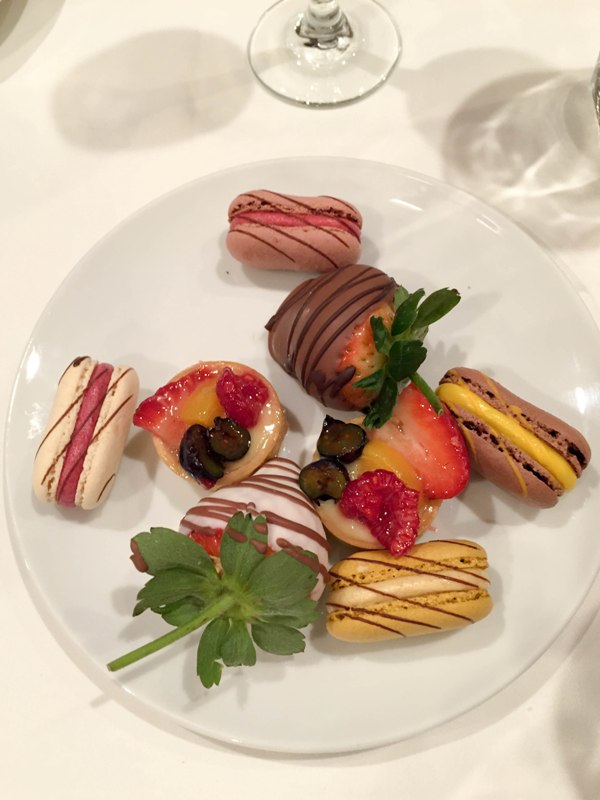 After dessert, a few in our party ordered a second round of tea. The peppermint tea over ice was a crowd favorite! Very refreshing. Our group probably spent about two hours at Steakhouse 55 and we didn't feel rushed at all. Our server was excellent at checking in on us and making sure we were happy with everything.
After everything was cleared away, the server brought the chocolate truffles to those of us with the Premium Tea Party package. I was surprised to find they are not Disney branded, but from a company called ChocXO. I saved my truffles for a nighttime snack and they were very good!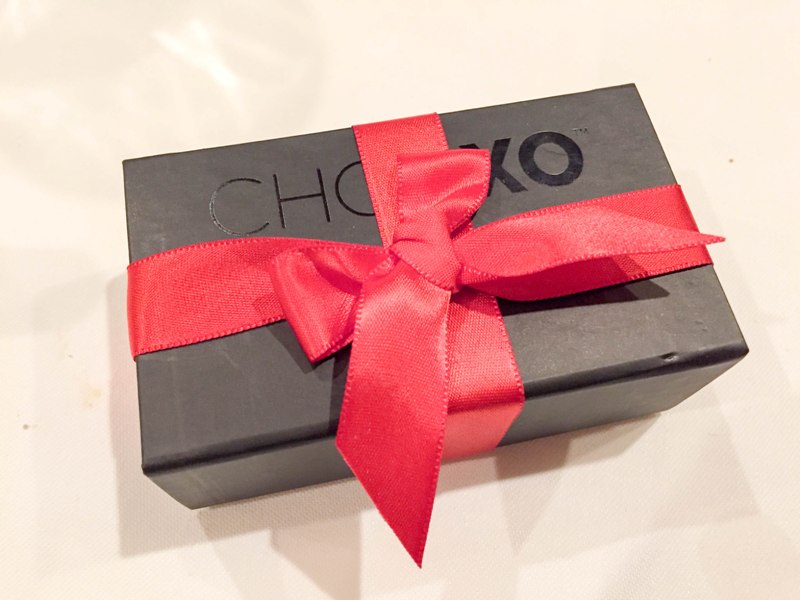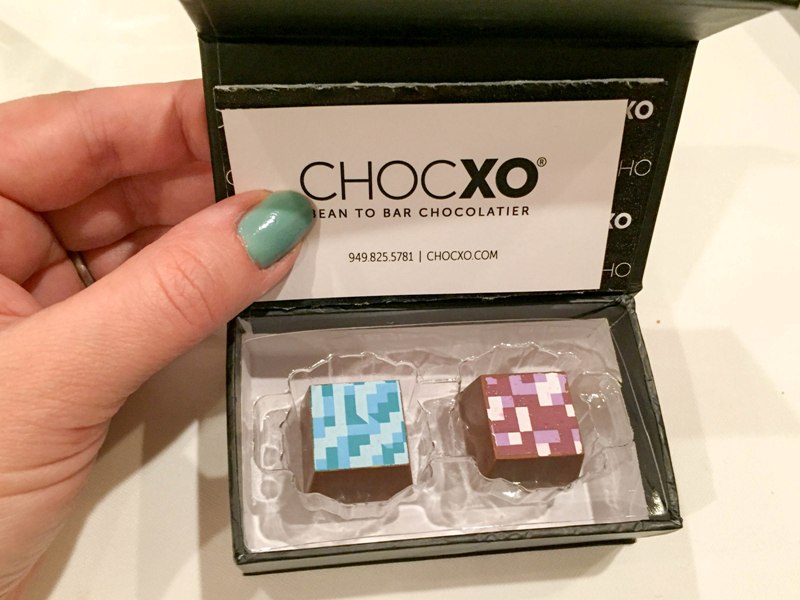 Overall, the Afternoon Tea at The Disneyland Hotel was a lot of fun and I highly recommend it, especially if you're looking for something fun to do with your bridesmaids or best pals. We actually saw a few couples while we were there, enjoying their Afternoon Tea together. It's a nice addition to the hotel!
The Disneyland Hotel Afternoon Tea is available between 12 Noon and 3pm, Friday through Sunday, with no current end date. Reservations are required via 714-781-DINE. Three hours of hotel self-parking or valet is included; be sure to bring your ticket with you to validate.
Classic Tea Party ($50)
Traditional Scones
Tea Sandwiches
Desserts
Teas and Herbal Infusions
Premium Tea Party ($65)
Sparkling Wine
Traditional Scones
Salad
Tea Sandwiches
Desserts
Farewell Truffle
Teas and Herbal Infusions
Kids Tea Party ($35)
Traditional Scones
Tea Sandwiches
Desserts
Herbal Infusions, Juices, Milk or Hot Chocolate
Please Note: Gluten-free and vegan options are available upon request.