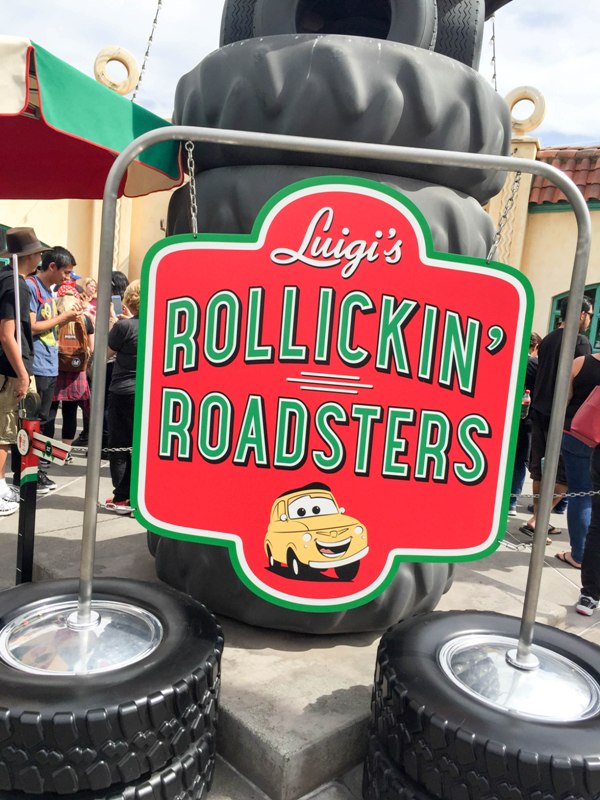 Cars Land at Disney California Adventure has a new attraction! Luigi's Rollickin' Roadsters opens to the public on March 7, but I got to ride it early during an Annual Passholder preview.
The attraction replaces Luigi's Flying Tires, which closed in February 2015. The new attraction is in the same spot but is completely different. Guests sit in colorful animated cars (Luigi's cousins visiting from Italy for the big race), and no physical work is required. All guests need to do is sit back and enjoy while the cars move around the "dance floor" (as the Cast Members call it). The cars twist, turn, and glide, and end up in a synchronized dance. It's simple and quite adorable.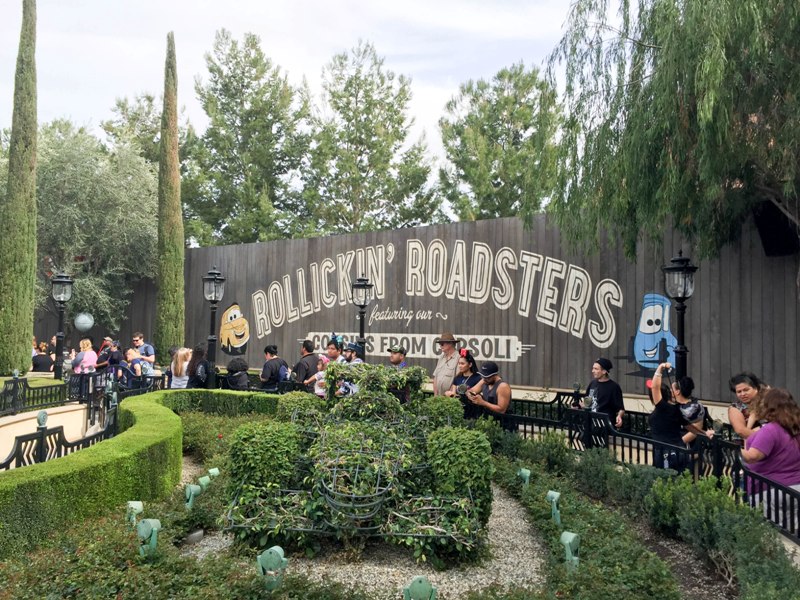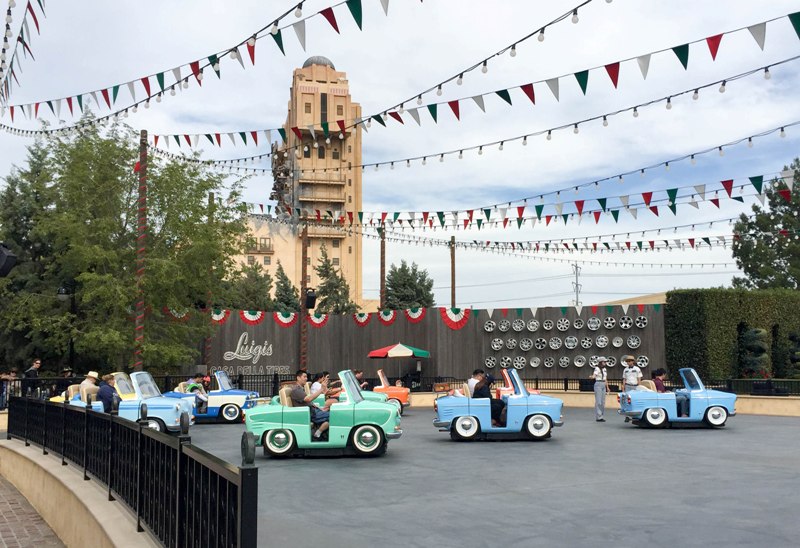 I admit that after I saw a small video of the attraction in action, I didn't quite "get it." Even after seeing it in person, I was skeptical of how much fun it would be. But while I was riding it, I found myself smiling and giggling. I will say the ride is much more fun than it looks! I think the proof is in the video below, which I took while waiting for my turn to board the attraction. You can see the delight on the guests faces!
There are 20 cars on the dance floor. Some fun facts about the cars:
– Each car has its own unique name and personality!
– You can tell the male cars from the female cars due to their "mustache" grills.
– There are 18 different "paths" the cars run on, which means your ride experience will likely be different every time you go on it.
– Sometimes the cars form a circle with one car in the middle of the dance floor – you can't predict which car it will be! (You can sort of see it happening in the video above with the light blue car.)
– This is the first Disney attraction in the United States with a trackless system. (How does it work? I'm guessing Disney magic!)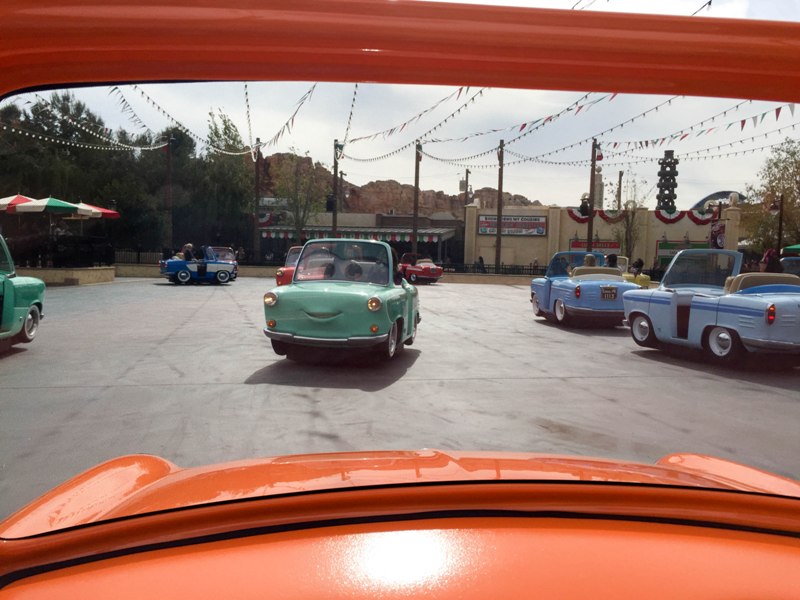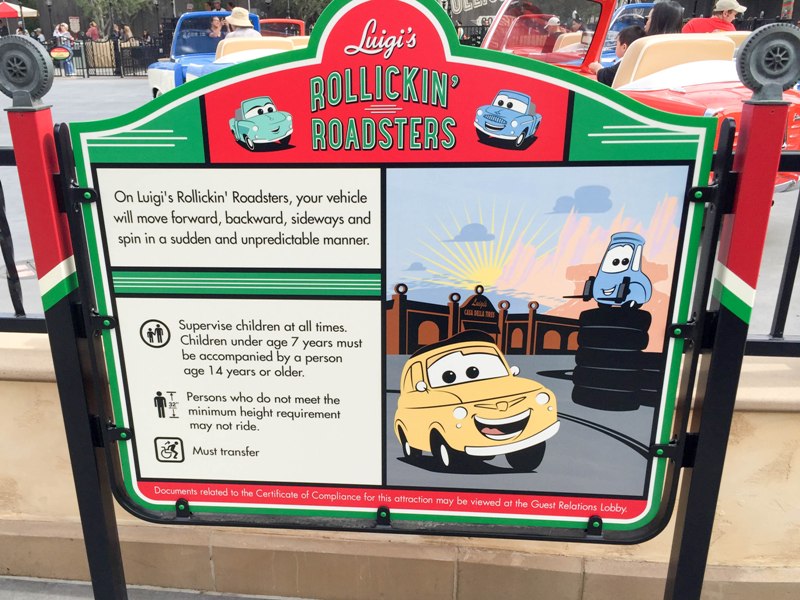 Much like Mater's Junkyard Jamboree, there are different songs the cars dance along to, five in total. And while the cars move around very similar to Mater's, I found Luigi's Rollickin' Roadsters to be much smoother – more like gliding verses sharp and sudden movements. In comparison, I like Luigi's a whole lot better and plan on riding it again and again!
Luigi's Rollickin' Roadsters does have a height restriction of 32″ and guests must transfer from wheelchairs or scooters. It opens to the public on Monday, March 7, 2016!