Zooptopia, Walt Disney Animation Studio's 55th animated feature film, could not have come at a better time. The last couple of months it seems like America has gone completely topsy-turvy, right? (I have some other descriptive words for the mess happening right now, but I'm going to sit on my fingers since I don't like to get political on my blog and this is hardly the place to start up THAT discussion.) But I think we can all agree we were ready for a feel-good, happy family-friendly escape, and Zootopia provides it.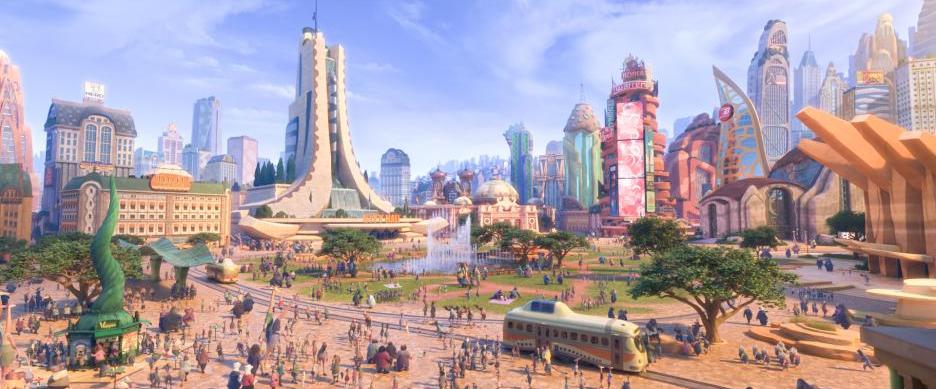 From Disney:
The modern mammal metropolis of Zootopia is a city like no other. Comprised of habitat neighborhoods like ritzy Sahara Square and frigid Tundratown, it's a melting pot where animals from every environment live together — a place where no matter what you are, from the biggest elephant to the smallest shrew, you can be anything. But when rookie Officer Judy Hopps (voice of Ginnifer Goodwin) arrives, she discovers that being the first bunny on a police force of big, tough animals isn't so easy. Determined to prove herself, she jumps at the opportunity to crack a case, even if it means partnering with a fast-talking, scam-artist fox, Nick Wilde (voice of Jason Bateman), to solve the mystery.
There are so many reasons why I really loved Zootopia. First of all, while I love my princess movies, it was refreshing to see a Disney animated film that is NOT centered around a romance. While Judy and Nick share a wild adventure together and become buddies, there is no hint of a romance and I think it's important for young children to see that men and women can be just friends and it's totally normal. (Perhaps I'm a little biased on this point since one of my most treasured friendships is with a man I've known since we were kids, and I've spent what feels like my entire adult life trying to explain to everybody why that's not weird.)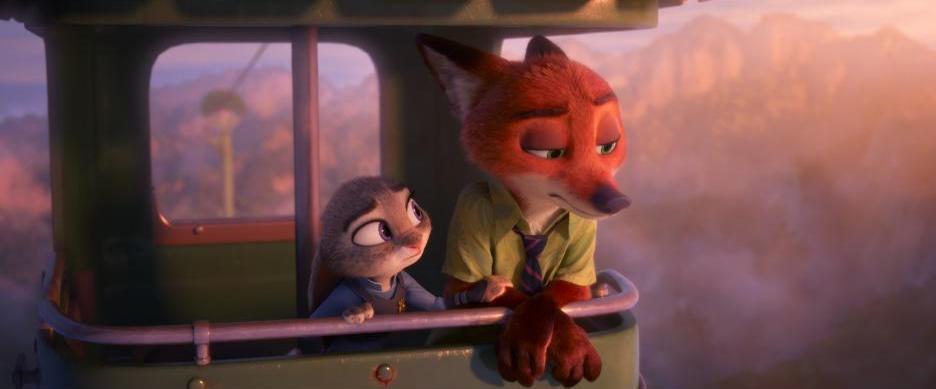 Next is the underlying message that is laid on pretty thick at the beginning – you can be anything you want to be. Little Judy Hopps dreams of being the first bunny officer, something the other animal kids tease her about, and something her parents strongly try to dissuade. But Judy works hard and attains this goal – only to find out that beating the stereotypes within her own department is not going to be easy. She gets down, but she's determine to prove everyone wrong and perseveres.
Most importantly, the movie includes a strong message of inclusion and tolerance. I don't want to give away the entire plot of the film but let's just say there's a point in the movie where some animals become wary of other animals simply because they are a different species. Considering how long this movie has been in production, the timing could not be more appropriate as parts of our country seem to still be battling race relations and other such ridiculousness. The movie shows how inappropriate and unnecessary these fears are, and how important it is to show love and acceptance of everyone.
From a technical standpoint, this movie is BEAUTIFUL. I saw a 3-D showing and the 3-D was done very well – meaning there were many points where I totally forgot I was wearing giant glasses. The computer animation is the best I've seen, which I feel like I say for every new Disney animated movie. But it's especially noticeable with animal fur. There's a scene where a wolf's fur is moving around in the wind and it's incredibly realistic.
Voice talent is on point, as always. Ginnifer Goodwin provides the sweet but tough voice of Judy Hopps, and Jason Bateman is perfection as the clever and sarcastic Nick Wilde. Other voice highlights for me include Jenny Slate as Assistant Mayor Bellweather, musical artist Shakira as musical artist Gazelle, and Bonnie Hunt and Don Lake – fantastic improv actors – who voiced Judy's parents.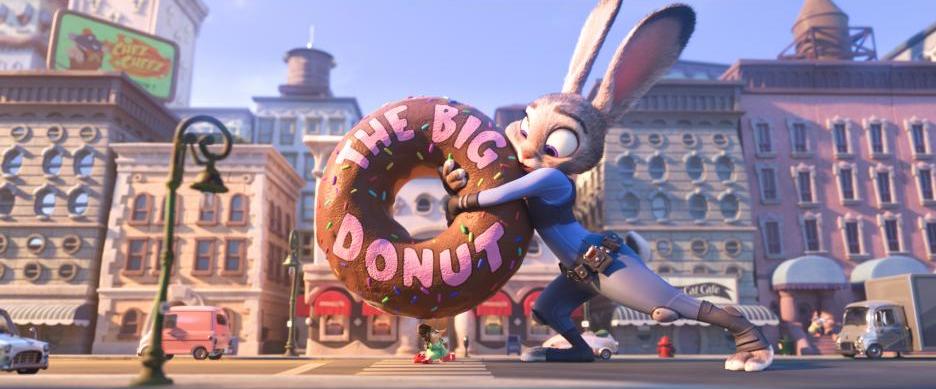 Bottom line – Zootopia is another major win for Disney. I think kids and adults alike will love it, but adults will appreciate the message more. Definitely check it out while it's still in theaters.
RELATED: Zootopia Printable Coloring Pages and Activities
All images copyright Disney.