This post is sponsored by Grocery Outlet, but the content and opinions expressed here are my own. Products and prices featured in this post might not be available at all store locations. Please check your neighborhood store for more info.
I don't know about you but I am in full holiday detox mode. So many cookies, so much eggnog … it all leads to the inevitable cleanse/diet/reboot in January. I'm trying to make better meal decisions lately, which led me to research smoothie bowls. I've seen them all over Pinterest and I know they were all the rage a couple years ago (I always seem to be late to the trends). A smoothie bowl is a great option for breakfast if you love smoothies but need a little something extra. A smoothie is more like a snack for me – delicious, but not enough to keep me powering through until lunch. The best thing about smoothie bowls is you can completely customize it to suit your tastebuds and diet. They are easy to adapt for paleo, or vegan, or gluten free. You literally can top your smoothie bowl with whatever you like!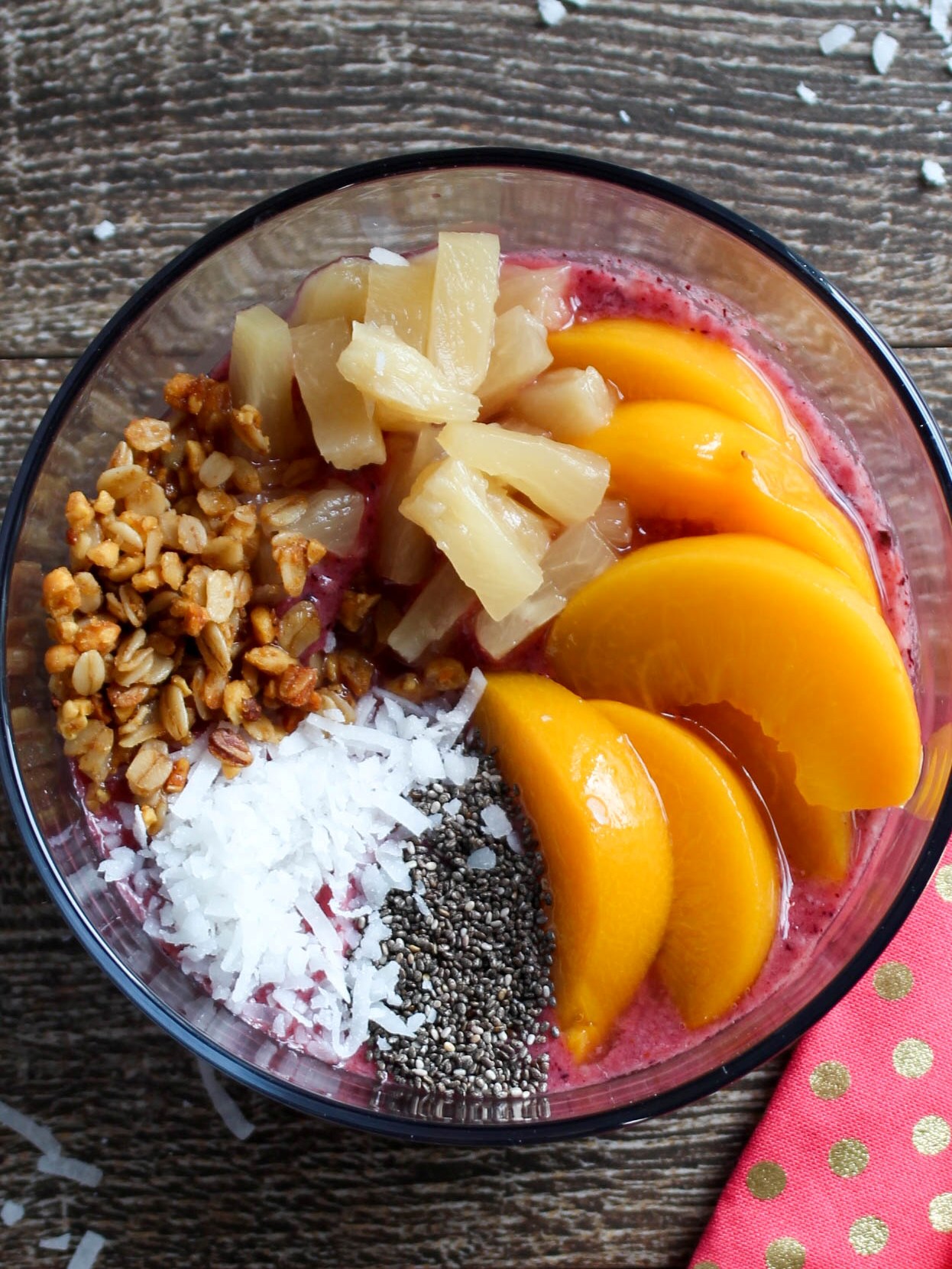 For this recipe I partnered with Grocery Outlet, a grocery chain which has recently expanded its locations in Southern California. In fact, we are getting one here in Burbank! I had never heard of the chain before the signs went up in Burbank last month, so I was excited to work with them and get to know their products.
Grocery Outlet offers healthy and affordable groceries by purchasing overstock and closeouts from manufacturers and passing the savings onto customers. I especially love their NOSH section – which stands for Natural, Organic, Specialty, and Health. I purchased nearly everything for my smoothie bowl from this section.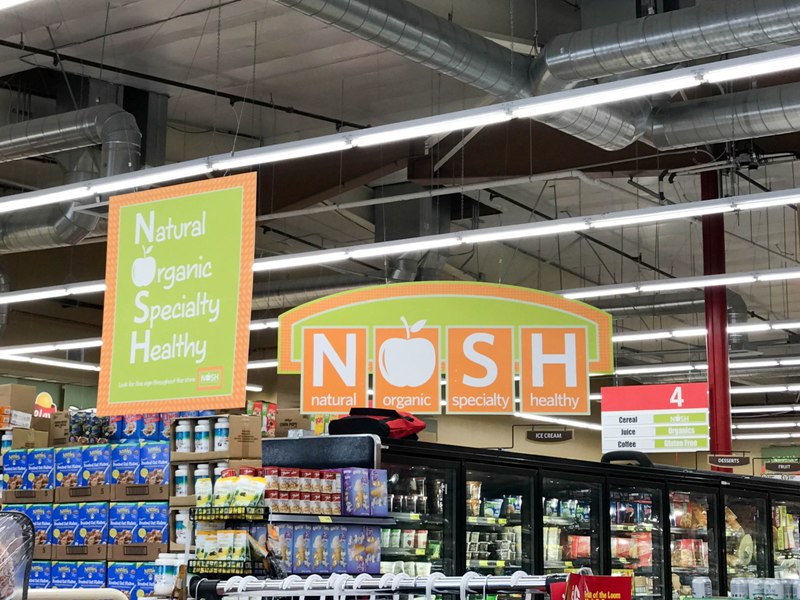 If you want to learn more about Grocery Outlet AND get a coupon for new customers, sign up for their WOW alerts by entering your email and selecting a neighborhood store. You will then receive a $3 coupon in a welcome email.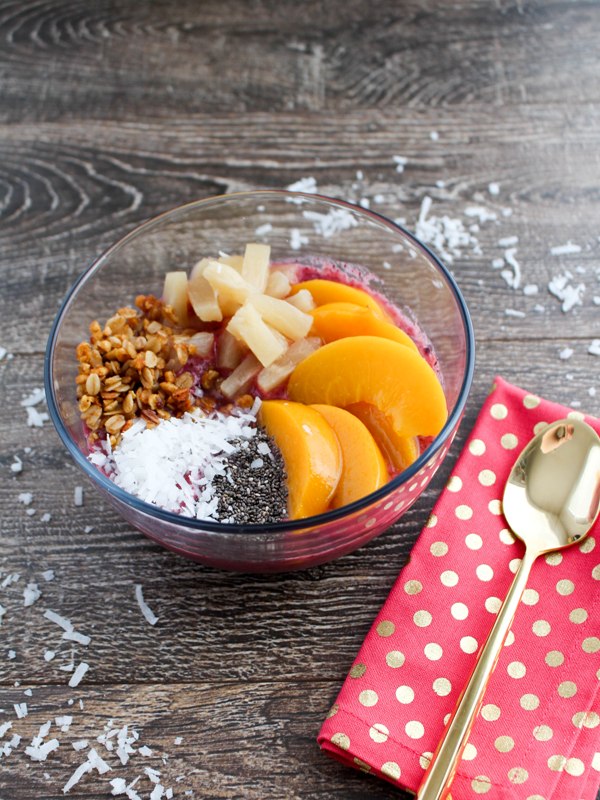 Easy Healthy Smoothie Bowl Recipe
Using the ingredients I found at Grocery Outlet, I couldn't believe how easy and quick it was to make this delicious smoothie bowl.
Ingredients:
Frozen smoothie pack
Coconut milk (or milk of your choice)
Peach slices
Pineapple chunks
Chia seeds
Coconut shavings
Granola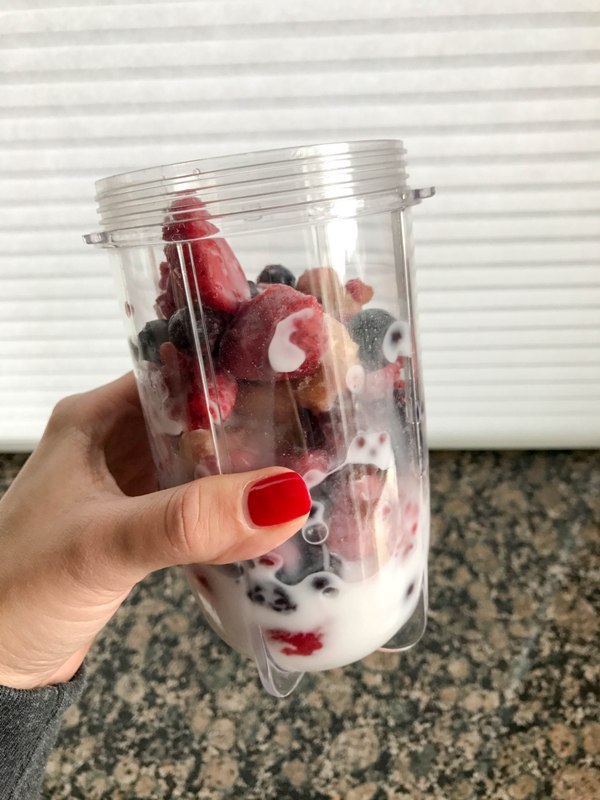 Steps:
1. Empty the frozen smoothie pack into a blender with 1/2 cup coconut milk (or milk of your choice). My frozen smoothie pack was mixed berries – strawberries, blueberries, raspberries – as well as bananas! Blend well and transfer into a bowl.
2. Arrange your favorite toppings on top of the smoothie.
3. (Optional) Use a spoon to mix all the ingredients together.
Enjoy!