This post contains affiliate links.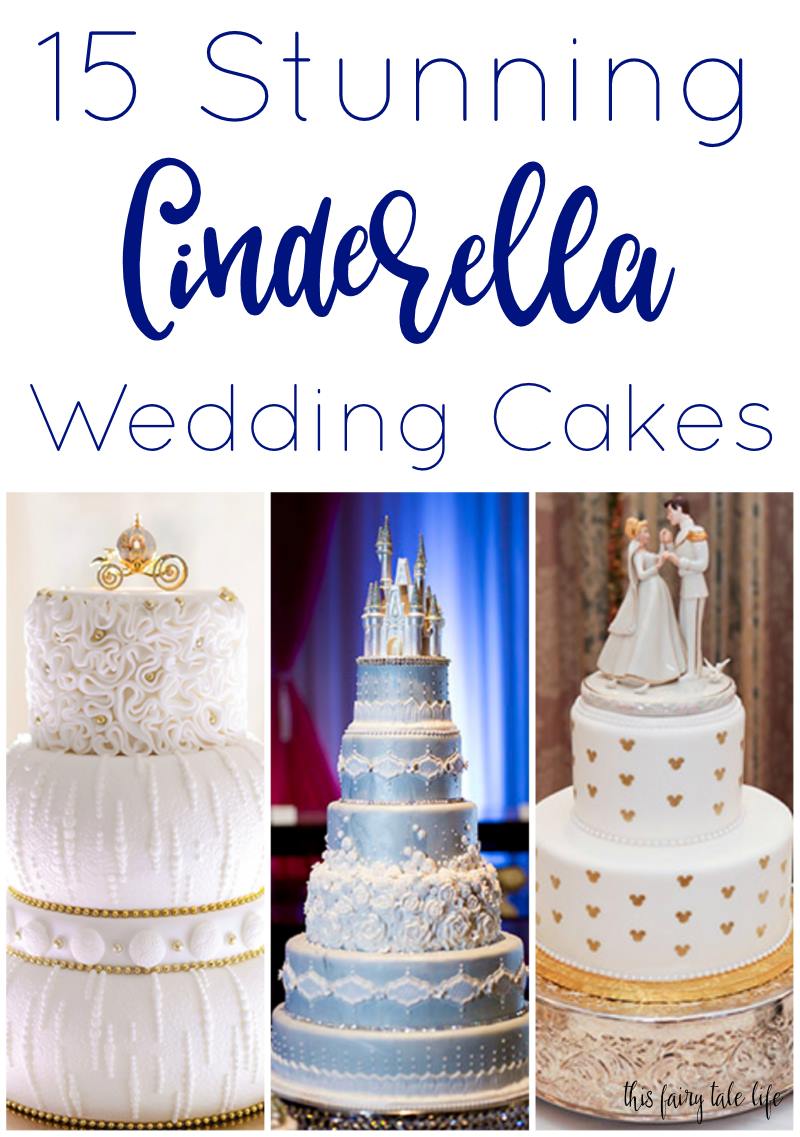 So this is love, mmm mmmm, so this is what makes life devine ….
The love story of Cinderella and Prince Charming is a popular theme for Disney weddings, so I thought it would be fun to feature a round-up of gorgeous Cinderella wedding cakes! There are so many ways to interpret the Cinderella theme and I love seeing what couples and the Disney bakers create together. It can be as simple as a Lenox Cinderella cake topper, or an elaborate piped design, or a light show projected right on your cake! You can't go wrong with any of these designs, or let them inspire you to come up with your own perfect Cinderella wedding cake!
One of the most popular designs is this "And they lived happily ever after" cake, complete with beautiful white chocolate castle cake topper.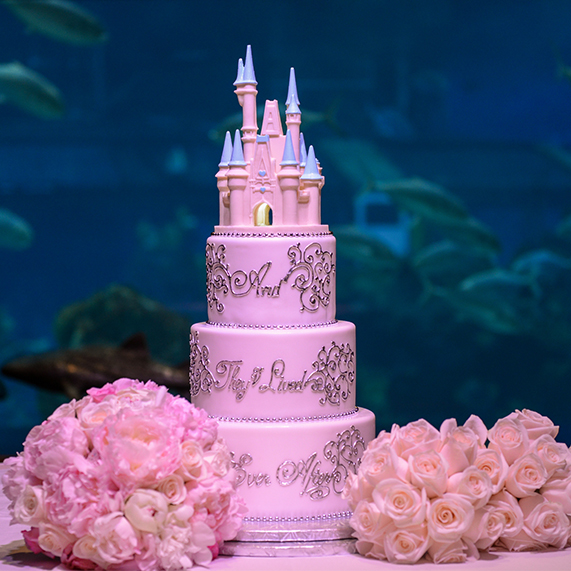 Another popular Disney wedding cake design are these Mickey stamps all over the cake. Pair gold Mickeys with a Cinderella cake topper and it's pure perfection.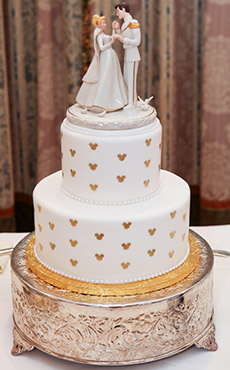 Or combine these two popular designs! I love the sparkly Cinderella carriage cake topper.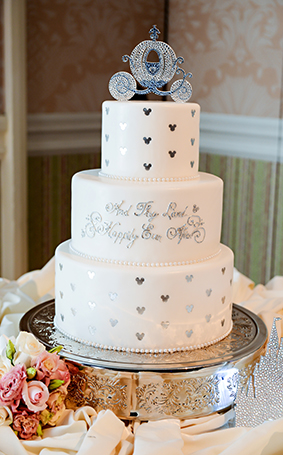 This elaborate blue and white cake evokes the blue of Cinderella's iconic ballgown.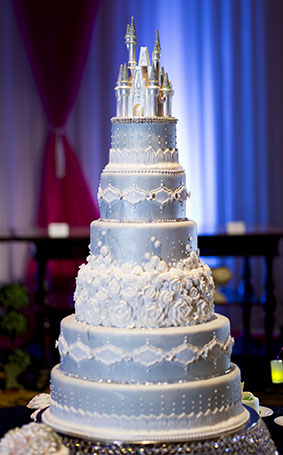 It doesn't get much more regal than this six tier gold and blue cake!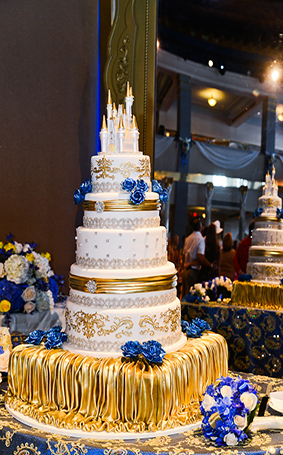 The sweet birds on this cake remind me of Cinderella's animal friends helping to make her dress.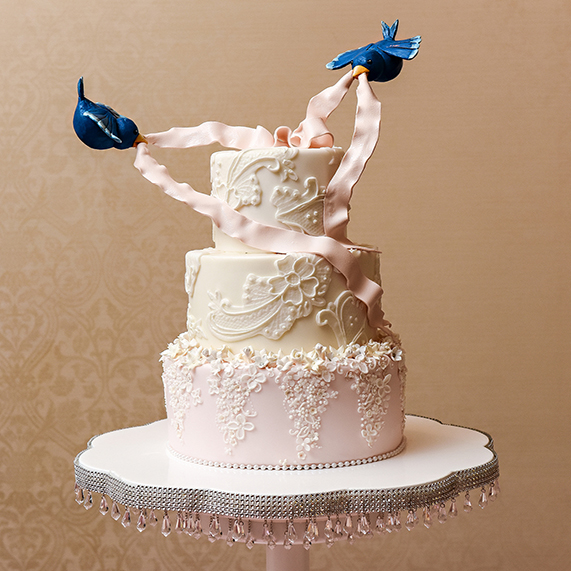 This gorgeous cake features a beautiful gold Cinderella carriage on top.
Another beautiful variant of the "And they lived happily ever after" design.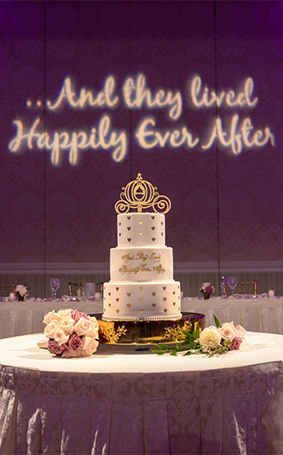 This minimalist cake is perfect with just a little bit of greenery and the beautiful Cinderella topper.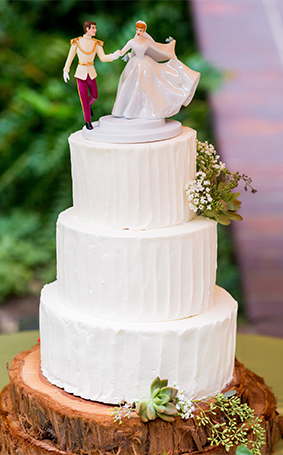 I have seen the famous "cake mapping" technology in person and it's really stunning! Pictures don't really do it justice so be sure to watch a video of how this amazing cake will look for your guests.
This impressive cake design shows Cinderella and Prince Charming dancing underneath the bottom tier!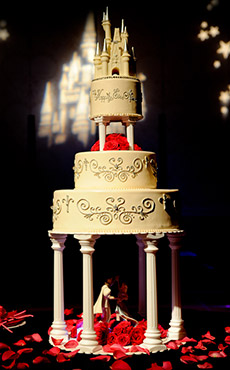 This all-white cake design is perfect for Christmas.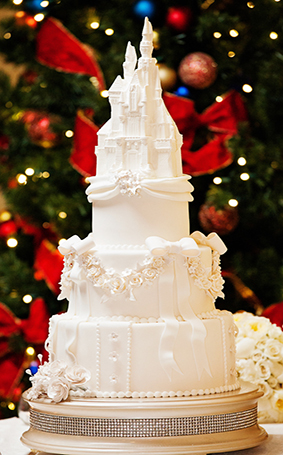 Another lovely blue and white cake that would be perfect for an Escape wedding!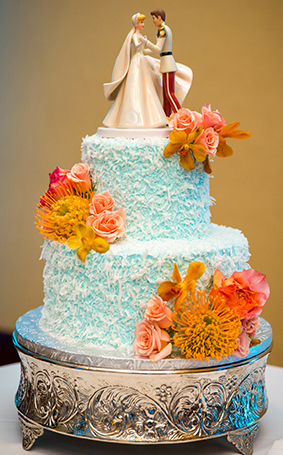 This stunning cake is my favorite of the bunch! I love the transformation scene at the top and the pumpkin at the bottom.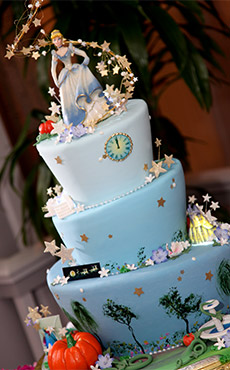 It can't be a Cinderella round up without the famous glass slipper! This sparkly cake topper is perfection.
All images from Disney Weddings Inspiration Gallery
Shop Disney Wedding products:
(Advertisement)