It's tea time … again!
I love Disneyland and tea parties and can't pass up a good themed meal, so I happily joined my friends for the A Very Merry Holiday Tea Party at Steakhouse 55 at The Disneyland Hotel. You may have seen my previous posts about the Classic Afternoon Tea or the Trick or Tea Halloween tea, so perhaps you are not surprised Steakhouse 55 is offering a Christmas-themed tea party. Much like the Halloween tea, this holiday incarnation is very similar to the Classic Afternoon Tea (you can read my very detailed review here).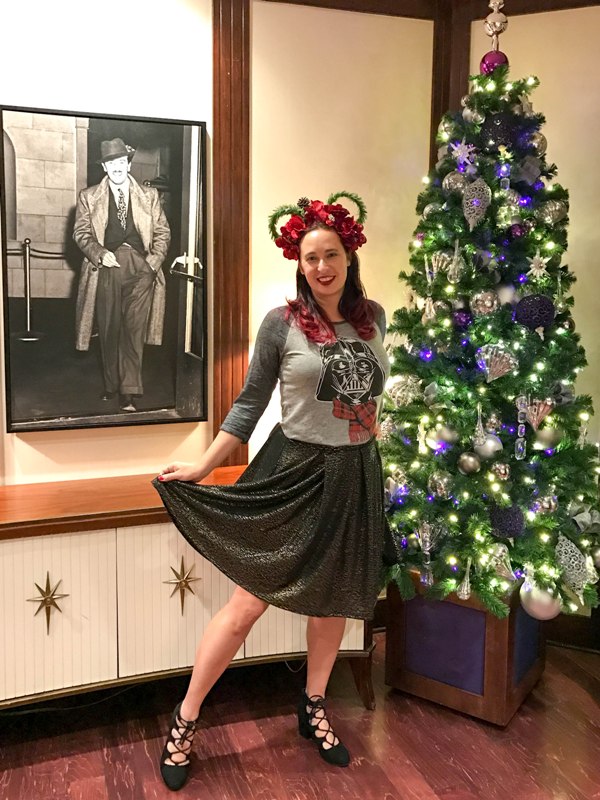 You don't have to dress up for the tea parties, but I think it's fun to dress to the theme! It was an excuse to wear my newest DIY Mickey ears (tutorial coming soon).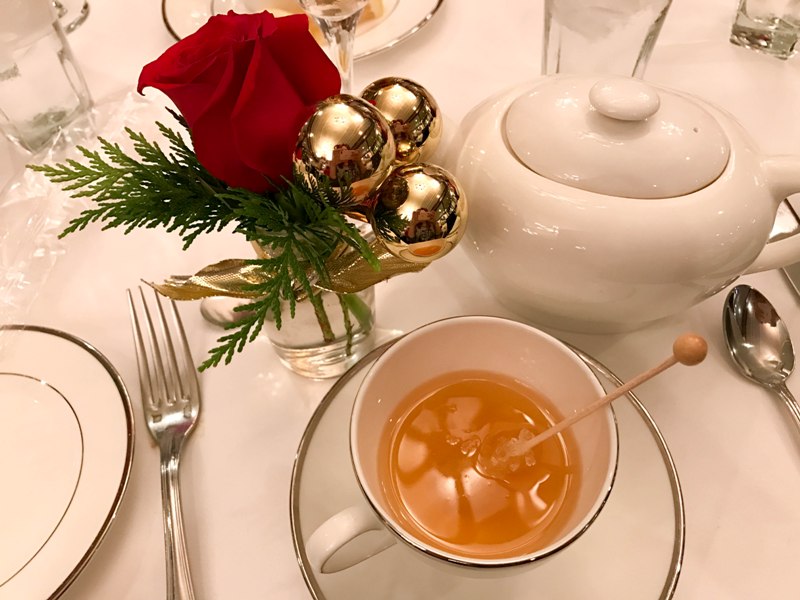 The menu was similar to past offerings, but there were two seasonal teas: Mulled Spice and Organic Pear Tree. Both were very light in flavor, and for my next round I ended up going with a classic favorite – Tangerine!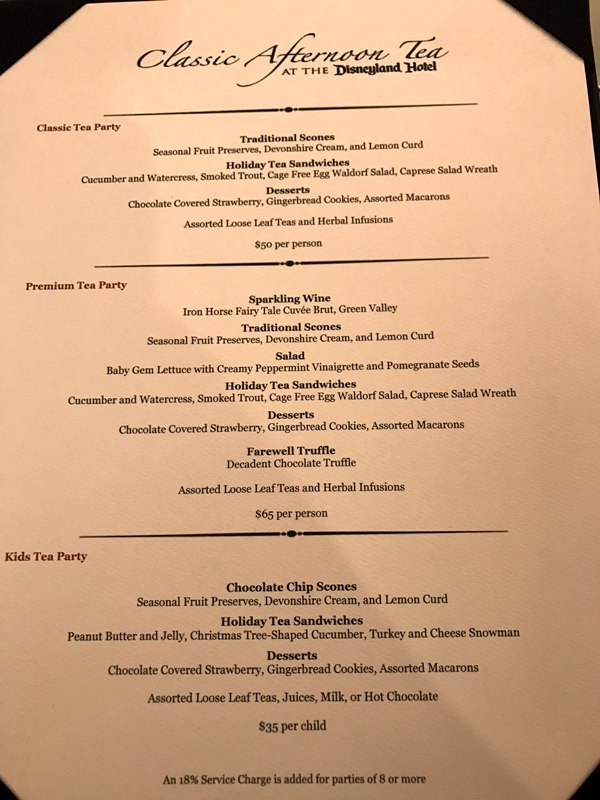 We all ordered the Premium Tea, which includes a glass of champagne, salad, scones, tea sandwiches, desserts, and truffles.
Holiday Tea Menu:
White Chocolate Cranberry Scone
Smoked Trout Sandwich
Christmas Tree-Shaped Cucumber Sandwich
Cage-Free Egg Waldorf Salad Sandwich
Wreath-Shaped Caprese Salad Sandwich
Christmas Light and Santa Decorated Strawberries
Gingerbread Cookies
Choice of Peppermint, Organic Pear Green or Mulled Spice Teas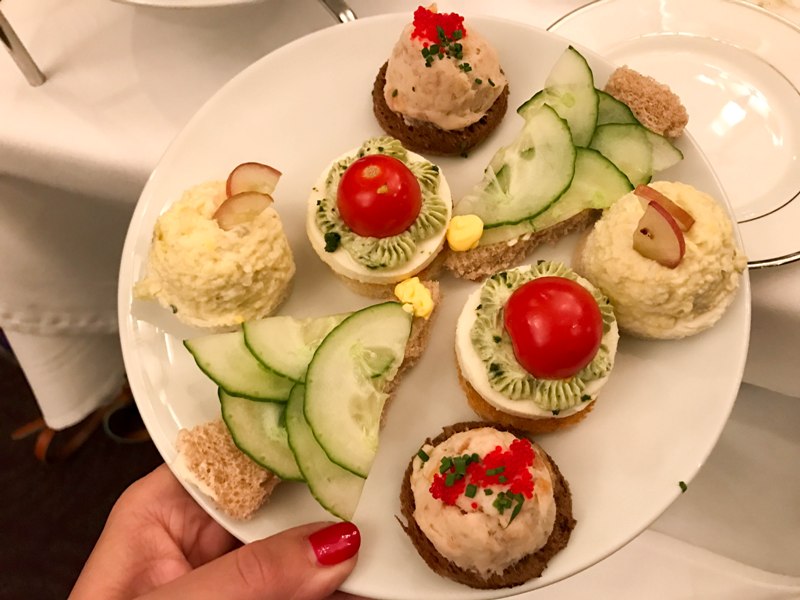 I think I enjoyed A Very Merry Holiday Tea more than the Halloween Trick or Tea, but that could be because Christmas is my favorite holiday! This year the A Very Merry Holiday Tea was offered December 2-31, 2016, on Friday, Saturday, and Sunday afternoons. Reservations may be hard to come by for the rest of this year, but you can try your luck in case there are cancellations! And I'm hoping the Afternoon Tea will continue to be offered for years to come.