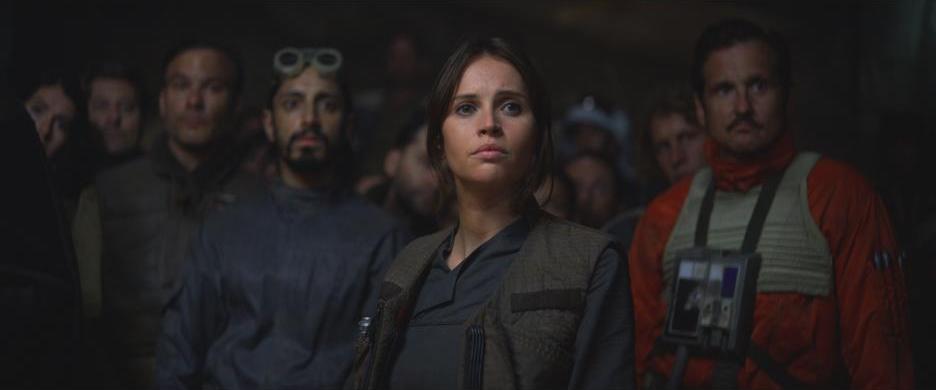 Hi, my name is Mindy and I'm addicted to Star Wars. When Disney announced it had plans to create a Star Wars movie every calendar year, I was skeptical. Can they really produce so many films in that time frame and still keep the Star Wars franchise epic? I was very nervous about Rogue One: A Star Wars Story, but now that I've seen it, I can confidently say that Disney has got this on lock. (Duh.)
The main thing I kept thinking about Rogue One before I saw it was, well … we know how it ends. If you've seen Star Wars: A New Hope, you know the Rebel Alliance obtained the plans for the Death Star and eventually destroyed it in the final scene of the movie. This isn't a secret, even to the most casual of Star Wars fans. So … how do you captivate an audience when the audience already knows how the movie ends? The answer: You pull out all the Star Wars fan favorites and tug at our nostalgia heart strings.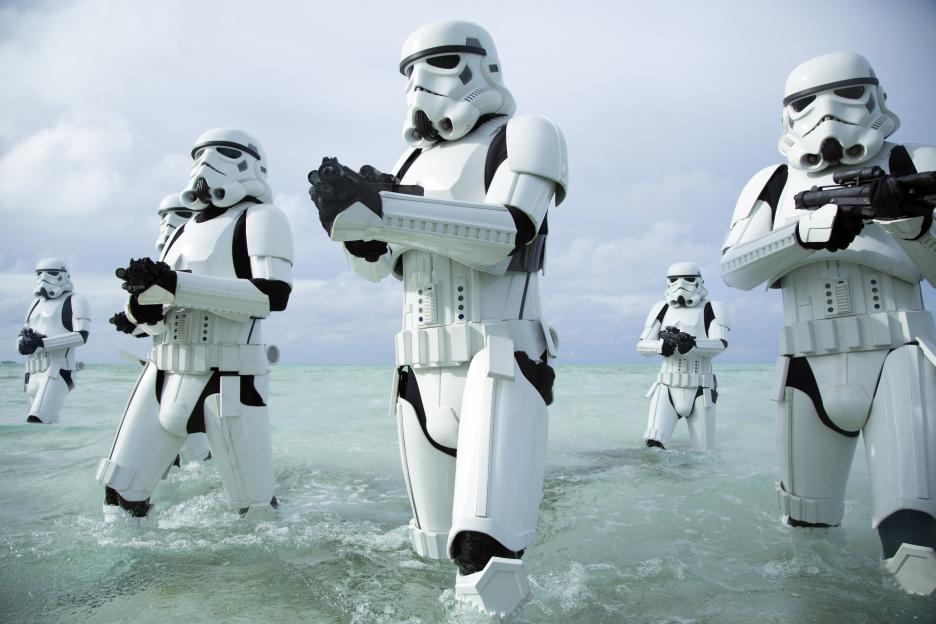 Here is the official movie description from Disney:
From Lucasfilm comes the first of the Star Wars standalone films, "Rogue One: A Star Wars Story," an all-new epic adventure. In a time of conflict, a group of unlikely heroes band together on a mission to steal the plans to the Death Star, the Empire's ultimate weapon of destruction. This key event in the Star Wars timeline brings together ordinary people who choose to do extraordinary things, and in doing so, become part of something greater than themselves.
Watch the trailer:
While Rogue One doesn't stand up to the storytelling of the original trilogy and won't generate the level of speculation and fan theories that we got from The Force Awakens, for Star Wars fans, the film is very satisfying. It scratches the itch between Episodes. The Star Wars Universe, to me, is like comfort food. I'm okay if it's a little different each time but I expect certain things … Interesting planet landscapes, space battles, X-wings and TIE Fighters, witty dialogue, handsome pilots and bad-ass ladies, controlling stuff with the Force, lightsabers, PEW PEW PEW! Rogue One has all these things, and I left the theater content, anxious to discuss plot and character details with my friends and super pumped for the next Star Wars installment. MORE STAR WARS, ALL THE TIME, PLEASE.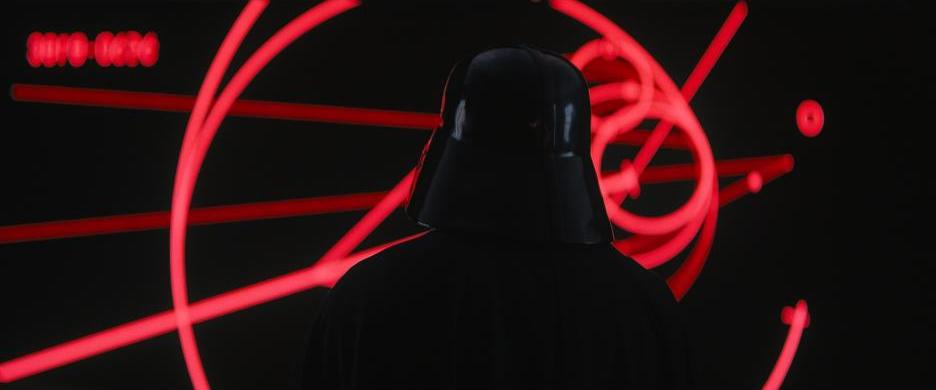 There are lots of surprises in this movie. Lots of nods to the original trilogy, some nods to the prequels, some familiar faces and voices … I do not want to spoil anything for you but pay close attention and you'll be rewarded.
One of the best parts about Rogue One is the incredibly diverse cast. Felicity Jones does a stellar and convincing job as our hero Jyn Erso. Diego Luna plays Cassian Andor, who helps Jyn plan and execute the theft of the plans. Alan Tudyk voices the droid K-2SO, whose sole purpose in the film seems to be to provide some comic relief to an otherwise very dark story.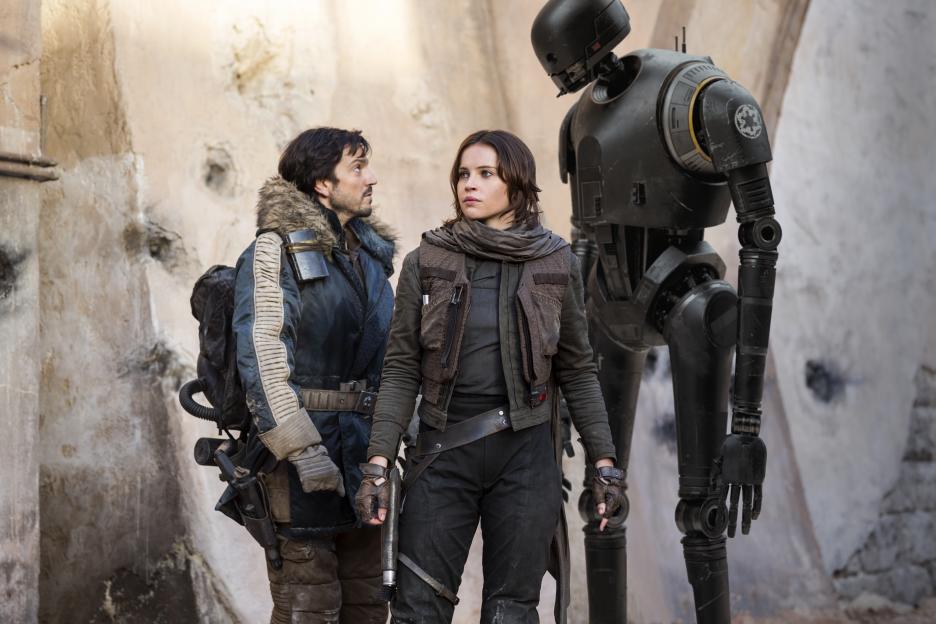 I think casual Star Wars fans and movie goers will greatly enjoy the film. Anyone who goes in expecting a "The Force Awakens"-level story will likely be disappointed. Still, Rogue One is a fun edition to the Star Wars canon and I plan on seeing it a couple more times in the theater to catch all the little details I missed on the first viewing.
"Rogue One: A Star Wars Story" is directed by Gareth Edwards and stars Felicity Jones, Diego Luna, Ben Mendelsohn, Donnie Yen, Mads Mikkelsen, Alan Tudyk, Riz Ahmed, with Jiang Wen and Forest Whitaker. Kathleen Kennedy, Allison Shearmur and Simon Emanuel are producing, with John Knoll and Jason McGatlin serving as executive producers. The story is by John Knoll and Gary Whitta, and the screenplay is by Chris Weitz and Tony Gilroy.
"Rogue One: A Star Wars Story" is rated PG-13 and arrives in theaters everywhere on December 16th In RealD 3D and IMAX 3D! For more information, visit the official website for "Rogue One: A Star Wars Story", like on Facebook; follow on Twitter; and follow on Instagram.