Picture this … it's a warm summer day in Anaheim, CA. You rope dropped Disneyland Park at 8am so you've been wake since 6am. It's now lunchtime and you're dreaming of taking a little break from the heat of the sun and the crush of the crowds with a nice chilled glass of wine or beer.

Except you're at Disneyland, where it's not as easy as walking up to a beer cart and making a purchase.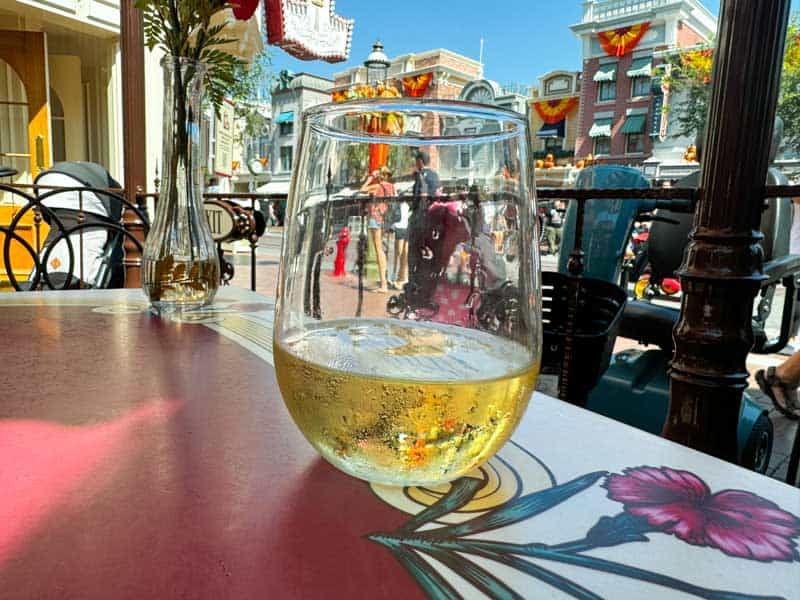 Yes, it is possible to get alcohol at Disneyland (without being a member of the exclusive Club 33)!
Keep reading for the ultimate guide to alcoholic drinks at Disneyland in California.
Locations that Serve Alcohol at Disneyland
So why is it so difficult to get alcohol at Disneyland? When Disneyland opened in 1955, Walt Disney wanted to create a new kind of theme park that both kids and adults could enjoy together. He didn't want it to be like a park where there were only rides for kids, or like a carnival where adults walked around with beers in their hands. Because of this vision, Disney decided Disneyland would not sell alcohol. The only location alcohol would be available was at a private dining area for dignitaries and VIPs (which would later become Club 33).
Up until 2001, the only places at Disneyland Resort where a guest could get alcohol was at Club 33 or one of the Disneyland Resort hotel bars. Then Disney California Adventure and Downtown Disney District opened, which offered many more options for guests looking to have a drink.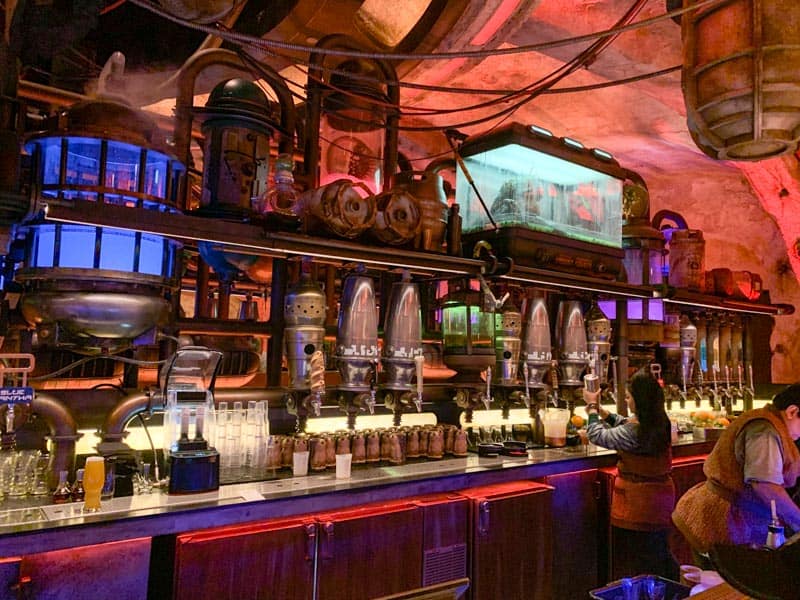 But Disneyland Park itself was still a dry park, except for Club 33. That changed in 2019, when Oga's Cantina opened with Star Wars: Galaxy's Edge. The location became the only dining area inside of Disneyland where regular guests could get an alcoholic beverage. In 2021 alcohol expanded to Blue Bayou. Then three more locations were added to the list in 2023: Cafe Orleans, Carnation Cafe, and River Belle Terrace.
Now there are more options than ever for an alcoholic drink at Disneyland Park, although there are still some limitations. Guests cannot take their drinks outside of the dining location, and there is a two drink maximum per guest. All locations only serve select pre-mixed cocktails and a small selection of beer and wine. Which means the only location a guest could go for a custom mixed cocktail would be … you guessed it … Club 33.
Still, the addition of alcohol to these select restaurants is a welcome change for a lot of guests, who enjoy a glass of beer or wine with their meal. (It's me, I'm the guest.)
Here's a list of the Disneyland Park dining locations with alcohol and my quick review:
All drink offerings are subject to change.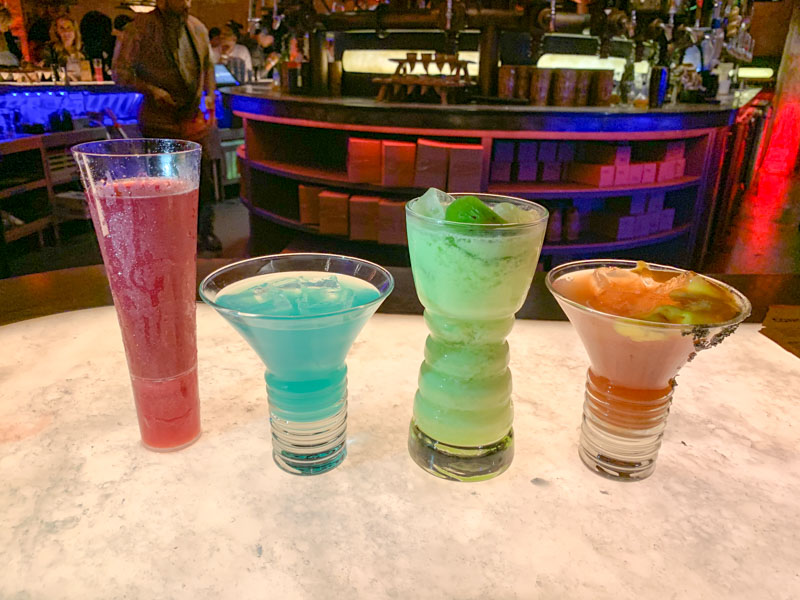 Oga's Cantina
Guests to Star Wars: Galaxy's Edge may notice the thumping base coming through the walls as you walk towards the Millennium Falcon. That's Oga's Cantina, the Star Wars themed bar that serves a variety of pre-mixed cocktails, beer, wine, and light snacks. My favorite is the Outer Rim, a fruity margarita with a black salt rim. However, it's well known the Jedi Mind Trick is the strongest of the cocktails, if that's important to you.
Blue Bayou
Perhaps the most popular sit down restaurant inside Disneyland, Blue Bayou took it up a notch when they added alcohol to their menu a couple years ago. Guests can order the signature cocktail, a Hurricane made with Bacardi Reserva Ocho Rum, Myers Original Dark Rum, and a mix of tropical juices, or a selection of white wines, red wines, sparkling wines, and draft beer.
One unique aspect of Blue Bayou is their general wine tasting selection, and the option to order a 3 ounce or 5 ounce pour. This means guests could potentially do a nice little pairing with their three-course meal.
My review: I tried the Hurricane and a glass of Chardonnay back when Blue Bayou added alcohol to the menu in 2021, and I wasn't impressed with either.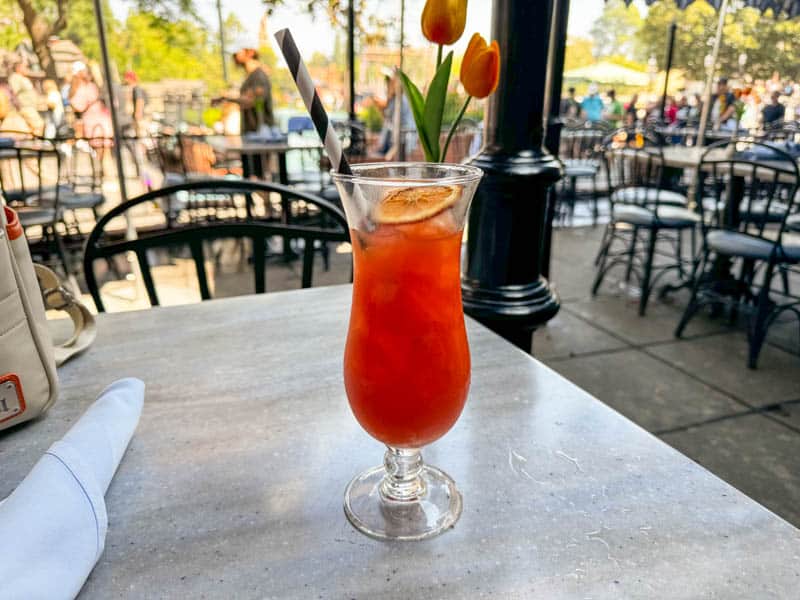 Cafe Orleans
In the bustling heart of New Orleans Square sits Cafe Orleans (ironically, directly below Club 33). With it's large terrace, Cafe Orleans feels like the ideal place to escape the sun and enjoy a refreshing drink. This location offers a signature cocktail, a white wine, a red wine, a blond beer, and an IPA.
The Cafe Orleans signature cocktail is also a House Hurricane, this one made with Pimm's No 1, orange juice, strawberry puree, and sweet & sour.
My review: I actually liked this House Hurricane much better than the Blue Bayou one, even though it was on the sour side.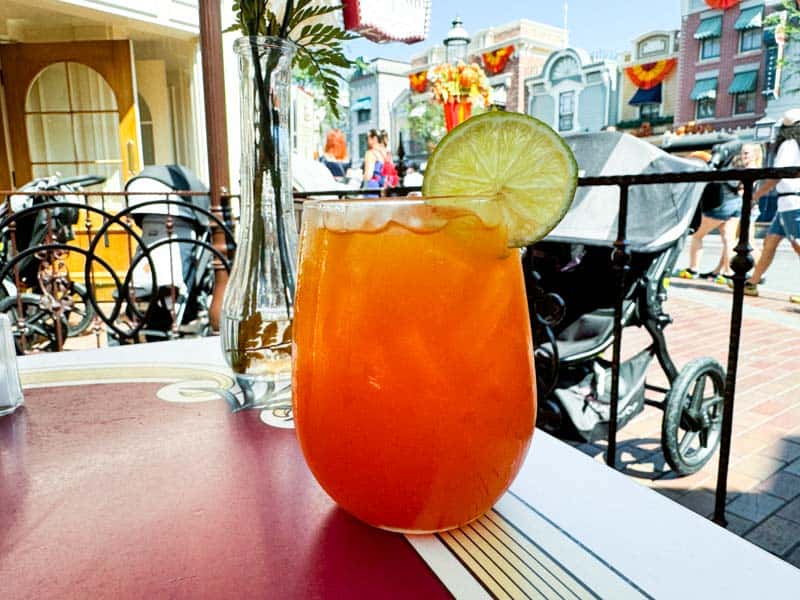 Carnation Cafe
What's better than enjoying breakfast along Main Street, USA? Adding a mimosa, of course! The popular Carnation Café (Walt's favorite) is a tough reservation to get, but if you do you'll be rewarded with drink options for breakfast, lunch, or dinner.
Drinks that are available all day are two signature cocktails: a Bloody Mary featuring Tito's Vodka and Cutwater Bloody Mary Mix, and the Peach Pie Margarita, made with Patron Tequila Silver, peach puree, and sweet & sour. Guests also have a choice of a white wine, a red wine, or two beers. During breakfast hours, guests have their choice of a traditional orange juice mimosa, or a mimosa with lavender syrup, or a regular glass of sparkling wine.
My review: I was looking forward to the Peach Pie Margarita but it was way too sweet for me. Syrup-y sweet. I couldn't finish it. I ordered the white wine, which was a Fess Parker Chardonnay that I was not impressed with.
River Belle Terrace
This Frontierland spot is one of my fave places to relax along the Rivers of America. They have a scrumptious brunch menu until 4pm, when they switch to dinner. Their alcohol options are a signature cocktail, a white wine, a red wine, a lager beer, and an amber ale. The signature cocktail is the Huckleberry Mule made with Tito's vodka and blackberry puree.
My review: Sadly I have a blackberry intolerance so I could not try the Huckleberry Mule myself, but my friend reported that it's very sweet. Ironically if they actually used huckleberries I could drink it. Instead I opted for the Nielson Chardonnay, which was way too sour for my taste. (What is Disneyland's obsession with Chardonnays, anyway??)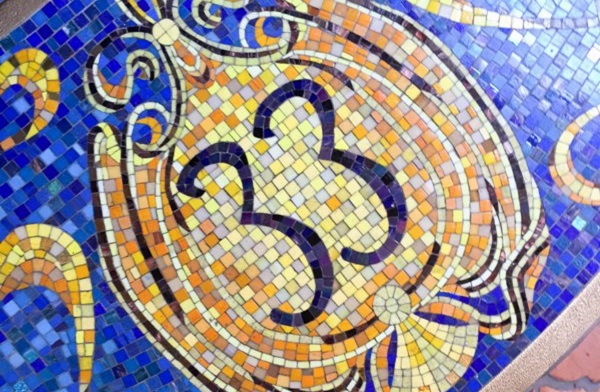 Club 33
The OG! Going inside Club 33 is a real bucket-list item for many Disney fans, and there's a reason. You either need really deep pockets or need to know someone with really deep pockets. Either way, if you can manage to get a reservation for the club, you'll be treated with some of the most well made cocktails at Disneyland Resort.
Other Locations that Serve Alcohol at Disneyland Resort
Disney California Adventure
Adults won't have much trouble finding a cocktail across the way at Disney California Adventure. Since the theme park opened in 2001, it has served alcohol at several locations.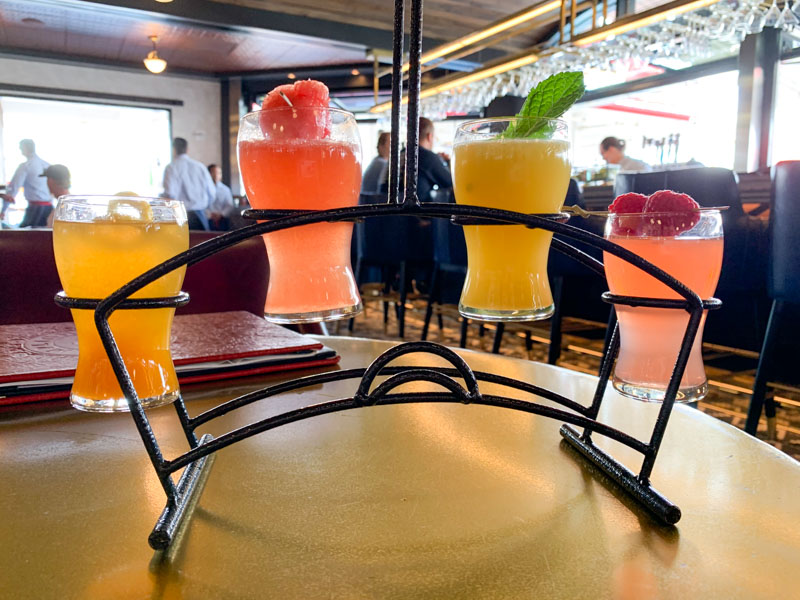 For a well made craft cocktail, be sure to grab reservations for Carthay Circle Lounge. For a more casual atmosphere, check out Lamplight Lounge – Boardwalk. Or you can mobile order a beer flight from Pym's Tasting Lab or a glass of wine from Mendocino Terrace.
Downtown Disney District
For bustling nightlife, you don't want to miss Downtown Disney District! Restaurants here usually stay open until 11pm or 12 midnight so you can grab a late night snack after your long day at the theme parks. My favorites are the outdoor bar at Naples Ristorante y Pizzeria and the second story views from Ballast Point.
Disneyland Resort Hotels
If you're staying at any of the three Disneyland Resort hotels (or even if you're not and just want to visit), you have a few options to chill and have a drink. At Disneyland Hotel, say alooooooooha inside Trader Sam's Enchanted Tiki Bar, or grab a tropical drink to go at Tangaroa Terrace. Over at Disney's Grand Californian Hotel and Spa, stop by Hearthstone Lounge, Craftsman Bar and Grill, or Napa Rose. And at Pixar Place Hotel, check out Great Maple (opening in fall 2023).