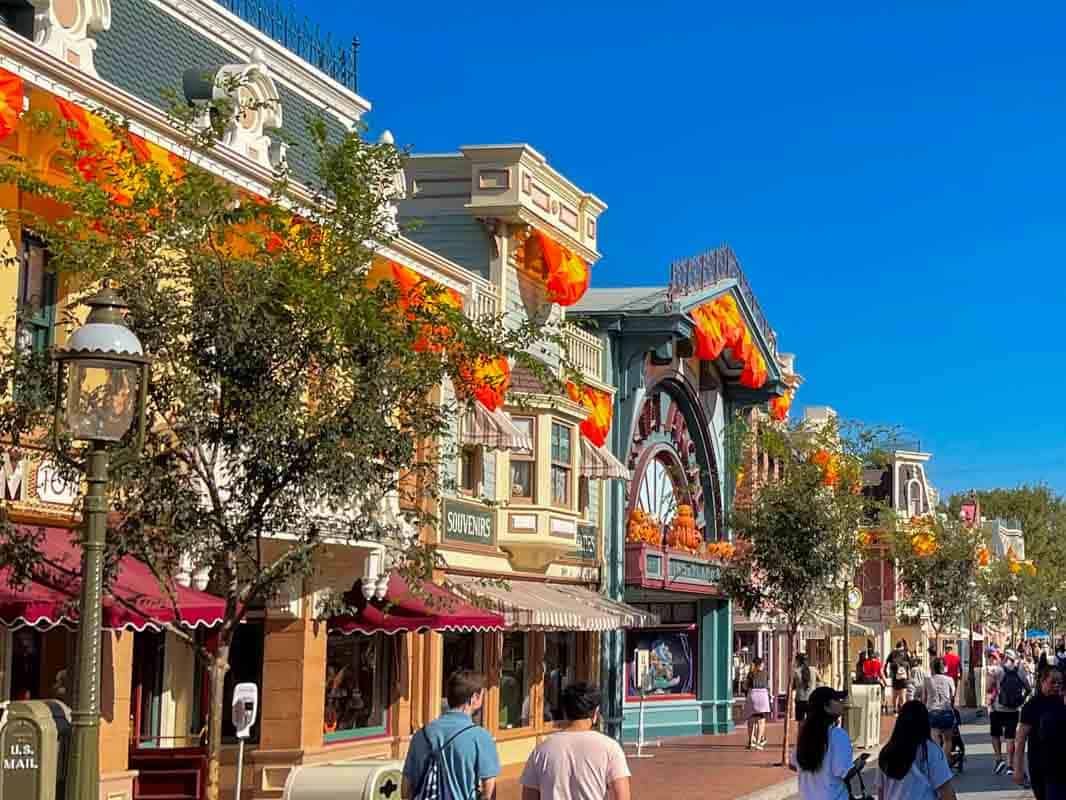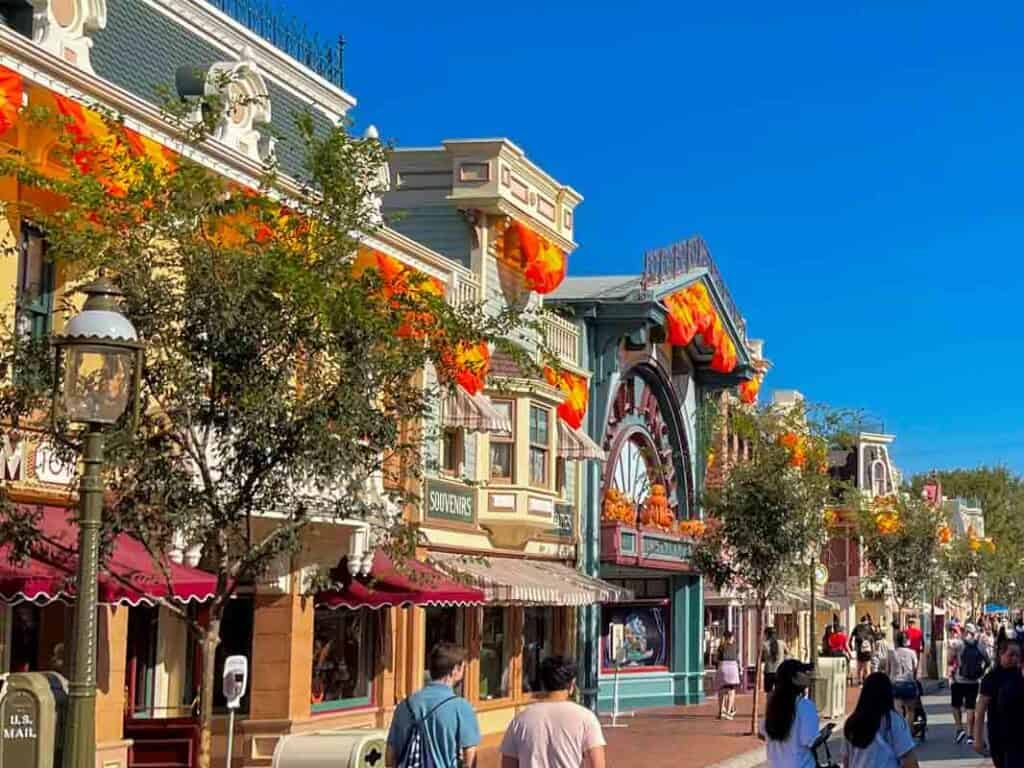 Once guests first walk through the entrance of Disneyland Park, they find themselves transported to a bygone era on the charming thoroughfare known as Main Street, U.S.A. With its nostalgic storefronts and charming atmosphere, Main Street, U.S.A. is a veritable time capsule, evoking the spirit of small-town America at the turn of the 20th century.
Main Street, U.S.A. was designed as a living tribute to Walt Disney's cherished memories of his boyhood hometown, Marceline, Missouri. Each intricately crafted detail, from the ornate Victorian facades to the vintage horse-drawn streetcars, reflects Disney's desire to transport guests to a simpler, more idyllic time.
With its array of quaint shops, delectable eateries, and the majestic Sleeping Beauty Castle looming at its end, Main Street, U.S.A. beckons visitors to embark on a grand adventure, promising unparalleled magic and nostalgia.
Attractions
Disneyland Railroad Main Street Station
The Disneyland Story presenting Great Moments with Mr Lincoln
Main Street Cinema
Main Street Vehicles
Dining
Carnation Cafe
Plaza Inn
Jolly Holiday Bakery Cafe
Gibson Girl Ice Cream Parlor
Refreshment Corner
Little Red Wagon (Corn Dogs)
Churros near Sleeping Beauty Castle
Churros near Town Square
Popcorn near Central Plaza
Popcorn near City Hall
Main Street Fruit Cart
Market House (Starbucks)
Entertainment
Meet Mickey & Friends in Town Square
Dapper Dans
Disneyland Band
Main Street Piano Player at Refreshment Corner
The Straw Hatters
Shopping
Candy Palace and Candy Kitchen
Emporium
Plaza Point Holiday Shoppe
Disneyana
20th Century Music Company
China Closet
Crystal Arts
Disney Clothiers, Ltd.
Disney Showcase
The Mad Hatter
Main Street Magic Shop
New Century Jewelry
Silhouette Studio
Miscellaneous
Restrooms and Drinking Fountains
Restrooms are located just inside the east entrance, next to the Disneyana Gallery.
Restrooms are also located on the west side of Town Square, next to City Hall.
Small restrooms are located behind the outdoor patio for Carnation Cafe.
Restrooms are also located between Plaza Inn and the pathway into Tomorrowland.
Main Street, U.S.A. Secrets and Fun Facts
Look up above the Main Street Fire Station and you'll see a lamp in the second floor window. That's Walt's apartment, which Walt and his family utilized from when the park opened in 1955 until Walt's death in 1966. You can take a peek inside Walt's apartment on the Walt's Main Street Story tour.
Lockers can be accessed off Center Street, which is … you guessed it … in the Center of Main Street, U.S.A.
Guests over 21 can get alcohol at one dining location on Main Street, U.S.A. – Carnation Cafe.
All the Lands at Disneyland Park: