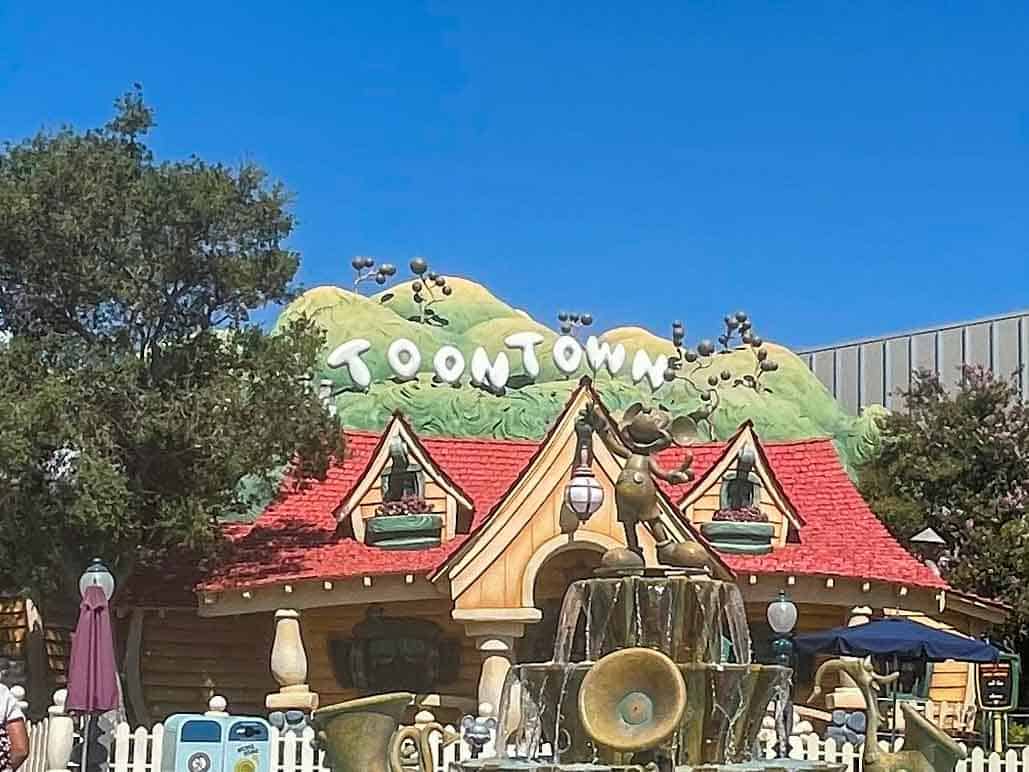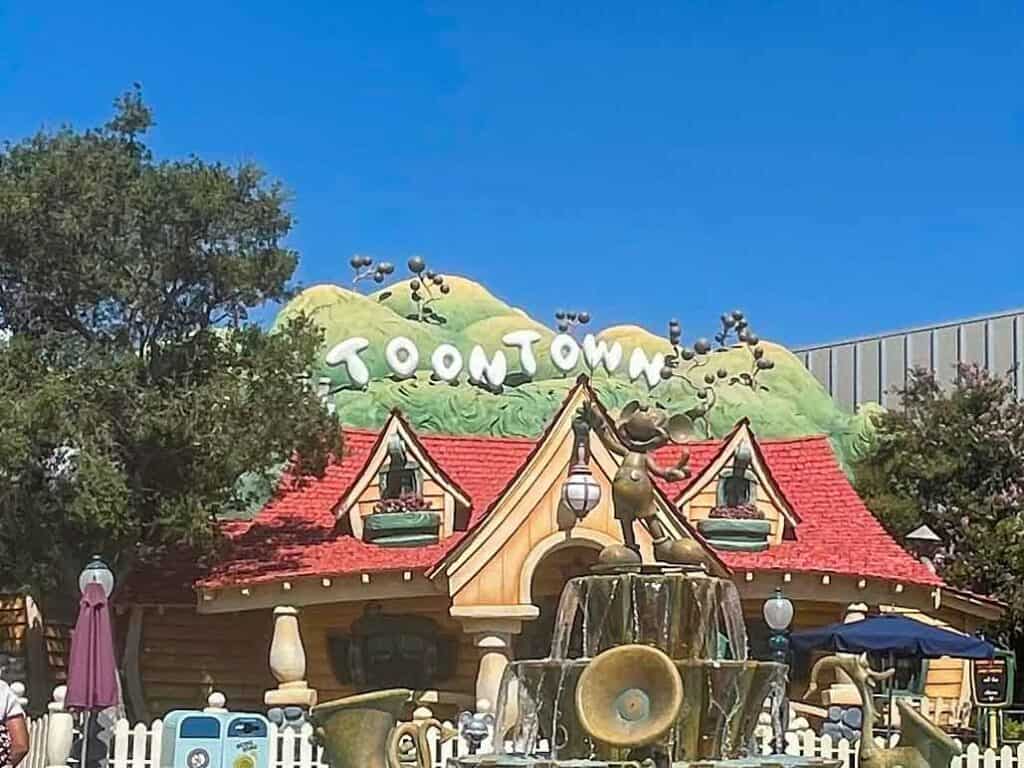 Tucked away in the northern-most corner of Disneyland Park lies a land of boundless imagination and zany antics: Mickey's Toontown. This whimsical land, inspired by the movie Who Framed Roger Rabbit?, invites visitors to step into a cartoon world where reality is happily suspended. With its vibrant colors, playful architecture, and a cast of beloved characters, Mickey's Toontown is a place where both the young and young-at-heart can revel in the joy of being a kid.
Unveiled in 1993, Mickey's Toontown emerged as a groundbreaking addition to Disneyland's lineup of enchanting lands. Mickey's Toontown was designed to bring the magic of the cartoon world to life. From Mickey and Minnie's whimsical houses to Goofy's How-To-Play Yard to Donald's Duck Pond, every inch of this enchanting land is a testament to Disney's unparalleled commitment to storytelling and creativity. As guests stroll down its winding pathways, they become an integral part of the animated tales that have captured the hearts of audiences for generations. Mickey's Toontown is more than a land; it's a celebration of the enduring legacy of animation and the timeless appeal of the characters who have become cherished members of our collective imagination.
Attractions
CenTOONial Park
Chip 'n' Dale's GADGETcoaster
Disneyland Railroad Toontown Station
Roger Rabbit's Car Toon Spin
Mickey's House
Minnie's House
Donald Duck's Pond
Goofy's How-to-Play Yard
Entertainment
Dining
Cafe Daisy
Good Boy! Grocers
Popcorn Cart
Shopping
Restrooms and Drinking Fountains
Restrooms are located between the food court and Minnie's House.
Mickey's Toontown Secrets and Fun Facts
Mickey and Minnie's Runaway Railway is the first new attraction added to the land since Roger Rabbit's Cartoon Spin in 1994. It's also the first attraction to feature Mickey Mouse and Minnie Mouse.
Mickey's Toontown underwent a massive renovation and reimagining in 2023.
Mickey's House is the most popular spot in the park to meet Mickey Mouse.
All the Lands at Disneyland Park: