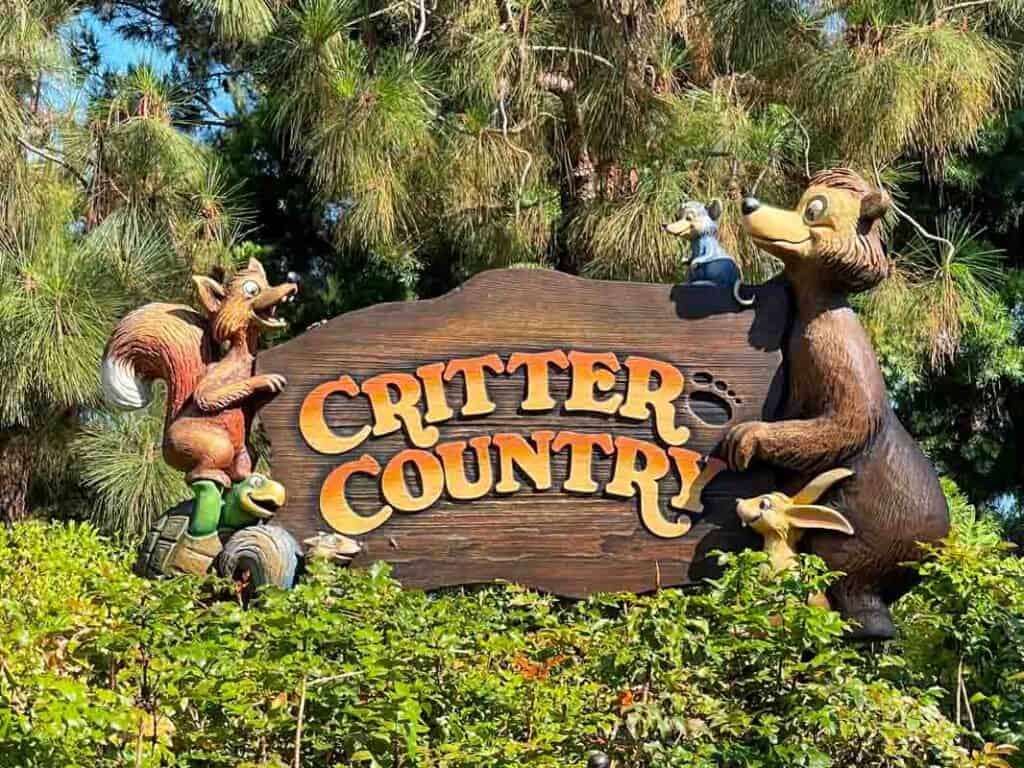 Say hello to Critter Country! This charming little corner of Disneyland Park, known for its rustic ambiance and adorable characters, offers visitors a respite from the bustling excitement of the neighboring lands. It's a great spot to rest and listen to the soothing sounds of babbling brooks and chirping birds.
With Splash Mountain closing in 2023, the star of Critter Country is The Many Adventures of Winnie the Pooh, where guests embark on a whimsical journey with the Hundred Acre Wood's lovable inhabitants. Guests can also exchange hugs with Winnie the Pooh and friends and get some yummy treats for rumbly tummies.
Attractions
Davy Crockett's Explorer Canoes
The Many Adventures of Winnie the Pooh
Raft to Pirate's Lair on Tom Sawyer's Island
Dining
Churro Cart
Critter Country Fruit Cart
Harbour Galley
Hungry Bear Restaurant
Shopping
Pooh Corner
The Briar Patch
Restrooms and Drinking Fountains
Restrooms are located in the downstairs seating section of Hungry Bear Restaurant.
Guests can get complimentary cups of water from Hungry Bear Restaurant and Harbour Galley.
Critter Country Secrets and Fun Facts
Critter Country was originally called Bear Country until 1989, when Splash Mountain opened.
Country Bear Jamboree closed in September 2001. It was replaced by The Many Adventures of Winnie the Pooh.
The upper seating area of Hungry Bear Restaurant, way in the back, is one of my (usually) favorite quiet spots at Disneyland Park. You can also wave to passengers on the Disneyland Railroad and Mark Twain Riverboat from here.
The pathway beyond Hungry Bear Restaurant leads to Star Wars: Galaxy's Edge and is the quickest route to Star Wars: Rise of the Resistance.
All the Lands at Disneyland Park: