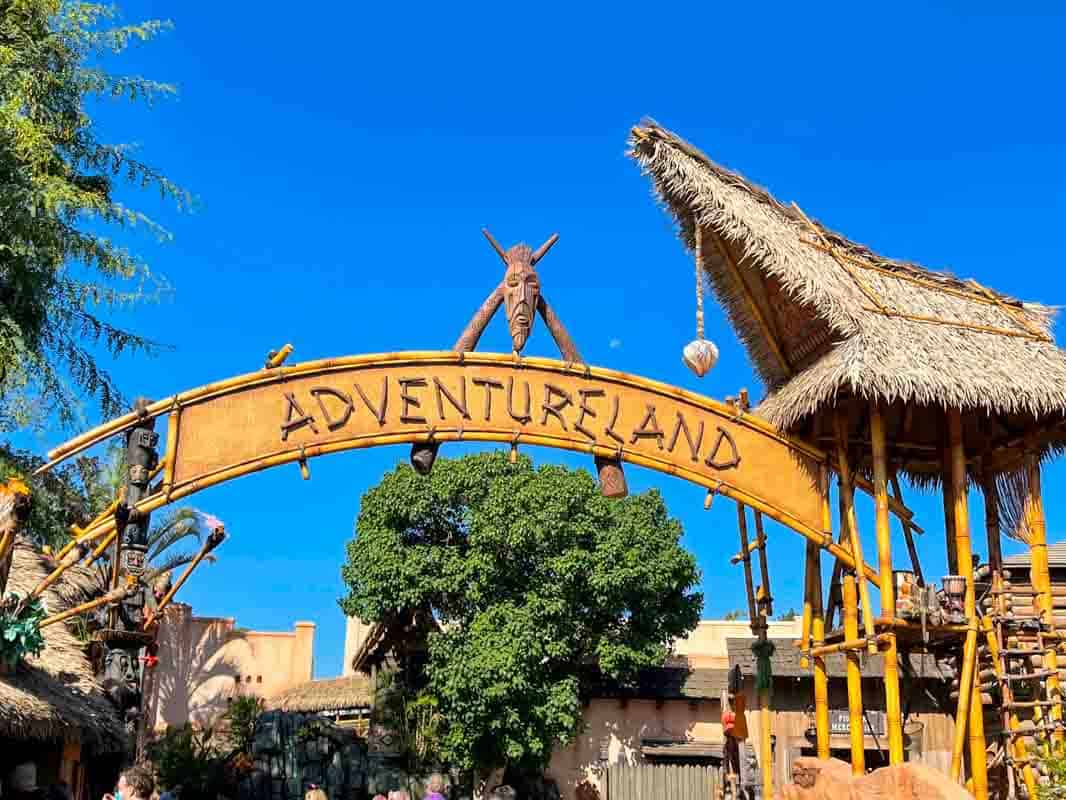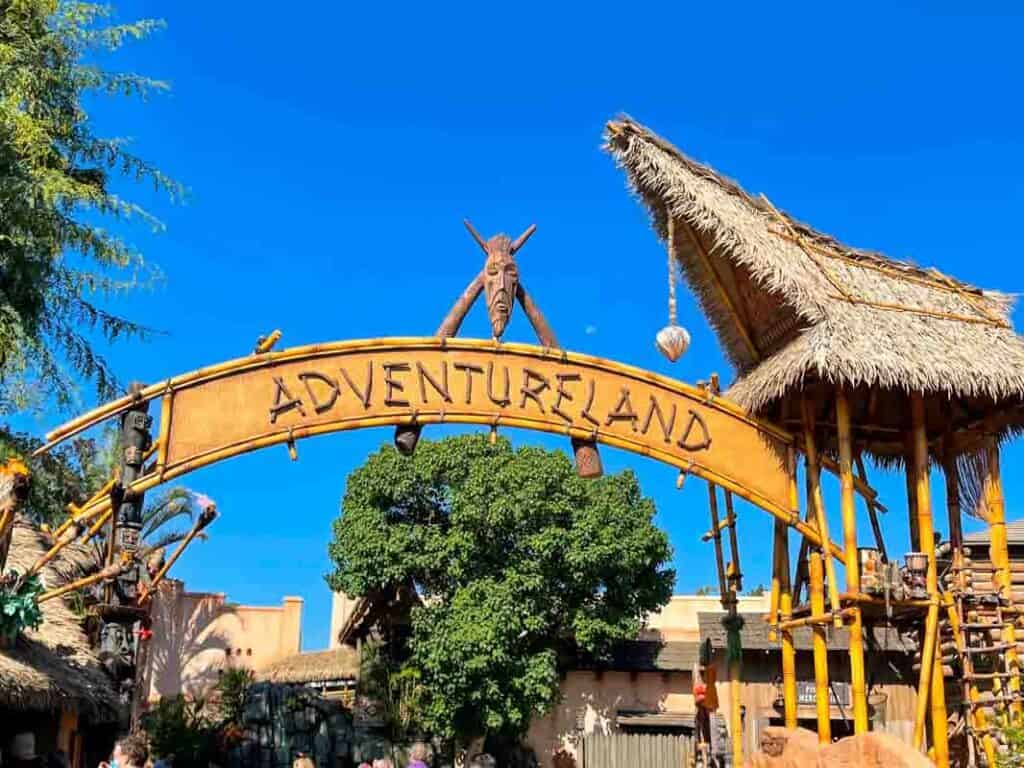 Right off Main Street, U.S.A. in Disneyland Park lies Adventureland, a lush and vibrant spot that beckons guests to embark on a journey of discovery. Inspired by the exotic allure of far-off lands, this captivating land offers a blend of mystery, excitement, and natural beauty. From ancient ruins to bustling bazaars, Adventureland immerses guests in a world of thrilling escapades and captivating tales.
Debuting alongside the park's opening in 1955, Adventureland was born from Walt Disney's own passion for exploration and his love of true-life adventure films. With its intricate theming and carefully cultivated foliage, the land serves as a living tribute to the uncharted territories of distant continents. Attractions like the world-famous Jungle Cruise, a guided tour through remote rivers inhabited by life-like animatronic creatures, and Indiana Jones Adventure, a pulse-pounding quest for a fabled treasure, epitomize the spirit of adventure that permeates every inch of this exciting land. Adventureland stands as a testament to Walt Disney's boundless imagination and his dream of bringing the thrill of exploration to kids and adults alike.
Attractions
Indiana Jones Adventure
Walt Disney's Enchanted Tiki Room
Jungle Cruise
Adventureland Treehouse (formerly Tarzan's Treehouse; formerly Swiss Family Robinson Treehouse)
Dining
Tropical Hideaway
Bengal Barbeque
Tiki Juice Bar
Tropical Imports
Shopping
Adventureland Bazaar
South Seas Traders
Indiana Jones Adventure Outpost
Restrooms and Drinking Fountains
Restrooms are located right at the entrance to Adventureland from Main Street USA, just past the entrance to the Tiki Room. There are also two individual restrooms next to the exit of the Tiki Room.
Adventureland Secrets and Fun Facts
Take a look at the trees near the entrance to Indiana Jones Adventure. At the bottom of one of the trees you'll see the house for the Little Man of Disneyland.
Walt Disney's Enchanted Tiki Room was originally going to be a dinner show, but was changed to just a show to fit more guests inside.
The Tropical Hideaway space was originally a Polynesian dinner show called The Tahitian Terrace. In the 1990s it was rethemed to Aladdin's Oasis, which closed in 2008.
All the Lands at Disneyland Park: