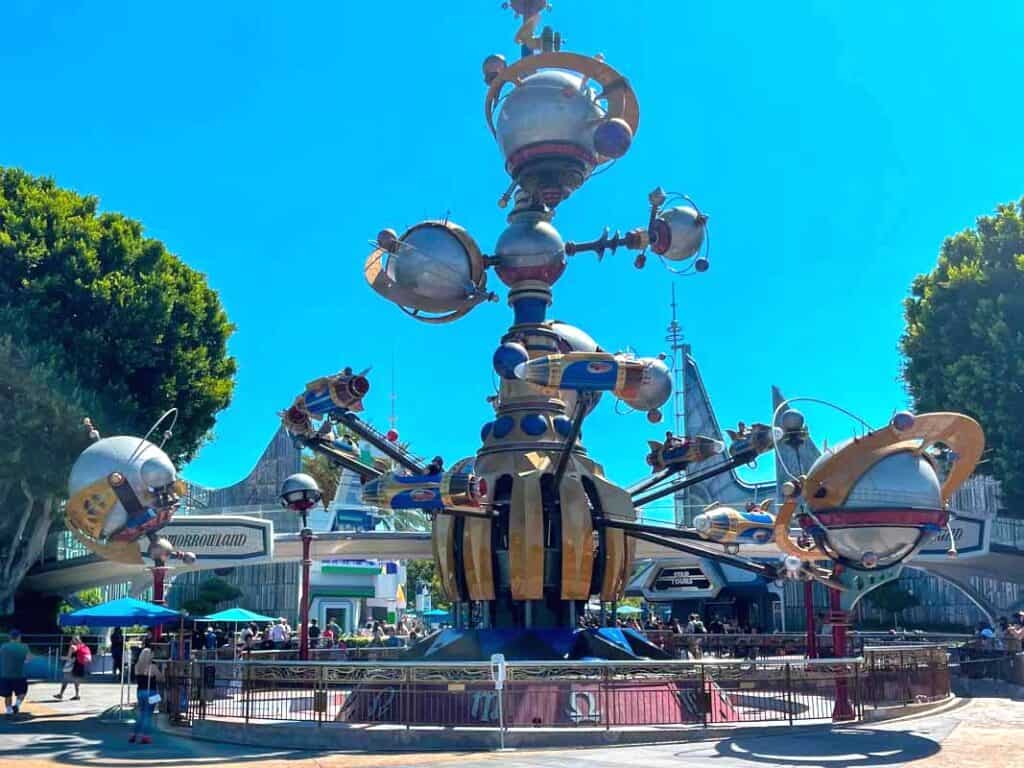 Located between Main Street, U.S.A. and Fantasyland at Disneyland park, Tomorrowland beckons visitors to embark on a journey where the boundless possibilities of the future come to life. With its gleaming spires, sleek architecture, and a palpable sense of innovation, this futuristic land invites guests of all ages to step into a world where science fiction becomes science fact. With its thrilling and educational attractions , Tomorrowland offers a tantalizing glimpse into the endless potential of human achievement and the promise of a brighter tomorrow.
Since its inception in 1955, Tomorrowland has undergone numerous transformations, evolving to reflect the ever-advancing landscape of technological innovation and imaginative futurism. Walt Disney's vision for this "land of the future" was inspired by his fascination with the rapid pace of scientific discovery and the boundless potential of human ingenuity.
Over the years, the land has seen the introduction of iconic attractions such as Space Mountain, a high-speed interstellar adventure, and the immersive Star Tours: The Adventures Continue, which thrusts guests into the heart of the Star Wars galaxy. With its ever-evolving roster of experiences, Tomorrowland continues to inspire wonder and spark the imagination of generations, serving as a testament to Disney's enduring commitment to the exploration of the unknown.
Attractions
Astro Orbitor
Autopia
Buzz Lightyear Astro Blasters
Disneyland Monorail
Disneyland Railroad Tomorrowland Station
Finding Nemo Submarine Voyage
Space Mountain
Star Tours: The Adventures Continue
Star Wars: Launch Bay (currently closed)
Entertainment
Stitch's Interplanetary Beach Party Blast
Tomorrowland Theater (currently cloed)
Dining
Alien Pizza Planet
Churros Cart
Galactic Grill
Joffrey's Coffee Cart
Popcorn Cart
Pretzels Cart
Cotton Candy Cart
Tomorrowland Hypercool
Shopping
The Star Trader
Little Green Men Store Command
TomorrowLanding
Restrooms and Drinking Fountains
Restrooms are located adjacent to the Disneyland Railroad Tomorrowland Station, past the entrance to Autopia.
Tomorrowland Secrets and Fun Facts
Many of the plants you see in Tomorrowland are "edible." There are lots of herbs and fruit trees as a symbol of sustainability.
Disneyland was home to the first monorail transportation system in the United States. It's still a popular attraction today!
All the Lands at Disneyland Park: