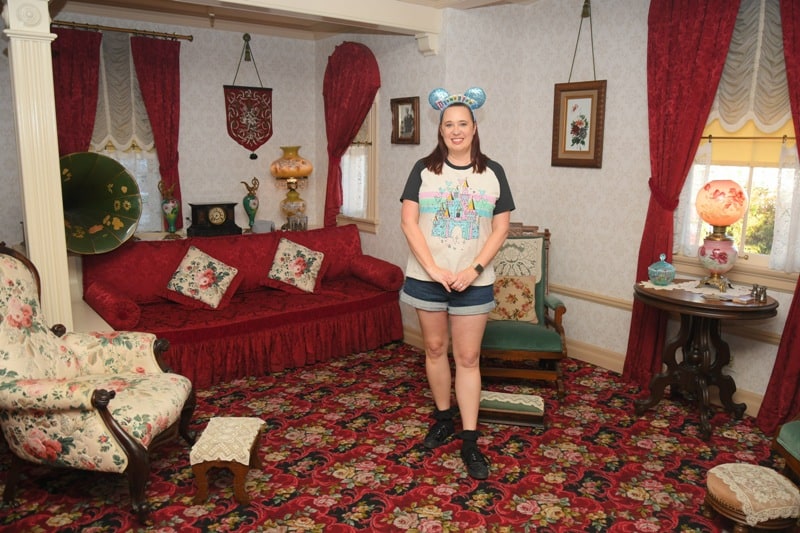 A guided tour is a great way to enhance your visit to Disneyland! I recently did the newest Disneyland tour, called "Walt's Main Street Story." In this review I'll share what you can expect from the tour, my thoughts on it, and how you can book it for yourself!
Walt's Main Street Story Tour Review
What is Walt's Main Street Story Tour?
This guided tour takes place several times daily at Disneyland Park in Anaheim, CA. Walt's Main Street Story is 90 minutes in duration and costs $160 for Guests ages 3 and up. The tour focuses on the history of Main Street USA and how it ties into Walt Disney's hometown of Marceline, MO.
A dedicated tour guide leads Guests up and down Main Street USA, telling stories about Main Street USA when it first opened in 1955, and pointing out fun decorations and surprises Guests may not normally notice.
The tour ends with a visit to Walt's private apartment, located above the Main Street Fire Station in Town Square. The apartment is typically closed to the public, and your only chance to see inside is to either know the right people, or buy your way in.
Your tour ticket includes a free PhotoPass image download to document your visit to the apartment, as well as refreshments on the private, secluded patio attached to the apartment.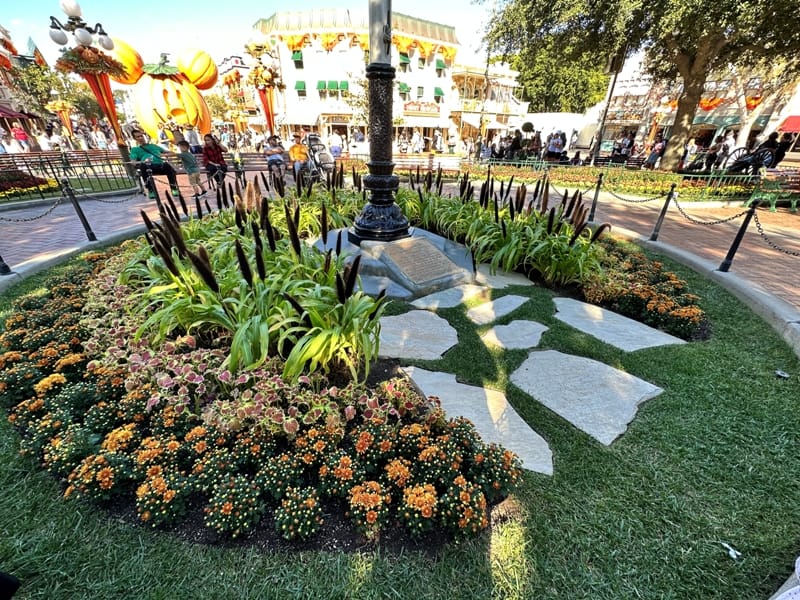 Why is Walt's Apartment So Special?
In order to explain why Walt's apartment is so special, you first need to understand why Disneyland is so special.
Disneyland in California was the first Disney Park to be built, and the only Disney Park where the construction was overseen by Walt Disney himself.
As you may know, Walt Disney lived in Southern California near the Walt Disney Animation Studios in Burbank. Walt often took his young daughters to a local park where they would ride the carousel while he waited. This prompted Disney to dream of a theme park where both adults and kids could have fun, together. And thus, the idea of Disneyland was born!
It took several years to make Disneyland a reality. First Walt had to find the right piece of land, large enough to house his big ideas but affordable enough to fit his budget. He found that land in Anaheim, CA, about 35 miles south of Burbank. At the time, Anaheim was a sleepy town famous for its farms and orange groves.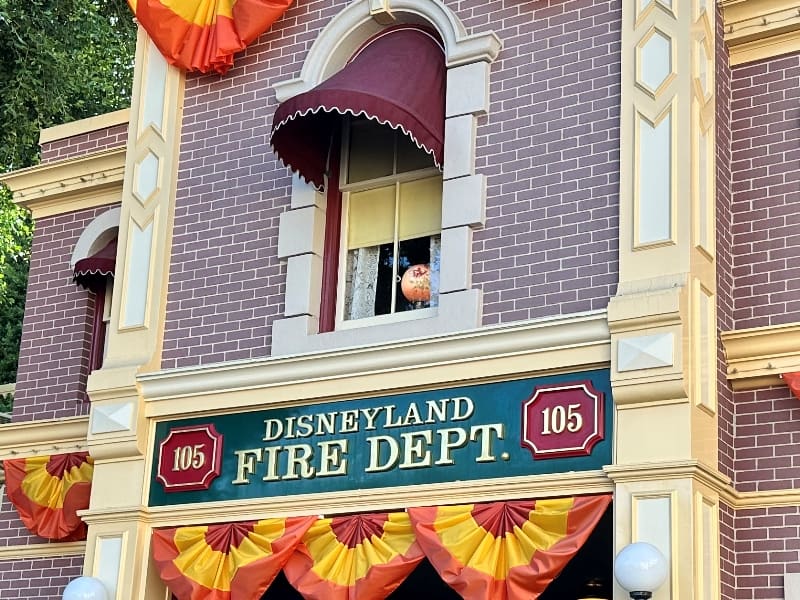 During Disneyland's construction, Walt grew tired of making the long commute between Burbank and Anaheim, and decided he would build himself an apartment right inside Disneyland. The second story above the Main Street Fire Station right near Disneyland's entrance seemed like the perfect place. Through the windows he could oversee construction, and once Disneyland was open to the public he could watch the happy Guests streaming through the gates in the morning.
Walt Disney passed away in 1966 during the planning of his second theme park Walt Disney World. Disneyland was the only Disney Park Walt actually visited, and is the only Disney Park where Walt actually lived.
For anyone who is a big Walt Disney fan, stepping inside his private apartment feels very emotional. It's incredible to look out the windows and imagine Walt standing in that same spot, watching Guests enjoying his theme park.
What is Included in Walt's Main Street Story Tour?
According to the Disneyland website, the Walt's Main Street Story tour includes:
A walking tour down Main Street, U.S.A.
A visit to Walt's legendary apartment
Refreshments on the apartment patio
PhotoPass photos of your party with complimentary digital downloads
A commemorative lanyard
When I did the tour, we started at the Tour Gardens, then walked to the flagpole in Town Square. Our guide then led us down Main Street USA with stops at the Cinema and Center Street. We then walked to Coke Corner, then back up Main Street USA to the Candy Palace, and finally to the Main Street Fire Station. This section of the tour took about 30 minutes.
Once at the Main Street Fire Station, our guide told us about Walt's apartment above the station, and explained we would soon be headed backstage to go into the apartment. At this point we were instructed to put our phones on silent and put them away, because no photos or videos are allowed backstage, which includes Walt's apartment.
We were then led backstage through a door next to the Fire Station, and walked up a flight of stairs to enter the apartment. An elevator is also available for anyone with mobility issues.
Once inside the apartment, our guide gave a presentation, pointing out furniture, decor items, and photos. The presentation was very thorough and lasted 20 minutes or so. We then had a chance to take photos with PhotoPass, which were included with the tour. There is only one spot in the apartment in which Guests can pose for photos.
Once everyone had their photos taken, we were led to the patio which is up a short flight of stairs. However, there's a ramp area outside and around the apartment for anyone with restricted mobility.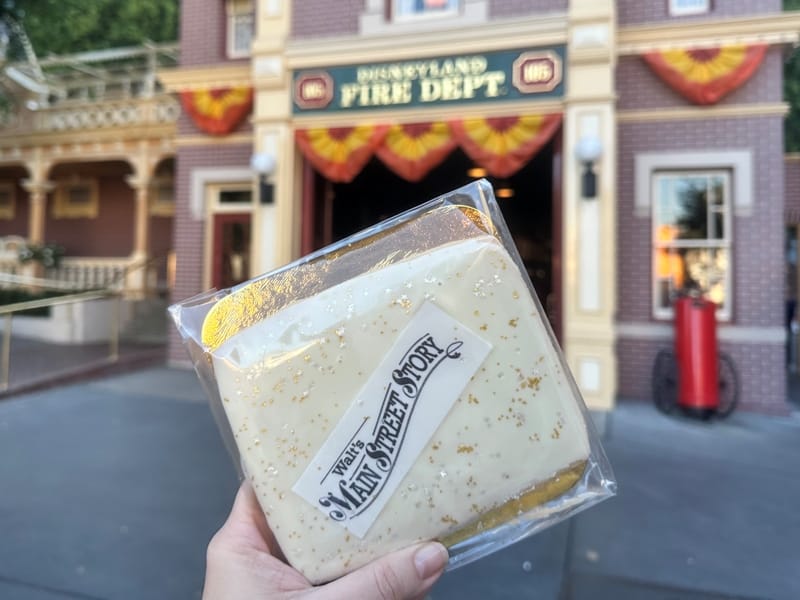 Once on the patio, we were given a specialty cookie and our choice of beverage (either soda or water). At this point the official presentation was over, and our guide opened the floor for Q&A.
After about 15 minutes on the patio, our guide told us that unfortunately our tour was wrapping up and we had to leave. We were lead outside and walked back down the stairs and exited back onto Main Street USA through the same door.
Our guide thanked us and left us with some magical parting words, and that was it!
Is Walt's Main Street Story Worth the Price?
This is always a difficult question to answer because people are going to value things in different ways.
My husband, bless him, is not a Disney Parks fan at all. So spending ANY amount of money to see inside Walt's apartment would be a waste for him.
Myself, on the other hand, was an immediate "yes" when this tour was announced. Like I said, visiting Walt's apartment has been on my Disney bucket list for a long time and the price for access is only going to increase from here.
In my opinion, this tour is for Walt fans and Disneyland fans. Although hardcore Disneyland fans are going to be bored by the very basic Main Street facts and stories shared during the walking portion.
Casual Disney fans may enjoy the Main Street stories but be bored by the full hour spent inside Walt's apartment. But I suppose the casual Disney fan probably wouldn't be spending $160 for a 90 minute tour.
How to Book Walt's Main Street Story Tour
Guests can book Walt's Main Street Story tour through the Disneyland website.
Separate theme park ticket and park reservation are required. The tour itself does not include or guarantee entry into Disneyland Park.
Click here to learn about purchasing Disneyland tickets and how to make theme park reservations.
Additional Details You Need to Know about Walt's Main Street Story Tour
Reservations can be made up to 60 days in advance of your visit.
A theme park ticket and park reservation (for Disneyland Park) are required.
You do not need to purchase the tour for Guests ages 2 and under.
The max amount of Guests for one tour is 10.
Your credit card will be charged when you book the tour.
There is a 24 hour cancellation policy. If you cancel within 24 hours of your tour, you forfeit the cost.
Guests younger than 14 years of age must be accompanied by an adult age 18 or older during the entire experience.
Guests should check in no earlier than 15 minutes prior to their reservation time at the check-in location — Tour Gardens on Main Street USA. Each person in the party must be present upon check-in.
There are no scheduled restroom stops on this tour. Restrooms are not available backstage. There is a restroom located at Tour Gardens, so use it before the tour starts!!
All prices, experiences, information and offerings are subject to restrictions, and change or cancellation without notice. No discounts apply. Experience is nonrefundable.