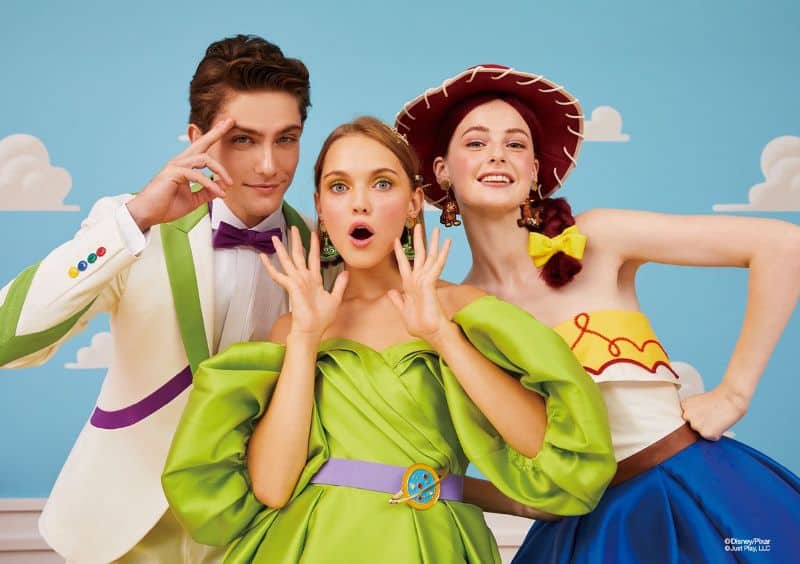 Introducing a line of wedding gowns and suits for a very specific niche!
Kuraudia is a Japanese couture company known for their elaborate, over-the-top Disney wedding formalwear, and their latest collection is no different.
Taking their cue from the Disney/Pixar classic franchise, Toy Story, Kuraudia has created some beautiful and memorable gowns and suits, perfect for a Disney wedding, vow renewal, or some kind of prom situation. You can view the entire Toy Story character collection on the Kuraudia website.
In love with any of these gowns? Unfortunately for my American friends, they are only available in Japan. Maybe it's worth a trip overseas to schedule a try-on?
All images copyright Kuraudia/Disney*Pixar
Starting off with Buzz and Jessie. What an adorable couple! The giant cow print bow is everything.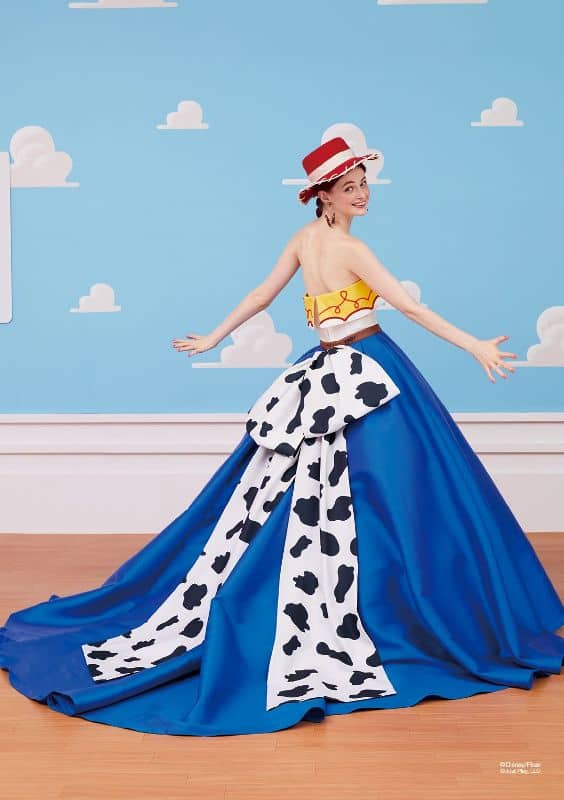 The dress below was inspired by the Little Green Men! Ooooohhhh …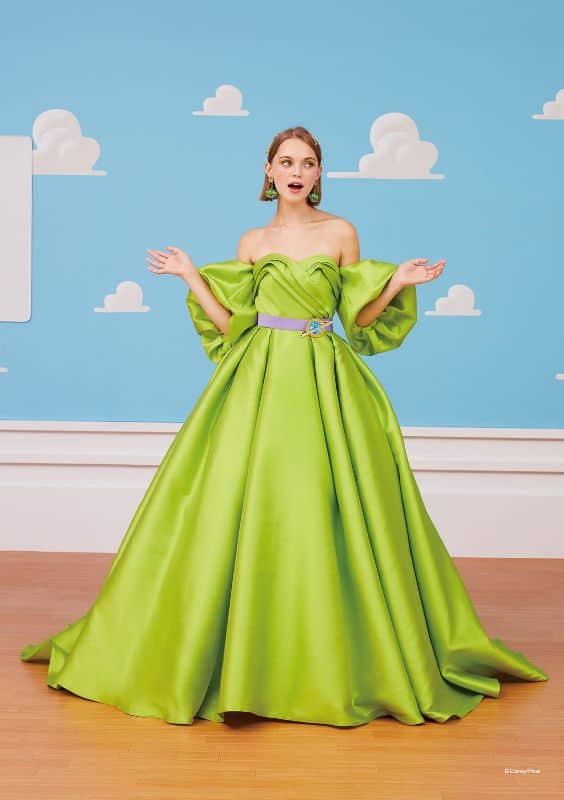 These dramatic buttons, tho!
These designs with the character drawings are extra adorable.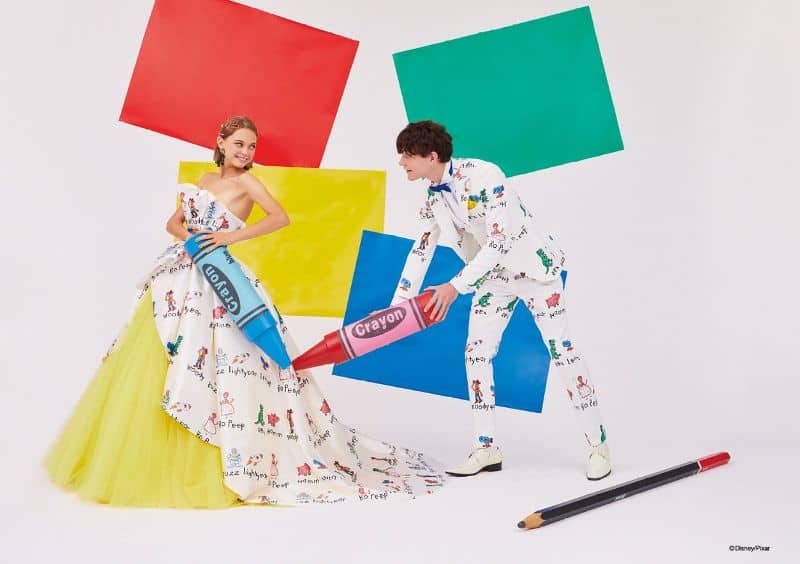 And here's a tulle ballgown that seems to be inspired by the Pixar logo colors, with a toy block accent on the sash.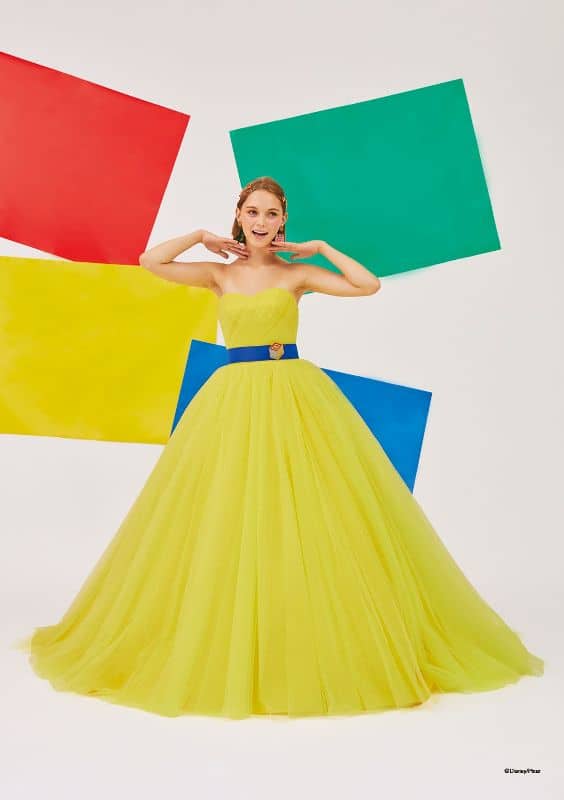 Love this formal set inspired by Andy's iconic cloud wallpaper!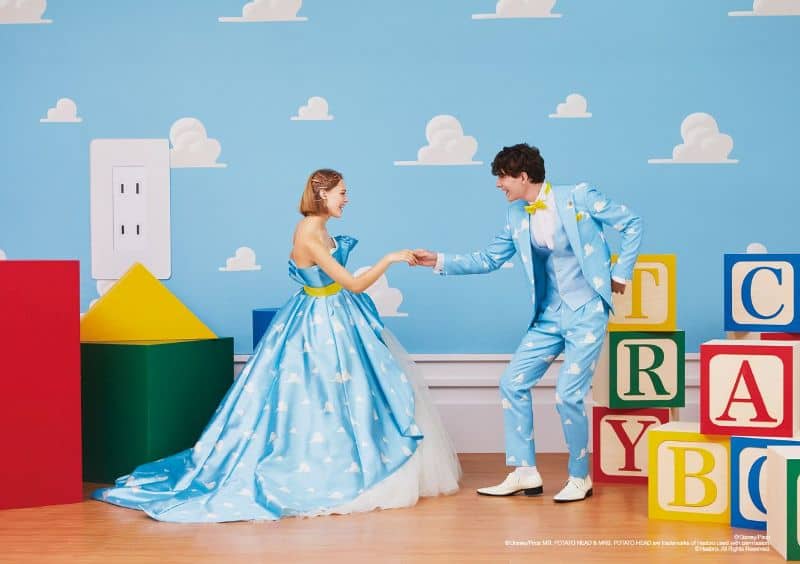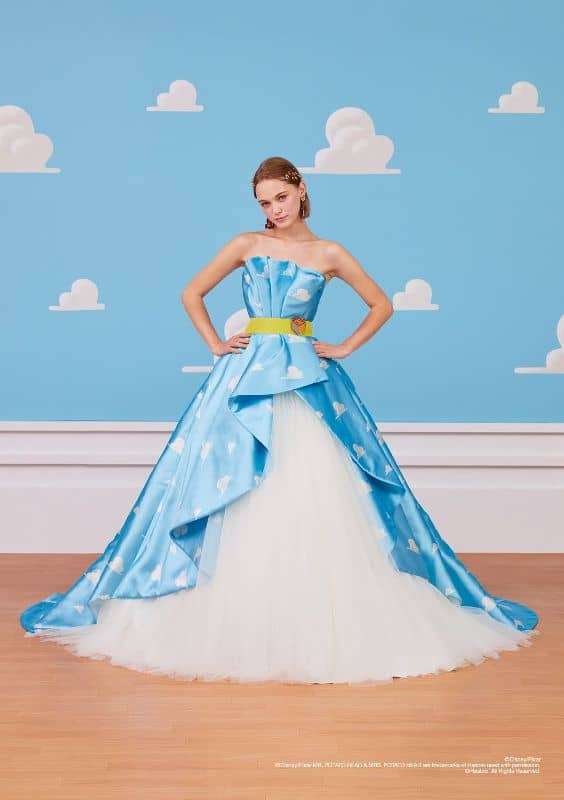 Lotso may be a villain but the aesthetic is a treat.
A classic couple … Woody and Bo Peep!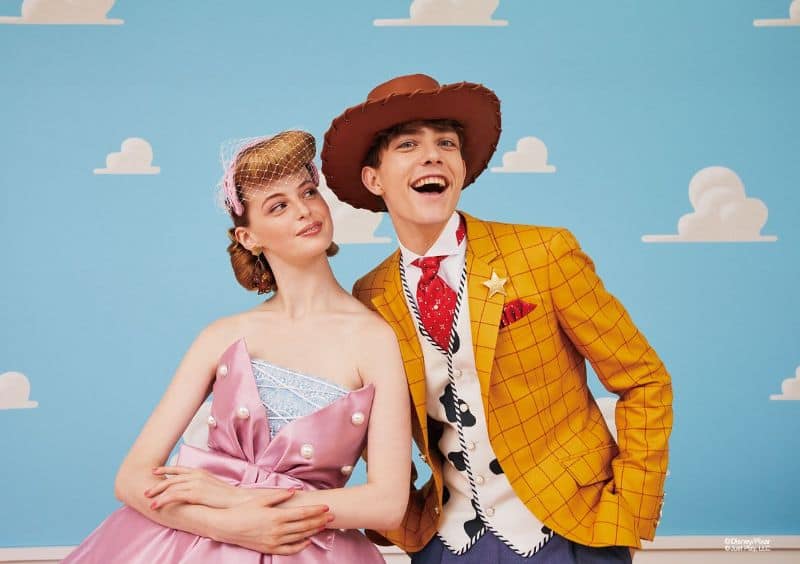 EXCUSE ME, THE PULL STRING?!?!?
This Bo Peep wedding gown is absolutely stunning.
And here's a more subtle, softer version. So good for a Disney bride!
What do you think of the Kuraudia Toy Story formal collection?