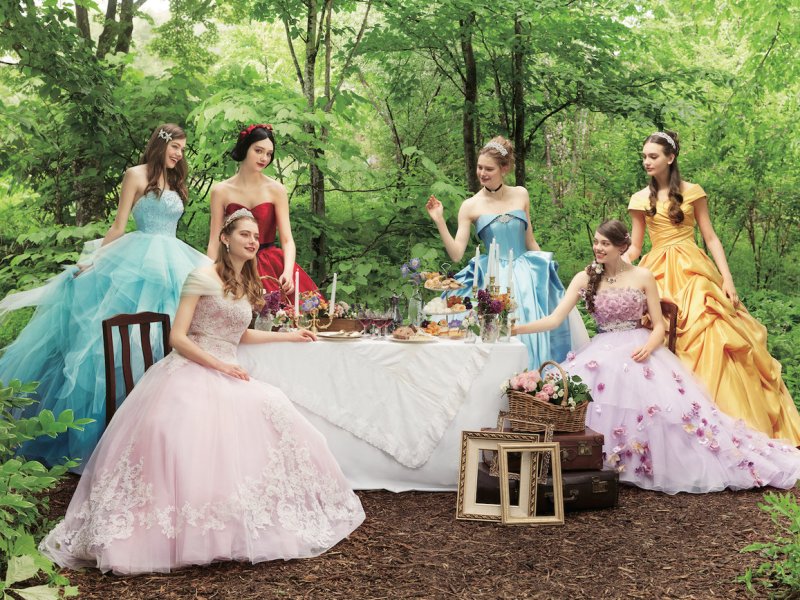 Excuse me, I'm having a fairy tale moment. These Disney princess gowns from Japanese designer Kuraudia Co. are a dream come true! Anyone one of these would make a beautiful wedding dress or an over-the-top DisneyBound. Here's hoping they will make it to the United States someday!
With the loss of Alfred Angelo, brides have been waiting to see if another bridal company would pick up a licensing deal with Disney.
(Update – Allure Bridals now has a Disney's Fairy Tale Weddings gown collection!)
It seems like one has – but these Disney princess gowns are only available in Japan, at least for now.
Still, feast your eyes on these beauties: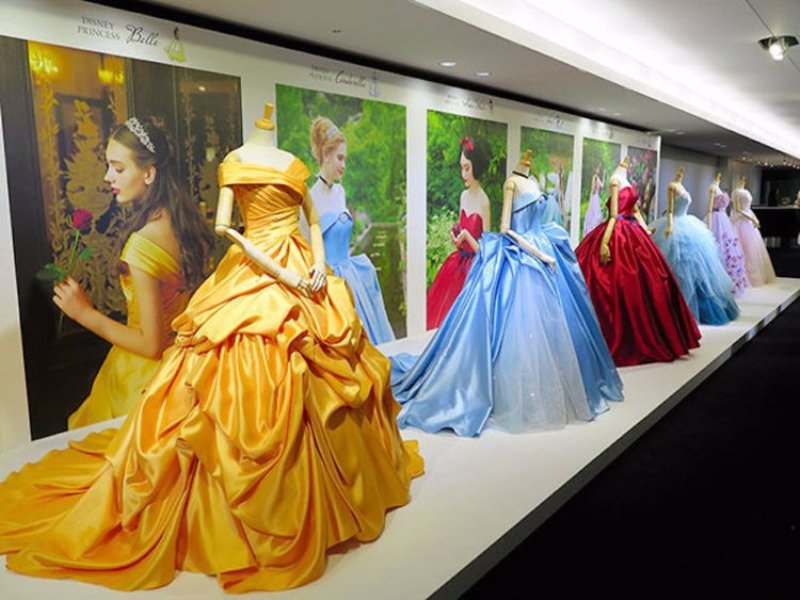 The dress company, Kuraudia Co., has created 14 dresses inspired by six princesses – Belle, Ariel, Rapunzel, Aurora, Snow White, and Cinderella.
Some of these Disney princess gowns are literal copies of what we see the princesses wearing in their movies, and others are bridal styles inspired by them.
As of right now, the gowns are only available in Japan to rent, for a cool US equivalent of $3,600. Matching tuxedos are also available to rent for $900.
But before you scoff at that price tag, looking at these pictures, the gowns are absolutely stunning and it appears lot of craftsmanship (not to mention materials) went into making each one.
Gorgeous Disney Princess Gowns
Belle (& prince). Really love the pick-ups on the skirt of her gown! It looks so similar to the dress Belle wore in the ballroom scene of Beauty and the Beast.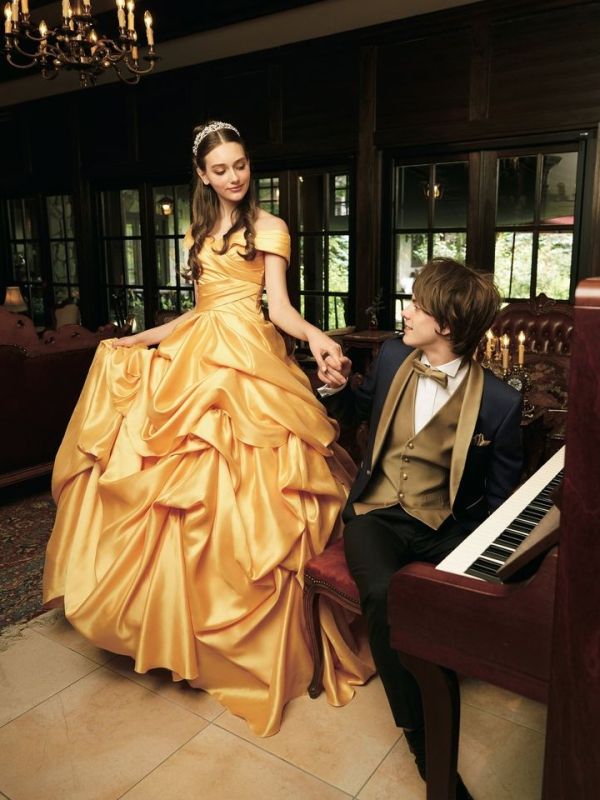 Ariel – The dreamy ombre tulle on the skirt of this gown reminds me of the ocean waves.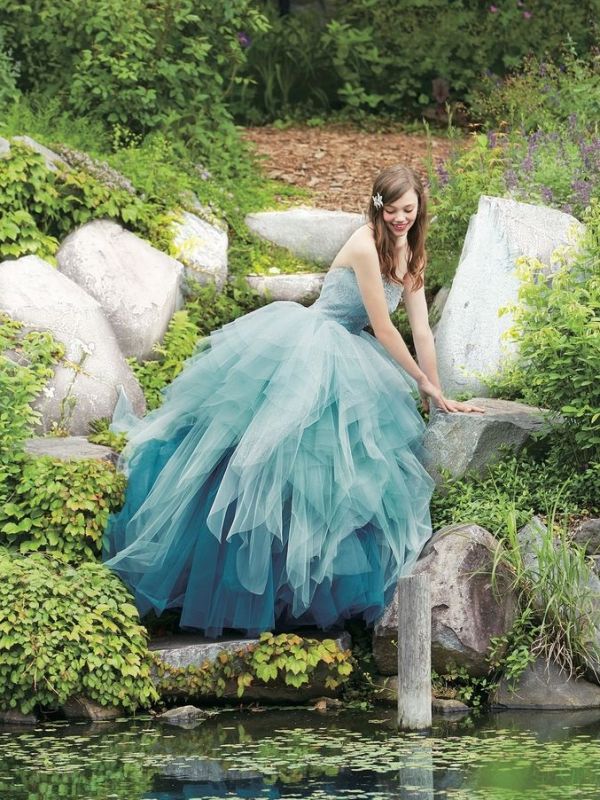 Rapunzel – The pink floral bodice of this gown is absolutely stunning!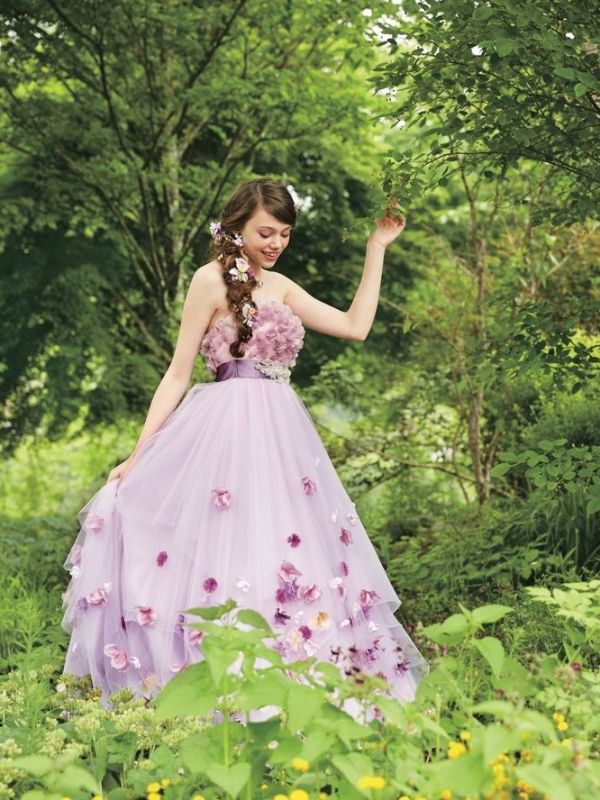 Aurora – The lace on this one is so romantic and dreamy.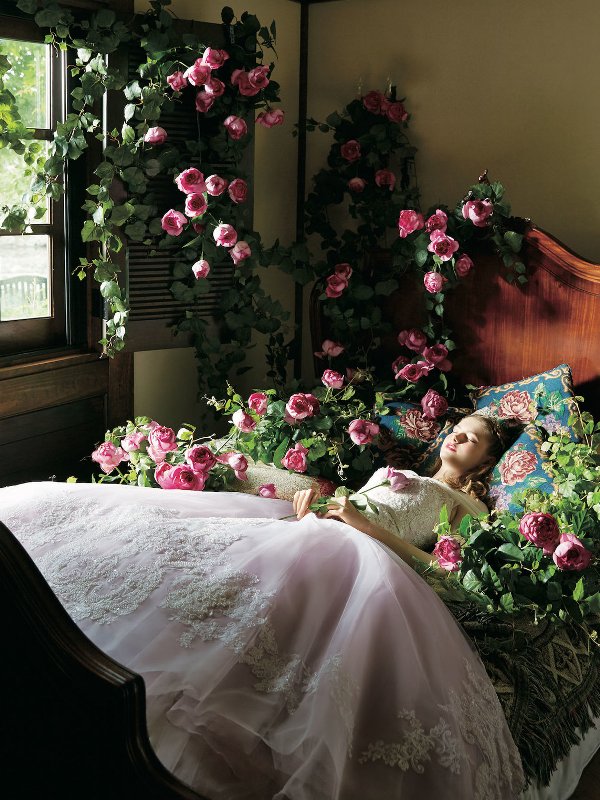 Cinderella – I spy with my little eye, glittery tulle!
Snow White – A vision in red.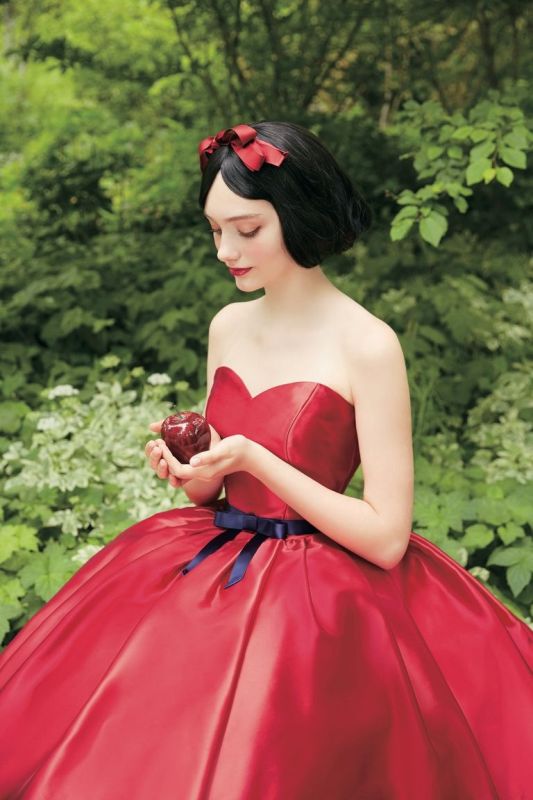 Another Belle inspired dress, this one with tulle

Here are a couple more Disney princess gowns designed in a more traditional bridal style: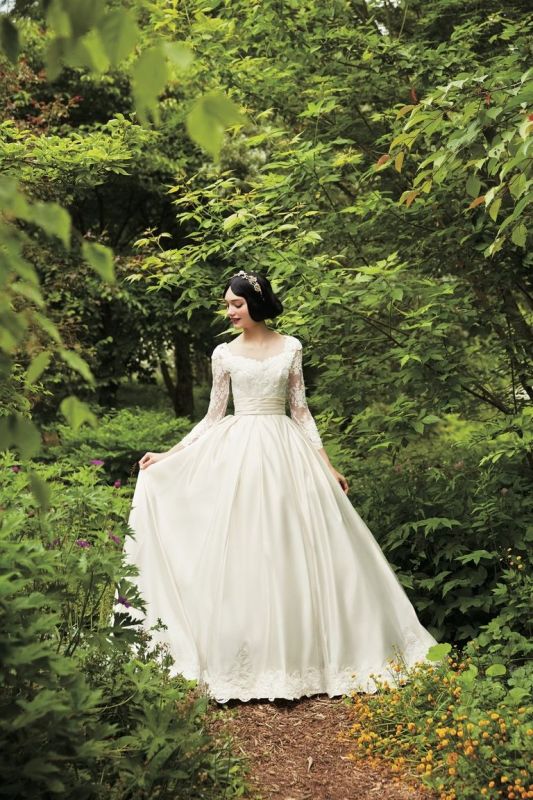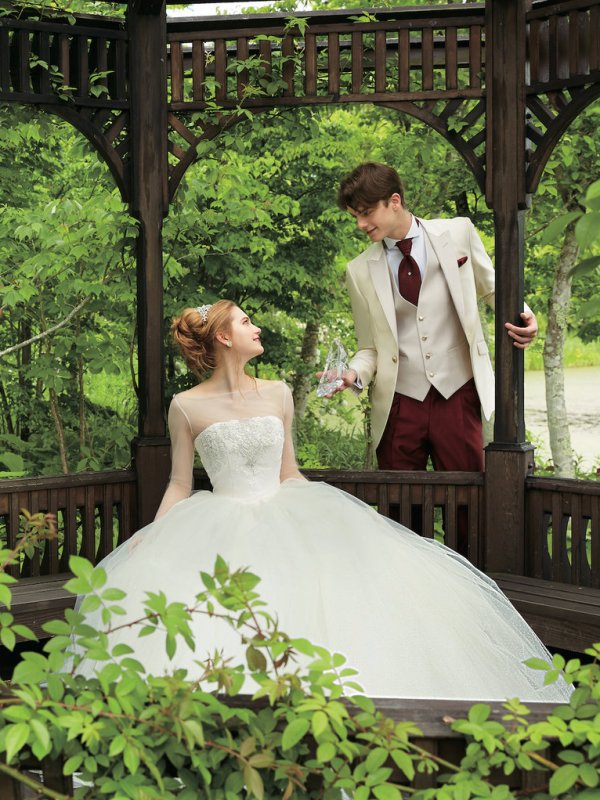 I hope we eventually get to see more of the designs, and maybe get something similar available in the US!
All photos copyright DISNEY JAPAN/KURAUDIA CO.
Article sources: Cosmopolitan, Insider