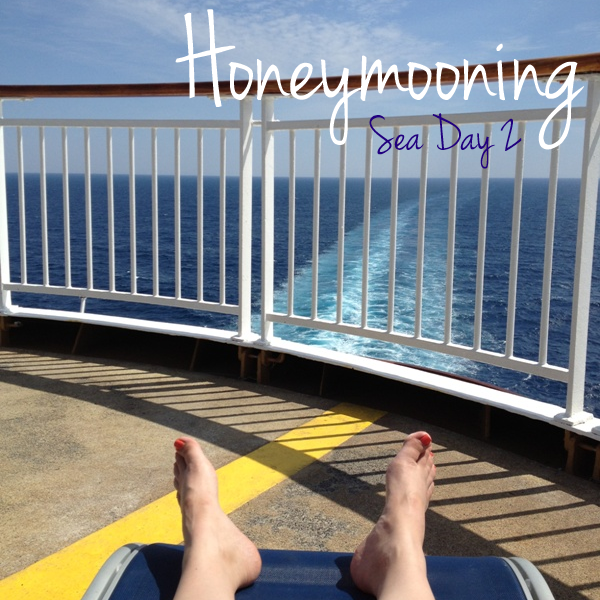 Holy Smokes! Our second and final Sea Day of the cruise. At this point we had done Mykonos, Istanbul, Izmir, and Athens all in a row with no break. EVERYONE was exhausted and it was great to have a lazy day.
We woke up pretty early after a good night's sleep and I went to the gym for about 40 minutes and Mr. BFT went running. We made it to Windows for breakfast right at 9:30 and I ordered the Eggs Benedict with extra hashbrowns and he ordered the cinnamon raisin french toast.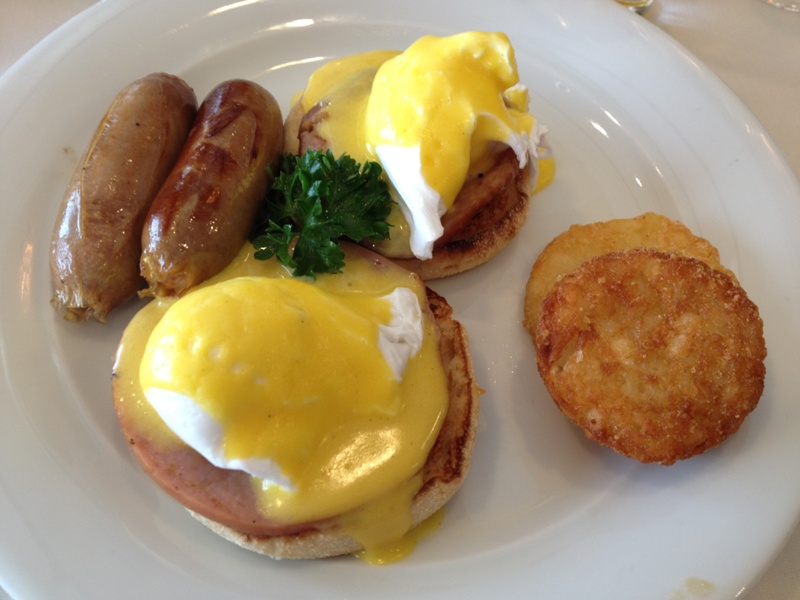 We requested our champagne from the Le Bistro night (if you order a bottle but don't finish it, they will store it for you) but they couldn't find it! So they gave us a new bottle and we made our own mimosas. After breakfast we went to find a nice place to sit in the sun, but all the good places were already gone. You gotta move quick on Sea Days! Luckily we spotted JoAnn who had a spare lounger next to her (her husband was wandering around) so I took that while Mr. BFT went to sit in the shade and read. Before all that, though, I stumbled upon the Captain Q&A and I stood up and told him there were a lot of last minute C-Word "Castaways" on the ship due to their cancelled itinerary and I thanked them for treating us so well. I also asked the captain when he sleeps and it turns out he sleeps at night! There are three captains total and they each work an eight hour shift at the helm. And then he asked me since we were on our honeymoon, when were WE sleeping? 😮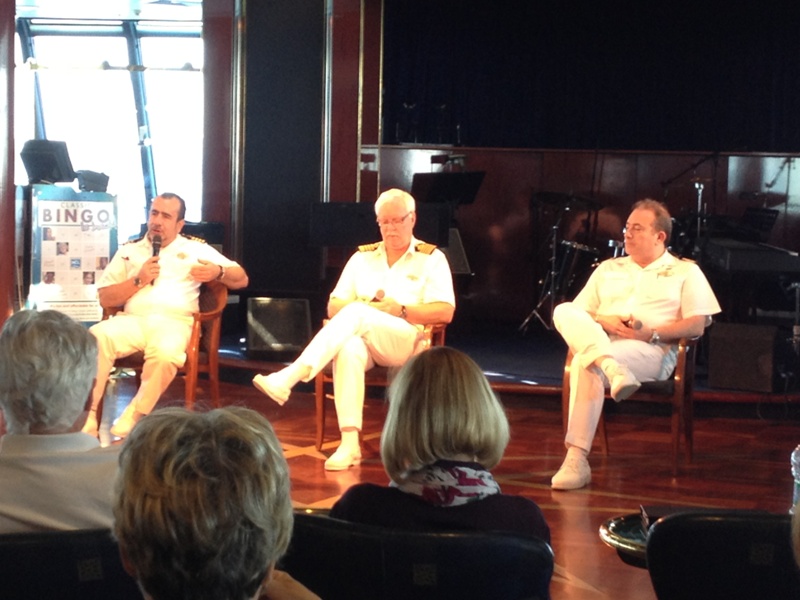 So back to the deck. At some point they started preparing pool side BBQ and we decided to eat that because it smelled so good. Details are a little fuzzy but I remember at some point after lunch, JoAnn and I looked for a quieter spot, and discovered the back of the top Deck had a bunch of lounge chairs with full sun, and pretty much nobody was up there! We pulled some chairs to the corner and JoAnn read while I listened to music and fell in and out of snoozeville. It was completely amazing.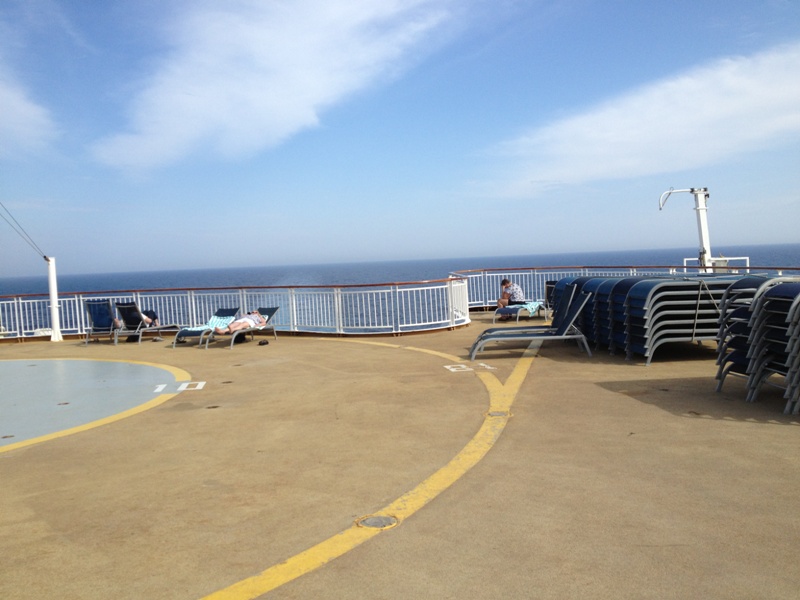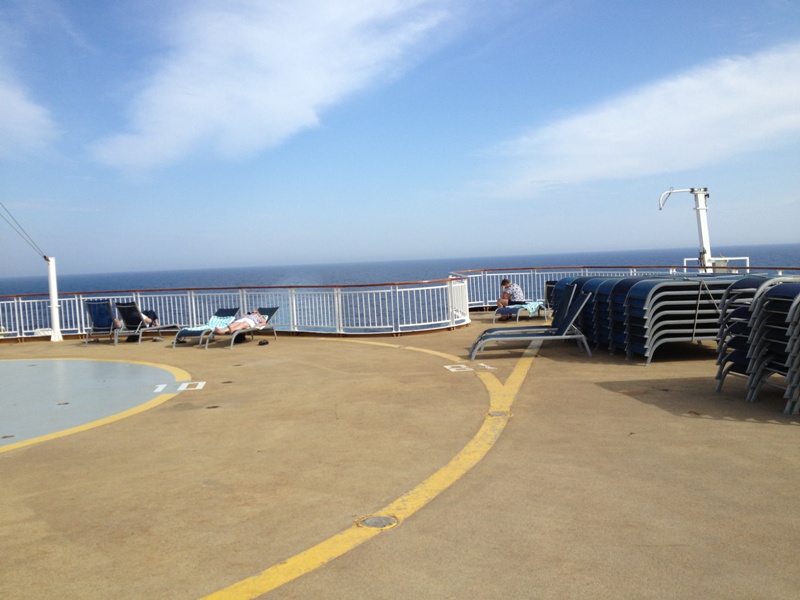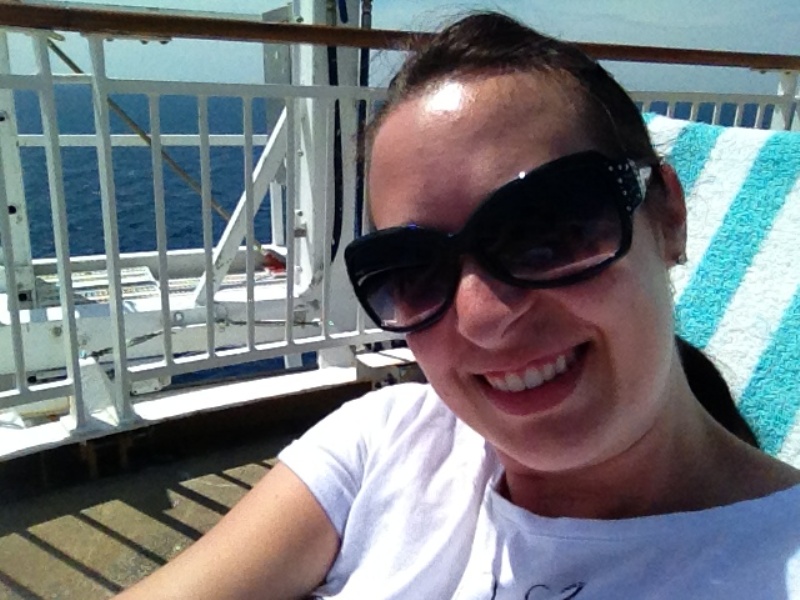 After an afternoon of doing completely nothing but sipping on fruity drinks between naps, I was famished. I went back to the room to shower and clean up for dinner, and at some point Mr. BFT came back to the room, too. We made our way to Windows for dinner where we met up with several of our "Castaway" friends and other friends we made while spending two weeks on our floating hotel. We couldn't believe it was almost coming to an end! The menu that evening was featuring French cuisine so we tried the Escargot (too oily) and I got the porkchops which were SO disappointing! Chewy and fatty, which was weird because someone else at the table had them and they were perfect. Mr. BFT had the fried chicken and for dessert we shared a pistachio creme brulee and sugar-free apple cobbler, which were okay. A lot of us had leftover champagne and wine bottles, and since this was our last night eating on the ship (we all presumed we would eat dinner in Venice the next night), everyone requested theirs and we shared them around the table. I really can't stress enough that if you are going on a cruise, go to Cruise Critic or DisBoards for Disney and make friends with people on your sailing. It enhances the experience so much! Some people made comments about how we were on our honeymoon and should spend time alone together, but we have a whole lifetime for that! It was wonderful to make new friends and share this amazing trip with everyone.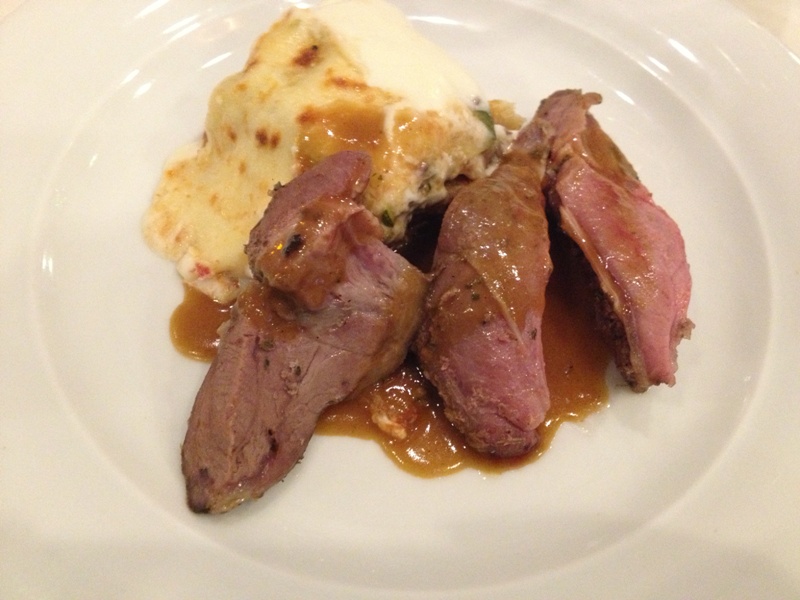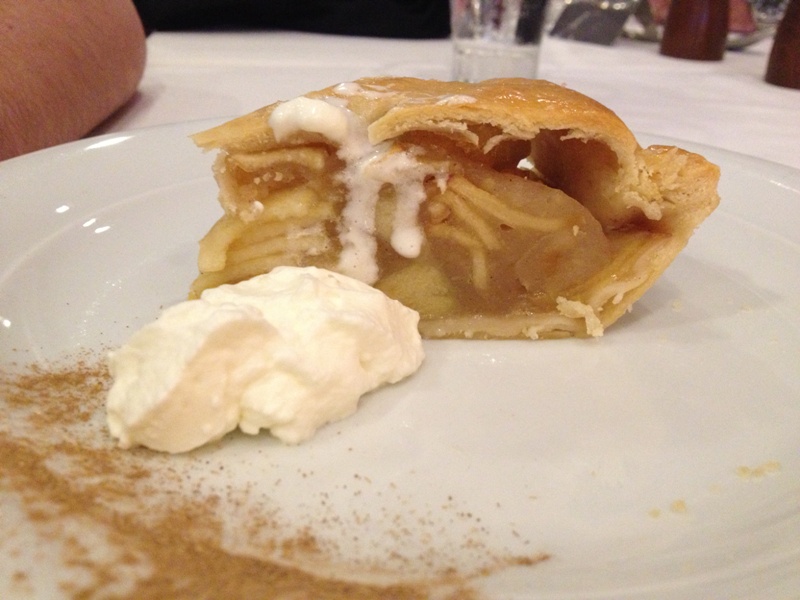 After dinner was the karaoke finals with the band. We all went to watch and support our friend and my karaoke duet partner Kent (who was robbed of the title)! But it was a fun time.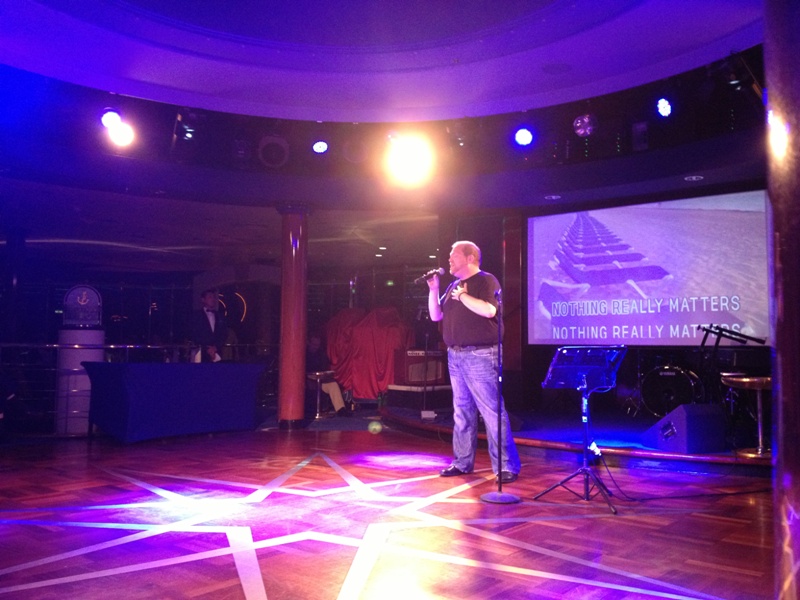 Later that night was the Norwegian Cruise Line "Chocoholics" party. Holy smokes, so much chocolate. I was still stuffed from dinner, but that didn't stop me from loading up my plate (and a bowl). There's just chocolate everywhere, it's amazing.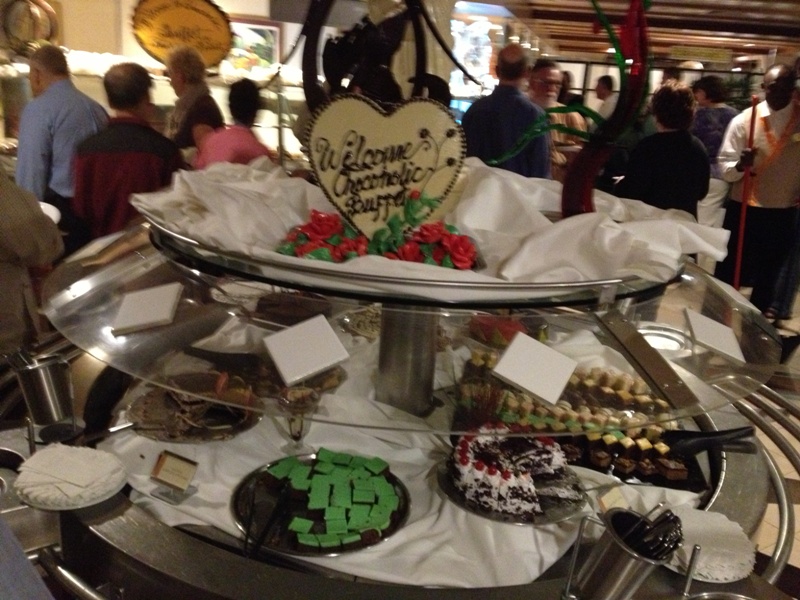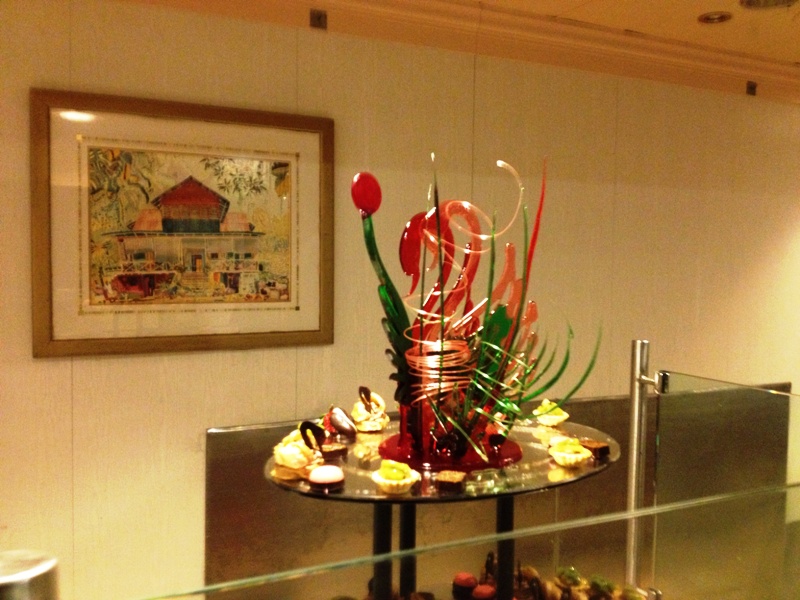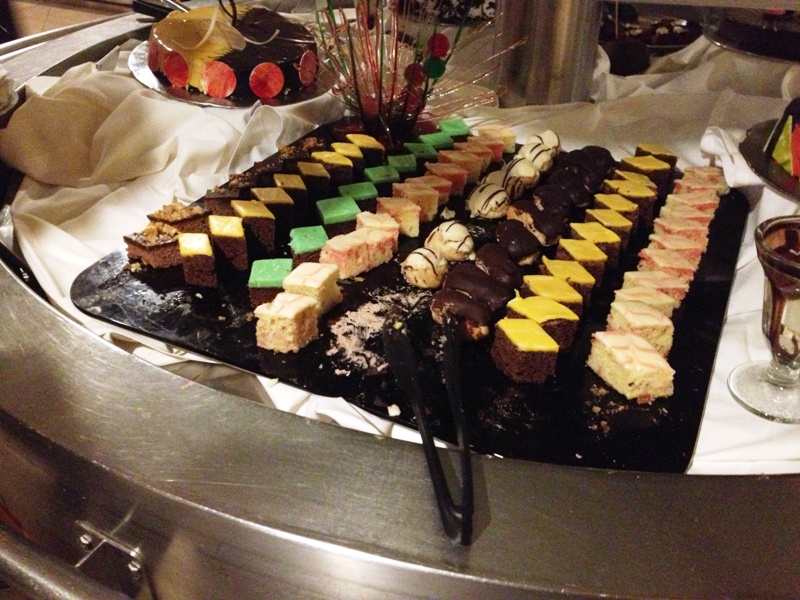 We rolled ourselves back to our room, and I took some pictures along the way because I realized I had never taken pictures of our hallway and lobby area on our beloved Deck 10. We had a little towel mouse waiting for us back in the room, along with our luggage tags (BOOOOO). When we saw our luggage tags that read "VIP," we pieced together that all the little goodies we had been receiving meant that we must have been flagged as VIP in the system. Our cruise would have been just fine without all the little perks but it sure made us feel really special. The VIP luggage tags meant we could disembark at any time on the morning of the last day, verses having a specific time slot we needed to leave.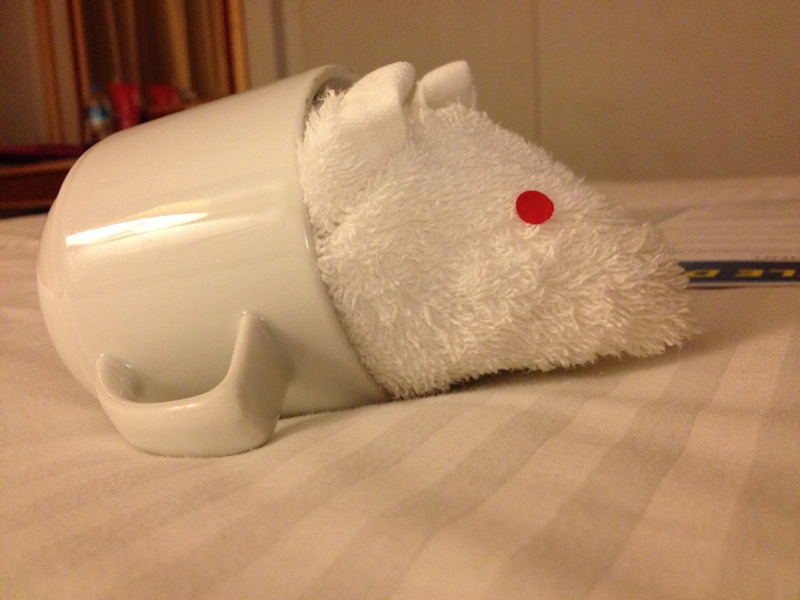 Tomorrow was a very exciting day … in the afternoon we would be arriving in VENICE! I was so excited to sail into the port because I heard the views are breathtaking, and they did not disappoint, as evidenced by the hundreds of pictures that I took while we were sailing through the canal. Hopefully I'll get Day 1 in Venice posted next week!
Past Honeymoon Posts:
Chapter 1 – All Aboard the Norwegian Spirit!
Chapter 2 – Barcelona, Spain
Chapter 3 – Toulon and Bandol, France
Chapter 4 – Florence, ItalyChapter 5 – Rome, ItalyChapter 6 – Naples, Italy
Chapter 7 – Sea Day 1
Chapter 8 – Mykonos, Greece
Chapter 9 – Chef's Table on the Norwegian Spirit
Chapter 10 – Istanbul, Turkey
Chapter 11 – Izmir and Ephesus, Turkey
Chapter 12 – Athens, Greece