Our second to last stop on our honeymoon cruise was Athens, Greece. Unlike our stop in Mykonos, we knew Athens would be very different. We had a tour planned and it would be much more fast paced. Luckily I made notes about our Athens day, so I have a pretty detailed recap! This was another stop where I had a tough time narrowing down the images, so I apologize for the slow load time in advance. (Just wait until we get to Venice. Ack, so many AMAZING pictures.)
The actual port we stopped at was Pireaus which is about 30 minutes from the center of Athens. We had a shore excursion planned which I took the lead on when our C-word cruise was cancelled. The company was Private Greece Tours and they were fantastic! Via emails I communicated with Nikos, the owner, and he was really great. He greeted us at the port and was our driver. Our actual guide was Viseleh. Really knowledgeable and friendly; he even sat with us during lunch and answered our questions about Athens, even though it was technically his break time. Really just can't say enough good things about our tour.
We all got out of the terminal and met with our driver and tour operator Nikos. The van was parked right there at the port and we were all on the van and moving within a matter of minutes. Pireaus is an industrial port town which Nikos explained is a fairly new city, even though the port itself has been there for centuries. It only took us about 30 minutes to get to Athens and there we picked up our tour guide, Viseleh. We paid extra for the guide and it was very much worth it. Nikos explained we were going to rush to the Acropolis and Parthenon before the crowds came and before it got too hot. We were there and walking around by 9am. The first thing we saw was this dog at the entrance, just straight up CHILLIN. Viseleh explained stray dogs are a huge problem in Athens and they are everywhere, but at least they aren't phased by people in the slightest. The views from the Parthenon hill are amazing, as are the ruins. Viseleh explained the history of the area and how several nationalities tried to conquer the area. The Parthenon was built as a temple to Athena after the Greek people won two difficult battles against the Armenians.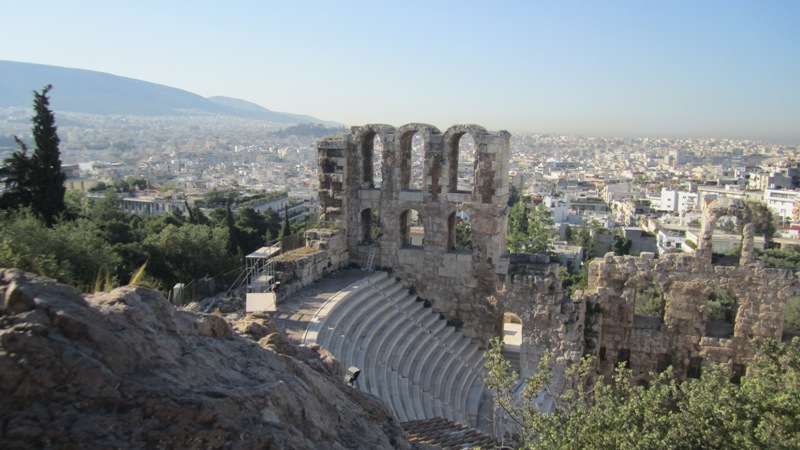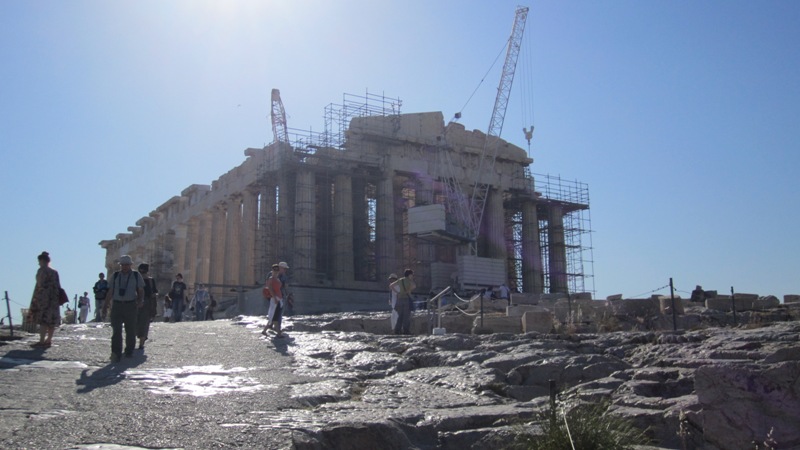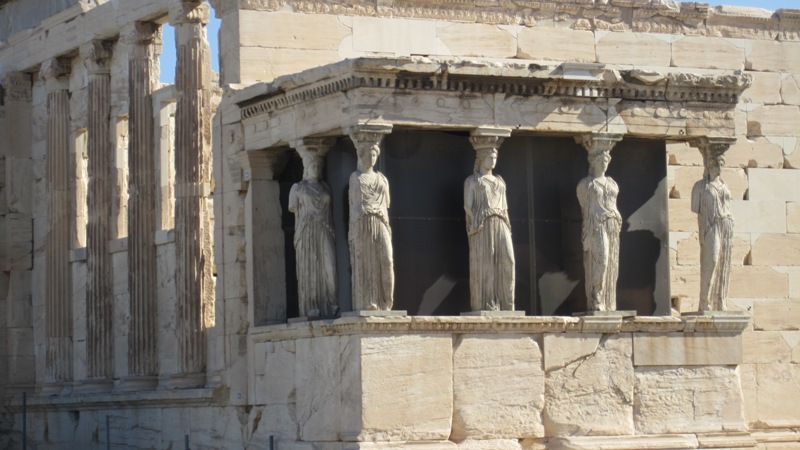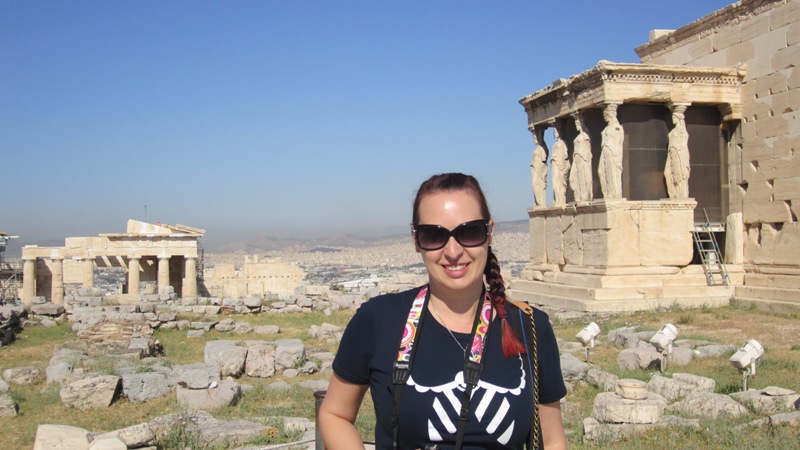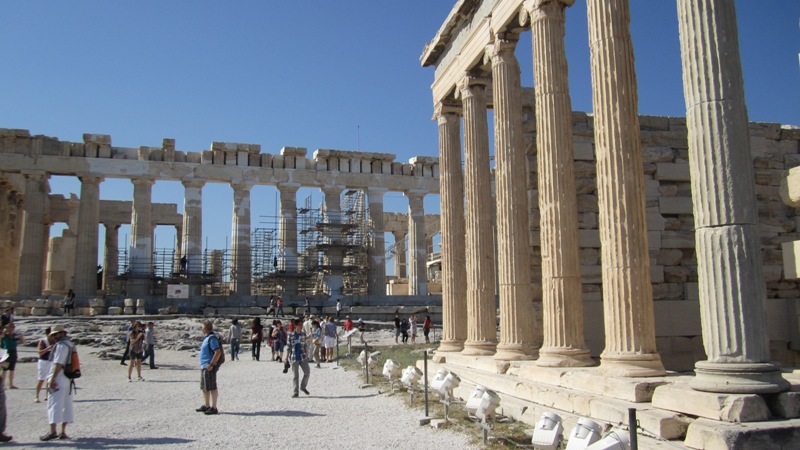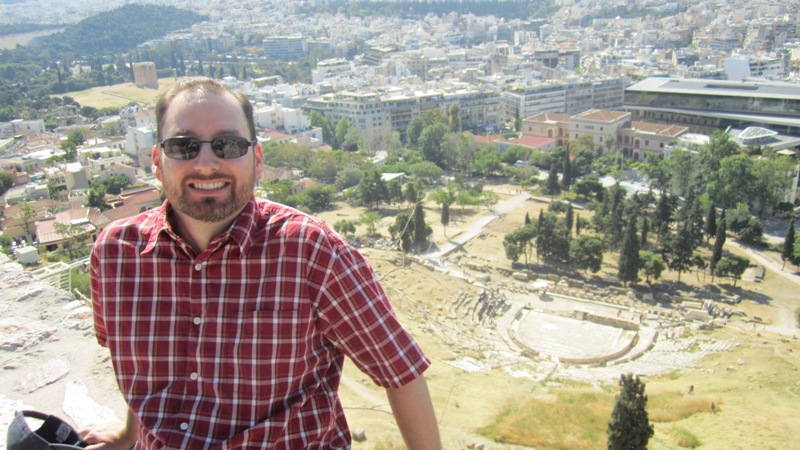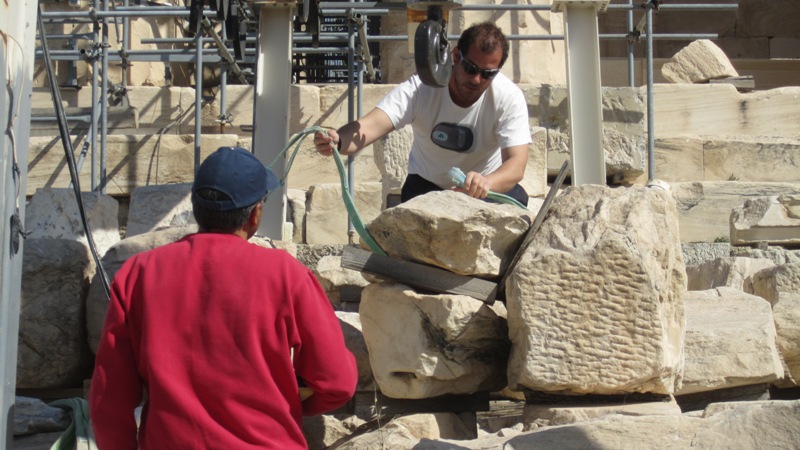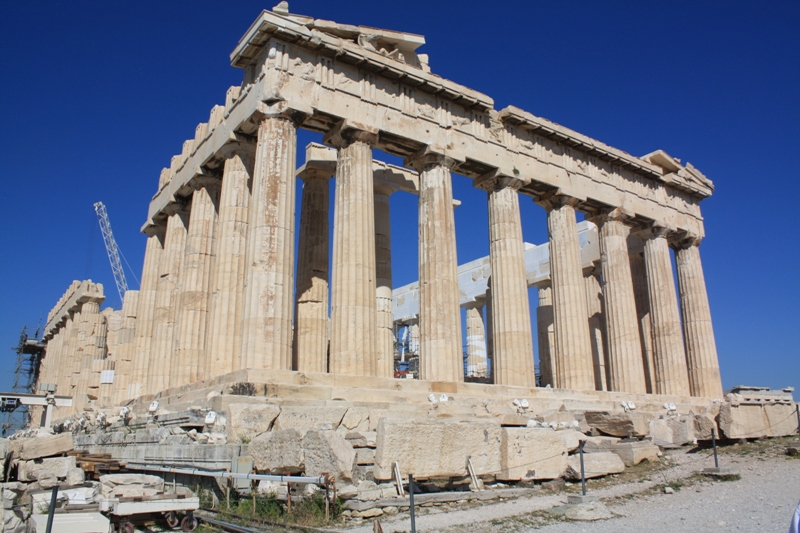 After the Parthenon, we traveled to the Temple of Zeus and the Panathenaic Stadium (home of the first "modern" Olympics in 1896 but was originally built in 329 BC and is made entirely of marble) for some more pictures and then we stopped for lunch on a street near the Agora. Our lunch was amazing and in true European fashion, I got a huge bottle of white wine for just a couple dollars!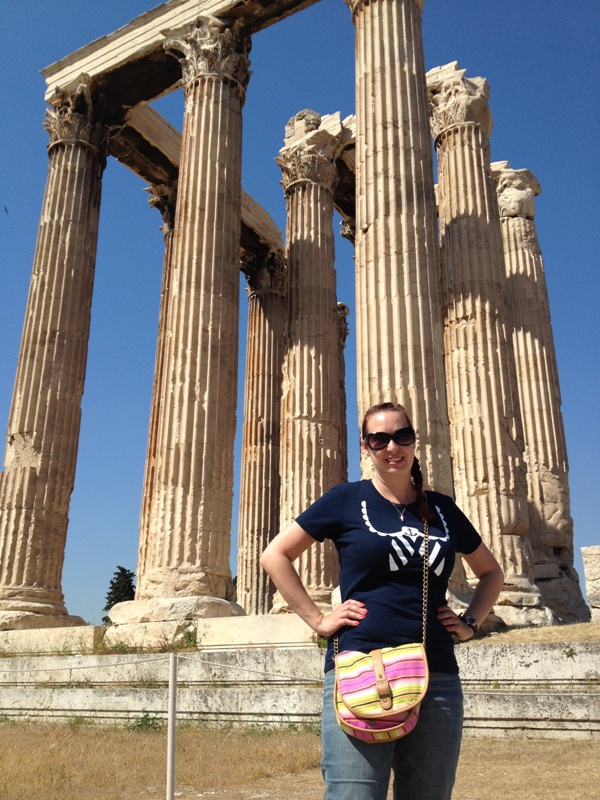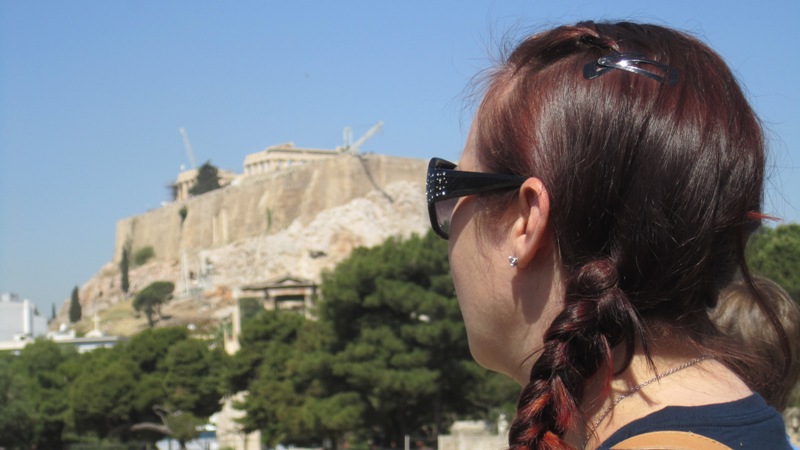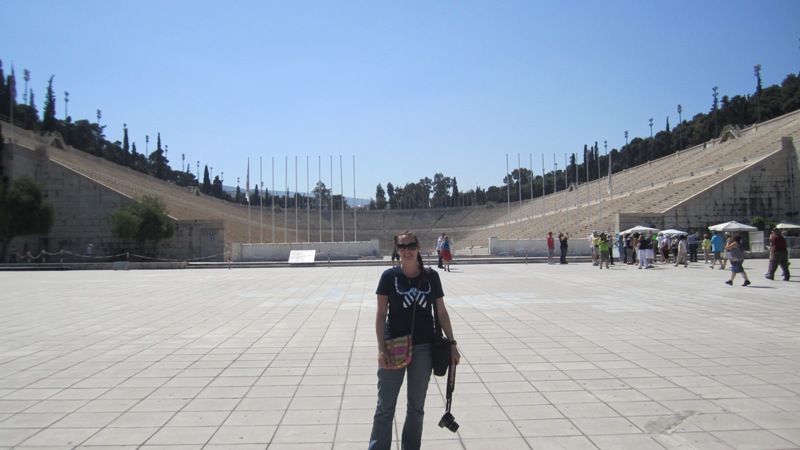 As we were en route we happened upon a group of protesters. Athens has been in a state of unrest due to budget crisis (that's a very sweeping and general description on my part). I had read it was so bad in recent years that some cruise lines made last minute decisions not to port there. Luckily things had calmed way down before our sailing in April 2013.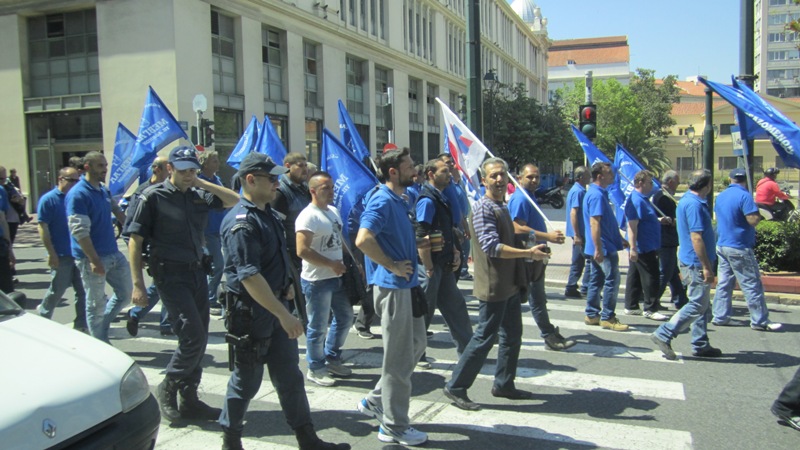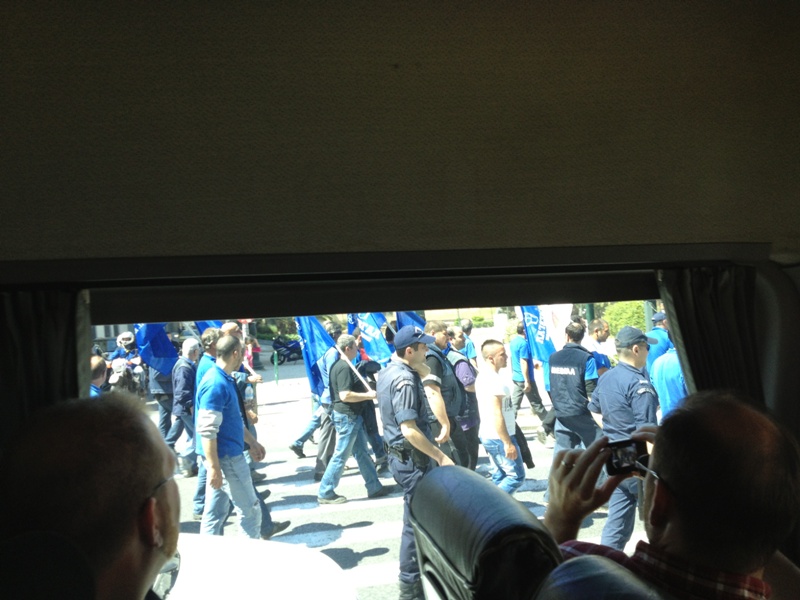 During lunch is when something totally crazy happened. Not long after we sat down, I looked up and saw my friend Rea walking down the street! I had met Rea a few years back when we were playing the same Facebook game. We met in the game's forum, really got along, and became fast friends on Facebook. I knew she lived in Athens and we were trying to figure out how we could meet since I didn't have a functioning phone, and since I had no idea where we would be at any given time of the day. We concluded it would be just too difficult. So we can't believe we just ran into each other randomly on the street. They were on their way to drop her boyfriend off at work so couldn't stay for longer than a couple pictures. It was pretty incredible. As Rea posted on her Facebook, when two people are destined to meet, the universe will make it happen!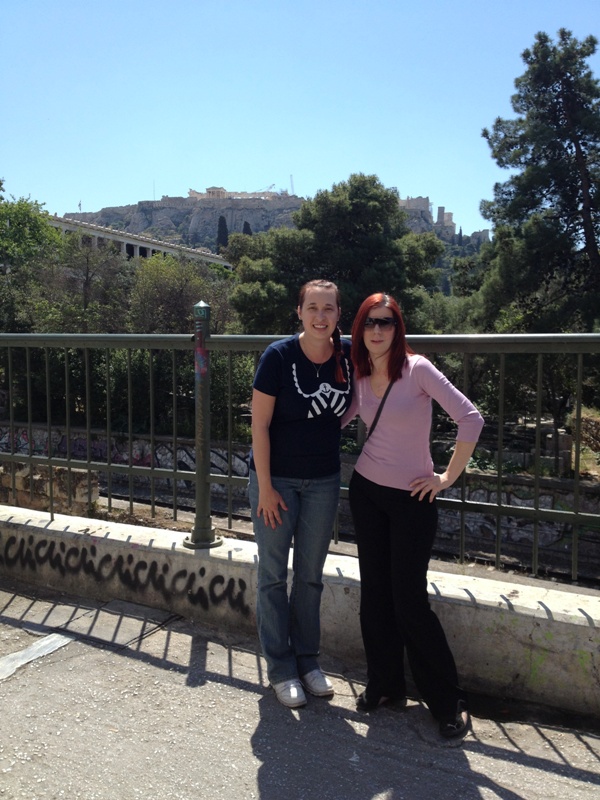 We had a great lunch with lamb kabob, tzatziki, saganaki, greek wine, and some kind of honey semolina dessert. As lunch was ending I made friends with a very friendly cat who actually scratched me because I wasn't petting it enough. I had paranoia about disease and cat scratch fever, but I watched my hands real quickly and used a sanitary wipe and made it out alive. After lunch we couldn't resist getting some gelato at a little place around the corner. Viseleh recommended it!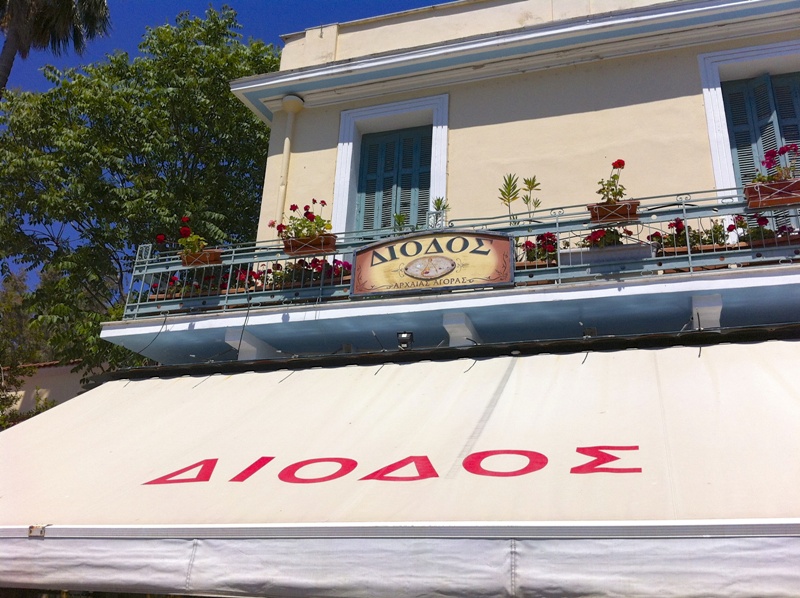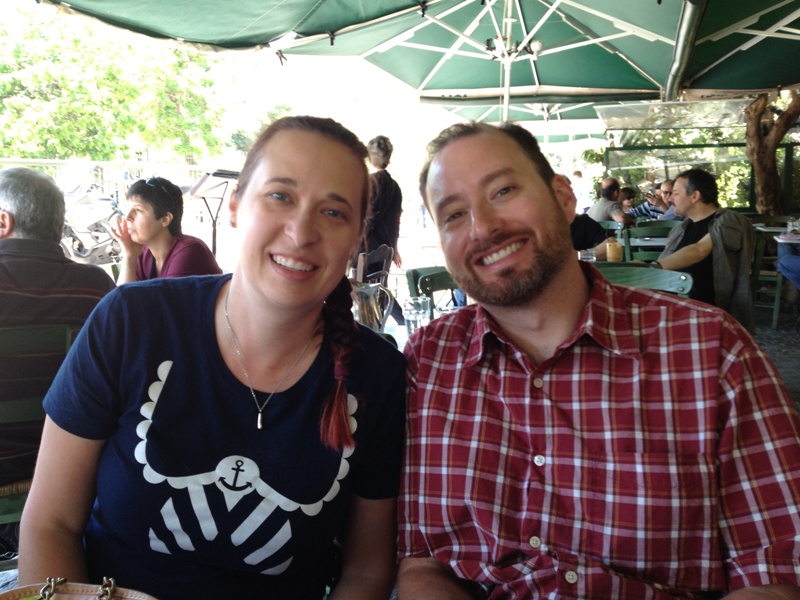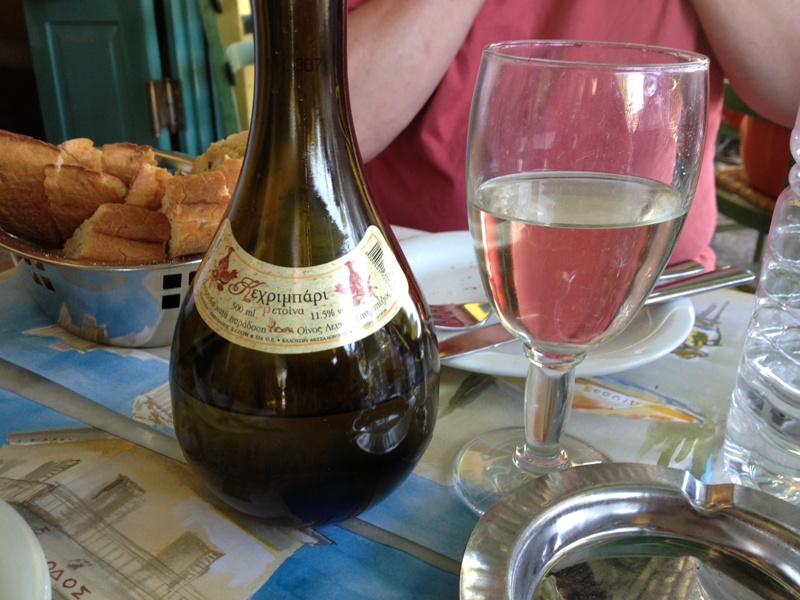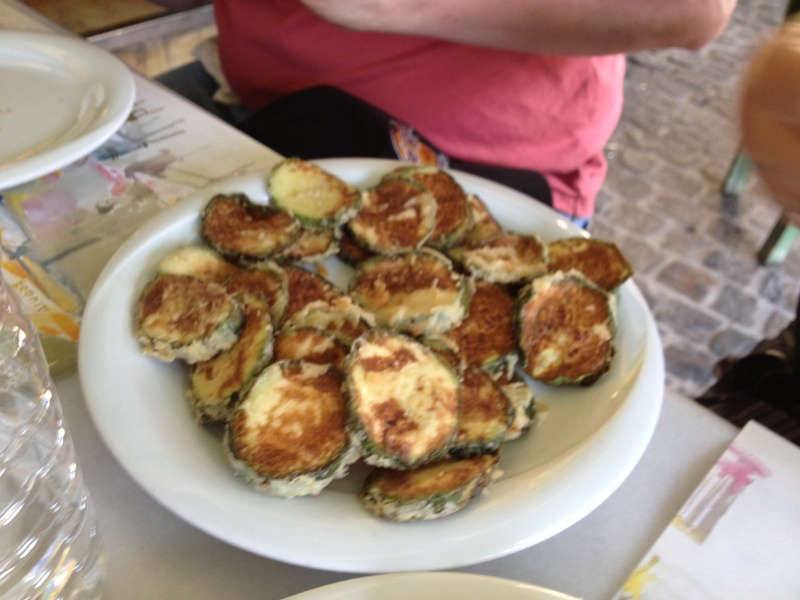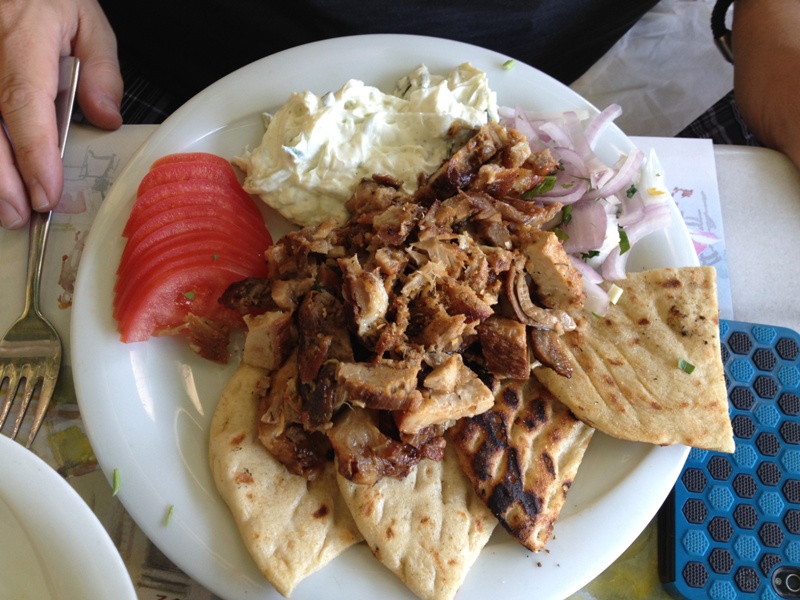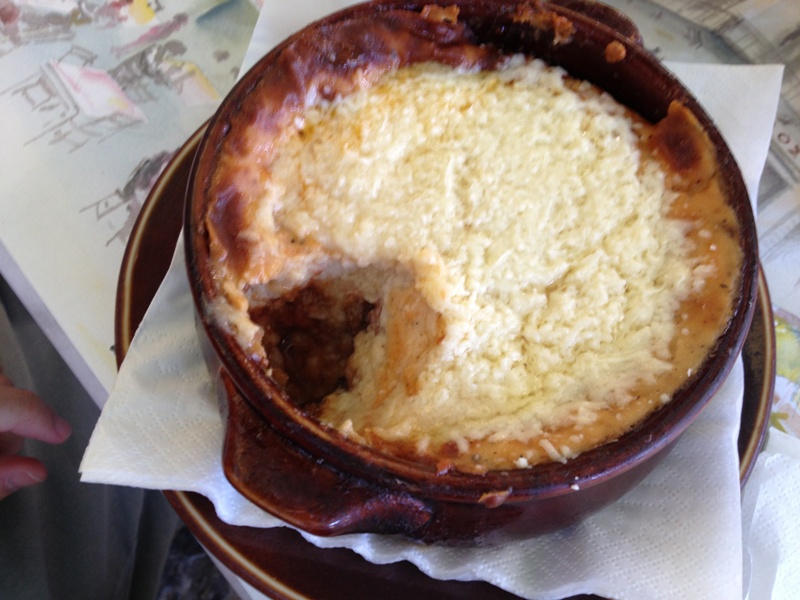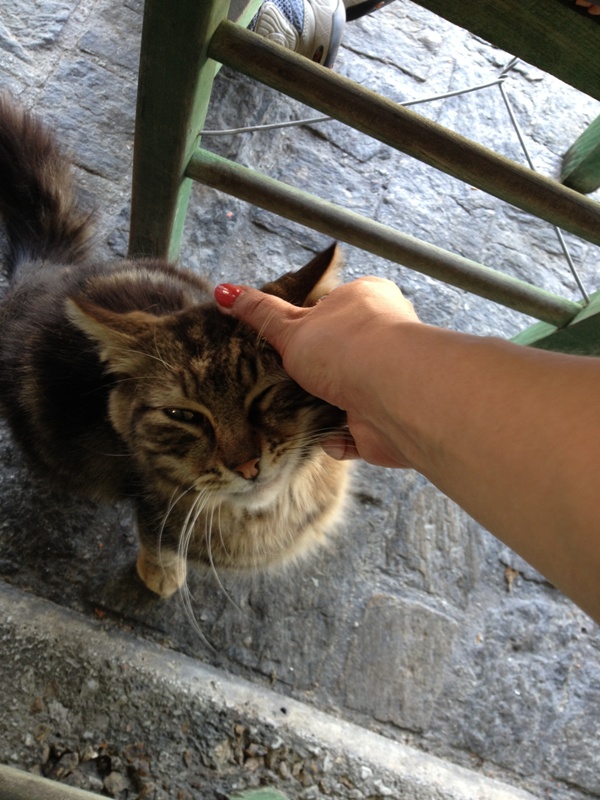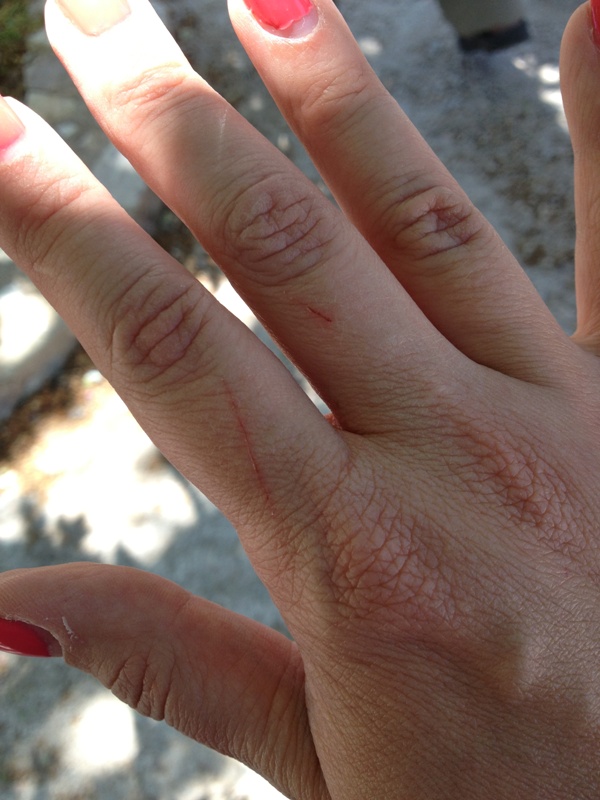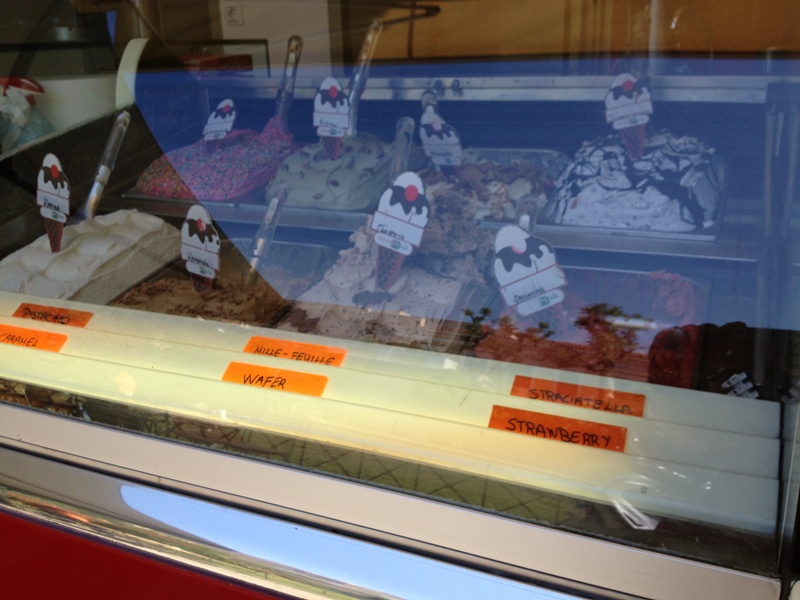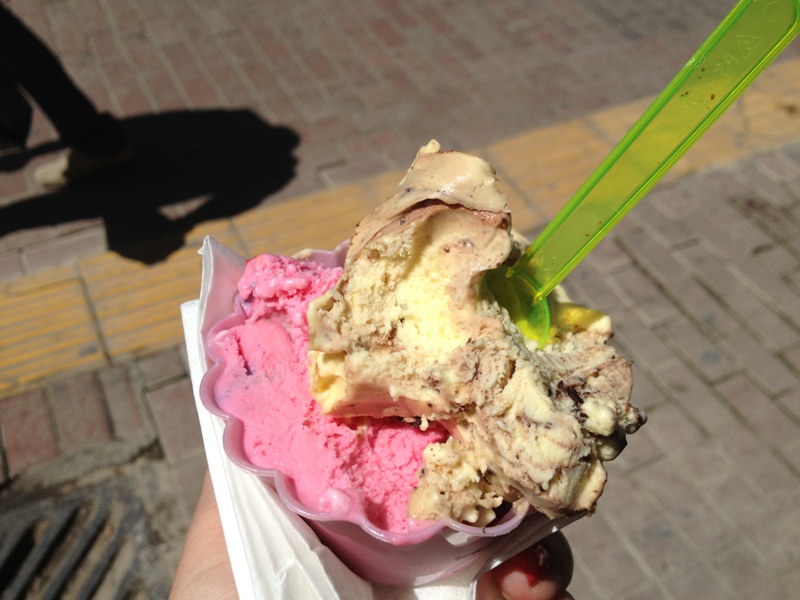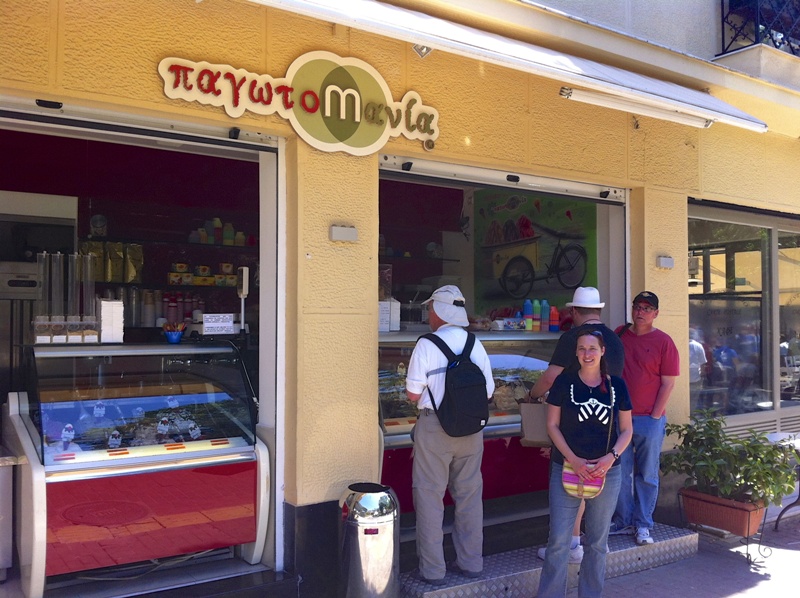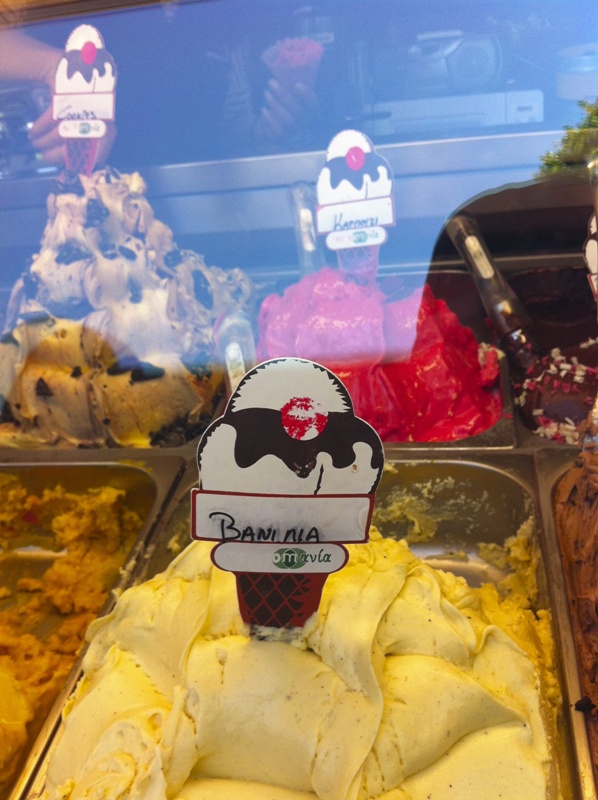 After lunch we entered the Agora and saw some more ruins and a museum. We then stopped at the tomb of the unknown solider for the Changing of the Guard at the Parliament Building which was really cool. Every hour the guards switch out, and they do a ceremonial presentation where the two guards are totally in sync. For their hour on guard they have to stand completely still! The whole thing was quite incredible and impressive. Viseleh told me it's the highest honor for a Greek soldier to be chosen as a guard.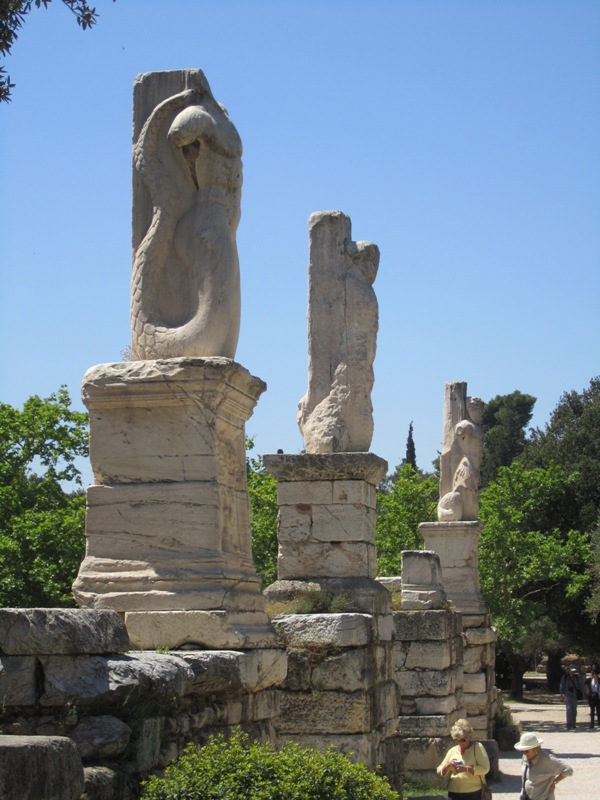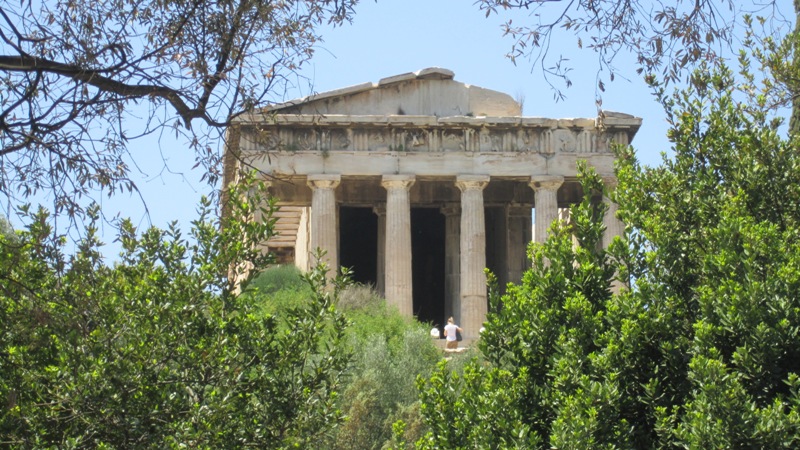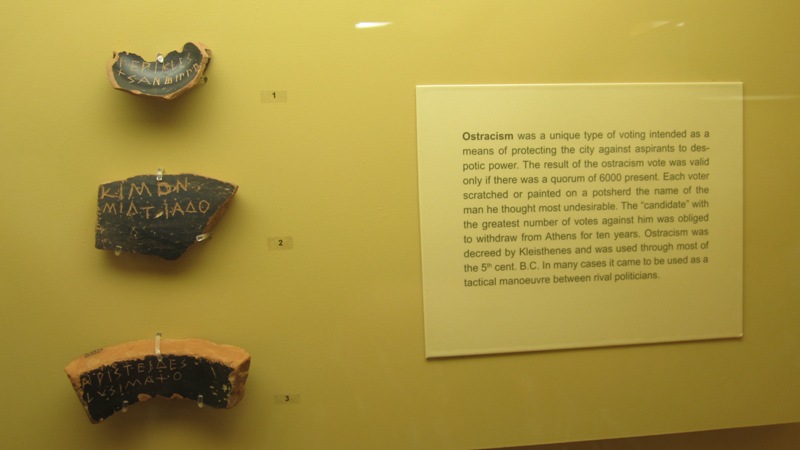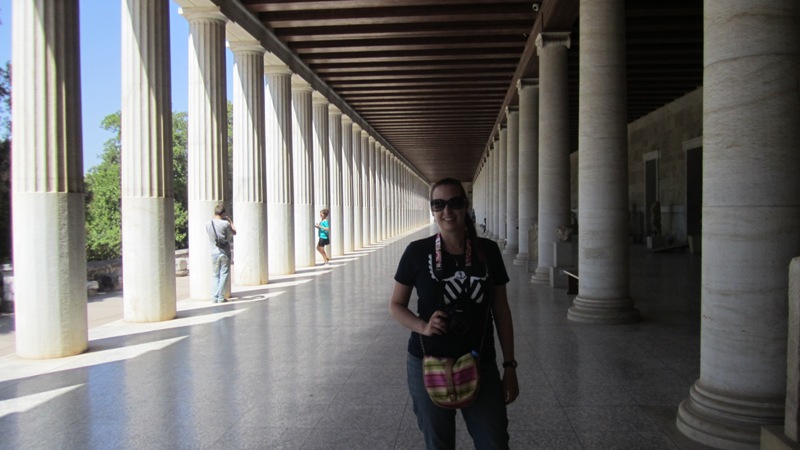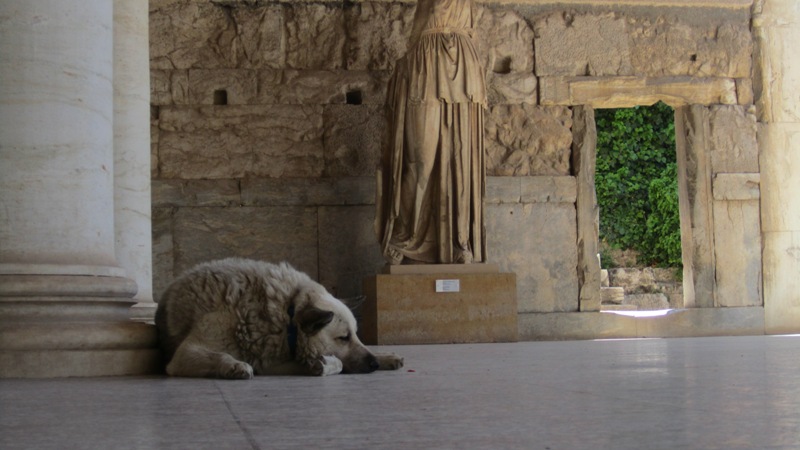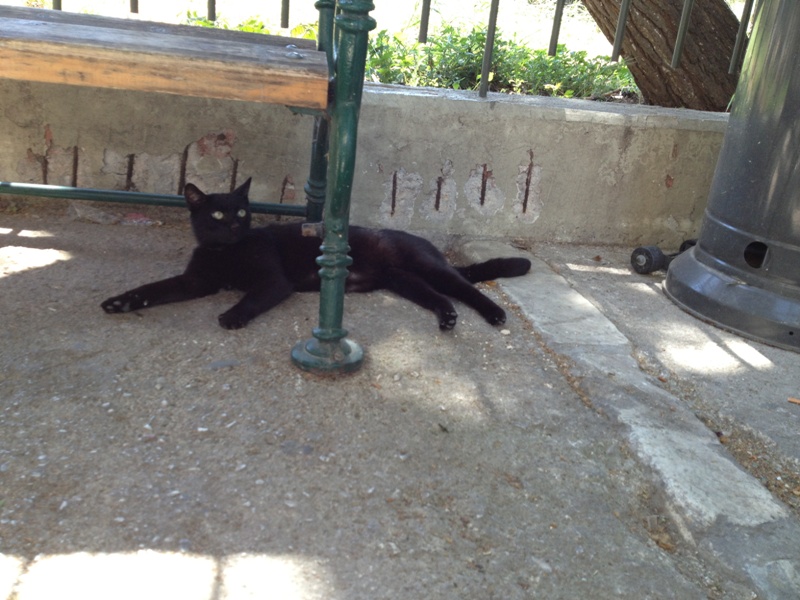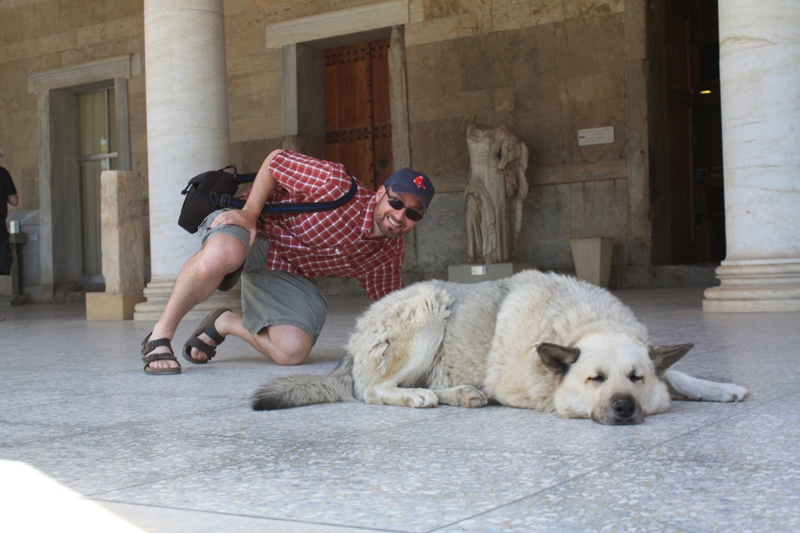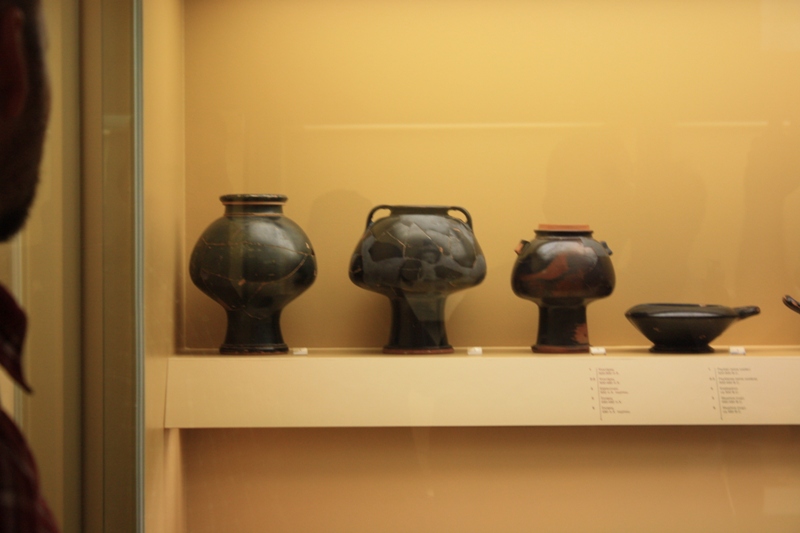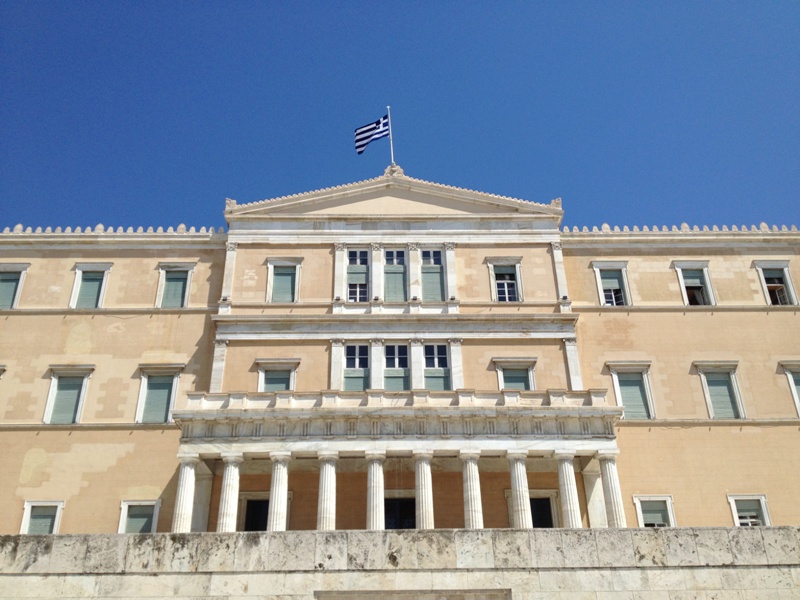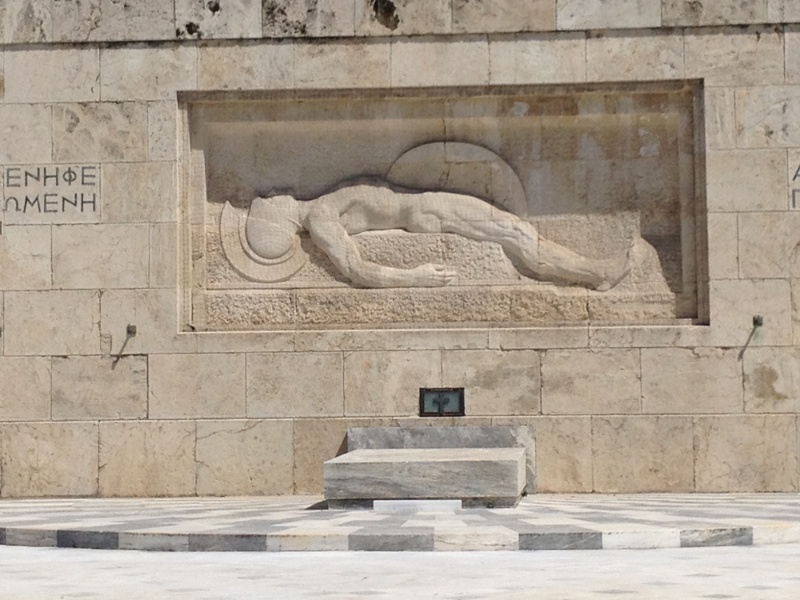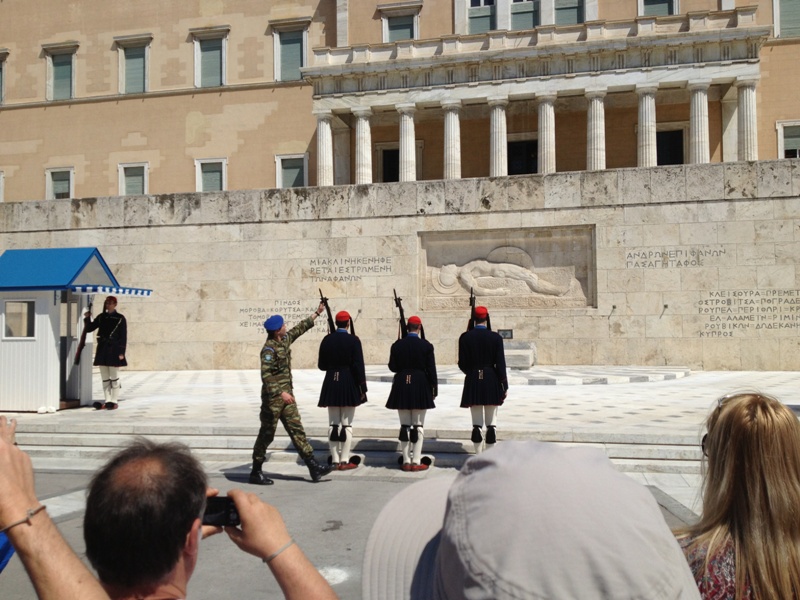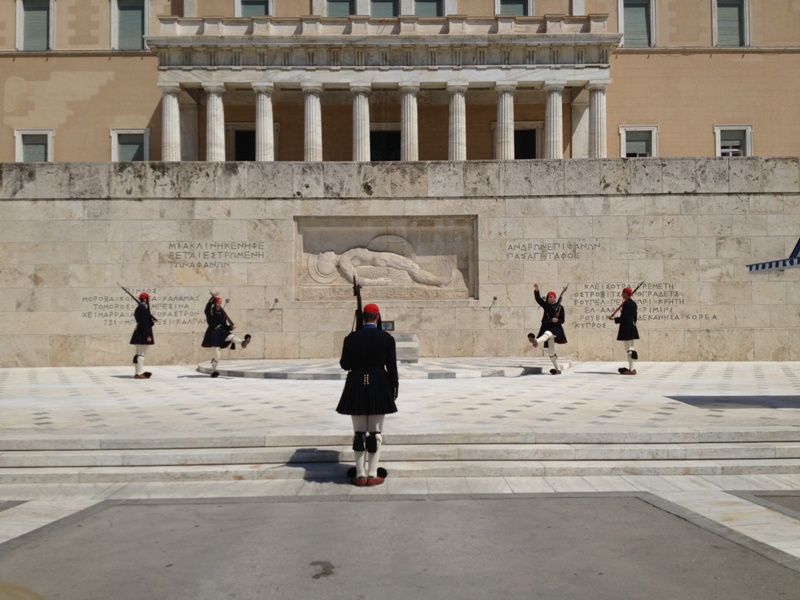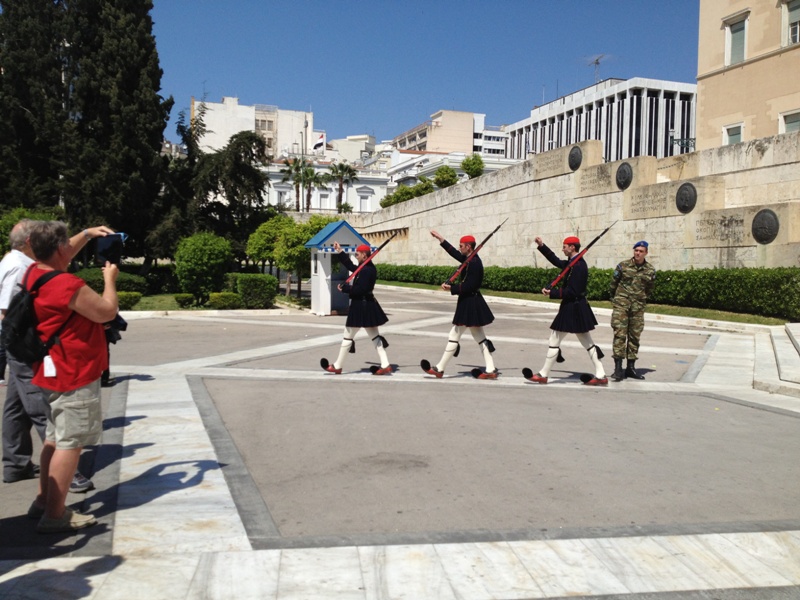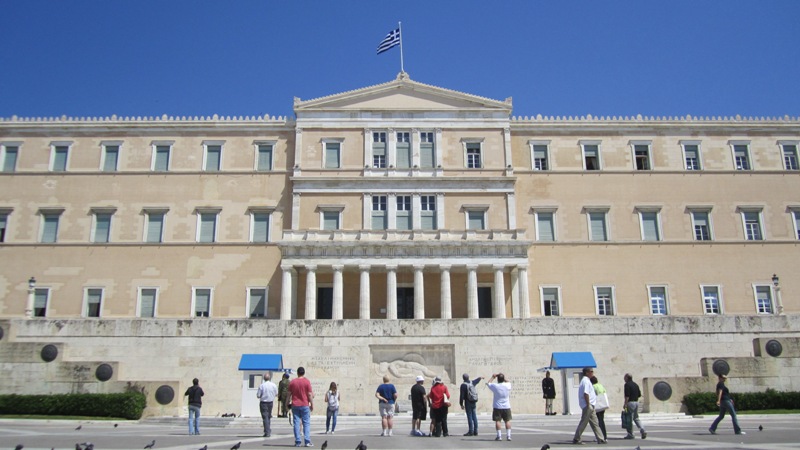 After that we hopped on the bus and took a vote and decided to go up the Lykavittos Hill and have less time shopping at the Plaka. We went up the "mamma mia" twisty road and stopped for pictures for a few minutes, then made our way to the Plaka in traffic. We had only 15 minutes to walk around. My goal was to get gladiator style sandals. I found some quickly but couldn't communicate with the shop owner. I tried to tell him my shoe size and pick sandals up to show him and he kept telling me no and putting the sandals back on the shelf. It was really frustrating but I walked away and thought I could find another similar shop but with our limited time there was nothing to be found. So I went back to the meet up point disappointed, and bought two small bottles of Ouzo (Greek liquor) to take back to the ship as a consolation. I was so rushed, I have NO pictures from the Plaka area!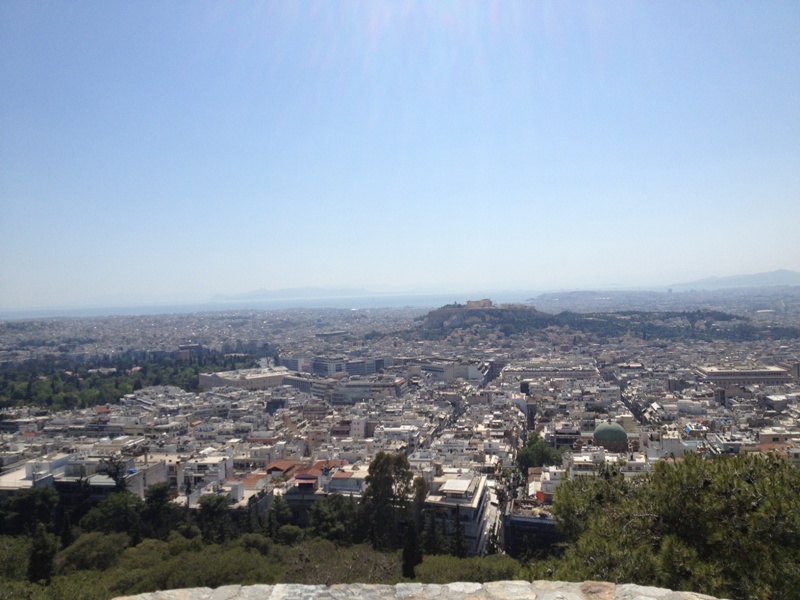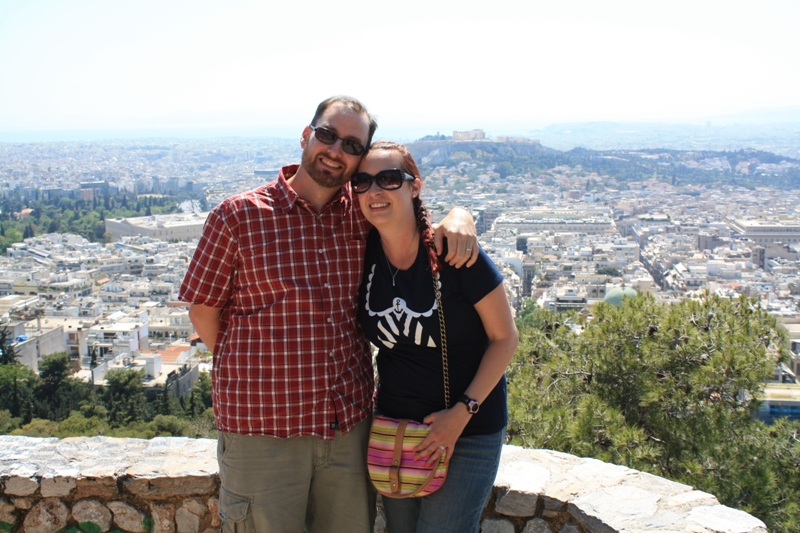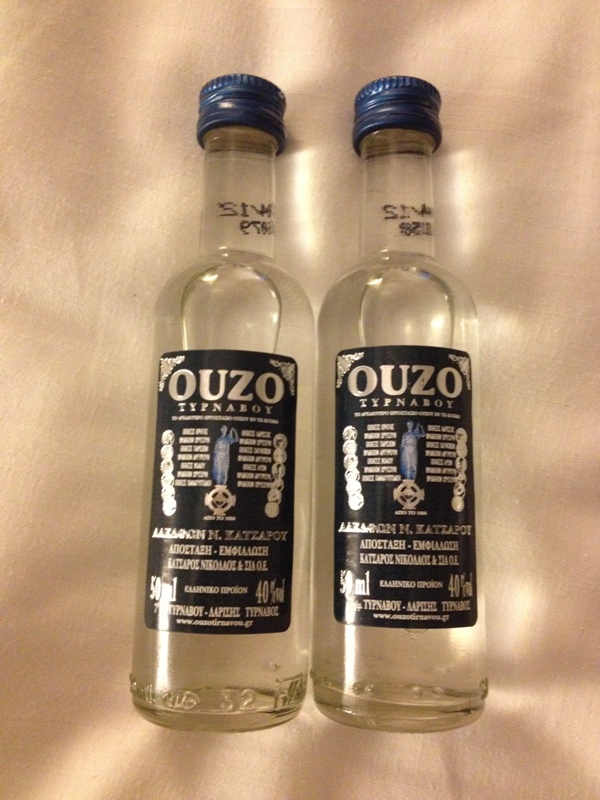 We then walked back to the van and made our way through traffic about 30 minutes back to the port. We got back really early and in hindsight we could have stayed much longer in the Plaka but it's better to get back early than miss the boat. We loved Viseleh so much we asked to take a picture with him! He was the best!
We walked around the souvenir shops in the port terminal and I was very drawn to a mini figurine of Nike which is not a god or historical figure I have ever been connected with, but I found the statue very beautiful and decided to buy to fill the gladiator sandals sized hole in my heart. It was 25 euros and we probably could have purchased the same figurine in the Plaka for half the price but oh well. She stands proudly on my desk, reminding me of all my little victories.
We got back on the ship (our VIP gift for the evening was chocolate covered strawberries) and bummed around the room for a little bit then decided to try to find a place to sit and read and type. We got a table outside of Henry's Pub and sat for a while but it turned into the smoking section and we decided to walk to see if we could find a better place. After walking around the top decks and being disappointed, I told Mr. BFT I needed some alone time and he went to Galaxy and I went back to the room to nap and take sunset pictures. I saw Kent and Mark in the hallway and told them to come over after their dinner at Le Bistro for some Ouzo. After my hour nap Tim returned and we went up to the buffet for a small salad. We saw Nengah in the hallway and told him he didn't have to make up our room, just leave us the schedule for tomorrow because we were going to be right back. In the 10 minutes we were gone, he cleaned our room, turned down the bed, made a towel animal and left us the daily schedule. He's the best! Mark and Kent came by around 8:30 and we shared some Ouzo which was MUCH different than the shot we had in Myknonos. This was much stronger and just like Visaleh told us, real Ouzo would milky when you added ice.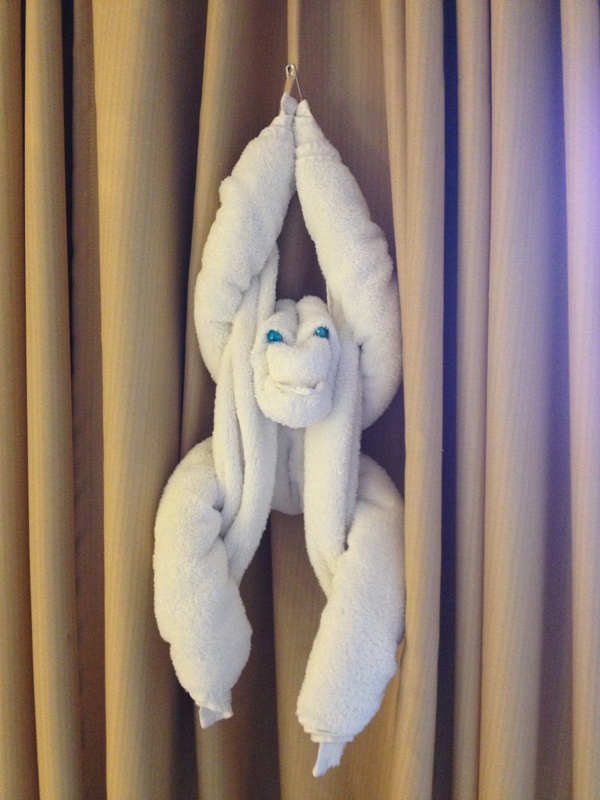 After our Ouzo we went to the casino and I played the roulette table a little while the guys played craps. We were probably there about 90 minutes before heading up to the White Hot party. None of us were wearing white but they still let us in! I ordered a watermelon gin mojito and Kent ordered a regular mojito in the light up glasses. My watermelon mojito was awful and the music at the party was way too loud for me, so we left and tried to find something better to do, but there was nothing around. There was a musician in Henry's so we couldn't do karaoke and nothing else was really happening. I went to Ed at Blue Lagoon to ask him to fix my drink. He thought to add Midori which was a brilliant idea! He went to shake the drink and when he flipped the shaker it flew open and the drink spilled everywhere! He added more midori to whatever was left of my mojito and shook it successfully this time and didn't charge me for it so I gave him 2 dollars. He said he hasn't spilled a drink in years and said "Sh** happens." I was laughing so hard. Poor Ed!
After that we called it a night and went back to the room to watch some BBC news before going to bed around 11:30. The next day was a much needed Sea Day, with nothing on our schedule. One more day until we reached our final destination, Venice!
Past Honeymoon Posts:
Chapter 1 – All Aboard the Norwegian Spirit!
Chapter 2 – Barcelona, Spain
Chapter 3 – Toulon and Bandol, France
Chapter 4 – Florence, Italy
Chapter 5 – Rome, Italy
Chapter 6 – Naples, Italy
Chapter 7 – Sea Day 1
Chapter 8 – Mykonos, Greece
Chapter 9 – Chef's Table on the Norwegian Spirit
Chapter 10 – Istanbul, Turkey
Chapter 11 – Izmir and Ephesus, Turkey