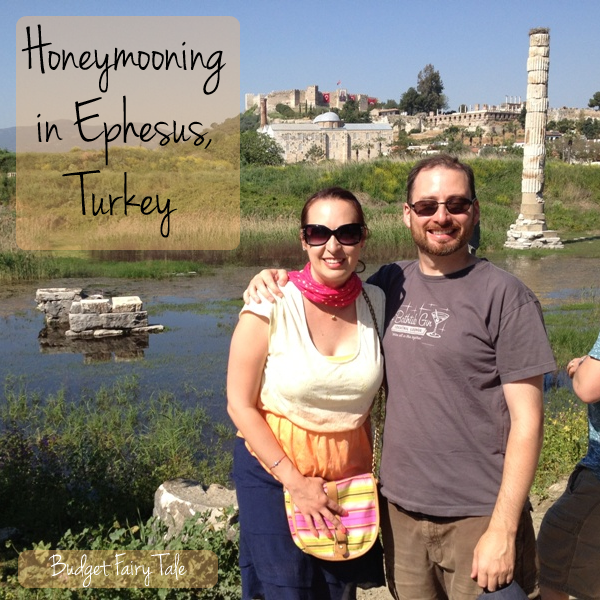 Our honeymoon stop in Izmir was a bit of a puzzlement for us. Originally we were really hoping to visit Cesme peninsula (as I discussed in my planning post for our Izmir day). Alas, commuting there was going to be too difficult on public transport and too expensive with a cab. So we decided to join a group tour with our new cruise friends and visit Ephesus.
A little background on Ephesus. Located near the western coast of Turkey, Ephesus was built in 10th century B.C. when that region was part of Greece, and became one of the largest cities under the Roman Empire. It is known for the Temple of Artemis, one of the Seven Wonders of the World (now destroyed), the Basilica and tomb of John the Apostle, and House of the Virgin Mary, where Mary (mother of Jesus) is said to have spent her final years. So basically there's, like, important history stuff there. You can read more about Ephesus on its Wikipedia page.
Sadly I don't have too many notes from Izmir. The tour goes along so fast and there's SO much to see and learn. I have a ton of great pictures of ancient ruins and I have no idea what they are, exactly. I'm going to post pictures from the day and write what I can remember, and turn to the internet for assistance for some things.
The day started late. We were docked in Izmir from 11:30am to 7pm so we were well awake before we had to get off the ship for our tour. We had the buffet breakfast and leisurely ate on the top deck in the sun, and watched the boat sail alongside the Turkish coast. Pinch me!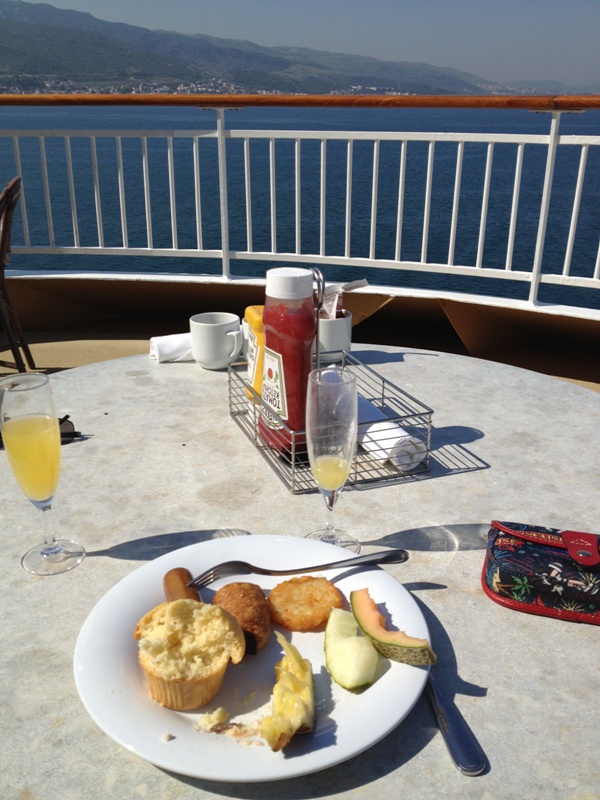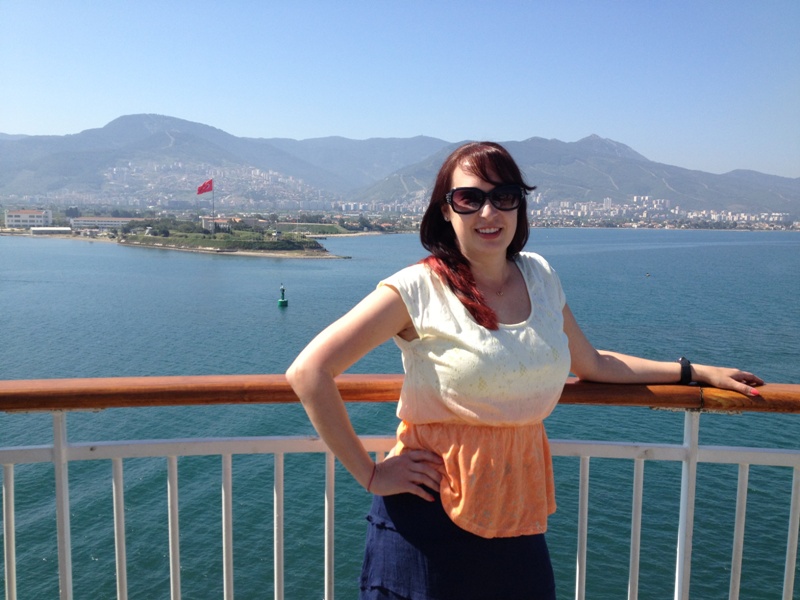 When it was time, we met up with our group at our designated meeting point and made our way off the ship. We found our guide and got on the bus for our approximate 60 minute ride to Ephesus.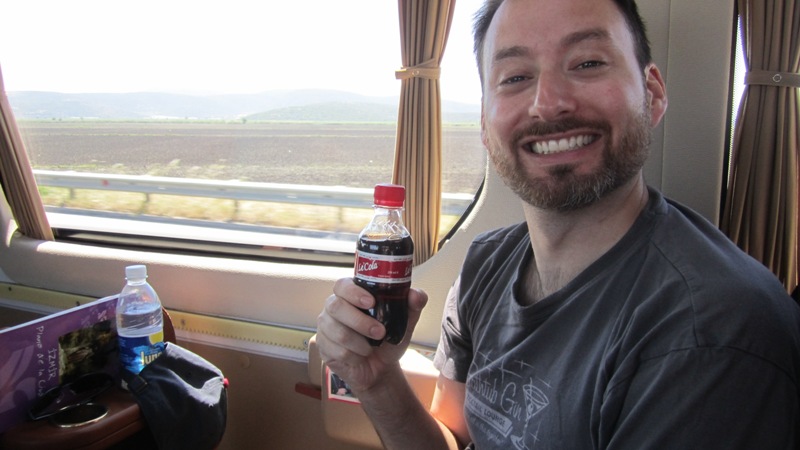 Mr. BFT was quite amused by Turkish Coca-Cola.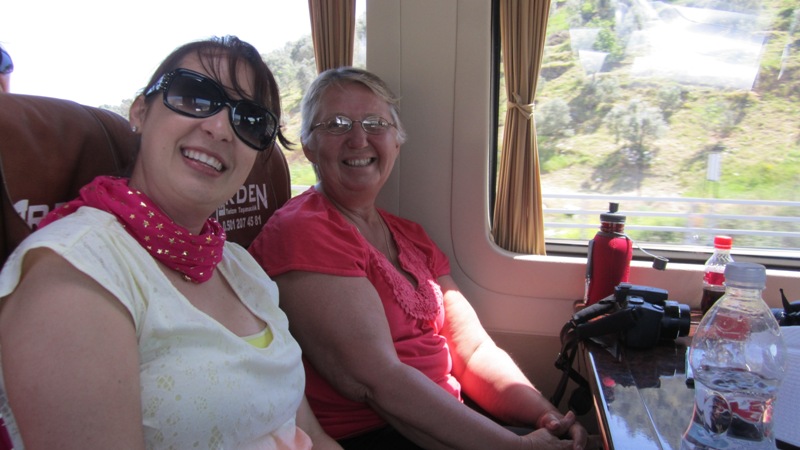 Me with new friend Joann.

Our friends Mark and Kent.
We arrived at Ephesus and our guide Ilker helped us navigate our way in. Ilker was great; super knowledgeable about the area and very friendly. We learned that, despite the vast ruins we were viewing that day, Ephesus was only about 20 percent excavated!
We started at a higher elevation, and we learned this was more of the government area, where the important people conducted their business.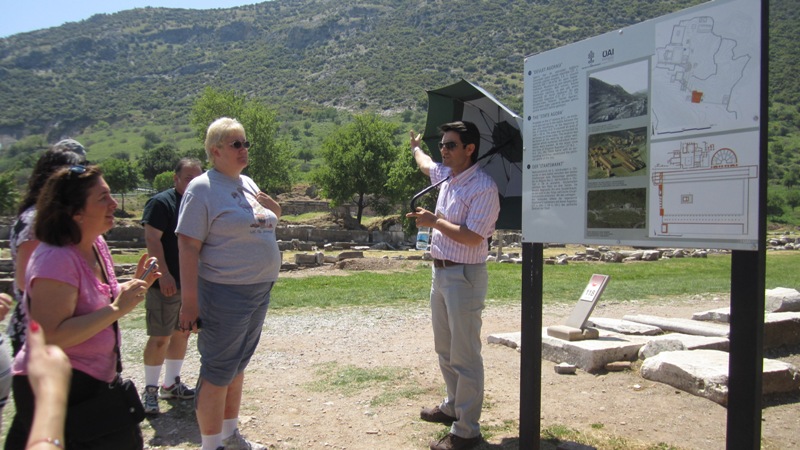 Ilker our guide explains things.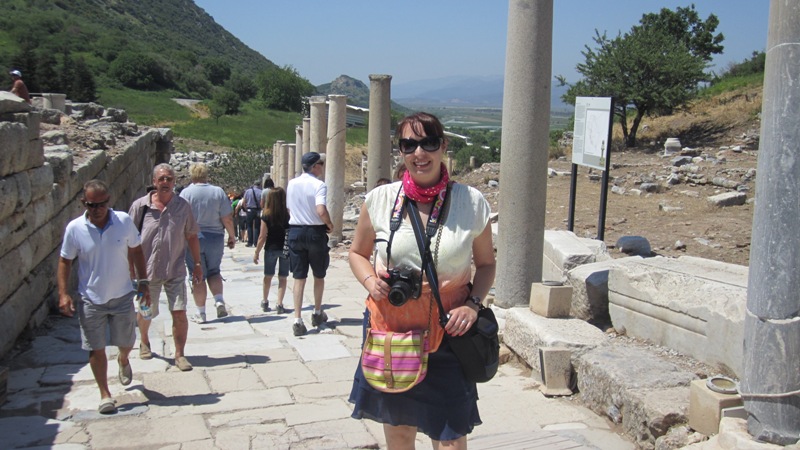 This was the main road through town. The road was made from marble slabs and was very slippery.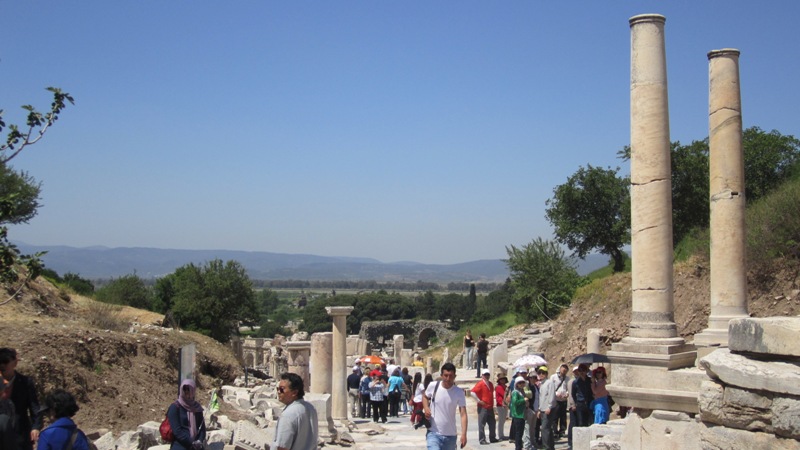 Gorgeous views … they knew what they were doing when they chose this spot two thousand years ago.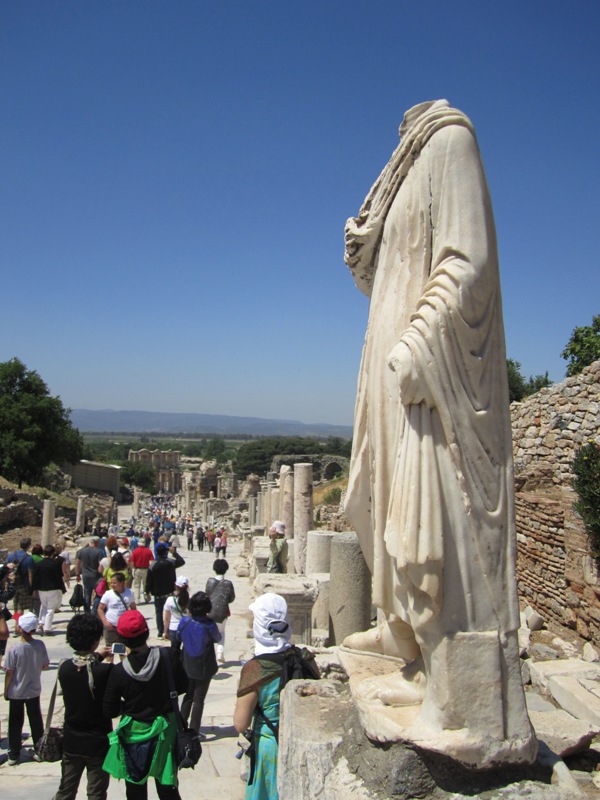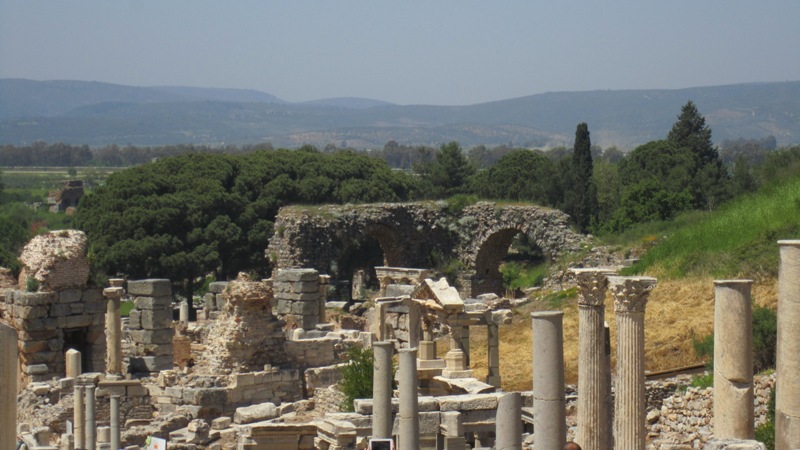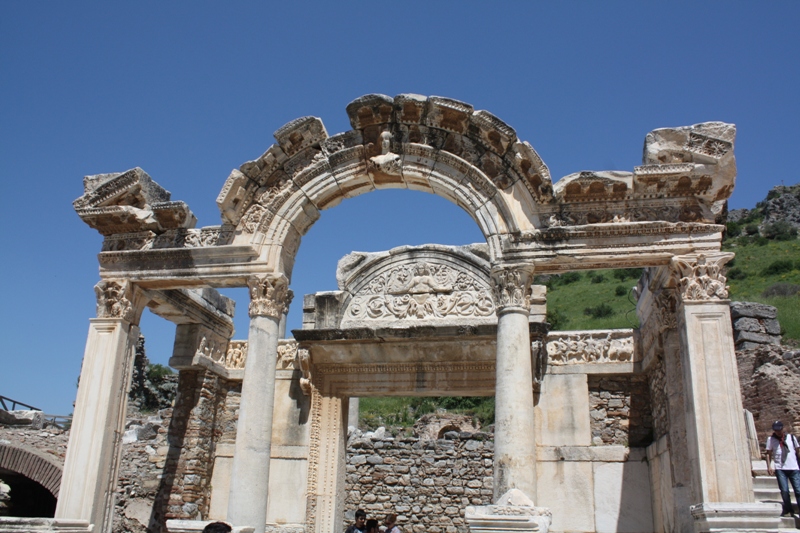 This is the Temple of Hadrian, one of the best preserved structures in Ephesus. Medusa is depicted over the entry.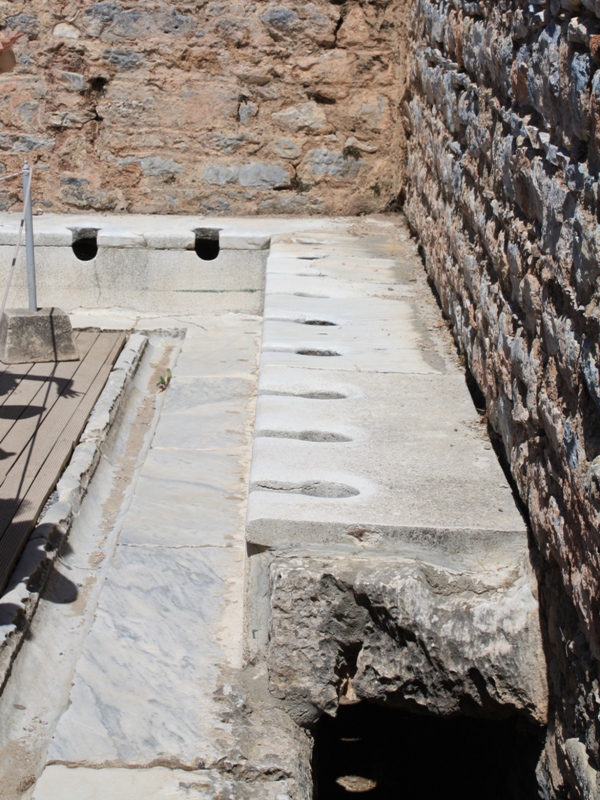 Ancient toilets! During my research of Ephesus just now, I read that rich people would have their slaves sit on the seats first to warm them up.
A huge feature of Ephesus are the well preserved
Terrace Houses
. The houses were thought to be constructed between first century B.C. and seventh century A.D. They were just discovered in the 1960s and excavation and reconstruction is continuing. The houses, were rich folk lived, were very ornately decorated, with detailed mosaics and beautiful frescoes.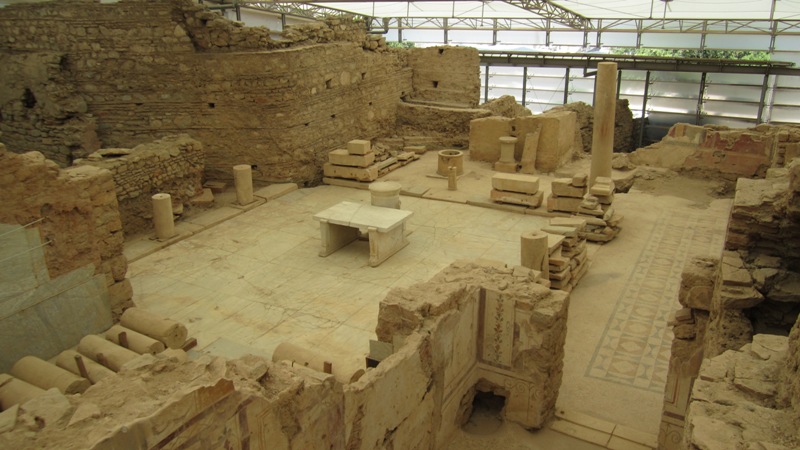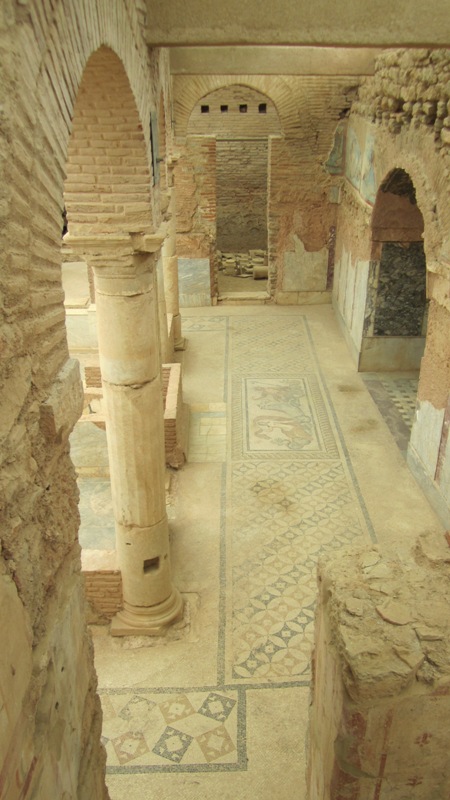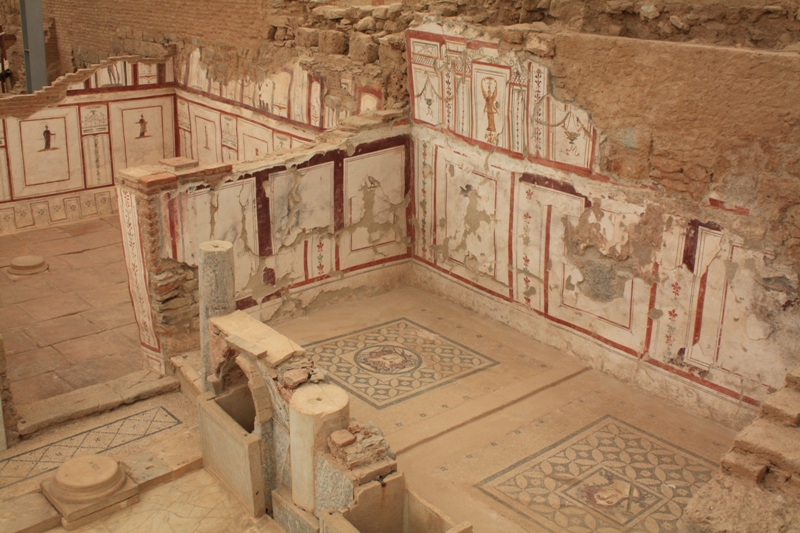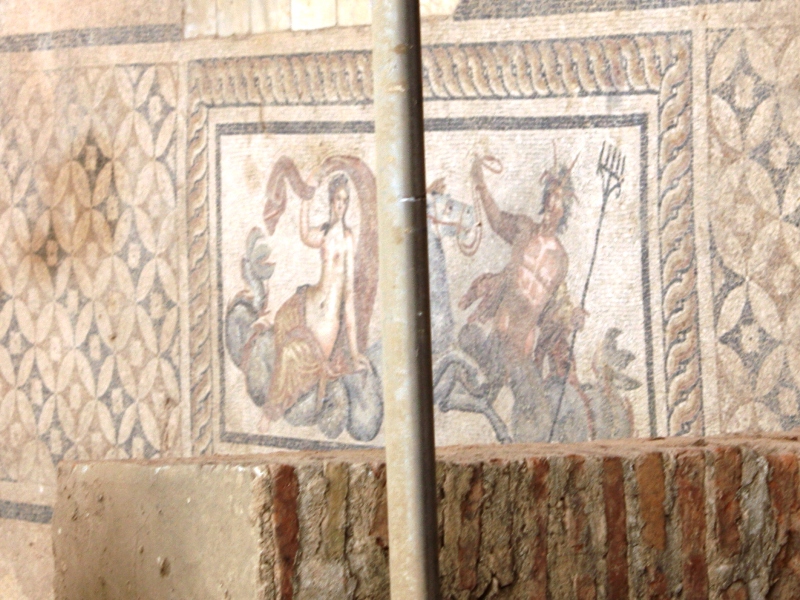 Outside the Terrace Houses, we continued down the hill to the Library of Celsus. It was seriously huge! Hard to believe it was lost for so many centuries.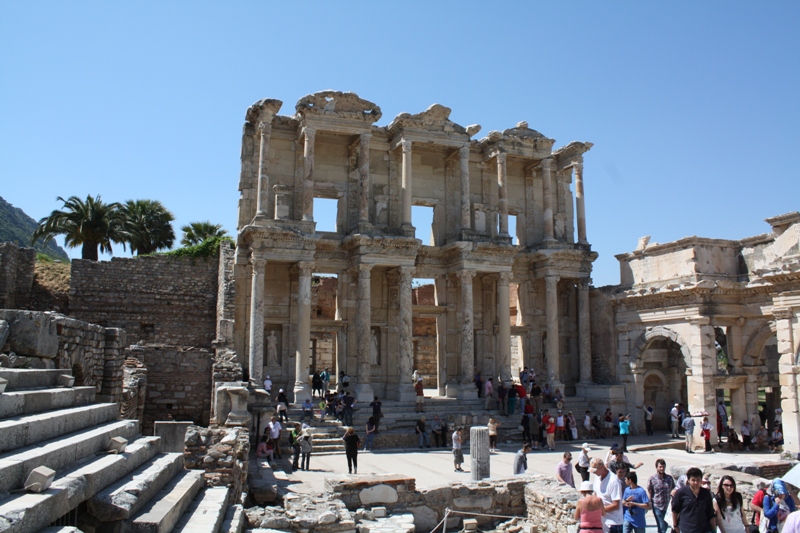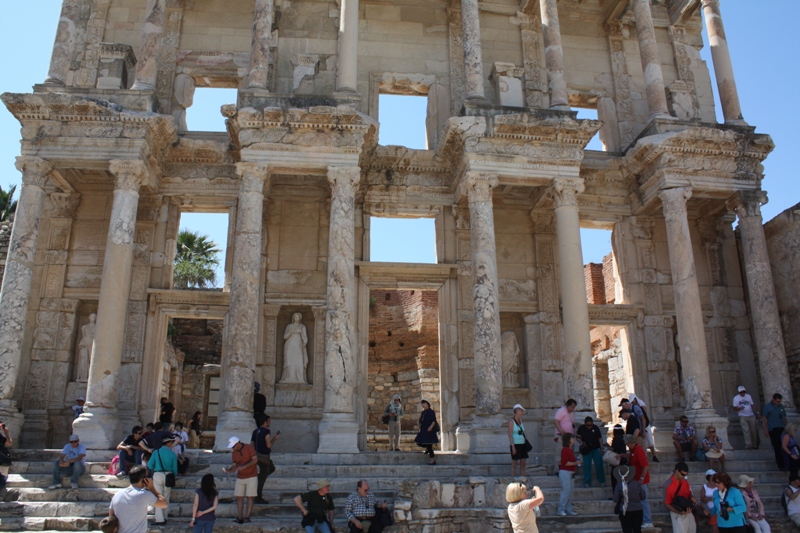 The final stop in this area was the Great Theater. According to the internet, it could seat 25,000 people.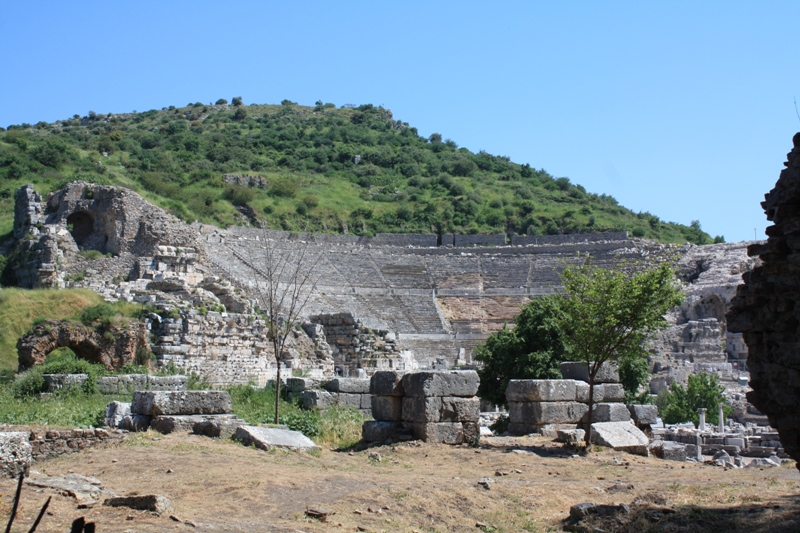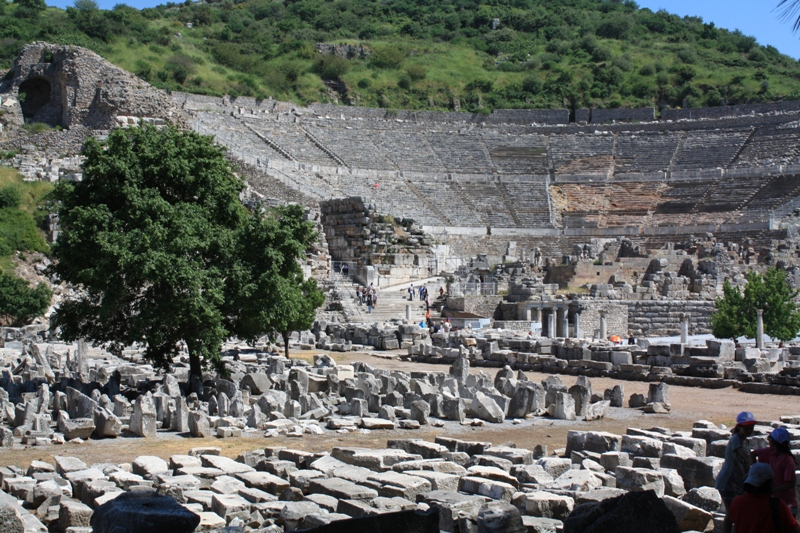 Like Mykonos and Istanbul before it, Izmir was full of cats! Here are just a few I was able to capture.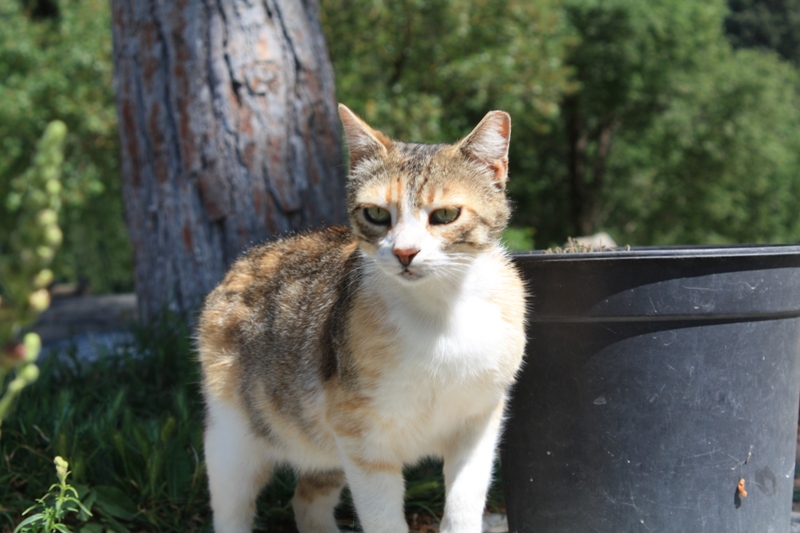 Next we got back on the tour bus and made our way to the House of Virgin Mary. There's not much to see so we weren't there long … maybe 30 minutes. Mr. BFT and I took pictures and lit a candle for our very Catholic grandmothers. We also filled our Le Coke bottle with holy water and admired the prayer wall (visitors leave written prayers and tie them to the wall) before getting back on the bus.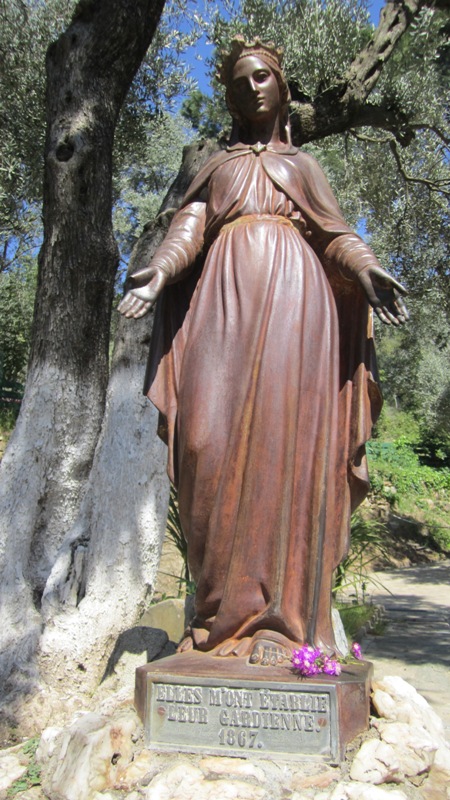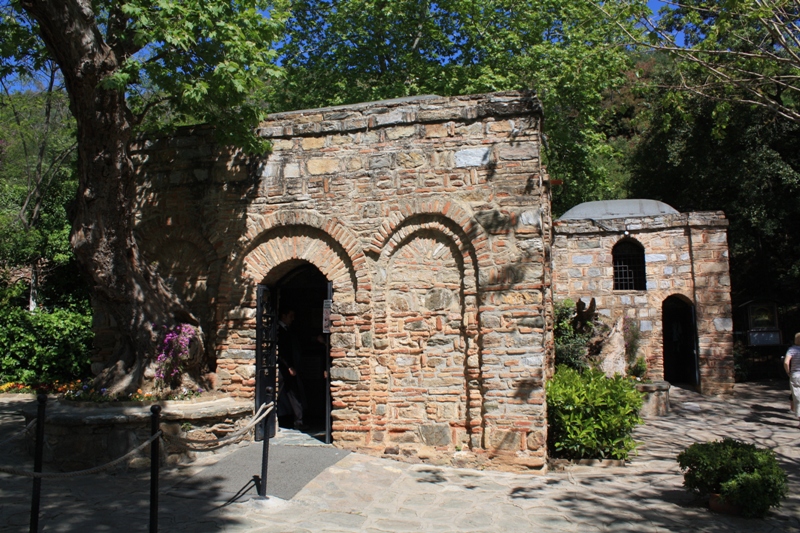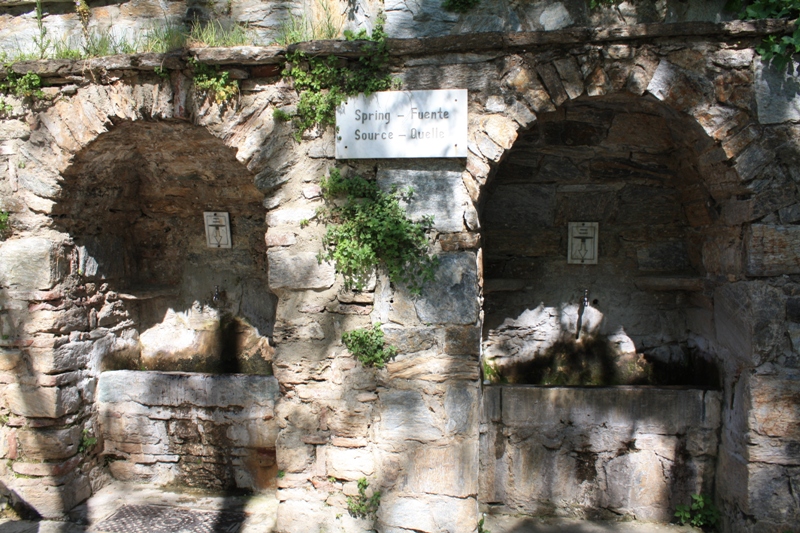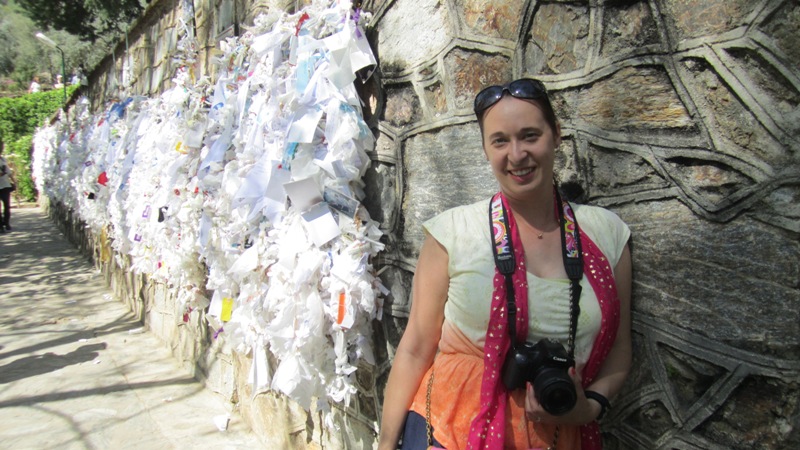 After House of Virgin Mary we made a quick stop at Temple of Artemis. As I mentioned at the top of the post, the temple was destroyed centuries ago but one pillar was able to be recovered and reassembled.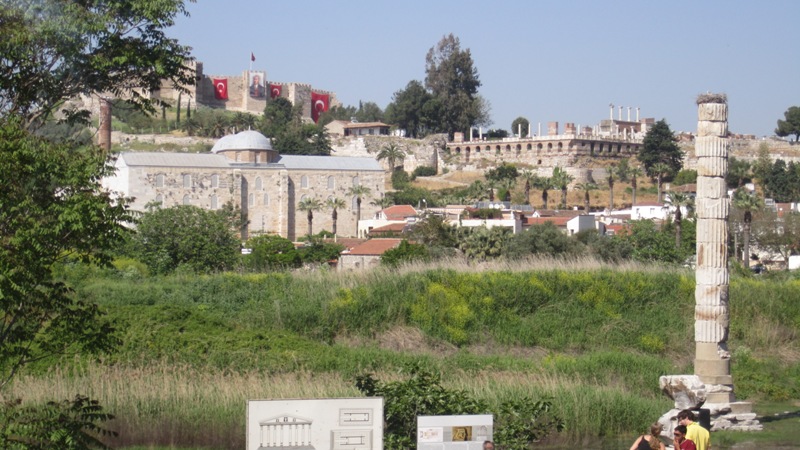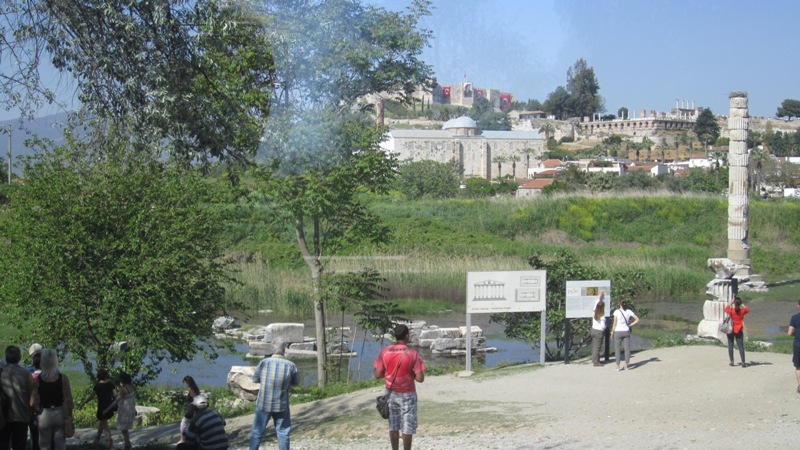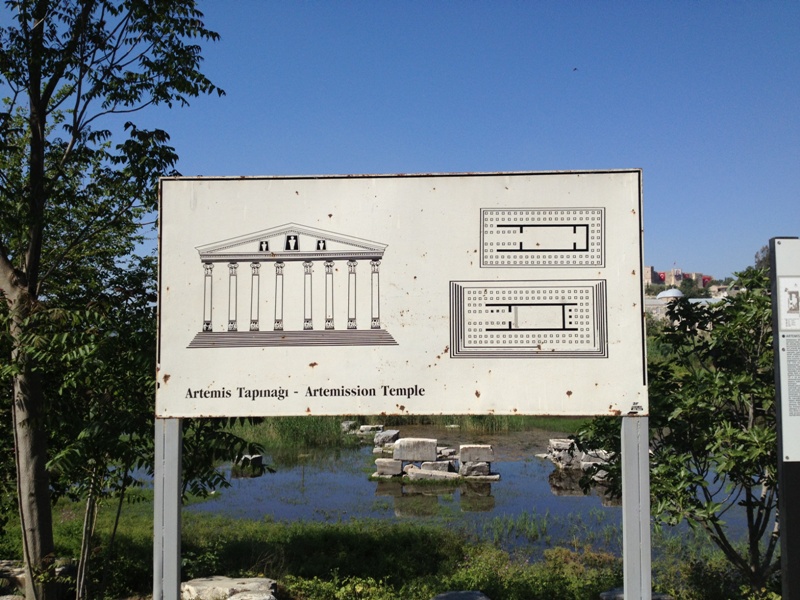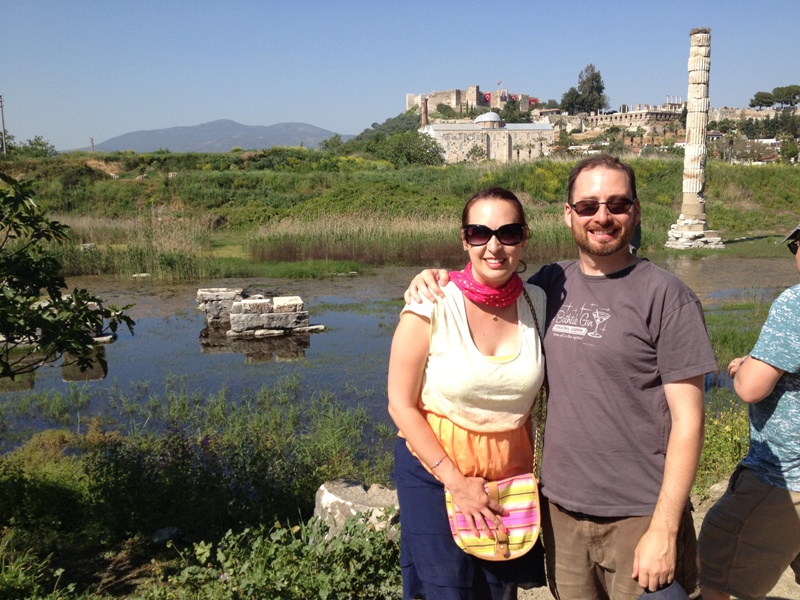 After Temple of Artemis we had dinner! We stopped at a little restaurant on the way back to the port and had a great meal. We basically all ordered little plates and shared everything. The food in Turkey and Greece was just so wonderful. I wish I remembered what any of these dishes were called.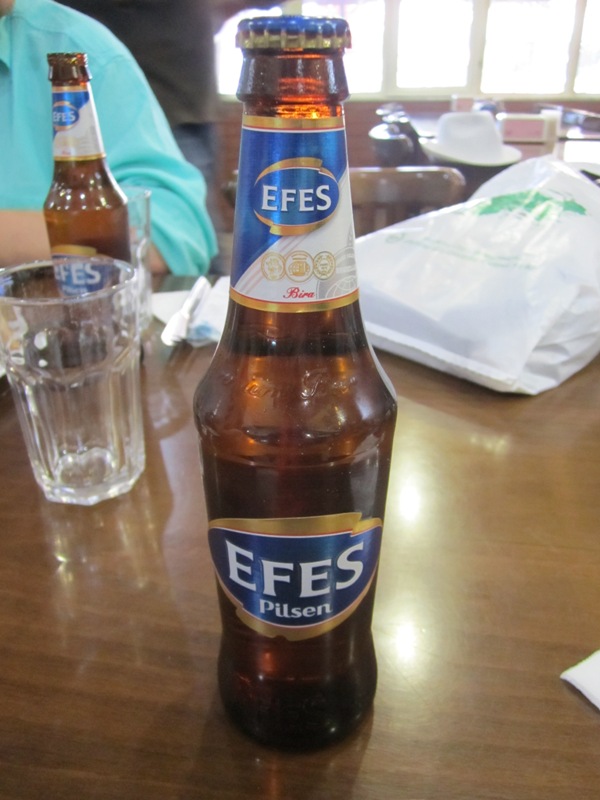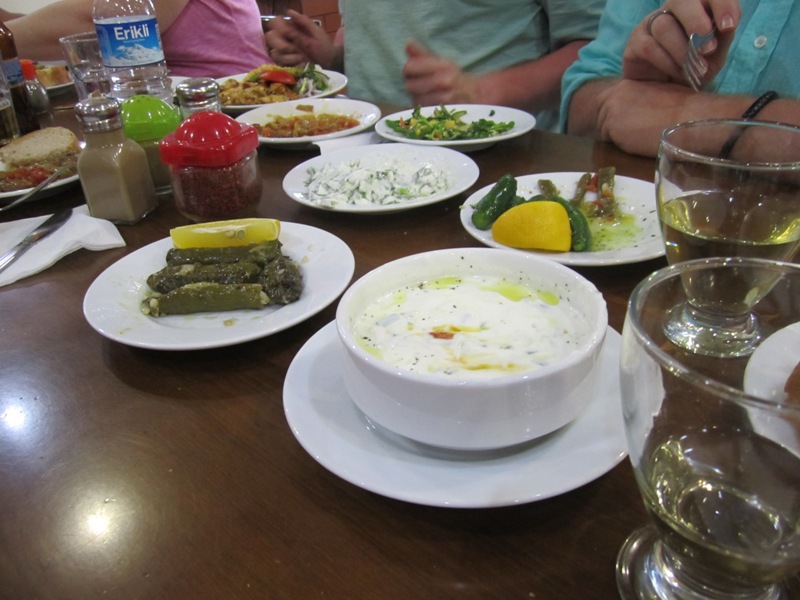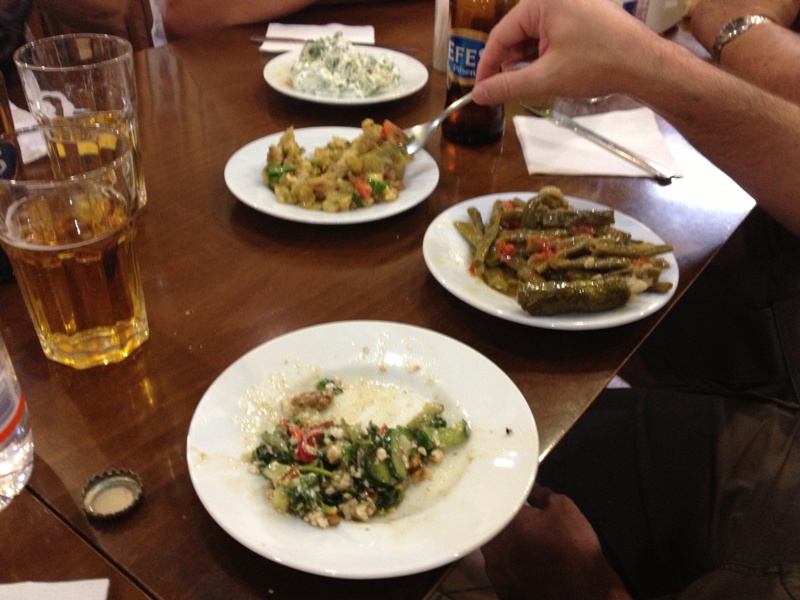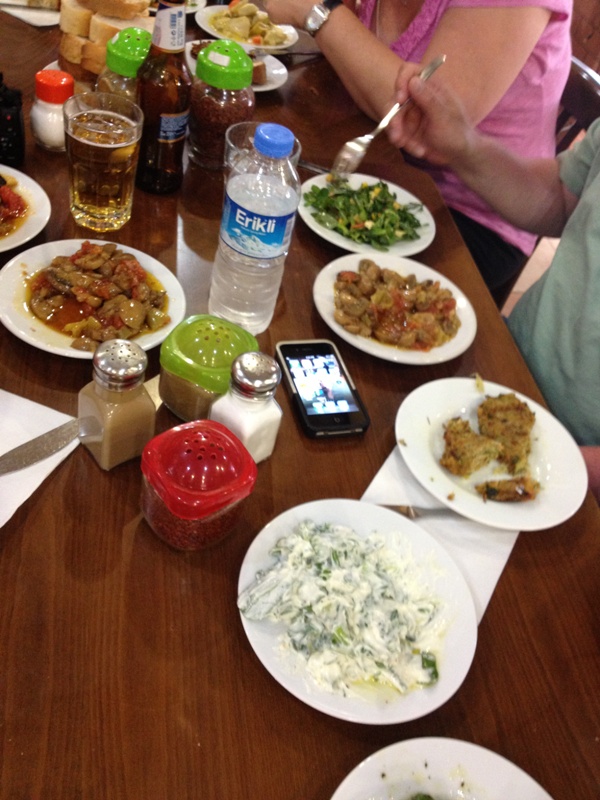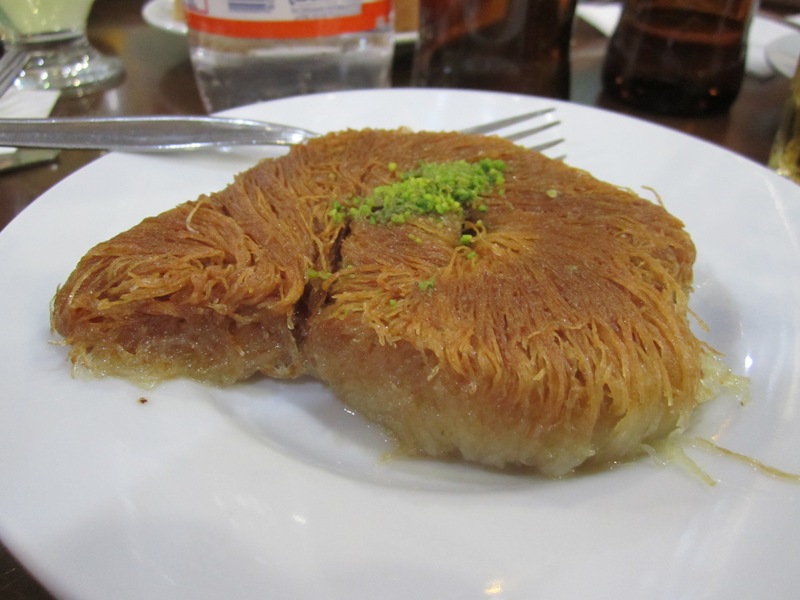 Once back at the port, we had a great photo op with our ship!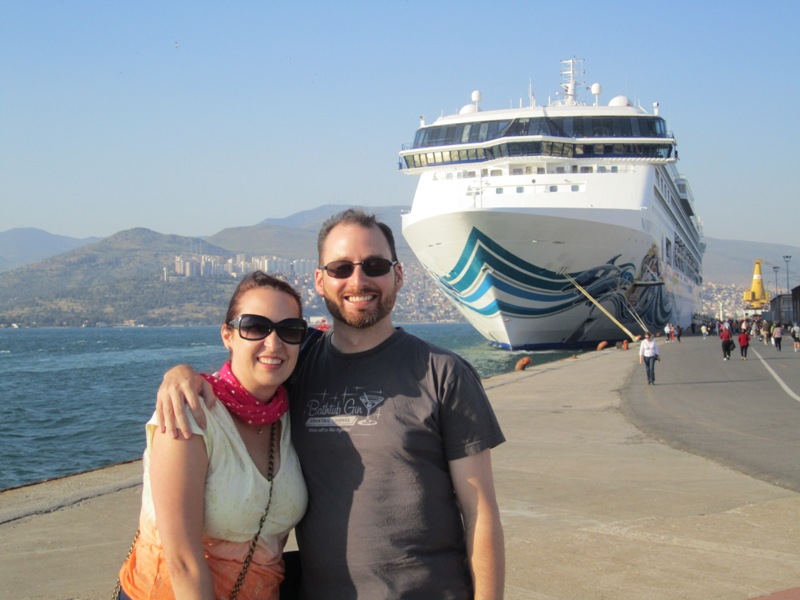 Back on board, we had dinner at one of the premium restaurants on the ship, Le Bistro. We were given a voucher for a free dinner for two at one of the premium restaurants as part of our VIP treatment! Such a lovely surprise! After looking at all the menus, we decided on Le Bistro, which offered French cuisine. To be honest, I wasn't super impressed with my meal, but I think I was a little exhausted and in a bad mood. To start I ordered the french onion soup and the grilled asparagus. They were fine; I think I remember the soup being a little too salty for my taste. Mr. BFT ordered the Les Quatre Cornets, which were little ice-cream cones filled with appetizers: Salad Provencal; Duck Confit; Pear, Blue Cheese and Walnut Medley; and Smoked Chicken Salad. It was certainly different! Also, the restaurant lighting was very dim so sorry about the poor quality photos!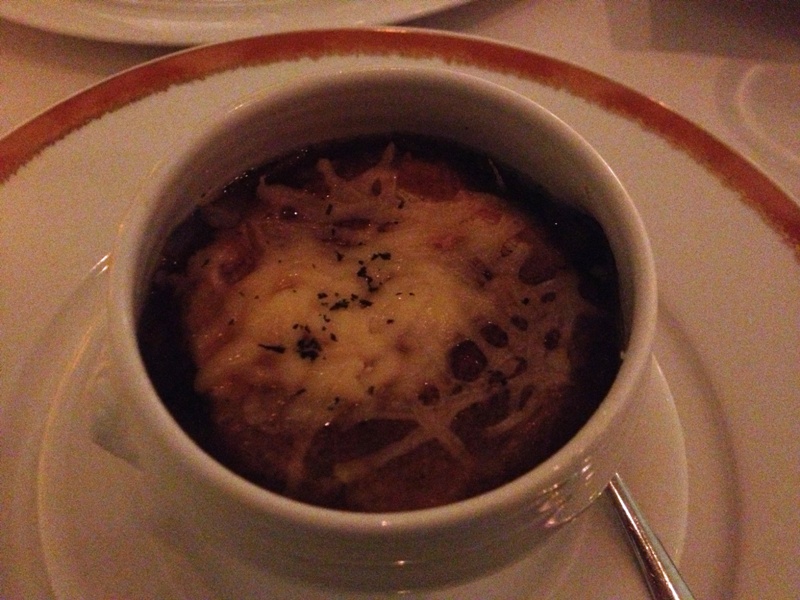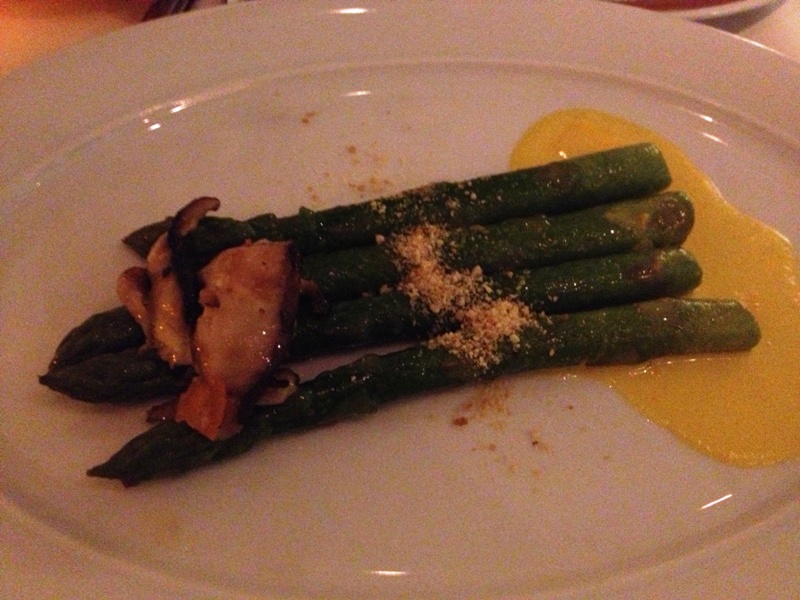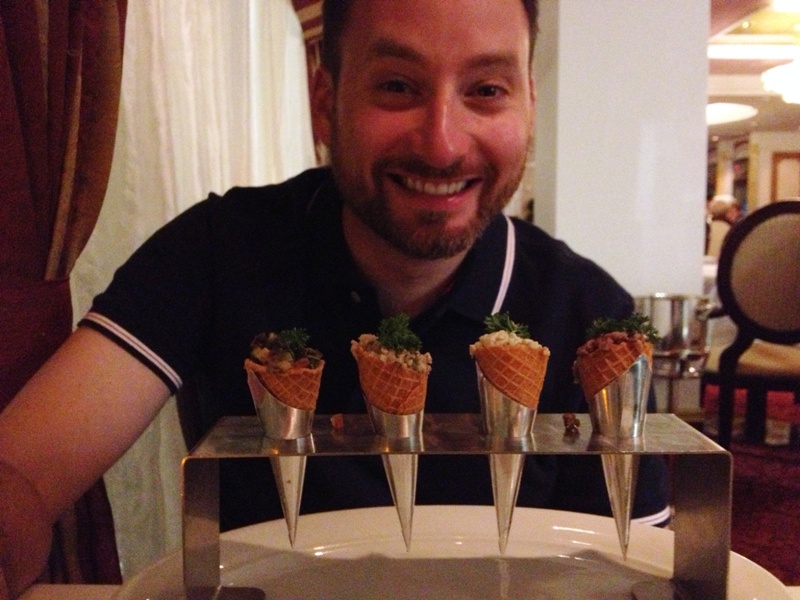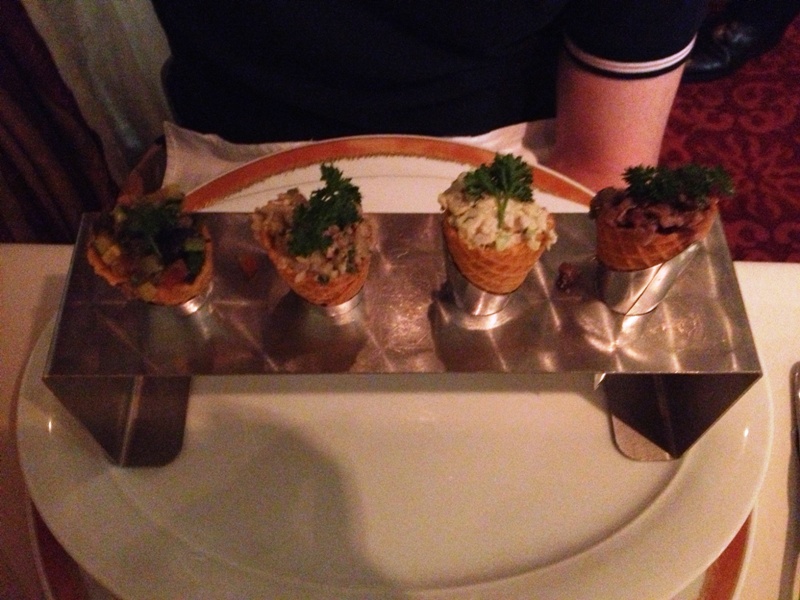 For the main entree I ordered the rack of lamb and Mr. BFT had the beef tenderloin. The lamb was not cooked well. It was way chewy! Mr. BFT let me have some of his meal because I didn't even want to finish mine. Very disappointing, but it was free so I can't complain too much.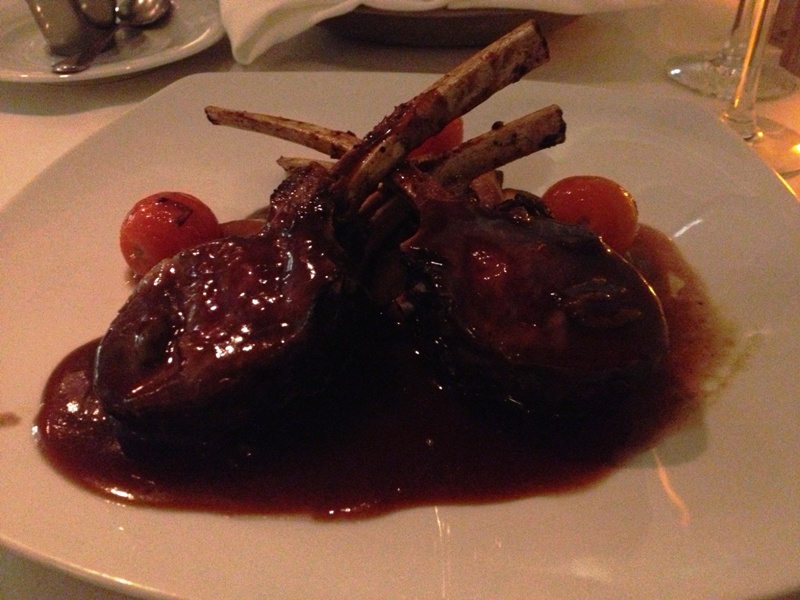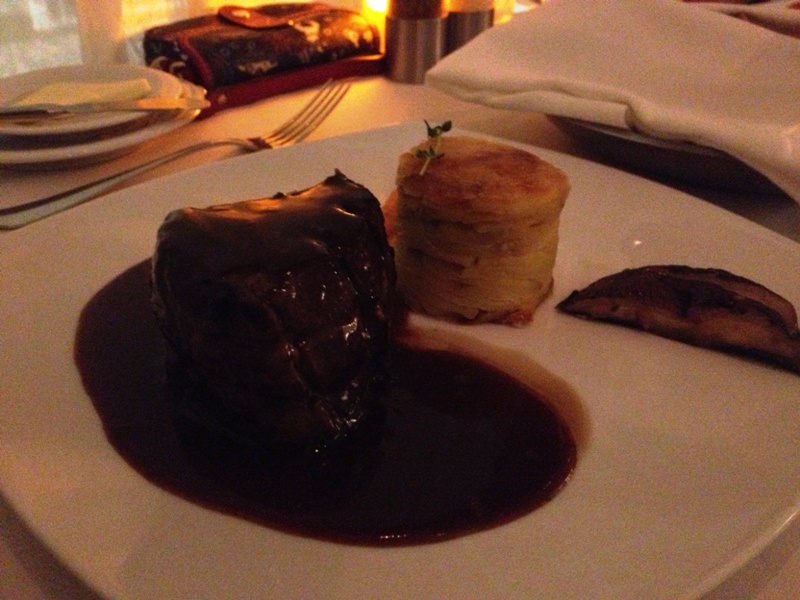 For dessert I ordered the creme brulee and Mr. BFT ordered the chocolate napoleon. Both were delicious! So at least the dessert was good!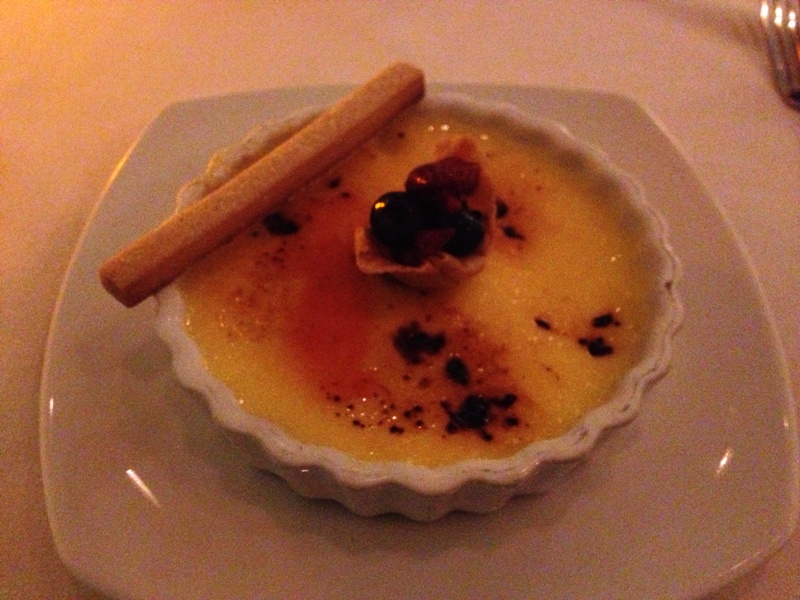 In hindsight I wish we had gone back to Cagney's Steakhouse, which was so good (I'm constantly dreaming of those cheesecake pops)! Which reminds me, I forgot to mention in my Chef's Table post that they overheard me raving about the cheesecake pops to another guest, so they brought out a cheesecake pop for everyone at the end of the meal! I completely forgot about this until just now; I must have been way too excited to take a picture of it before I devoured it!
Our towel animal for the night was a bunny.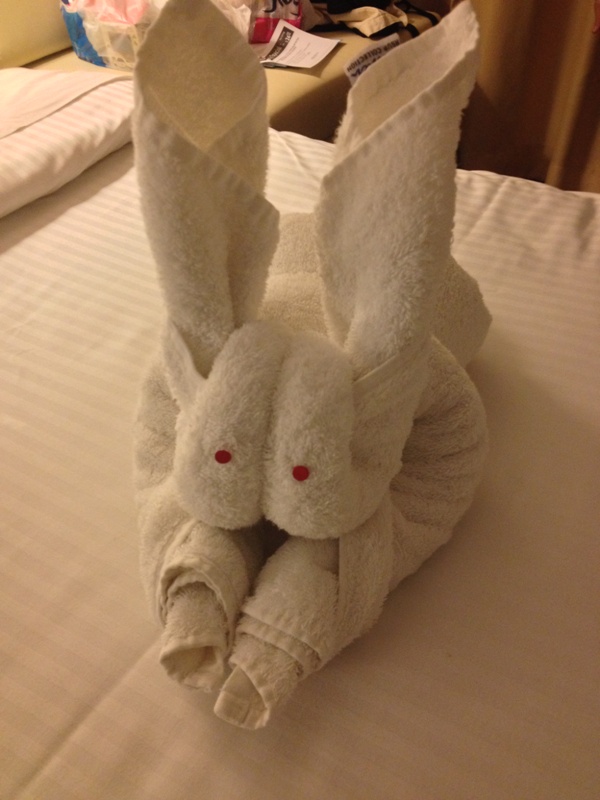 After dinner, I think I went and watched karaoke with the band, but was too shy to participate. A live band – too much pressure!
We had yet another very busy day (and early morning wake up call) for Athens the next day, so we didn't stay up too late. Only a couple chapters left! Let's see if I can wrap it up before the one year mark next month.
Past Honeymoon Posts:
Chapter 1 – All Aboard the Norwegian Spirit!
Chapter 2 – Barcelona, Spain
Chapter 3 – Toulon and Bandol, France
Chapter 4 – Florence, Italy
Chapter 5 – Rome, Italy
Chapter 6 – Naples, Italy
Chapter 7 – Sea Day 1
Chapter 8 – Mykonos, Greece
Chapter 9 – Chef's Table on the Norwegian Spirit
Chapter 10 – Istanbul, Turkey