2023 is shaping up to be a spectacular year for the Disneyland Resort! Let's talk about everything new that's coming to Disneyland in 2023, including new shows, new attractions, and a very special anniversary. Plus the best way to purchase Disneyland tickets so you can see it all!
If you've been meaning to plan a trip to Disneyland, 2023 may just be the best year to do it! There's going to be so much happening, from new shows to new restaurants and even a new(-ish) hotel. Keep reading to find out what's happening at Disneyland Resort in 2023!
Everything Coming to Disneyland in 2023
First of all, if you have not visited Disneyland in a few years, you will want to familiarize yourself with all of the new procedures and offerings. Read this guide to visiting the Disneyland Resort for everything you need to know, including the theme park reservation system, the status of Magic Key passes, and all about Genie+ and Lightning Lanes.
Disney100 Celebration
It's a celebration that only happens once in a century! 2023 marks the 100 year anniversary of The Walt Disney Company, which was founded by Walt and Roy Disney in October 1923 in a small studio in Los Angeles.
The year-long celebration will officially launch at Disneyland Resort on January 27, 2023. As part of the celebration, Disneyland and Disney California Adventure will feature new shows, new decor (such as decorations on Sleeping Beauty Castle, as seen in the concept art above), new outfits for Mickey & friends, and limited time merchandise.
Mickey and Minnie's Runaway Railway
Also opening on January 27, 2023 is a new attraction inside Mickey's Toontown at Disneyland. Mickey and Minnie's Runaway Railway is the FIRST dark ride attraction to feature our friends Mickey and Minnie and has been a smash hit since it opened in 2020 at Disney's Hollywood Studios at Walt Disney World.
The trackless dark ride takes Guests on an adventure in a "vibrant cartoon universe" with Mickey Mouse, Minnie Mouse, Donald Duck, Daisy Duck, Goofy, and Pluto.
Mickey and Minnie's Runaway Railway is part of a total renovation of Mickey's Toontown and is will be the first new attraction built in the land since Roger Rabbit's Car Toon Spin opened in 1996. I'll share more about the Mickey's Toontown reopening further down in this article.
New Nighttime Spectacular at Disneyland "Wondrous Journeys"
As part of the Disney 100 celebration, Disneyland Park is getting a new nighttime spectacular called Wondrous Journeys.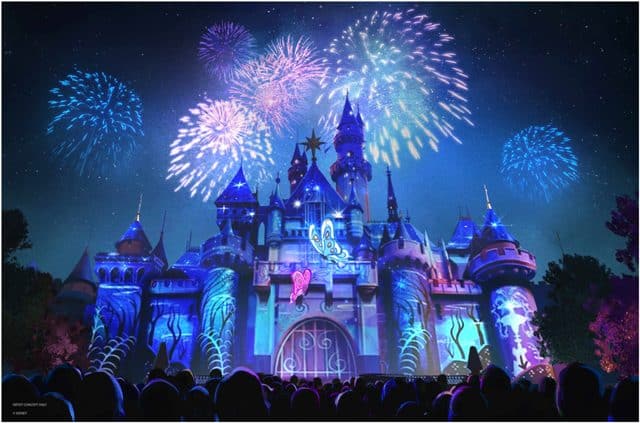 The show will take place in front of Sleeping Beauty Castle and on Main Street USA with new music and projections. On the weekends fireworks will be included (weather permitting).
New Show "World of Color – One" at Disney California Adventure
Not to be left out, Disney California Adventure is also getting a new show as part of the Disney 100 celebration. World of Color – One will celebrate a century of storytelling and Walt Disney's legacy.
"Magic Happens" Parade Returns
Magic Happens parade originally debuted in February 2020 and it's run got cut short by the pandemic closure. Now, this beautiful and lively parade is returning to Disneyland Park on February 24, 2023!
Mickey's Toontown Re-Opening
After a year-long refurbishment, Mickey's Toontown is scheduled to reopen on March 8, 2023! Expect to see a lot of new features in the land, including an open space called CenTOONial Park, 'Goofy's How-to-Play Yard' which will include interactive elements, and 'Donald's Duck Pond' where Guests can climb aboard Donald's Boat. Gadget's Go-Coaster will be rethemed to 'Chip N Dale's GADGETcoaster.' Guests will also be able to dine at Cafe Daisy or get a snack at the Toontown Farmers Market.
Disney California Adventure Food and Wine Festival
A local's favorite, the Disney California Adventure Food and Wine Festival will run from March 3 to April 25, 2023 at Disney California Adventure. Guests can expect unique and innovative dishes using Californian-grown ingredients, plus samples of craft beers and local wines.
Adventureland Treehouse
The former Tarzan's Treehouse is getting a facelift! Since Tarzan's Treehouse never reopened since the 2020 pandemic closure, Guests have been left wondering what will happen with this beloved Disneyland Park staple.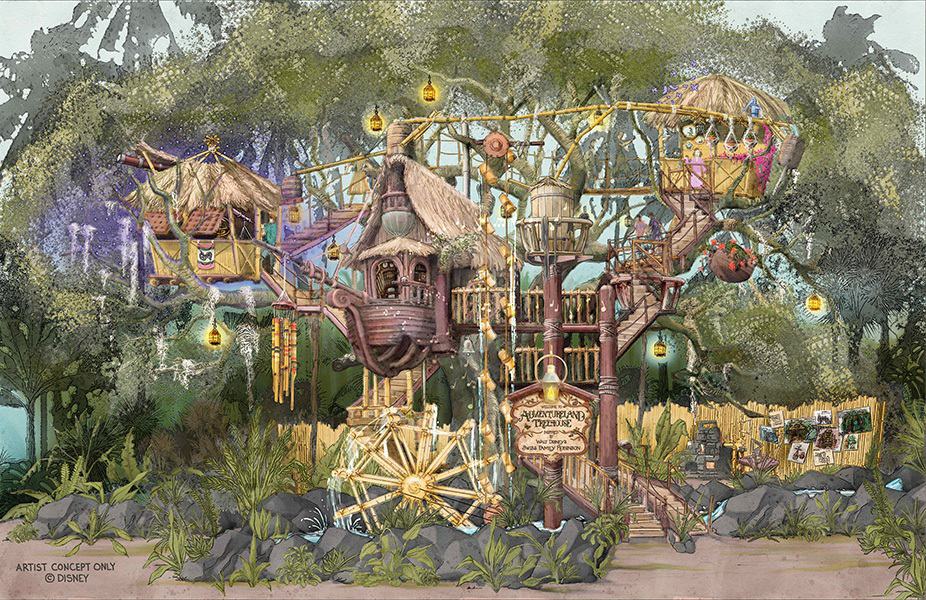 Now we know the attraction is getting some much needed updating and will reopen in 2023 at the Adventureland Treehouse! The exact date has not been announced yet.
Pixar Place Hotel
Disney's Paradise Pier Hotel is currently in the middle of transforming into Pixar Place Hotel! The renovations will continue throughout 2023 and the transformation should be complete in late 2023 or early 2024.
Brand New Restaurants at Downtown Disney District
Big changes are underway at the Downtown Disney District, Disneyland Resort's dining and shopping area.
Construction is currently being completed on the east side of Downtown Disney. Scheduled to open in late 2023 are California favorites Din Tai Fung and Porto's Bakery and Cafe.
Splash Mountain Permanently Closing
Splash Mountain will permanently close sometime in early 2023 to make way for a new attraction – Tiana's Bayou Adventure! The reimagined ride will reopen in late 2024.
***Buy Your Discounted Disneyland Tickets for 2023!
When purchasing tickets for Disneyland and Disney California Adventure, I recommend using my travel partner Undercover Tourist! They have the best prices for Disneyland tickets, even cheaper than other discount ticket agencies.
Southern California residents can save even more money on a special 3-day ticket this spring! Click here to learn all about the SoCal Disneyland ticket discount offer.
Need Disneyland Tickets?



Get discount Disneyland or Walt Disney World tickets from my recommended travel partner, Undercover Tourist! Click here to check prices for your trip!
There's so much to look forward to at the Disneyland Resort in 2023! What are you excited about the most?