This article contains affiliate links.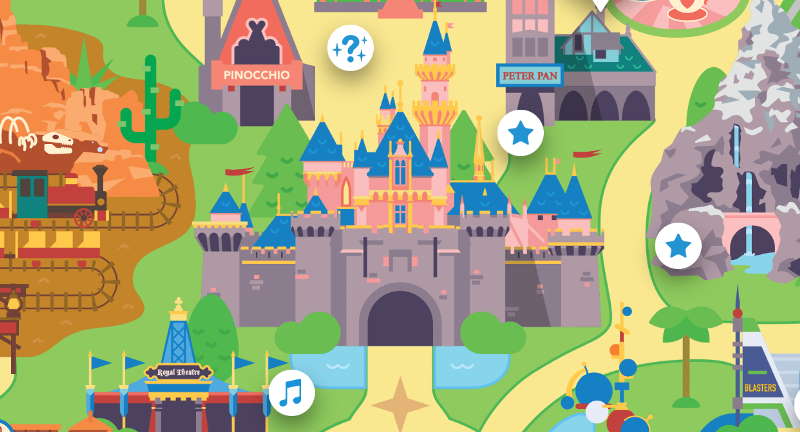 Waiting in line for Disney Park attractions can get kind of boring, right? That's the main reason Disney created the Play Disney Parks mobile app! The Play Disney Parks mobile app is an interactive experience allowing you to play games, learn about attractions, listen to Disney music, and play Disney trivia. When you're logged into your Disney account, you can earn, collect, and share different achievements from certain attractions.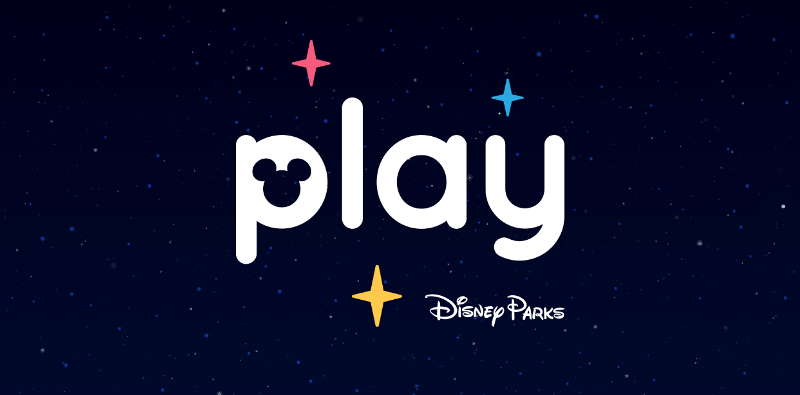 The cool thing about the Play Disney Parks app is that you can enjoy it from home, too! But the real magic happens when you use it at the Parks.
Here's how to navigate the Play Disney Parks app:
When you first download the Play Disney Parks app, you'll be asked to enable your Bluetooth, give the app Location access, and enable notifications. In order to get the full experience of the app while you're at a Disney Park, you will need to enable your Bluetooth and Location access. Notification aren't entirely necessary, unless you want the app to tell you when you're approaching a new experience.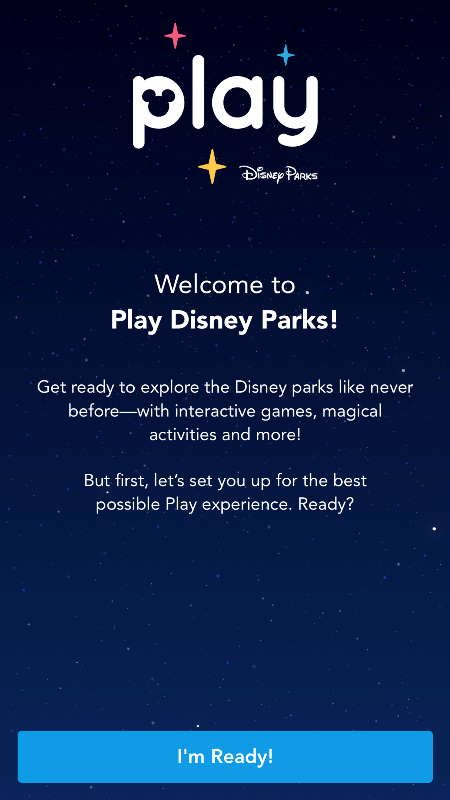 Next you'll be asked to select a destination. Right now the app is available for Walt Disney World Resort and Disneyland Resort. For this tutorial, I selected Disneyland.
From there, you'll be asked to select which Park you want to explore.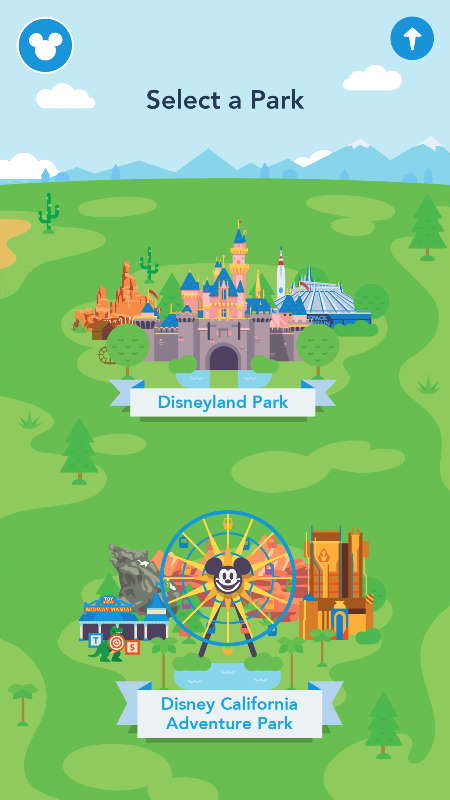 Soon you'll see a colorful animated map of the Park. There are white dots to indicate special activities.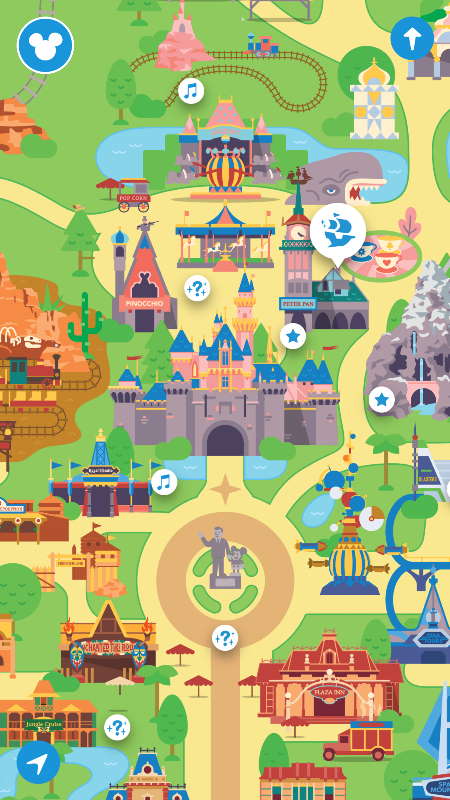 But before we explore, let's set up your account! Tap the blue Mickey in the top left corner and you'll see the screen below:
If you already have a Disney account (chances are, you do), simply sign in using your email and password. If not, you'll be prompted to create a new account.
Tap the pencil icon next to "Player 1" to enter your Player Tag (your user name) and select your Player Pic. You cannot upload your own pic, but there is a wide selection of Disney character images to choose from!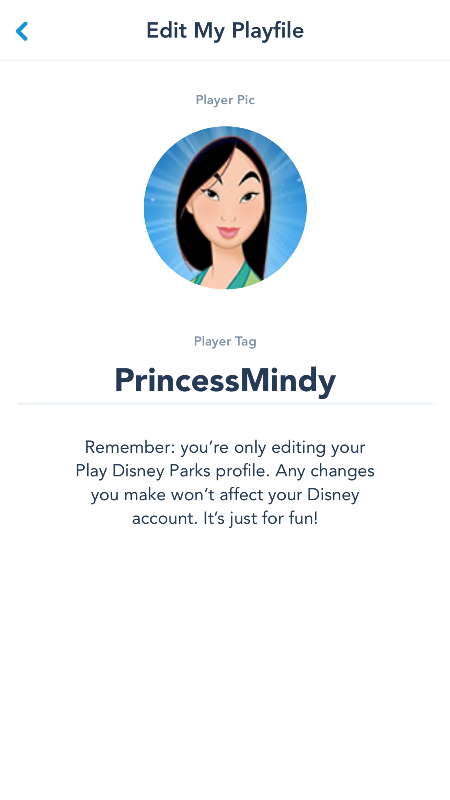 Now let's go back to the Map screen and explore a little!
The first thing I did was tap on the little question mark dot next to the Partners statue. This brought up some Disney trivia!
There were 10 questions here; I did not go through all of them but the first ones were pretty easy. The fun thing about the trivia is, you can play from anywhere! You can play from home or kids can play during the car ride or while you're waiting in any line.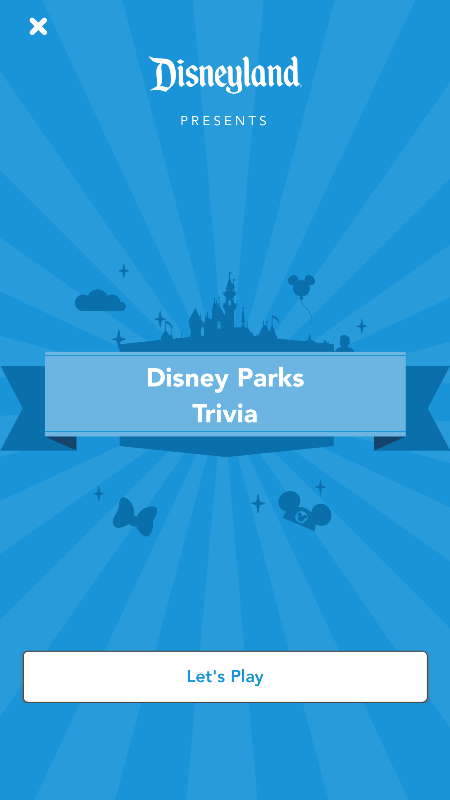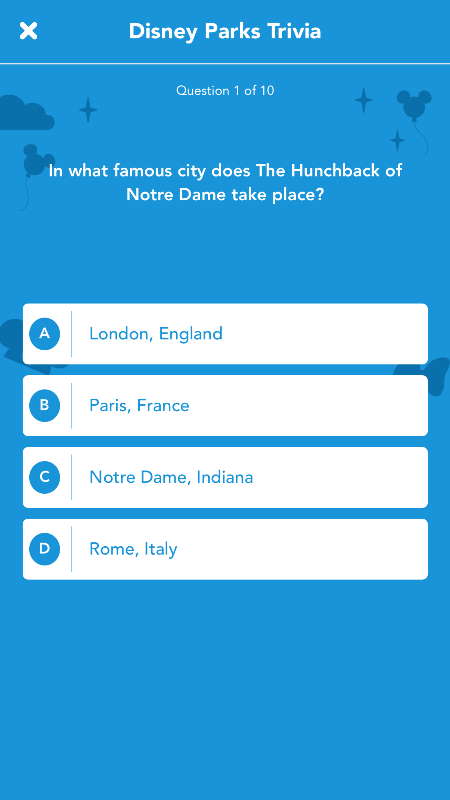 Next I tapped on the Star icon next to Matterhorn Mountain. This brought up an "Attraction Achievement" challenge. This is geo-specific and you have to actually go on the attraction in order to earn the reward!
Going back to the Park map, next I tapped the Music Note icon next to Casey Jr Circus Train, and the app pulled up an Apple Music playlist of fun Fantasyland songs!
But the Play Disney Parks app becomes really magical when you're IN the Parks!
First of all, the app knows where you are, so it will automatically pull up the appropriate Park map.
I wanted to test out the Attraction Achievements so I rode Matterhorn Mountain at Disneyland. Sure enough, about a minute after I got off the ride a little pop-up indicated I unlocked the Matterhorn achievement – "Matterhorn Mountaineer." Pretty cool!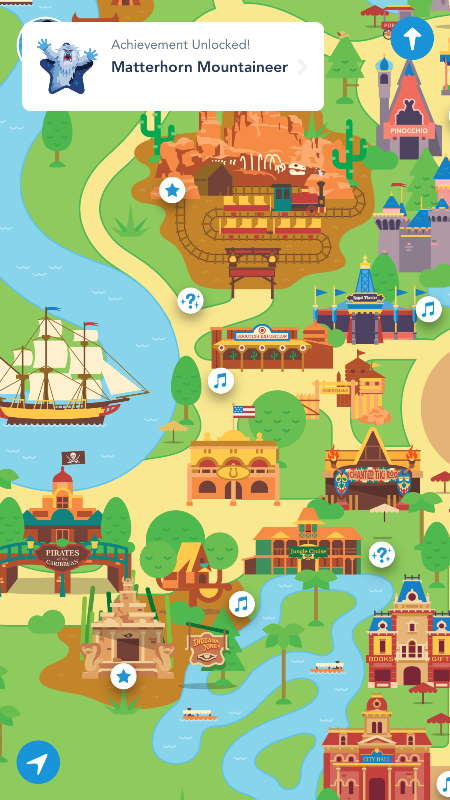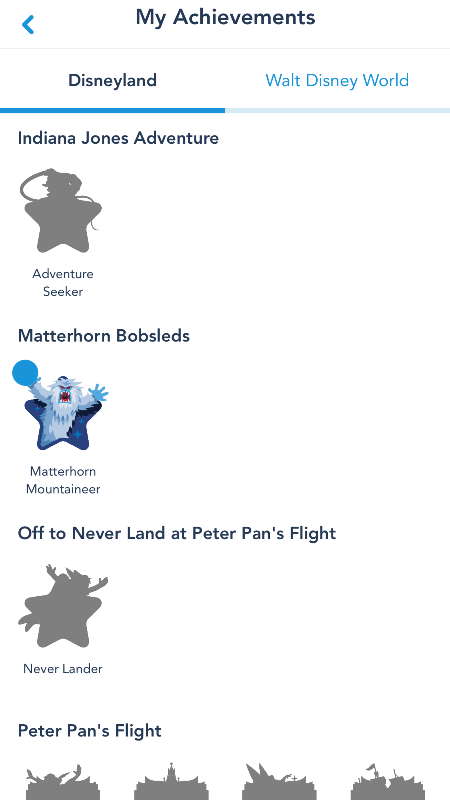 Next I walked by Peter Pan's Flight. I didn't want to wait in the 45 minute line, but as soon as I got close the attraction's icon turned colors and it activated a game. This game needed at least two players, and since I was solo I will have to test it another time.
The app is brand new and I did experience some bugs. Sometimes the music playlist didn't show up, and for some games you need to be on Disney's WiFi which is incredibly spotty at Disneyland. I trust as the game develops the bugs will get worked out!
Another downside – between playing this and Pokemon Go, my battery drains FAST. Be sure you invest in a fuel rod or a heavy duty battery pack.
I think the Play Disney Parks app is a great idea! It's a great way to pass time while waiting in lines and it's fun for bringing the magic of Disney Parks to your home or office.