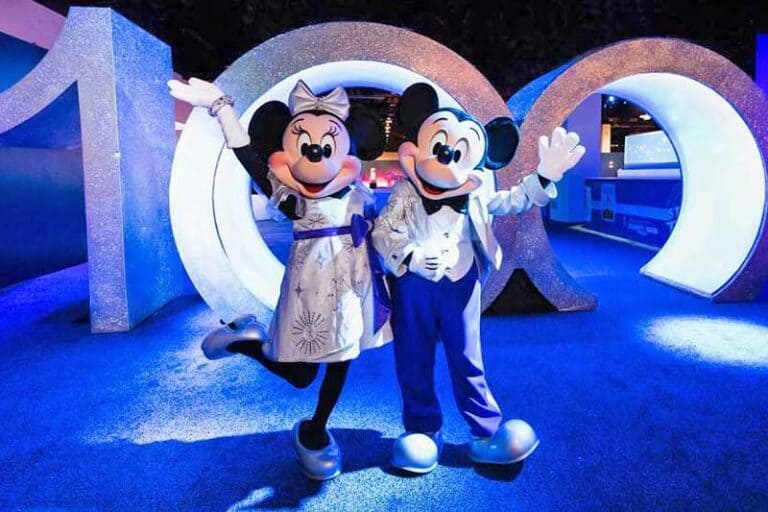 2023 is a very special year, because The Walt Disney Company is celebrating its 100th anniversary!
Back in 1923, Walt Disney and his brother Roy moved to California "with a suitcase and a dream" and founded the Disney Brothers Cartoon Studio. Their first productions were a blend of live action and animation referred to as the Alice Comedies. In 1927, they introduced their first popular cartoon character, Oswald the Lucky Rabbit. When Disney lost the rights to Oswald, Walt created a new character – Mickey Mouse. And the rest, as they say, is history!
The Walt Disney Company is pulling out all the stops for this once-in-a-hundred-years celebration, officially called "Disney100: 100 Years of Wonder," that will span across the Disney theme parks, as well as local events.
Disney100 Starts at Disneyland
Disneyland in California is the park that started it all, so it's a fitting spot to kick off the Disney100 milestone!
The year-long celebration begins on January 27, 2023 with new shows and a new attraction. Guests will also get a chance to meet with Mickey and friends in their new Disney100 outfits, eat special food offerings, and shop for limited-time merchandise. Finally, there will be festive decor all around, including special accents on Sleeping Beauty Castle.
New Nighttime Spectacular at Disneyland "Wondrous Journeys"
The show will take place in front of Sleeping Beauty Castle and on Main Street USA with new music and projections. Wondrous Journeys will highlight all 60 Walt Disney Animation Studios films that have been created so far. On the weekends fireworks will be included (weather permitting).
New Show "World of Color – One" at Disney California Adventure
This new version of the popular show "World of Color" will show how one single action can create a wave of change.
This attraction – the first featuring Mickey & Minnie – first opened at Disney's Hollywood Studios at Walt Disney World. Now, Disneyland is getting its own version in the perfect place, Mickey's Toontown!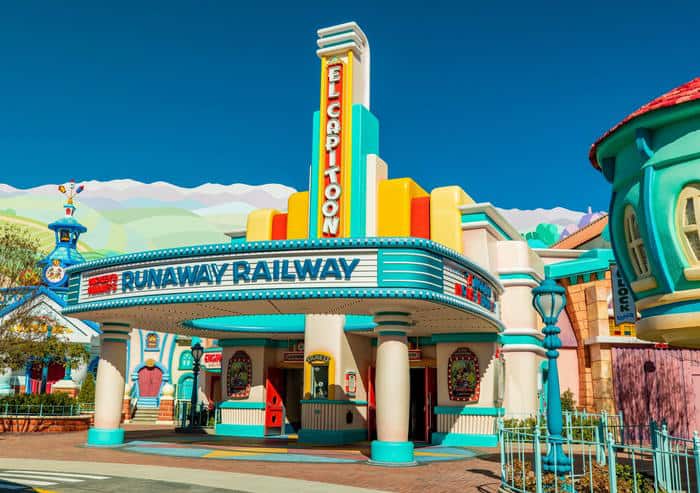 While Mickey's Toontown is undergoing a complete refresh and won't open until March 8, 2023, Mickey and Minnie's Runaway Railway will open with the Disney100 celebration on January 27. However, Guests will need to access the Virtual Queue in order to experience the attraction. Check the Disneyland app for details!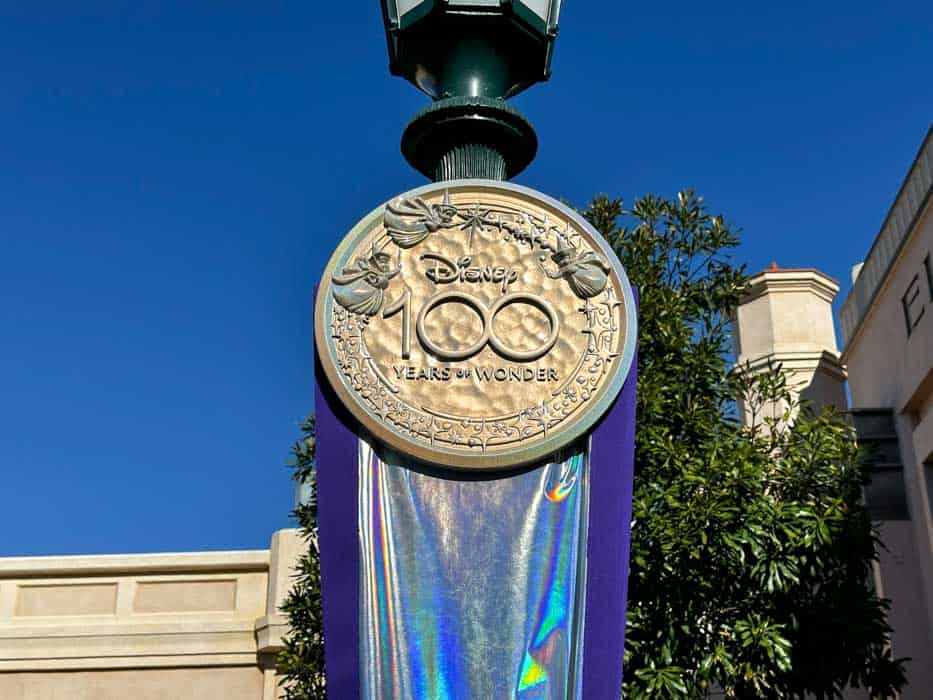 Disney100: The Exhibition
D23, the official Disney fan club, is bringing over 250 incredible items from the Walt Disney Archive to The Franklin Institute in Philadelphia beginning February 18, 2023. The exhibit runs through August 27, 2023, and you can purchase tickets here.
The exhibition will be running for five years and will include several stops in the United States and Europe. For more information please visit the Disney 100 Exhibition website.
Disney100 Merchandise
Can't wait to celebrate? You can easily get your hands on some Disney 100 Years of Wonder shirts on Amazon!
***
New events will be announced throughout 2023, including celebrations at Walt Disney World and the international Disney Parks, as well as local events through D23.
However you celebrate, it's pretty cool to realize there has been 100 years of Disney magic! Cheers to the next 100 years!