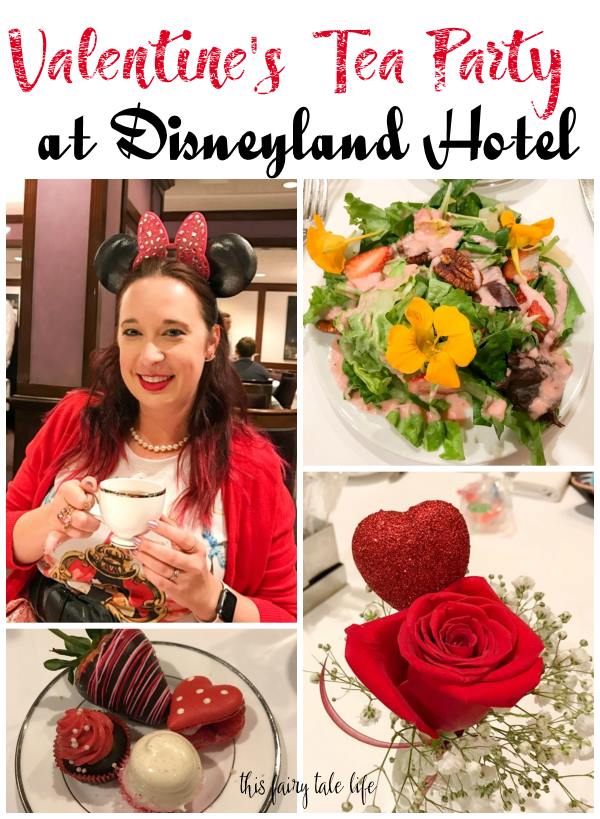 Valentine's Day is coming up, and Disneyland is celebrating with a new themed rendition of their Classic Afternoon Tea at The Disneyland Hotel! My friends and I enjoyed an afternoon of tea and snacks last week (this was my fourth visit) and I'm here to report back on all of the yummy fun we had!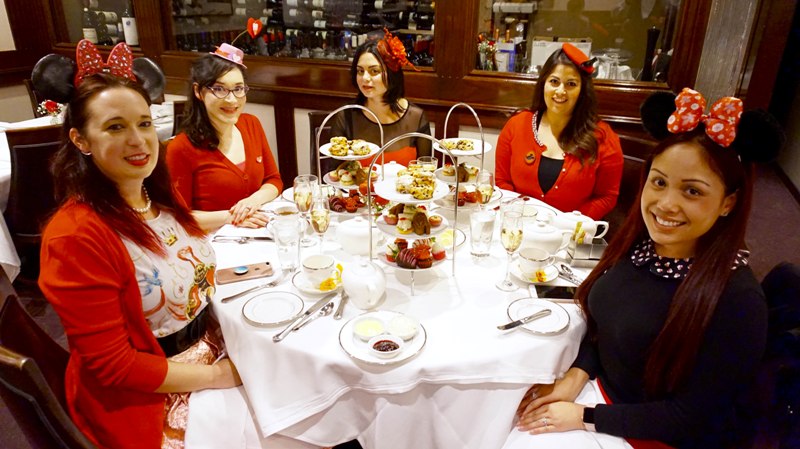 It was just about one year ago when The Disneyland Resort started offering this fun dining experience at Steakhouse 55. You can read all about the Classic Afternoon Tea here. In October they offered a Halloween themed version – Trick or Tea! Afternoon Tea, followed by a Christmas themed version – A Very Merry Holiday Tea.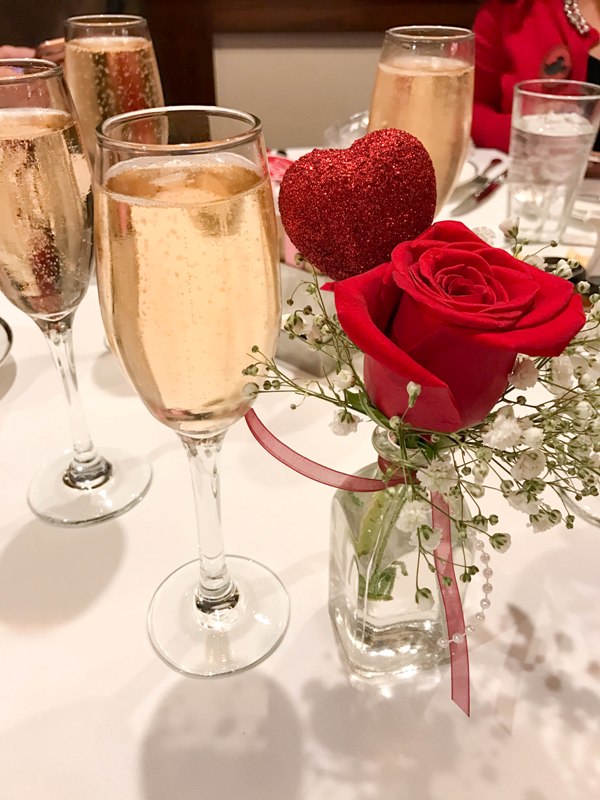 Now for Valentine's Day, The Disneyland Hotel is offering Valentine's Day Celebration classic tea for the first two weekends in February and on February 14. Reservations are likely already sold out for the upcoming weekend but you can certainly keep calling and asking about availability!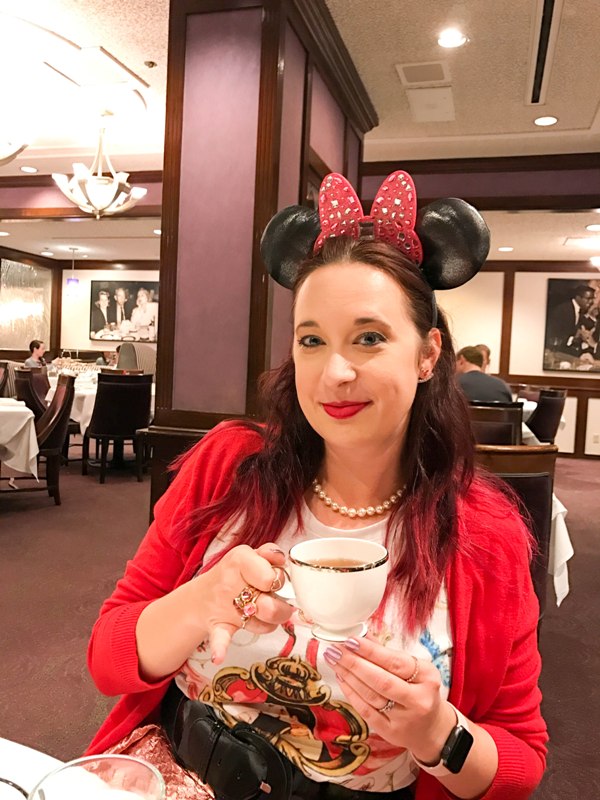 Here is the menu for the Valentine's Day Celebration tea: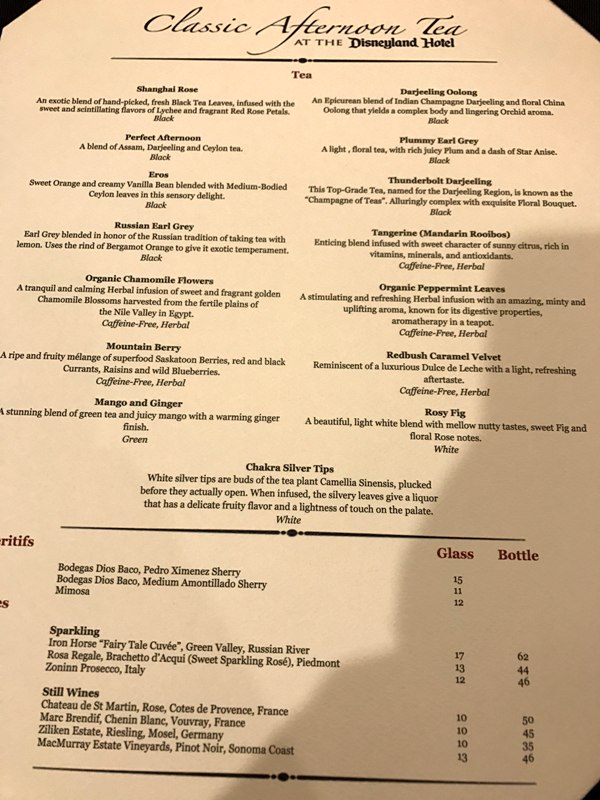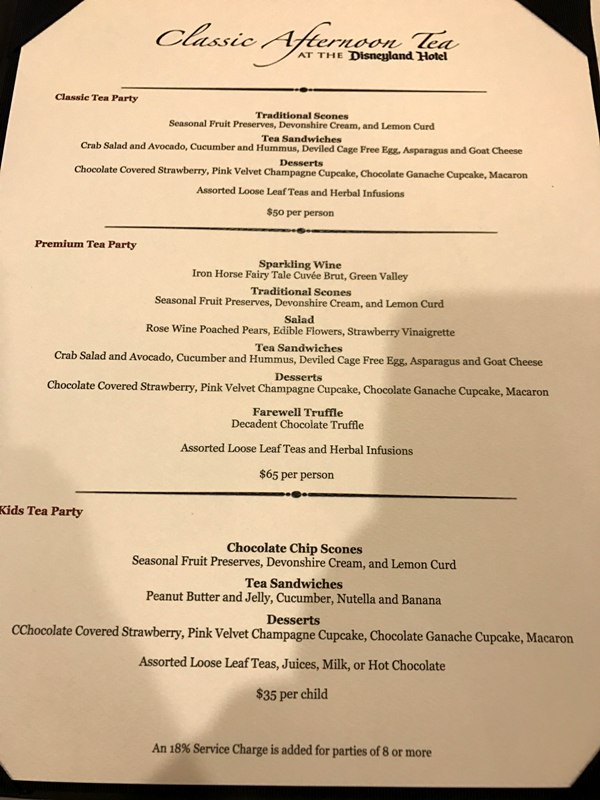 Everyone at our table chose the Premium Tea Party, which includes the standard bottomless tea, scones and sandwiches, and dessert, and also comes with a glass of champagne, salad, and chocolate truffles.
The seasonal teas were Shanghai Rose, which had a delicate floral taste, and the Mango Ginger, which was very robust and refreshing!
I have to say, this was my favorite menu to date! I think it helped that there was a lot of foods with my favorite color – pink! The salad was super yummy, and I loved the look of the edible yellow flowers on top. There were some new sandwiches this time around (in the past for holiday teas it was the same sandwiches, just presented/decorated differently) and I loved the new asparagus fig sandwich. The hummus roll was also good, and the pink deviled egg was too cute! For dessert we had chocolate covered strawberries, a heart shaped raspberry macaron, a chocolate ganache cupcake, and a pink velvet cupcake with champagne frosting, which was – hands down – my absolute favorite Classic Afternoon Tea item I've ever eaten!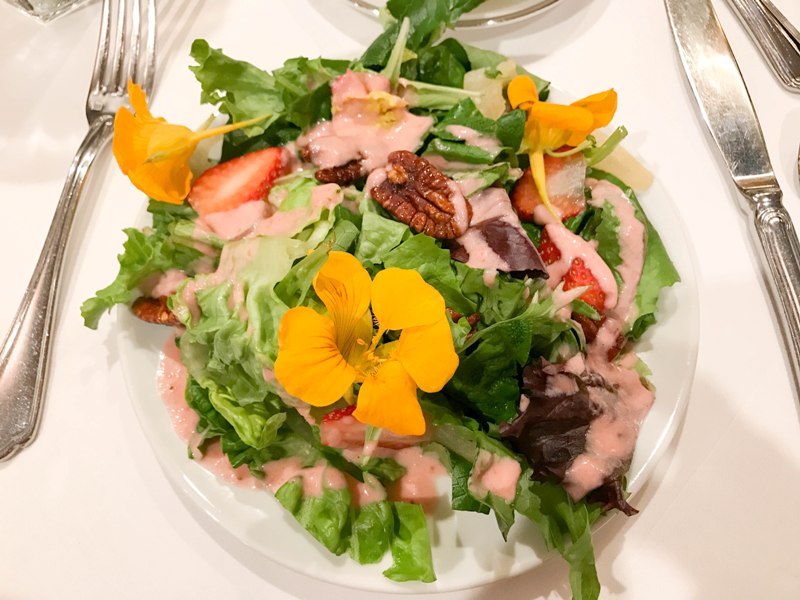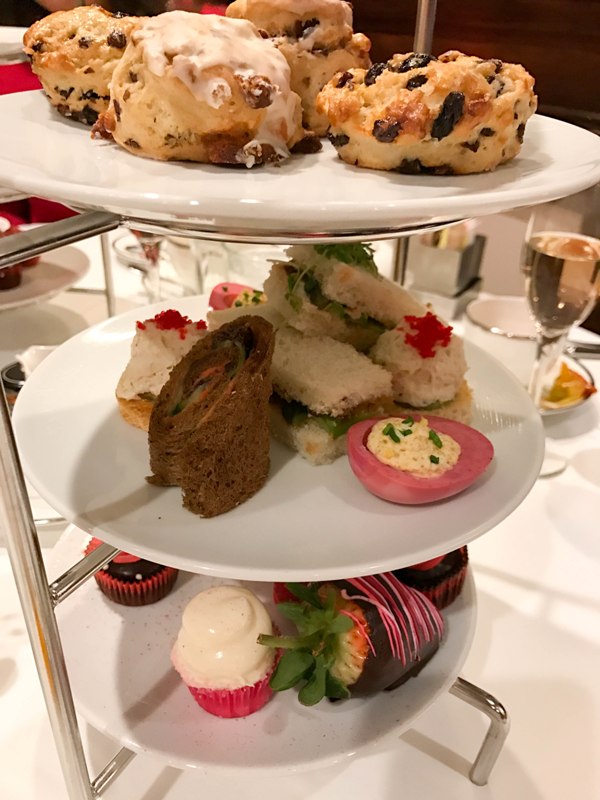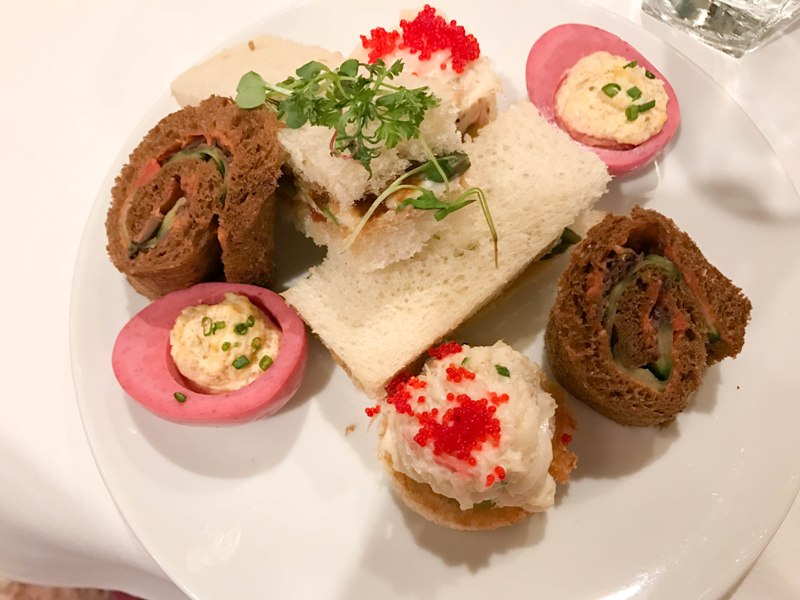 I had a great "Galentine's" celebration with my best girlfriends! I can't wait for our next tea party!