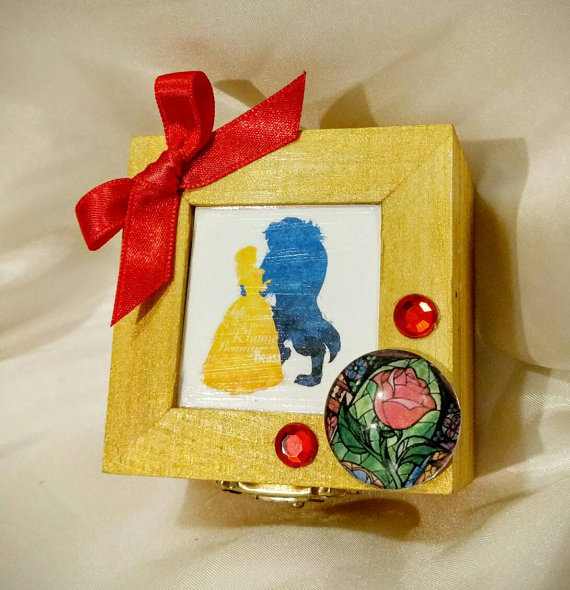 Need an epic ring box for a Disney proposal? Or something special for your Ring Bearer to carry? I'm totally in love with these cute, detailed, Disney engagement ring boxes from CherylsThingaMaBobs! They are all beautifully handmade and inspired by our favorite Disney movies. Which one is your favorite?
You have your classic fairy tales such as Snow White …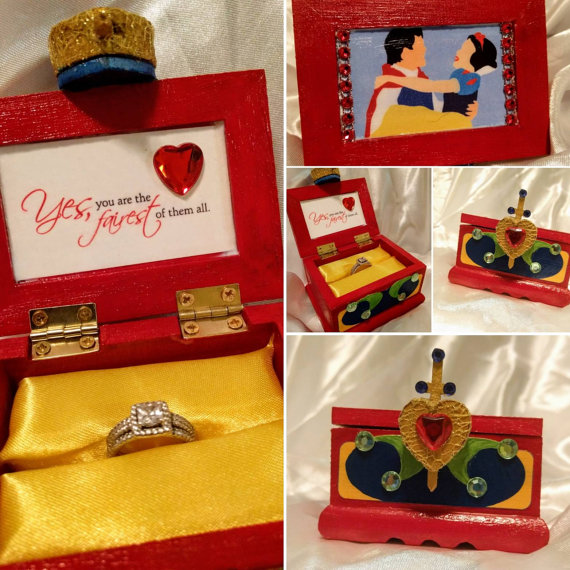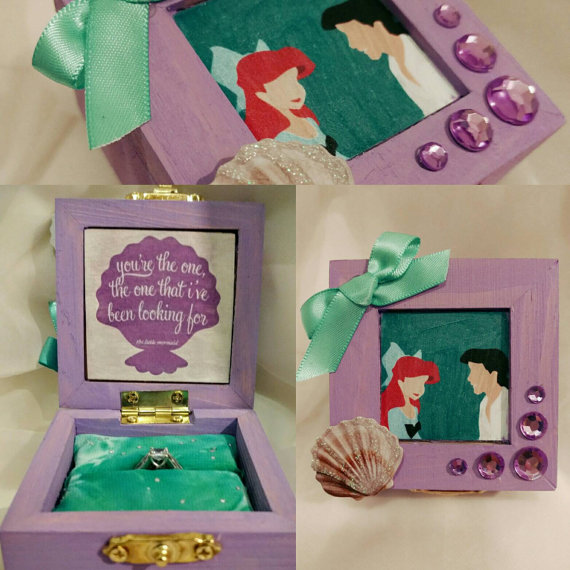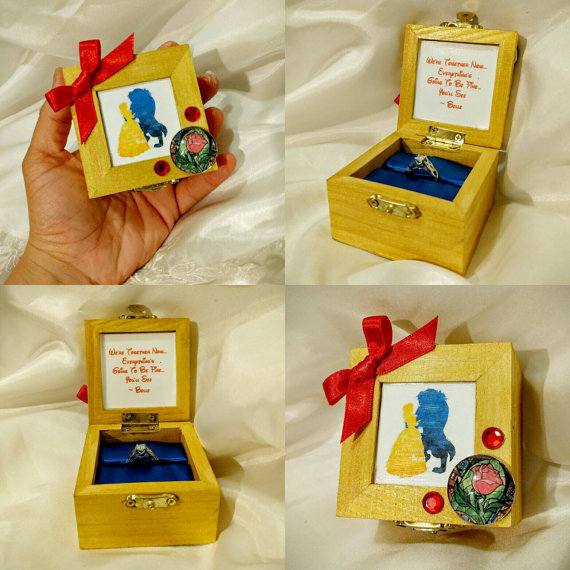 Tangled ….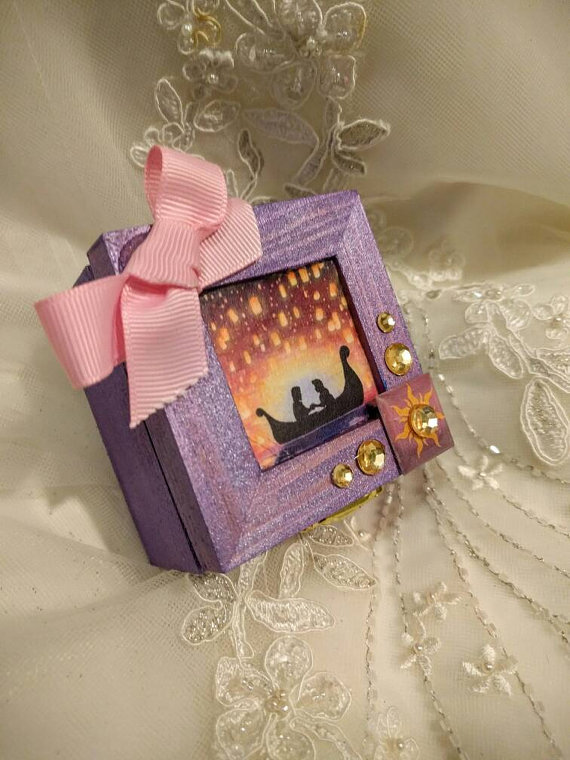 and The Princess and the Frog.
Up is a popular theme for weddings, and now you can get a colorful ring box to match! I love that rainbow ribbon.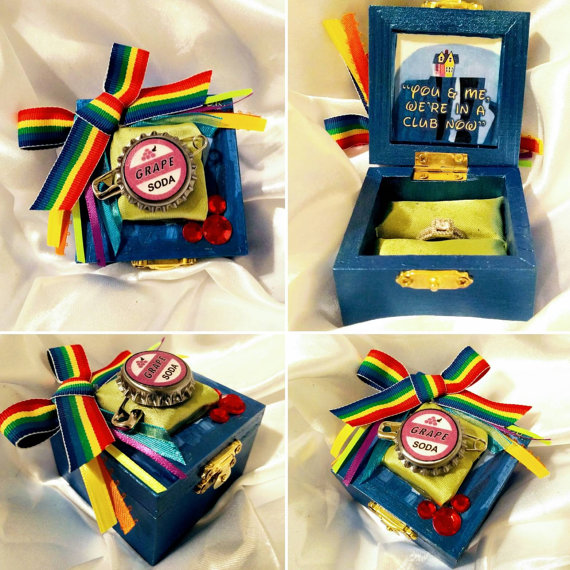 How about a "Simply Meant to Be" Nightmare Before Christmas ring box?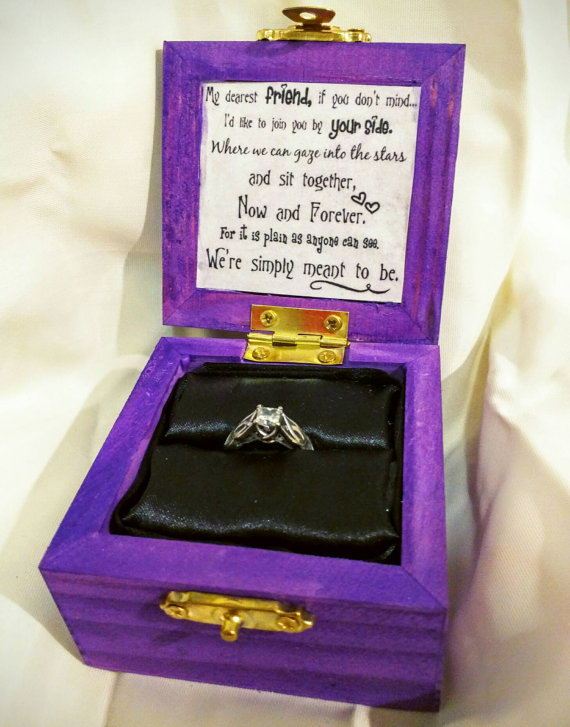 "I love you." "I know." This Star Wars ring box really brings the feels.
One of my favorite Disney couples – Bernard and Bianca from The Rescuers.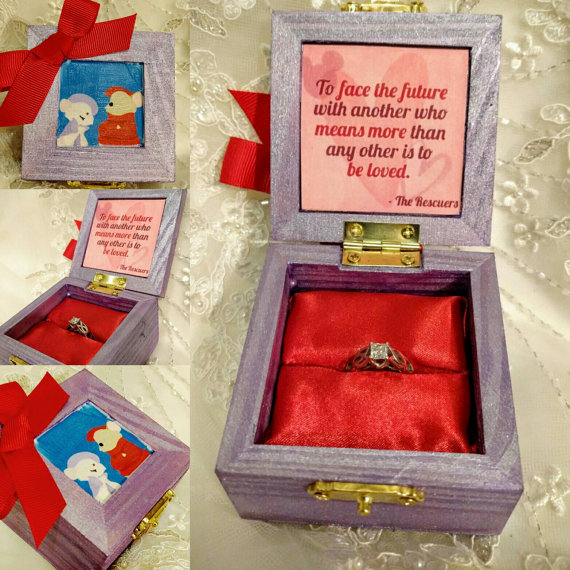 But this one is my favorite of all of them! Classic Mickey and Minnie ring box that reads "A dream is a wish your heart makes … and I wish to marry you." Who can say "no" to that?!?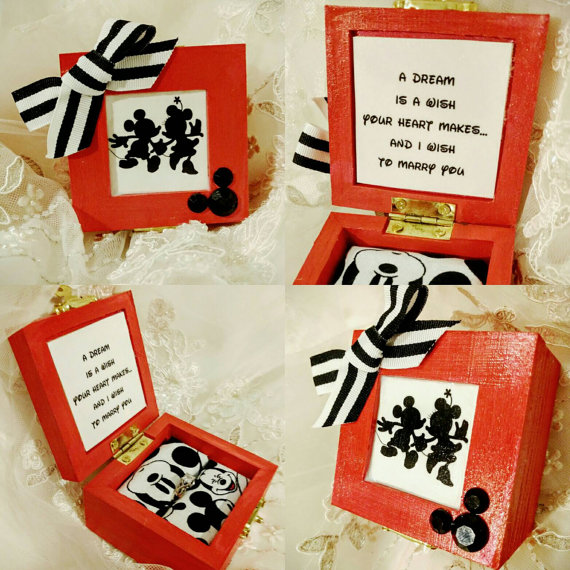 Check out the CherylsThingaMaBobs shop for even more options! They also have gorgeous Disney inspired bouquets, centerpieces, ring pillows, and "bride and groom" chair signs, among other items.