It's no secret Pinterest is a great source of traffic for blogs, but creating images for pins is soooo time consuming … until now! Find out how Tailwind is changing the Pinterest game with Tailwind Create, an app that allows you to preview dozens of gorgeously designed pins in mere minutes!
This post contains affiliate links, which means I will make a commission at no extra cost to you should you click through and make a purchase.

Looking to sign up for Tailwind Create? Click here!
If you are a blogger or small business owner trying to get more eyeballs on your website, then you NEED to be utilizing Pinterest.
Pinterest is often referred to as a social media network, but really it's a visual search engine. Approximately 40% of my website traffic comes from Pinterest! To compare, that's similar to the amount of traffic I get from Google.
But since I'm not a graphic designer, I struggle with creating beautiful images to make my pins stand out. I've spent hours making fresh new pins to add to Pinterest for my most popular articles!
I've been wishing for a way to create pretty pins more quickly, and Tailwind answered my wish! Enter, Tailwind Create!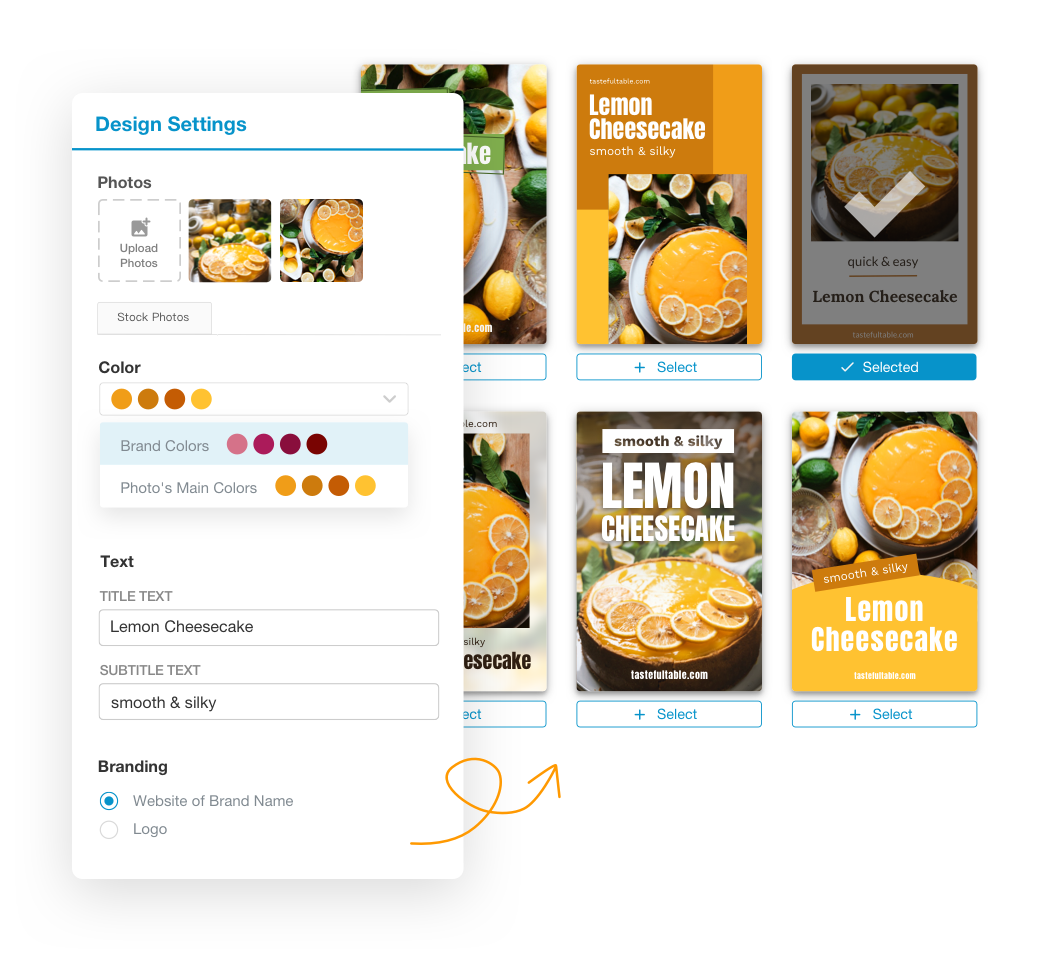 Tailwind is a social media scheduling tool that makes managing your Pinterest so much easier. I have been using Tailwind for several years to schedule my pins and find new content to share utilizing their Tribes feature. But don't just take my word for it. Tailwind publishes the typical results of Tailwind Members every year, so you can see exactly how it helps boost Pinterest stats!
And now Tailwind has upped the game by adding Create, a service that creates several graphics in minutes. It's amazing!
How to Use Tailwind Create
Watch my video tutorial on using Tailwind Create:
Here's how Tailwind Create works in a nutshell:
1. Add your blog post URL
2. Add the Pin title
3. Add images or choose stock photos
4. Click "Create Images"
And just like magic, you'll have dozens of different templates to choose from, all pre-populated with your images and pin title!
From here, you can choose a color palette (either pick one or create your own), change the font style, add additional text (like a subtitle), or add your business logo.
Then, you can select and refine the templates you like the most. It is recommended you change the wording a little bit on each image, and use a variety of photos and colors.
Once you have edited and selected your pins, click "Review Your Selection" to see your final images, and from here you can schedule them in Tailwind or download the images to your computer.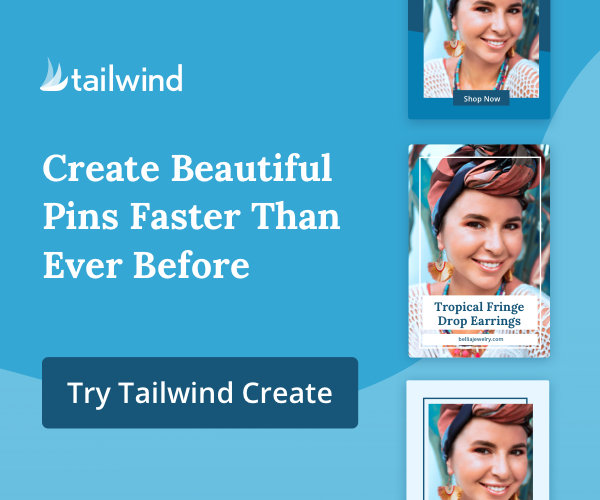 As an affiliate for Tailwind, I was granted early access to Tailwind Create to test it out, and I have to say it's a game changer for bloggers. It's so easy to create beautiful pins with just a few mouse clicks. Tailwind Create is going to save me hours of time every month!
More about Tailwind: Tailwind is a Pinterest and Instagram Partner, which means they have a good relationship with the platforms and only offer practices that will enhance your performance with these platforms.
Tailwind offers a free plan for 100 scheduled pins, and also Plus plans for both Pinterest and Instagram. Tailwind Create is a separate membership under the Plus plan. The price for Tailwind Create is subject to change after its initial launch.
Interested in getting Tailwind Create? Here's how!
1. First sign up for a free Tailwind account if you don't already have one. Click here.
2. Click this link to access the request page for Tailwind Create. When applying, use code "CREATEPARTNER2020" when prompted. This will move you up the waitlist.
3. You'll receive an email from Tailwind once your request has been approved!
I hope you will enjoy using Tailwind Create as much as I have! If you love it, be sure to leave a comment and let me know.