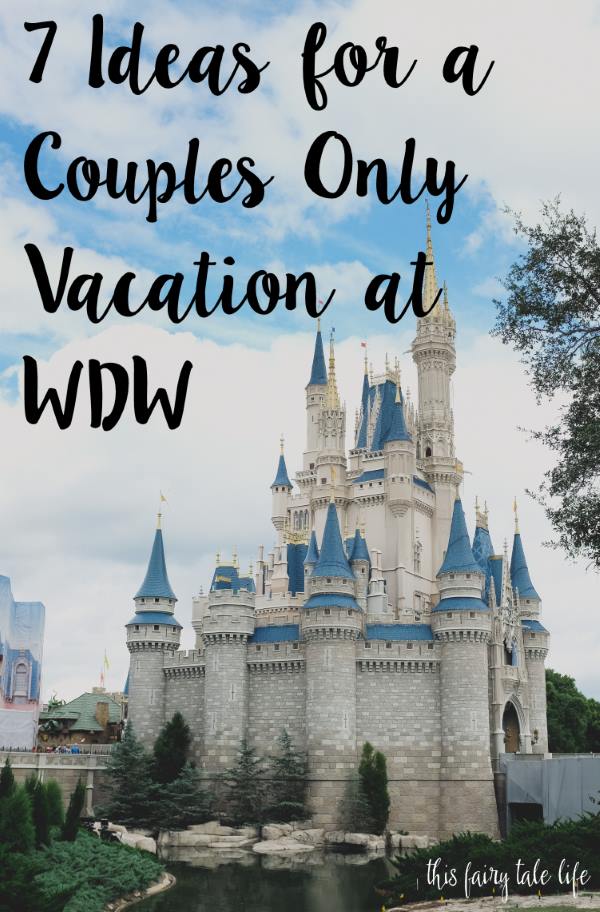 Walt Disney World is increasingly becoming a popular destination for couples, married or unmarried, traveling alone together sans kids. Perhaps kids aren't in the picture, or they are in the picture but later down the line, or maybe you have kids but just need an adult vacation.
Like, immediately.
Need Walt Disney World Tickets?



Get the lowest prices on Walt Disney World (and other Orlando theme park) tickets from my recommended travel partner, Undercover Tourist! Click here to check prices for your trip!
Lots of people think Disney Parks are just for families with kids so they don't consider Walt Disney World or Disneyland when it's time to plan a couples only vacation. I'm here to tell you Disney is for ALL ages! I love going to Disneyland with my husband and our friends.
Disney is for the young at heart, which is why it's such a popular spot for honeymoons and adult vacations!
Visiting Walt Disney World soon? Check the Walt Disney World crowd calendar!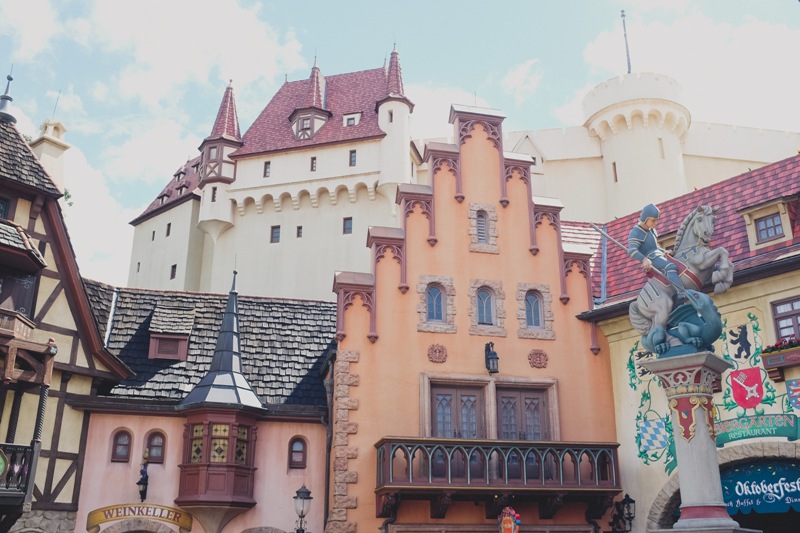 I know Disneyland like the back of my hand but I've only been to Walt Disney World once, and I was there alone (for a conference). I loved being there alone, but I also can't wait to go back with my husband.
I was talking about Walt Disney World with my friend Katie, who was telling me all about the vacation she took with her hubby for their anniversary. Their trip sounded so amazing and relaxing, I asked if she wouldn't mind helping me write an article about it!
Here are Katie's ideas for a chill couples only vacation at Walt Disney World. I am definitely keeping these tips in mind for our next WDW trip. Oh, did I mention Katie happens to be a totally rockin' wedding and portrait photographer? So I hope you'll love her beautiful photographs of Walt Disney World as well. Thank you, Katie!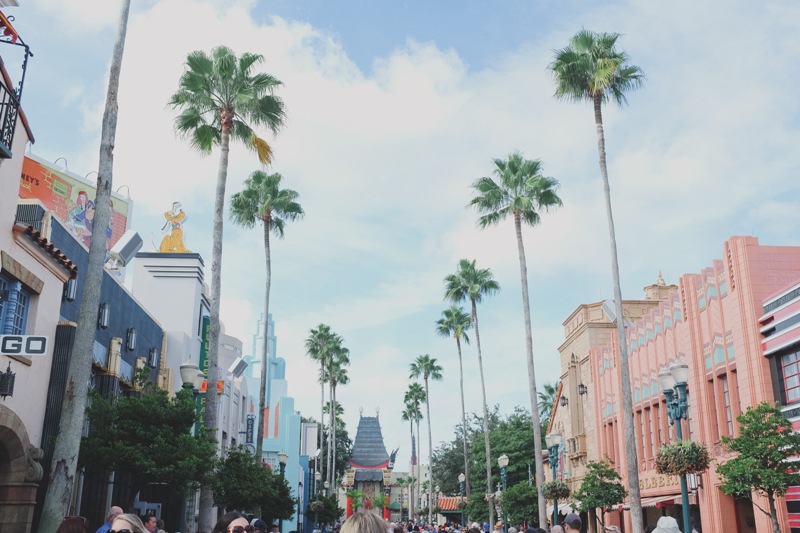 All photos by Katie Pritchard Photography
Recommendations for an Adult Vacation at Walt Disney World
Drinks at a Themed Bar
We love specialty drinks that are unique to a restaurant so hitting up spots like Trader Sam's, Tambu Lounge, and Jock Lindsey's Hangar Bar for drinks was a highlight for us.
Tambu Lounge at Disney's Polynesian Village Resort serves a drink in a WHOLE pineapple (Lapu Lapu) and Jock Lindsey's (located in Disney Springs) had amazing Indiana Jones themed cocktails with bar food as well – bonus! Plus, let's be honest … after a long day of walking, cocktails just hit the spot.
Splurge at a Nice Walt Disney World Restaurant
I think this is an obvious tip to do on any vacation but easy to forget when you are at theme parks all day and a quick service meal could easily get the job done. However, leaving the parks early to freshen up and go out for a nice dinner was such a treat!
We did this several nights (hello, vacation) and the most memorable for us was eating at Sanaa at Disney's Animal Kingdom Lodge. The hotel lobby was not only beautiful, but the restaurant had floor to ceiling windows that looked out over the wildlife area! Yes, real animals would come up to our table-side window to say hello.
Make sure you book your ADRs (Advanced Dining Reservations) early to snag popular restaurants. They get snatched up quickly!
Have a Spa Day, Or Off Day
With Walt Disney World comes lots of early mornings, late nights, and TONS of walking. People tend to exhaust themselves wanting to see it all and spend 12+ hours in a park and not think of the consequences until the day is over.
The one thing I knew I had to work into our trip was a full day off which meant no parks, no plans – NOTHING. And it was amazing!
Spas are our weakness when it comes to vacations, and luckily we were able to snag a morning appointment the night before on a whim (thank you Disney!). We had a seriously leisurely day.
It started with breakfast at Disney's Grand Floridian Hotel complete with Mickey waffles, a spa appointment after breakfast, drinks at the pool bar afterward, a nap back at our hotel and a fun/spontaneous choice of dinner later.
Whether you're visiting for the first time on your honeymoon or have been to the parks many times – I highly recommend a full day off (and a spa visit to boot if that is up your alley).
The Senses Spa at Disney's Grand Floridian Hotel was such a treat! Very relaxing and included fuzzy robes and calming waiting areas. This was something we talked about for weeks after our trip and no doubt will be still talking about years from now!
But if the spa isn't in your budget or it's not your thing, I still recommend taking an "off day." Have leisurely meals on your own time, lounge by the pool or go for a stroll around your resort, take naps, watch TV or read a book, etc … just take a day to recharge from the chaos of the parks.
Treat Yourself to Dessert
Something else we both had fun doing was grabbing dessert after having dinner in the parks. It was usually something simple like milkshakes and cupcakes at our resort, but it was nice to not care about calories (we all know calories don't count at Disney anyway) and walk around with them enjoying the fall night at our hotel.
Other ideas that are more on the "romantic" side of dessert night would be to attend the dessert party at Magic Kingdom. We had already splurged on a Halloween party but a buffet of desserts plus special VIP view of the fireworks sounds like the perfect date night for a vacation.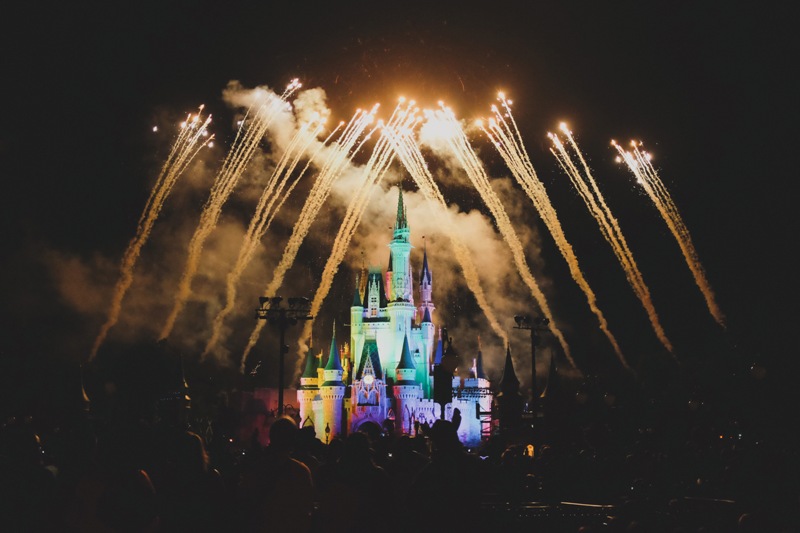 Ride a Water Taxi into Disney Springs
We stayed at Port Orleans French Quarter, which just happens to be on the river that leads to Disney Springs (formerly Downtown Disney), and multiple times we hopped on a water taxi to get to the area.
I think what was fun for us (and a bit romantic) was being on the water at dusk, seeing all the different hotels and scenery on the way, and having the taxi to ourselves a few times (private boat ride for free, yes?!).
You don't have to be staying at a Disney resort to enjoy this feature, and even the Boathouse restaurant at Disney Springs has a fun 'amphicar' (vintage car that rides in the water) if you feel like a splurge.
Take Part in a Special Event
One of the most fun nights we had on this trip was attending the Mickey's Not So Scary Halloween Party at Magic Kingdom. Buying tickets for this special event was a last minute decision before we flew out, but I knew we just had to do it or I'd regret missing out.
What I loved about it was that it showed a different side of Magic Kingdom from the day-to-day of wandering the park that made it extra magical. Disney does a great job of making the special events extra magical (I say magical a lot but really it's the only way to describe it).
Something I truly won't forget was watching the Hallowishes fireworks show on the hub grass, "oohing" and "awing" at what a rad show Disney put on! It was our last night in the parks and it was such a good note to end on!
Schedule Mid-Day Breaks
This advice was/is my most important tip for making any trip to Walt Disney World enjoyable. It's impossible to see everything at WDW your first time, so we paced ourselves and only did the things that truly mattered to us.
With all the walking you will inevitably do, taking a mid-day break when the sun is hottest and the park is at its busiest/crowded is crucial. It saved us from several meltdowns (you know the kind, adult friends … the meltdowns where you are tired, HANGRY, and ready to scream at the next person who even looks at you funny) and kept us in good spirits the whole trip, because exhaustion can take away a whole lot of magic.
It also gave us a chance to go back to the hotel and re-group. There is SO much to see at every park and once you understand the layout of each one, heading back in the late afternoon refuels you for more fun and a plan.
We would get to the park fairly early, leave around noon to rest, and head back to the park around 4:00 PM. Do this to avoid those stress- and heat-induced petty arguments that can happen to even the chillest of couples.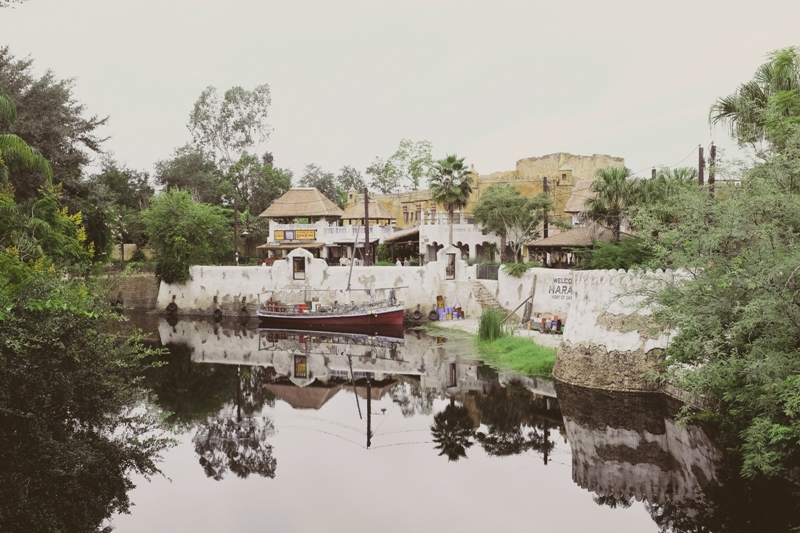 Thank you again, Katie, for this wonderful insight for a Walt Disney World honeymoon or couple's vacation! You can follow Katie on Instagram or via her website.

******
Need Walt Disney World Tickets?



Get the lowest prices on Walt Disney World (and other Orlando theme park) tickets from my recommended travel partner, Undercover Tourist! Click here to check prices for your trip!
******
Have you ever taken a couples only vacation at Walt Disney World? What suggestions would you add to this list?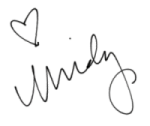 This article was originally published in March 2016 and has been updated.