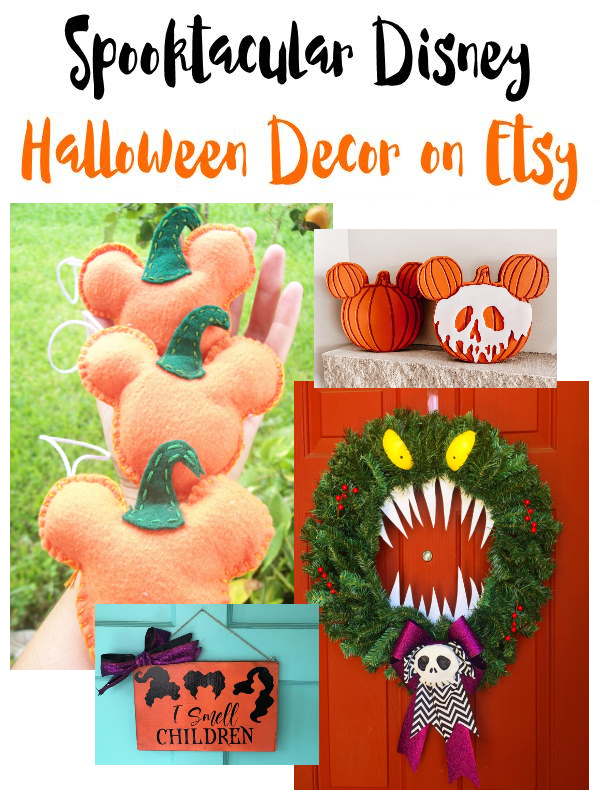 Halloween is here! And since we are all stuck at home this year, you may as well GO BIG with the decorations! Etsy is a treasure trove of clever and unique Disney Halloween decor items, all handmade with love and ready to add a little spooky magic to your home, inside and out!
This is Halloween! This is Halloween! How many of you decorate your house for Halloween just as much as you decorate for Christmas? In the past I had one pink plastic jack-o-lantern that I would plug in and put in the window, and now I'm taking down four large boxes from the attic of all my Halloween decorations.
I blame Etsy.
This article contains affiliate links, which means I may earn a commission when you shop.
Etsy makes it so easy to acquire fun and unique handmade items. There are a lot of clever Disney Halloween decor items on Etsy right now to help transform your living space into a spooky mansion Jack and Sally would be proud of!
From wreaths, to wall signs, to magnets, to towels, to candles, there's something here for every room of the house.
Here is a roundup of some of my favorite handmade Disney Halloween decorations:
Note: These items are created by independent crafters. Availability is subject to change.
Disney Halloween Decorations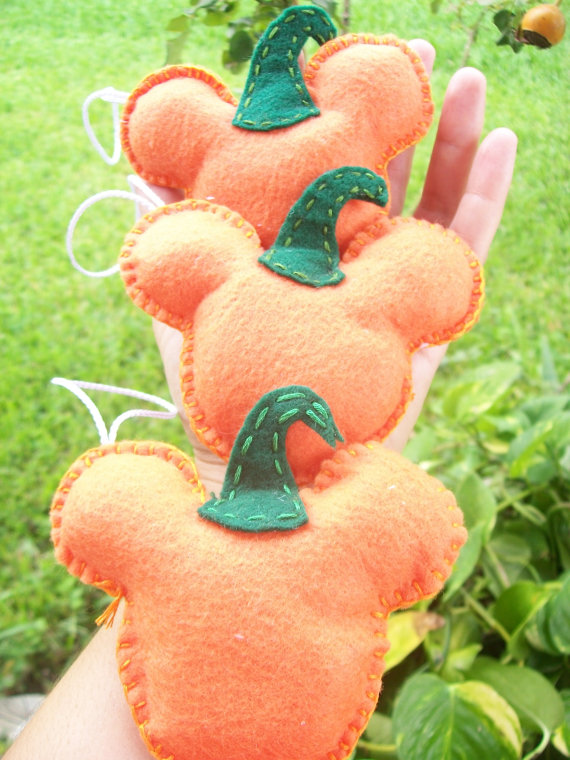 Mickey Mouse Halloween pumpkin felt ornaments by BellisimaSofia

This article was original published in October 2017 and has been updated.