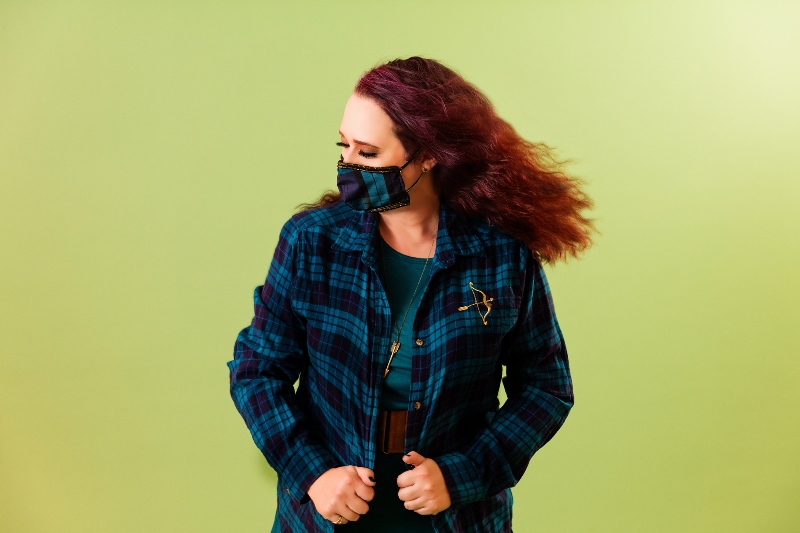 If the scientific evidence doesn't convince you that wearing a mask is essential, maybe these Disney inspired photos will.
After months of planning, I'm so excited to finally share a project my friends have been working on. A project with a message near and dear to my heart, and a project that I am so incredibly honored to be a part of.
The "Masks are Magical" photo series was created and developed by Jenna Henderson, owner and head photographer at White Rabbit Photo Boutique, with the assistance of Katie Pritchard, owner and head designer at Katie Pritchard Designs. I'm so proud of these two dynamic women, who are not only adapting to the changes in the wedding industry, but coming up with new ways to express their creativity and also serve the community.
The idea for this series actually began pre-pandemic. Jenna was planning an epic, high fashion DisneyBound photo shoot with some of her friends (including me!). But, in true 2020 fashion, the plans for this epic shoot were scraped when the shutdown orders were established.
It wasn't until Jenna saw that Katie shifted her bridal attire business to creating beautiful fancy face masks that a new idea was born.
Jenna would keep some of the high fashion elements from before (like the jaw-dropping black ballgown she purchased from Nordstrom before the shut down), and the models would still dress to invoke their favorite Disney characters, but now the photos would feature custom face masks designed and created by Katie. And hopefully the photos would send a powerful message – that masks are magical and wearing them will save lives.
Executing the photos was a little trickier than before the pandemic. Models were asked to do their own hair and makeup in lieu of Jenna hiring a professional. And photo times had to be staggered so only one model was in the studio at a time. Following CDC advice, the number of people allowed in the studio were limited (Jenna, White Rabbit team members Tiffany and Andrew, and the model), masks were worn by all parties at all times, and everyone kept at least six feet of distance from each other. High touch surfaces like doorknobs were cleaned regularly, and wipes and sanitizer were freely available.
I'm not gonna lie – Seeing my friends Jenna and Tiffany for the first time in months was bittersweet. I was thrilled to see them from afar, but not being able to give them a great big hug was also heartbreaking. All the more reason it's so important to WEAR A MASK whenever you go out!
New information from the journal Nature Medicine found that universal mask wearing in our country could save nearly 130,000 lives through early spring. Yet, only around 49% of Americans always wear a mask when they leave the house. Until there is a vaccine, wearing a mask is the best protection we have and has been proven over and over again to limit virus spread and SAVE LIVES! So why wouldn't you just do it???
I'm hoping this magical photo series will remind people that wearing a mask is truly a simple thing to do to show you care about the people around you. Wearing a mask will save lives and help us return to normal, quicker.
Be sure to follow JennaWhiteRabbit on Instagram as she continues to release more stunning photos from this series!