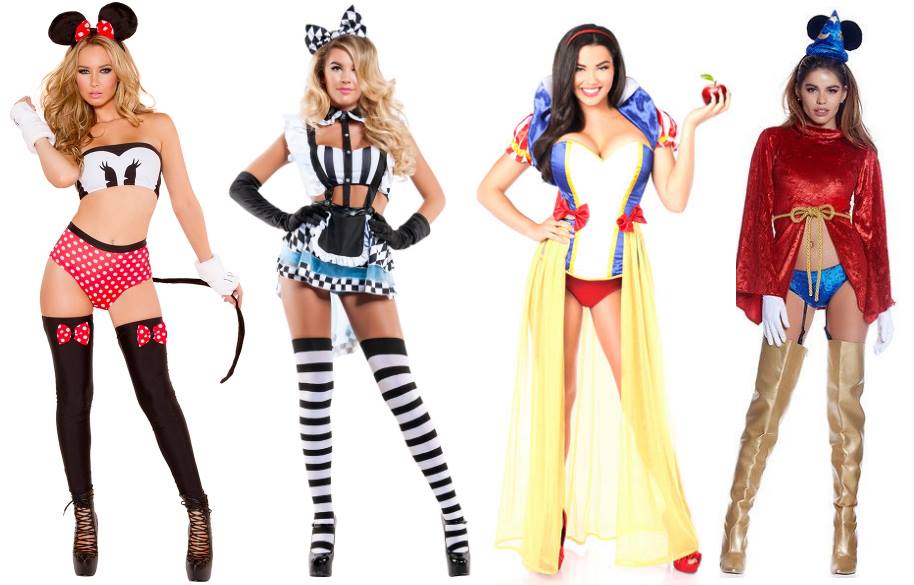 Hello. And welcome to the fifth(!) installment of Sexy Disney Halloween Costumes that Have Gone TOO FAR.
When I wrote the first version of this post back in 2012, I did it quickly and on a whim and it went a little nutso. Some of you loved it, some of you hated it, some of you hated it so much you stopped talking to me.
That's okay. We all have to stand for something.
But out of everything I've written in five years, THIS is the thing that people keep asking me about. People send me links to costumes year round.
Six years ago when I was earning my degree in Criminal Justice, I never would have imagined that this was the path that awaited me. My legacy. My tombstone will read, "Here lies Mindy, she was really mad about sexy princess costumes."
This article contains affiliate links, which means I may earn a commission if you make a purchase.
Honestly I went back and forth on doing this year's round up. With today's political climate and some of the things being said about women, I felt like perhaps it wouldn't be appropriate to write a snarky post about what women chose to wear for Halloween.
But, then I thought, you know what our country really needs right now? Humor. And, yes, I should be the one to bring humor to the masses, obviously.
I'm not what this country asked for, but I'm what you need. YOU'RE WELCOME, AMERICA.
So, as you read this and you grow more and more tempted to send me messages about how terrible I am, please know that this is for your own good.
And I'm already aware of how terrible I am as I've been told this, many, many times, so if you're going to email me please try to be a little more original with your insults. This is all I ask of you.
It amazes me I'm able to find new inappropriately sexy Disney costumes every year, but I still do. I mean, how many versions of Sexy Mickey do you need? (The answer, as of this post, is six, if you're actually keeping track.)
So, join me, as I fall down down down the ridiculous rabbit hole of sexy Disney Halloween costumes that have gone TOO FAR.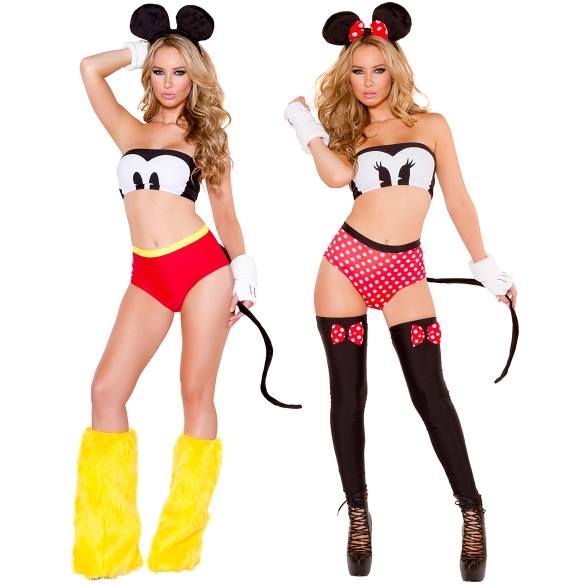 First off we'll start with the aforementioned sexy Mickey Mouse and sexy Minnie Mouse. It's not a Sexy Disney Costumes round up without them! *weeps softly* (PS – those yellow furry boots, WHY?)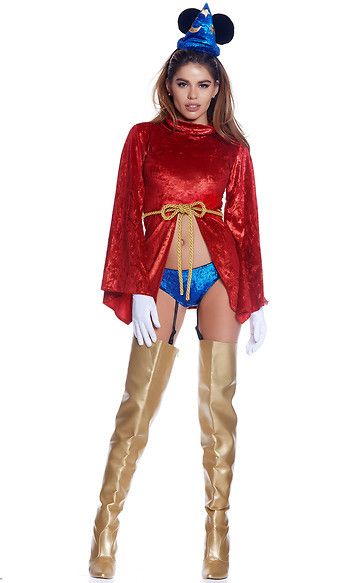 Somehow this year's Sorcerer Mickey costume got even skimpier (and yes, believe it or not, there are at least TWO Sexy Sorcerer Mickey costumes).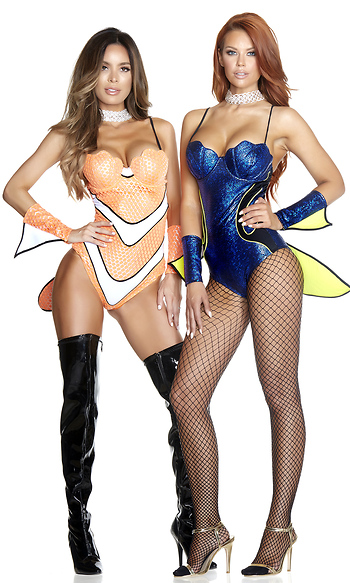 Sexy Nemo was the costume that inspired my first sexy costumes snark article, and it has been updated for a new generation. Oh, look who's also here. it's sexy Dory. What, no Sexy Gerald???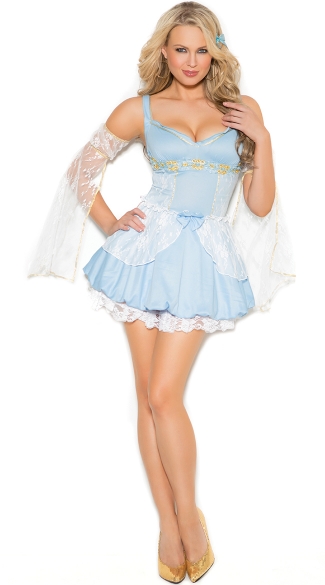 This "Cinder Babe" costume is actually tame compared to past incarnations we have seen.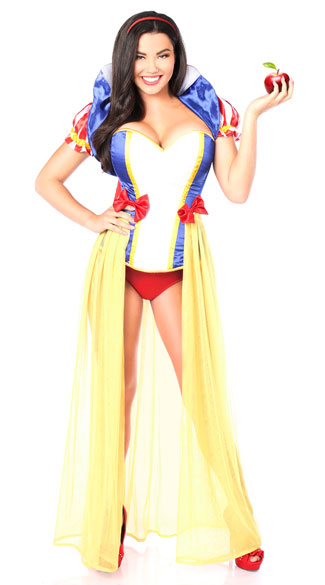 Sexy Snow White is always a popular choice. I have to admit I kind of like the chiffon draping on this costume, but it needs some leggings! I know several LuLaRoe reps, so just call me if you need some!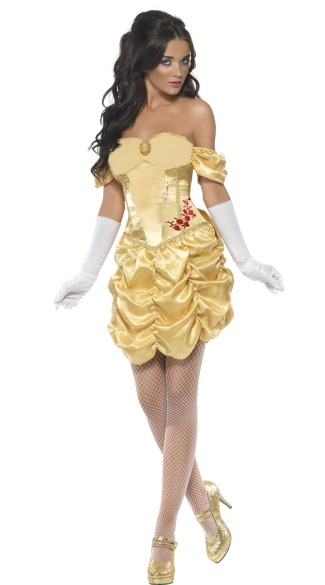 I haven't watched Beauty and the Beast in a while and I can't really remember the scene in which Belle wears fishnet stockings? I guess it's time for a re-watch.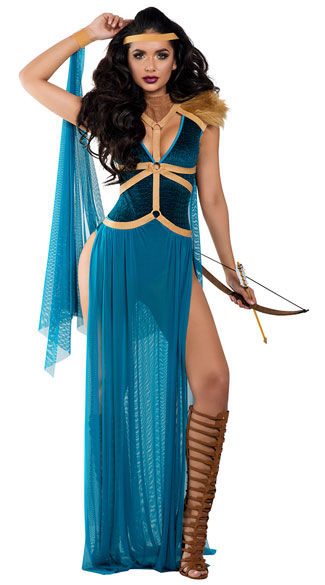 Oh Merida. It breaks my heart that they do this to you, too. THESE boots are cute, though. (Omg, I approve of something.)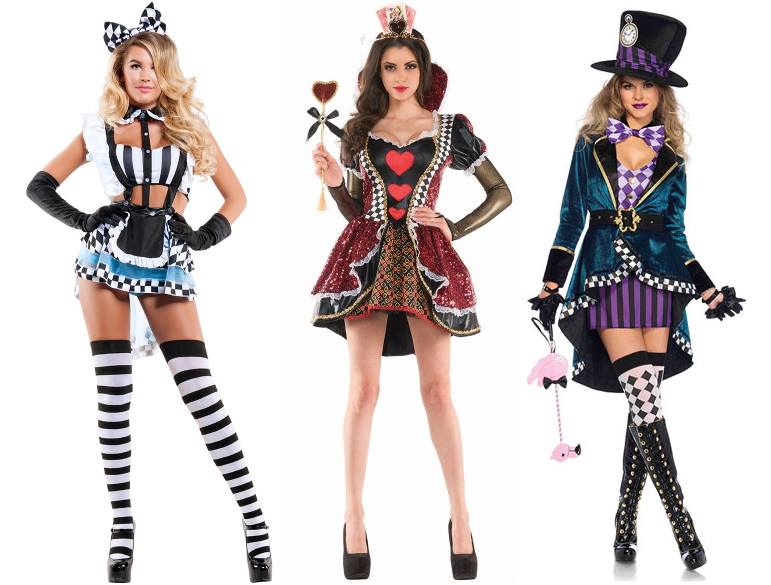 These Queen of Hearts and Mad Hatter costumes aren't too bad, but for the record I am not okay with bondage Alice. Ever.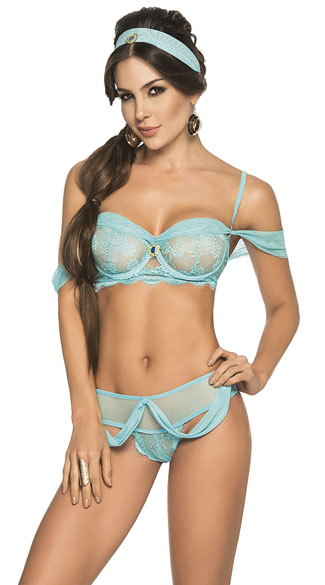 Jasmine's outfit is pretty revealing in the movie as it is, but I'm pretty sure this is just lingerie …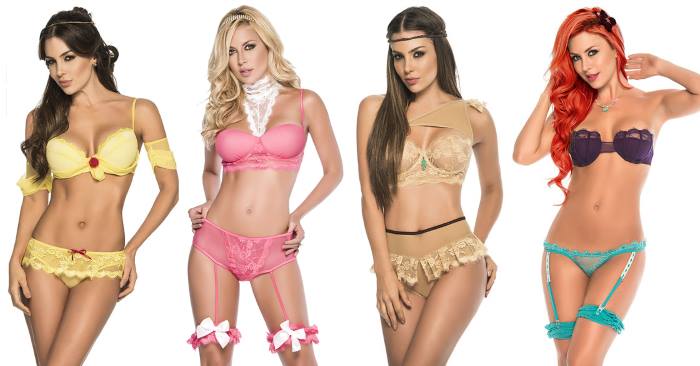 Oh no … all of these are JUST LINGERIE!! (Belle, Sleeping Beauty, Pocahontas, Ariel)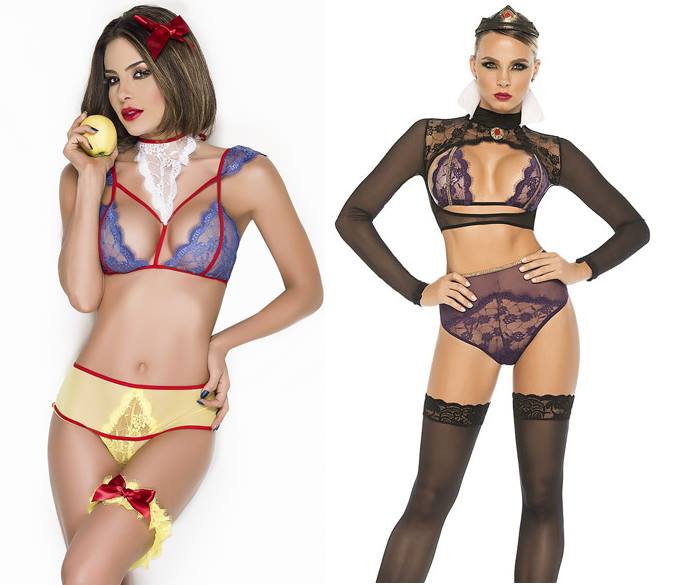 OH JEEZ, now the villains are getting in on it, too. (Snow White, Evil Queen)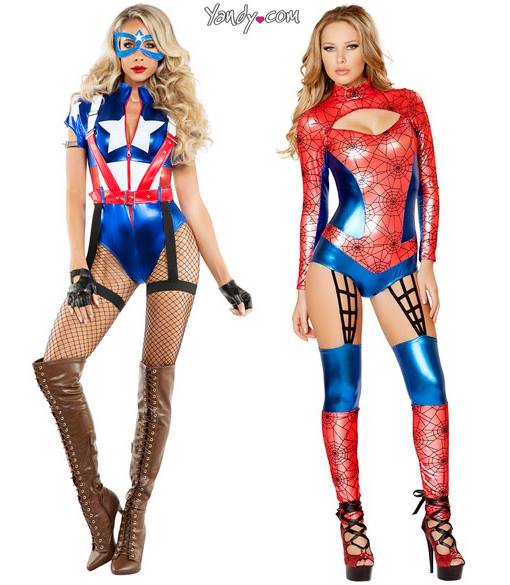 This year Marvel is getting into the sexy costumes act with sexy Captain America and sexy Spiderman. These costumes actually aren't that revealing, compared to, you know, UNDERWEAR.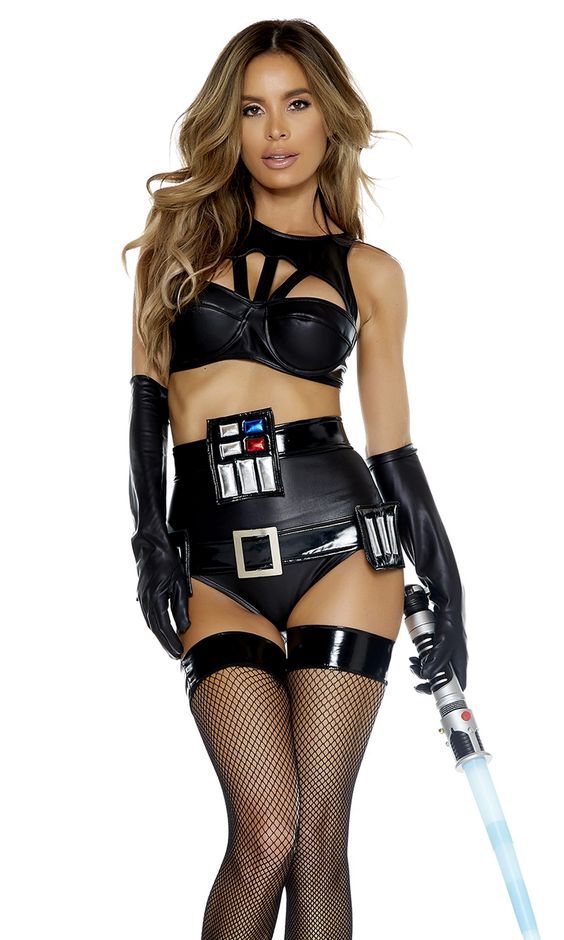 Star Wars is well represented this year, with sexy Darth Vader. *Breaks free of shackles and raises arms in the air* "NOOOOOOOOOOOOOOOOOOOOO!"

I am sparing you from the cheeky "behind" picture of this sexy Rey costume. I'm warning you not to click on the link, YOU CAN'T UNSEE IT.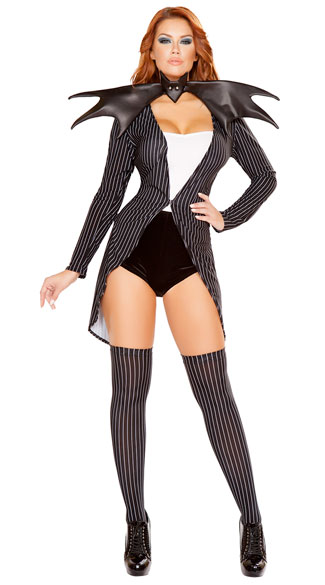 It's always funny to me when costumes have long sleeves but no legs, like this sexy Jack Skellington. You *have* the fabric, you just choose not to use it.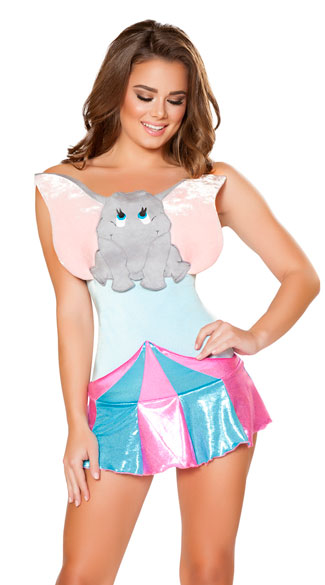 Last but certainly not least …. OH NO, MY CHILDHOOD. Technically this is just a "circus elephant" costume but look at those ears …. we all know what that really means. Sob, sob, sob …
Thank you for suffering through this year's Sexy Disney Costumes installment with me. If you want more foolishness, click through the links below.
Sexy Disney Halloween Costumes That Have Gone TOO FAR
MORE Sexy Disney Halloween Costumes That Have Gone TOO FAR
EVEN MORE Sexy Disney Halloween Costumes That Have Gone TOO FAR
STILL MORE Sexy Disney Halloween Costumes That Have Gone TOO FAR
Sexy STAR WARS Halloween Costumes That Have Gone TOO FAR