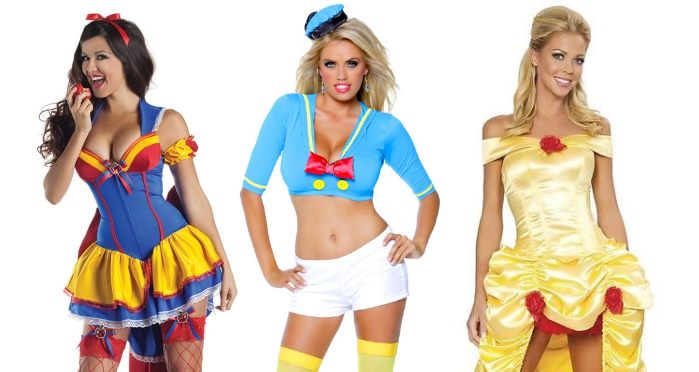 It's time, once again, for one of my favorite recurring posts of the year.
My first Sexy Disney Halloween costumes post was written up very quickly, sparked by seeing a Sexy Nemo costume online. (I know, WTF.)
My post got A LOT of reaction … most people appreciated the tongue-in-cheek approach, a few people were offended, a couple people wrote me nasty messages.
All in a days work as a blogger.
But what shocked me the most was how popular the post became. And continues to be, several years later. Collectively my sexy Disney Halloween costumes posts have been viewed over 22,000 times!
These posts are meant to be silly and snarky, but as I mentioned, they do draw a bit of criticism. And that's okay!
I do like to hear your opinions, honestly. While it's true I'm more of a modest person and the over-sexualization of female Halloween costumes does bother me, this post is just for the fun and the lolz, okay everyone?
But in case you feel compelled to tell me how horrible I am, I've auto-generated some responses based on past messages and comments I've received:
Yes, I'm a total prude. I'm practically a nun.
Yes, I'm jealous because I'm too old/ugly/fat to wear costumes like these.
Yes, women can wear whatever the hell they want to and if I don't agree, I'm a bad feminist.
Hopefully that covers it and we can all have a good time laughing at the rediculousness of it all.
Thanks for joining me for my fourth (!) installment of Sexy Disney Halloween Costumes That Have Gone TOO FAR.
Sexy Halloween Costumes Inspired by Disney Characters
This article contains affiliate links.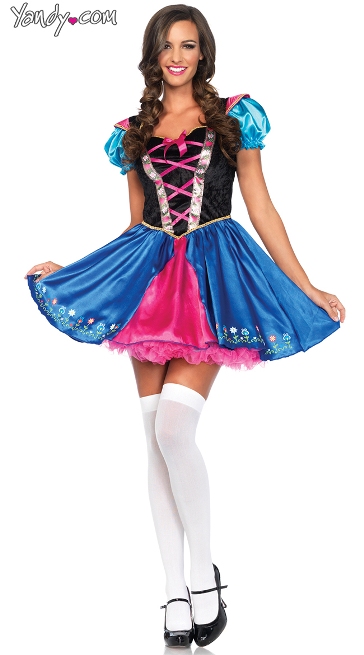 I was disappointed with last year's sexy Anna costume because it had long sleeves! As if!
This one gets us closer to the slutty princess costumes we know and love. Hopefully next year we can see more midriff.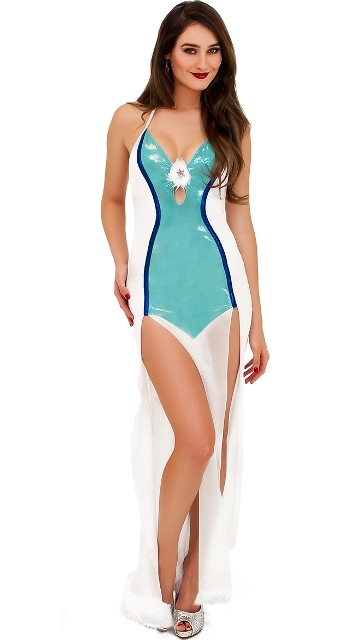 This vaguely Elsa dress is so skimpy, it could be lingerie. Oh wait, IT IS. That's the actual name of the costume! LINGERIE DRESS!

Jasmine's attire is already revealing, but somehow this one is just … different.
It's the thigh high stockings, maybe?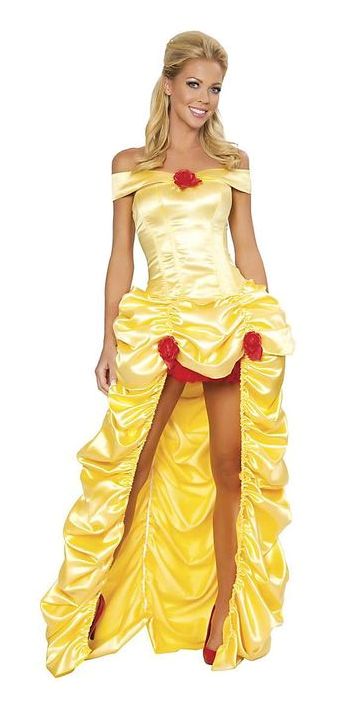 These hi-low costumes, like this sexy Belle, really get to me because it's like they are saying, "We CAN make it long all the way around, but we CHOOSE not to."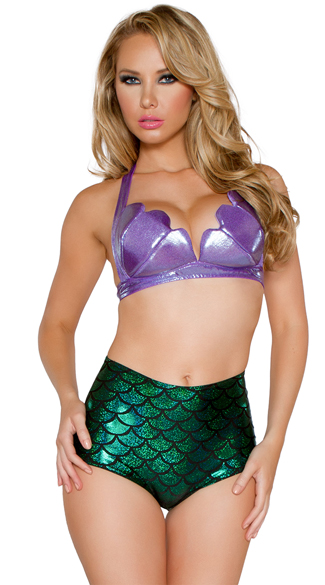 I've seen a lot of sexy Ariel costumes but this one seems to be the skimpiest so far. Or at least the most push-up-iest.
On second thought, this actually looks like a really modest bikini!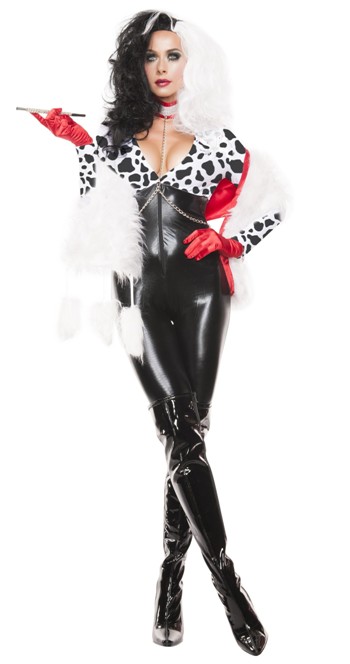 Cruella seems to have a lock on the sexy costume arena, but I'm sharing this one because of the LEATHER PANTS. I've watched 101 Dalmatians a few times and I DO NOT recall the leather pants.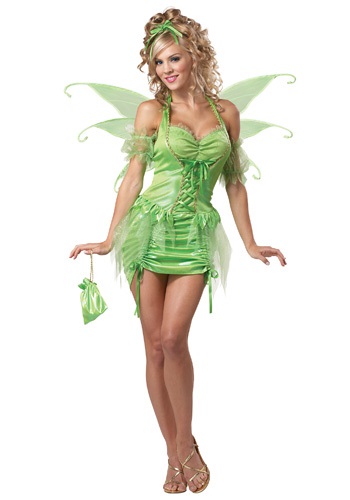 This sexy Tinkerbell isn't too offensive, but I'm mostly annoyed her hair isn't in a bun.
It's like they've never even watched the movie!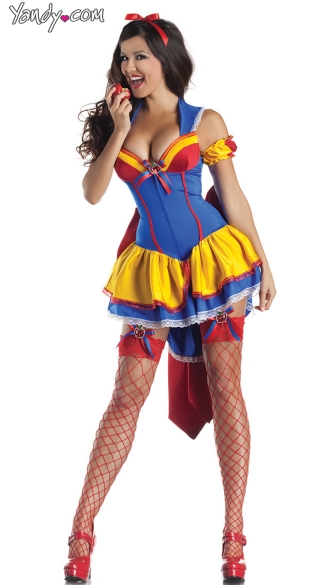 Out of all the sexy Snow White costumes, I think the fishnets and stripper heels are what really sets this one apart.

OH NO, THEY GOT YOU TOO, MERIDA?!

Now this sexy Evil Queen costume just looks silly. Do you really NEED that cut out?
You are trying too hard, Evil Queen.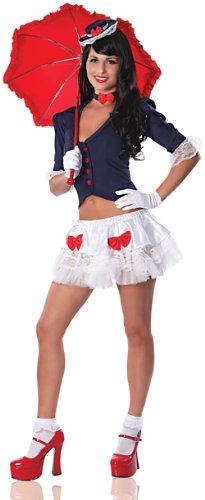 Out of all the sexy Disney Halloween costumes, sexy Mary Poppins seems the most inappropriate. Don't tarnish my beloved Julie Andrews in this way!

I mean, honestly, this sexy Donald Duck costume isn't THAT bad, considering actual Donald Duck never wore pants.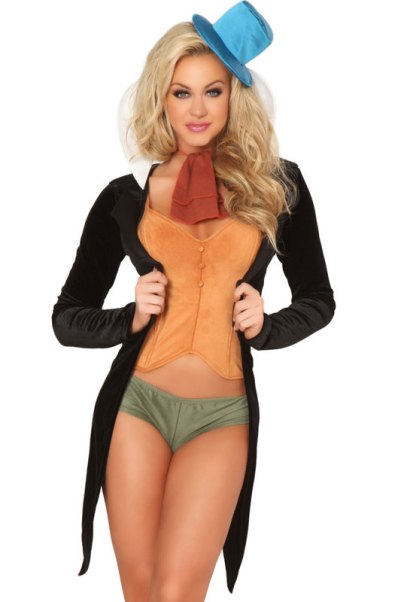 And finally, a couple years ago we brought you sexy Pinocchio, and this year we have sexy Jiminy Cricket, because, reasons?
If you think I'm done for this year, think again. There was so much foolishness I had to divide it into two posts. Check back tomorrow for "Sexy Disney Halloween Costumes That Have Gone TOO FAR: Star Wars Edition." Did somebody say Sexy Ewok?