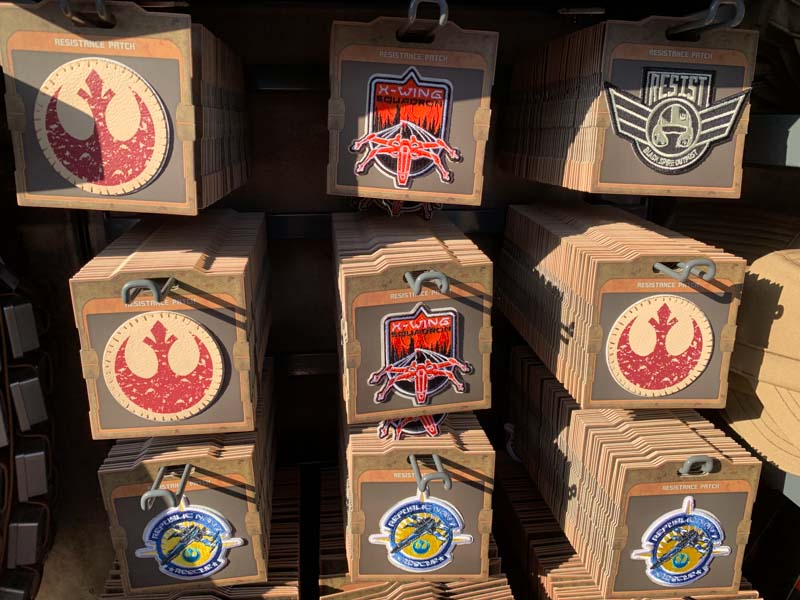 Yes, it's possible to visit Star Wars: Galaxy's Edge and not spend a ton of galactic credits! While $200 custom lightsabers are tempting, you can get plenty of cool stuff for under $10. Some of these souvenirs are even free! (My favorite word at Disney!) Keep this list handy during your travels to Batuu so you know where to look for these budget finds.
Best Souvenirs Under $10 from STAR WARS: Galaxy's Edge
Reminder: Pricing and availability are subject to change
Let's start with the freebies!
Image Data Card (PhotoPass) – I'm sure you are all familiar with Disneyland's PhotoPass system. Disneyland has photographers stationed throughout the Parks to take your photos. In order to redeem your photos, the PhotoPass photographer needs to either scan the code on your app, Annual Pass, or will hand you a plastic card. Star Wars: Galaxy's Edge also has PhotoPass photographers, but they hand out a unique redemption card. So even if you normally use your app, be sure to request one of these special "Image Scan" cards! They make a cool momento from your visit to Batuu.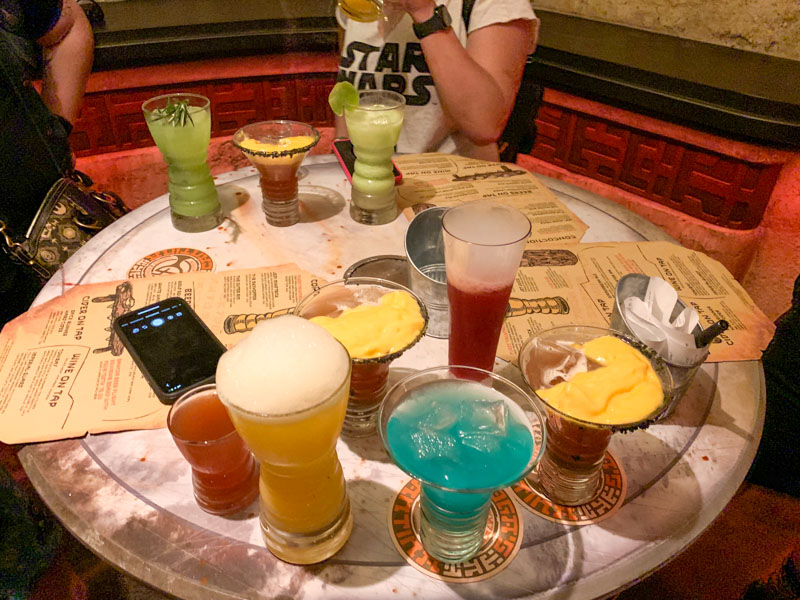 Oga's Cantina Coasters – If you're lucky enough to make it inside Oga's Cantina, keep an eye out for their unique coasters! As far as I can tell there are 5 different designs to collect. The coasters are made from thin cardboard and are not re-usable, so feel free to take them home! (DO NOT take home glasses, menus, or utensils.) If you are not initially provided with a coaster with drink, just ask a bartender or server if you can have one.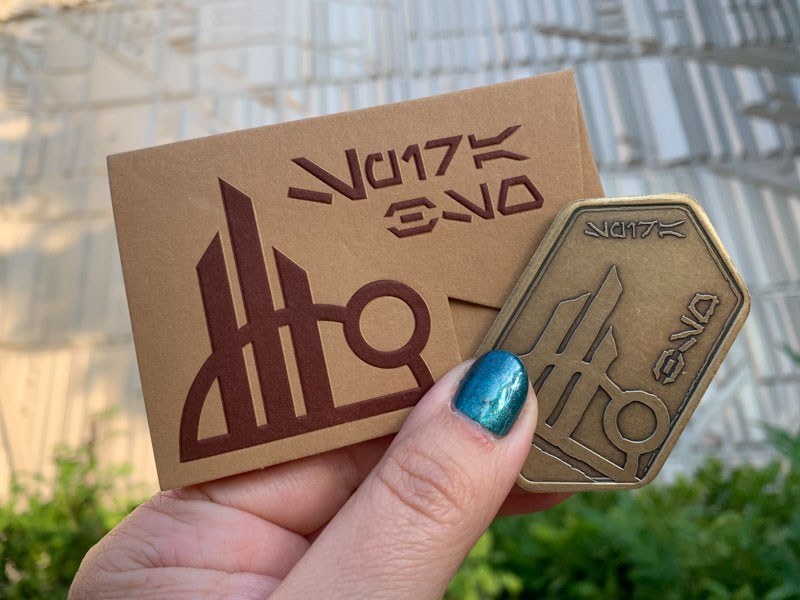 Batuuan Spira Gift Card – This item is a "freebie" but it's not technically 100% free. The Batuuan Spira gift card is a special Disney gift card you can only get inside Star Wars: Galaxy's Edge. In order to obtain this cool looking Spira (the fictional currency on Batuu) coin, you must load a minimum of $100 onto it and you can use it like you would use any other Disney gift card. You can use it to purchase merchandise or food inside Galaxy's Edge, and you can use it anywhere within The Disneyland Resort. It's pretty easy for me to spend $100 at Disneyland, so loading up this cool gift card and getting to keep the "coin" as a souvenir was a no-brainer. Find the Batuuan Spira gift card at the Resistance Supply carts. (Note – this gift card is currently available for $4.99 + tax in addition to the gift card amount at Star Wars: Trading Post at Downtown Disney.)
$5 or Less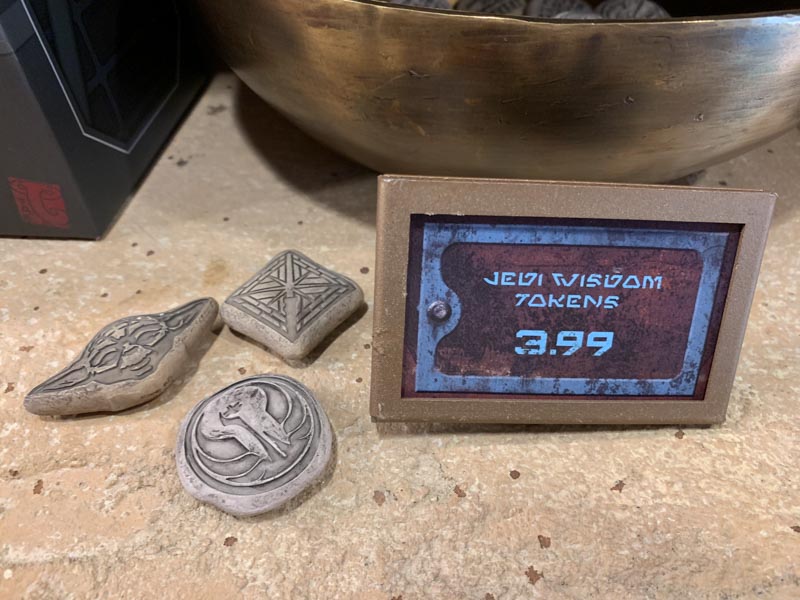 Jedi or Sith Wisdom Tokens – $3.99 – Have you ever been to a spa and you see those small stones with words like "Tranquility" or "Harmony" carved into them? These tokens are like those, but for Star Wars. You'll find these at the Den of Antiquities and there are a number of designs to choose from, separated by Jedi and Sith. At $3.99 a piece, I see no reason NOT to collect them all!
$10 or Less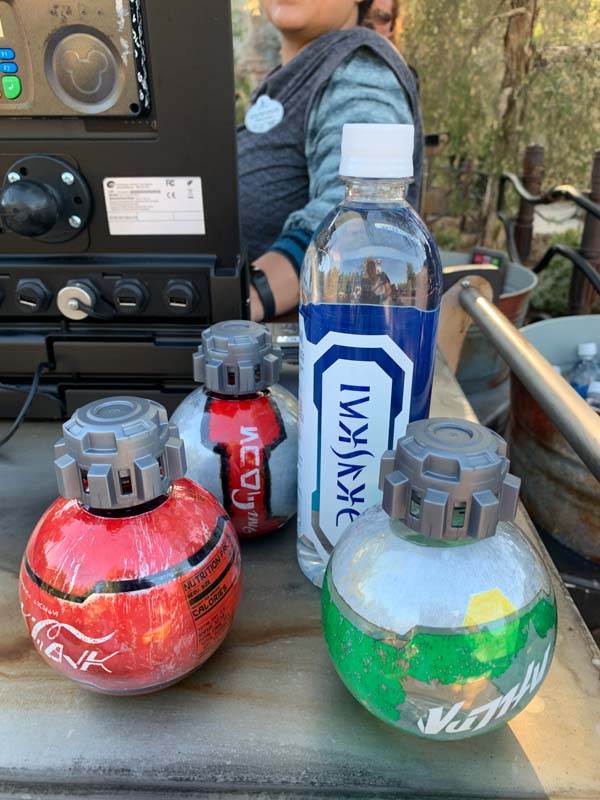 Specialty Coca-Cola Bottles – $5.50 – By now you've probably seen the very cool and very unique Coke bottles available inside Galaxy's Edge. These were made especially for the Star Wars Lands at Disneyland and Walt Disney World so they make a unique souvenir. Sodas are $5.50 while Dasani water bottles are $3.50.
Chance Cubes – $7.99- Find these red and blue colored dice at the Toydarian Toymaker shop, which is very fitting since Watto used these chance cubes to bet against Anakin winning the podrace and ultimately led to Anakin's freedom.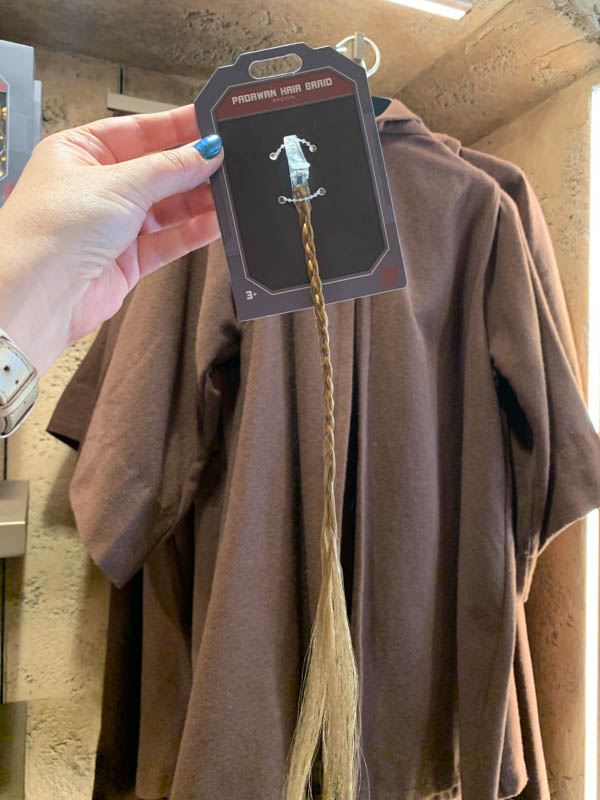 Padawan Hair Braid – $9.99 – Probably the least expensive aspect of a Jedi ensemble, find this clip-on braid in the Den of Antiquities next to the Jedi robes. Available in three colors – blond, brown, and black.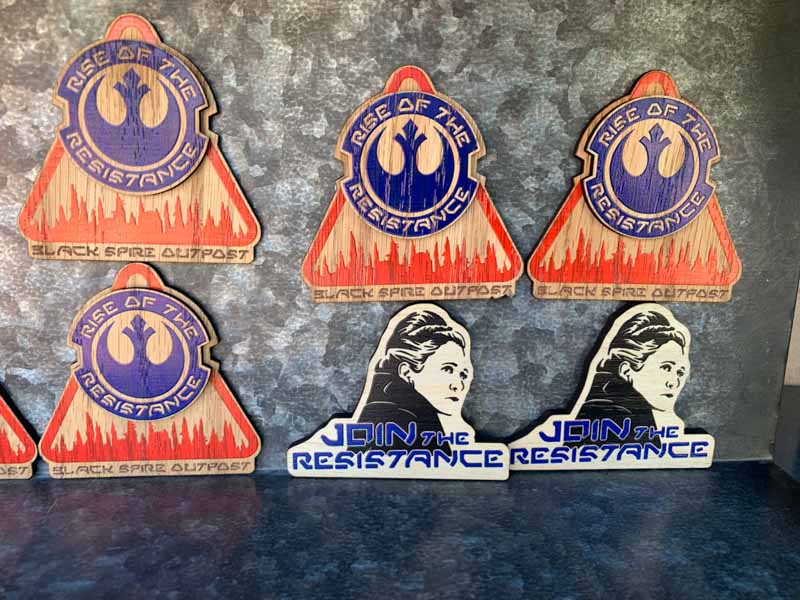 Magnets – $9.99 – Getting into the more traditional souvenirs, you'll find these magnets in the Resistance area of Galaxy's Edge. Magnets were also spotted at the First Order Cargo shop.
Pins – $9.99 – There are plenty of pins to be purchased at Star Wars Land, starting at $9.99 and up. I spotted pins at Droid Depot, the Resistance Supply kiosks, First Order Cargo shop, and the Jewels of Bith shop.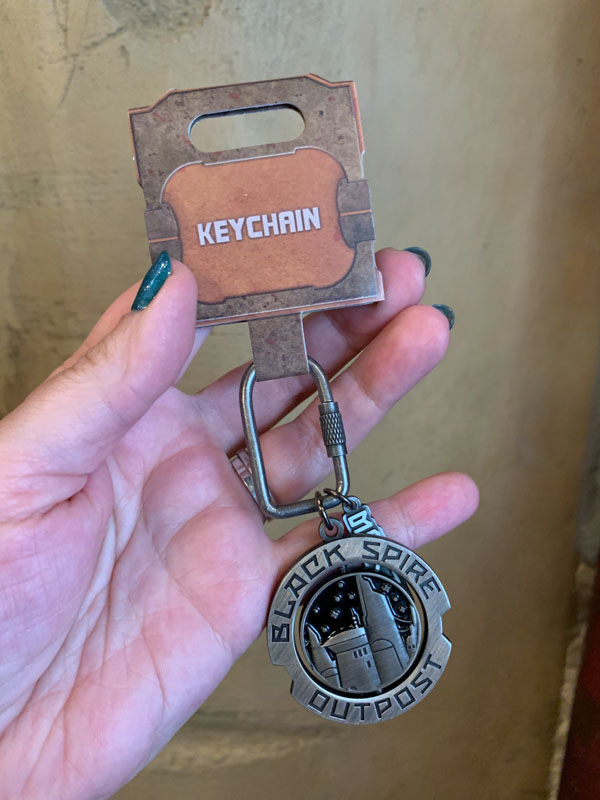 Keychains – $9.99 – I spotted a couple keychain designs under $10, again at the Resistance Supply kiosks, First Order Cargo shop, and the Jewels of Bith shop.
Patches – $9.99 – A number of patches are available at Resistance Supply kiosks, First Order Cargo shop, and the Jewels of Bith shop.
I hope this list helps you plan out your shopping trip to Batuu.
What is your go-to Disneyland souvenir?
RELATED ARTICLES: