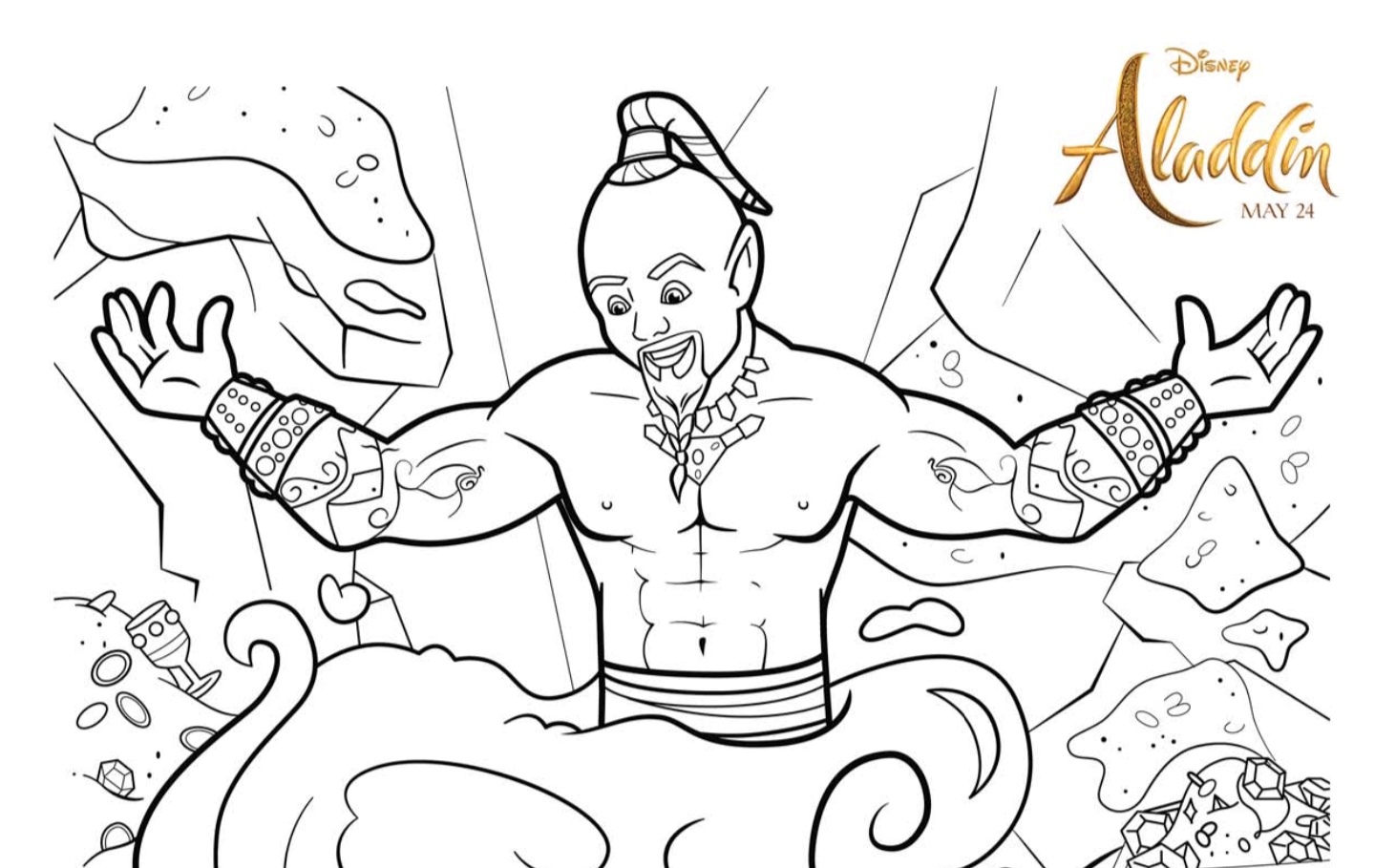 Aladdin is the #1 movie at the box office this weekend, bringing in over $250,000 worldwide!
I'm so happy people are heading out to see this movie because I really enjoyed it. (You can read my Aladdin movie review here.) If you have seen it already, what did you think?
To celebrate the release of their latest live-action blockbuster, Disney has created these Aladdin printable coloring pages and activities!
These are great for kids or adults, and you can print them out at home.
I always love the detail in these coloring pages. Check out the coloring page with Aladdin and Jasmine on the magic carpet! It's incredible!
Coloring is a great way to relieve stress and spark creativity, so I encourage adults to print out these coloring pages as well.
You can print the whole activities packet or print just a single page. Whatever you choose, I hope you have fun with them!
ALADDIN Printable Coloring Pages and Activities
To save these printable PDFs to your computer, click on the images/links below and the PDF will open in a new tab or window. Right click on the PDF and select "Save" or "Print."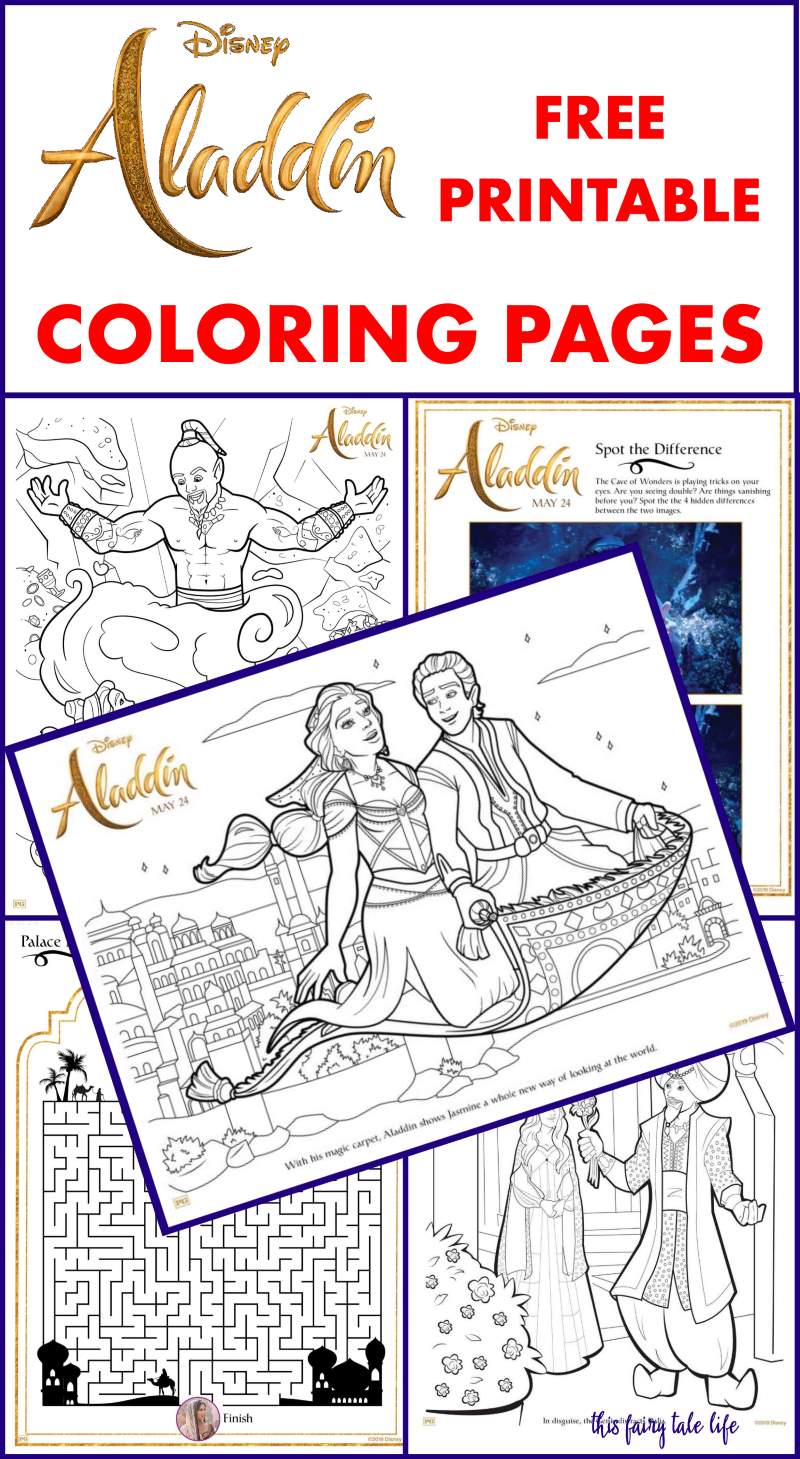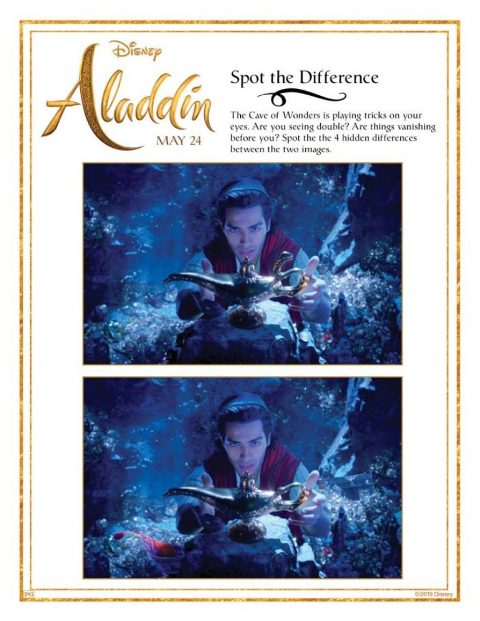 A thrilling and vibrant live-action adaptation of Disney's animated classic, "Aladdin" is the exciting tale of the charming street rat Aladdin, the courageous and self-determined Princess Jasmine and the Genie who may be the key to their future.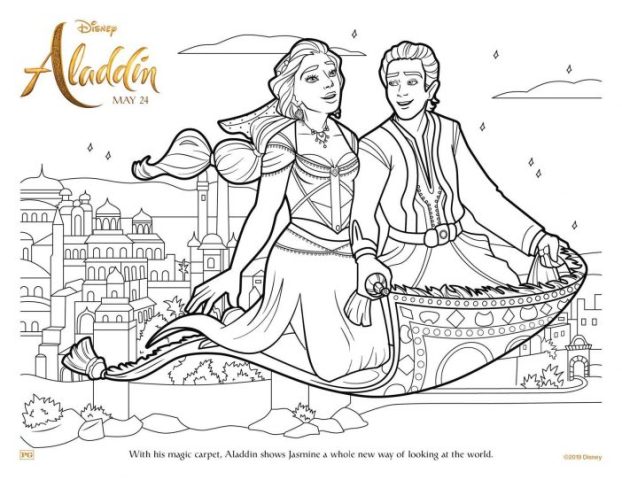 I think the "A Whole New World" scene was my favorite scene in the movie. Of course the song sounded gorgeous, but the scenery was also stunning!
I loved seeing the dolphins in the water, just like in the original animated film!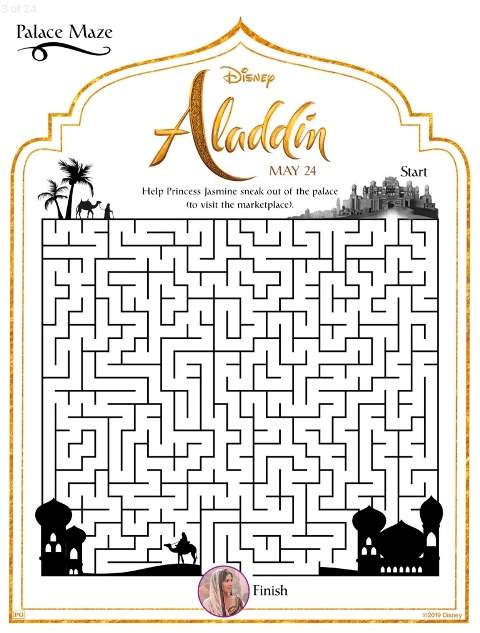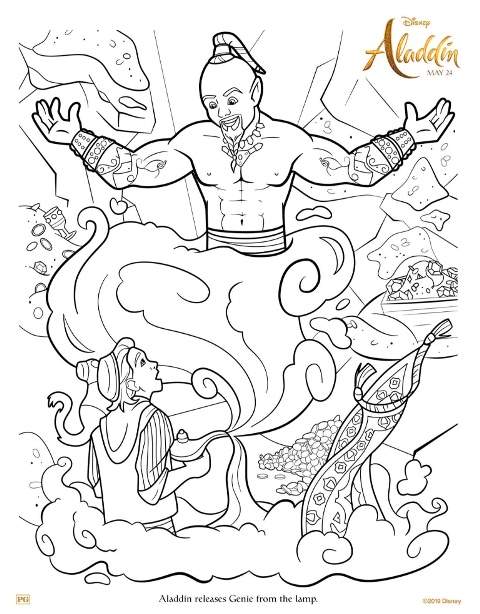 Watch the beautiful new song "Speechless," from the new Aladdin movie, sung by Naomi Scott and written by original Aladdin songwriter Alan Menken.
Related articles:
Live-Action ALADDIN Movie Review
ALADDIN Wedding Inspiration
These Aladdin Themed Anniversary Photos Will Leave you Wishing for More!
Aladdin Themed Bridal Shower
Free Printable BEAUTY AND THE BEAST Coloring Pages
Cinderella Printable Activity Sheets
CHRISTOPHER ROBIN Coloring Pages and Printable Activities