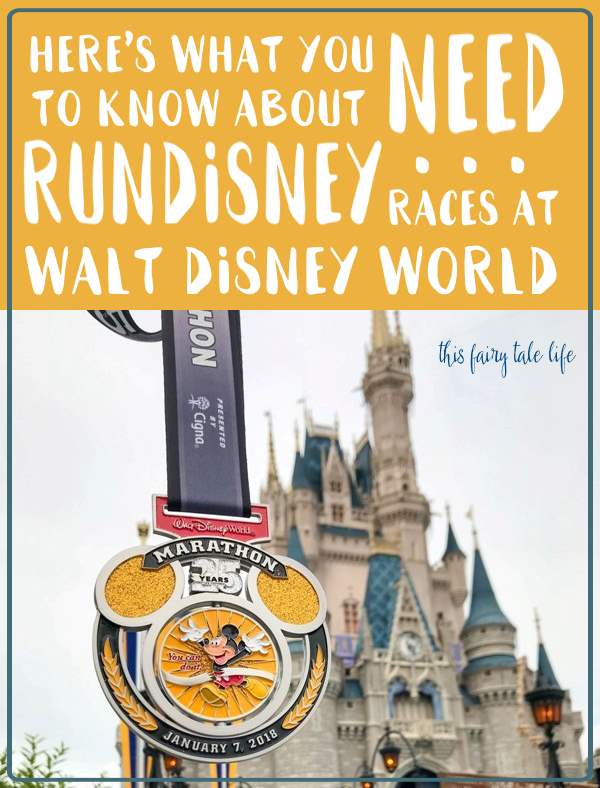 This article is especially for my Disneyland peeps.
While we are all still processing the loss of RunDisney races at The Disneyland Resort (at least for a few years), I thought it would be a great time to share what I've learned about running races at Walt Disney World.
I was so nervous before my first race but after four years of doing races at Disneyland I was determined to get my Coast to Coast medal (and, no, I had NO CLUE they were going to discontinue RunDisney races at Disneyland the following year … I just got really lucky).
But I have to say, I have really enjoyed my RunDisney experience in Walt Disney World, and now that I have three races under my running belt, I feel confident that any of you Disneyland racers could certainly switch coasts and complete some RunDisney races in Florida. So here are my tips for participating in RunDisney races at Walt Disney World … because I know you Disneyland regulars can't just quit RunDisney.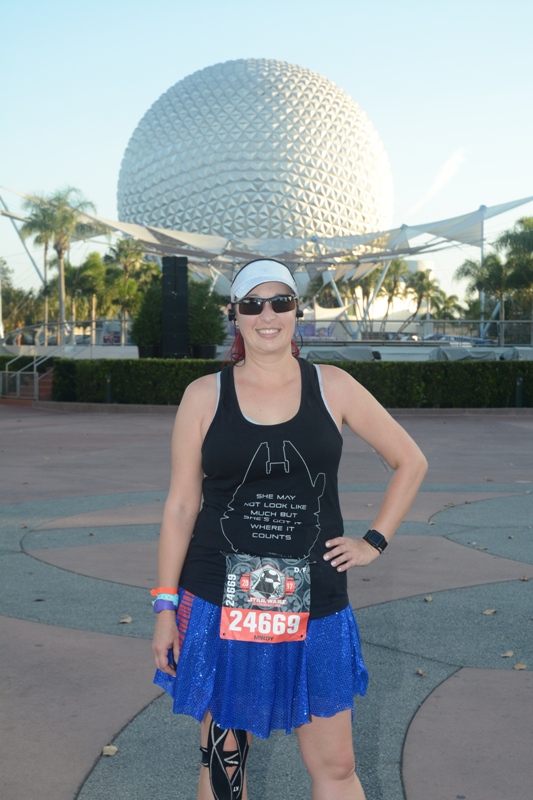 Here's What You Need to Know about RunDisney Races at Walt Disney World
1. Walt Disney World has lots of space. LOTS OF SPACE. If you've never been to Walt Disney World, then I'm not really sure how to explain the layout to you. It's really big and everything has lots of empty space around it. This is great because the corrals, staging areas, and post-race areas are really spacious and comfortable. It's bad because, unlike at Disneyland, you can't walk anywhere. You have to take buses or monorails to and from the races.
2. Weather is crazy. I've run two race weekends at Walt Disney World. One was in April and it was hot and humid; the other was in January and it was unreasonably cold (colder than any race I've ever run in California). You never really know what you're going to get, so my best suggestion is to keep an eye on the 10-day forecast and be prepared!
3. You have to wake up really early. Remember how I said you have to take transportation to the races? Yeah. So that means you have to wake up much earlier than you may be used to for a Disneyland race. For this year's marathon, the race start time was 5:30 AM and we had to be on the bus between 3:30 AM and 4:00 AM. YES YOU READ THAT CORRECTLY. Your other option is to drive or do ride-share to the starting area and perhaps save yourself a bit of time. However, I personally recommend sticking with Disney's transportation. There are a lot of road closures and whoever is driving you (including if you're driving yourself) may not be aware of what's closed and what's not closed. Waking up in the middle of the night and waiting around for the race to start isn't exactly fun, but it's better than getting stuck on the roads and missing your race.
4. BUT the transportation system is great. The thought of relying on transportation (verses walking from my hotel room to the starting corrals at Disneyland) gave me major anxiety before my first WDW race. But I had nothing to worry about. The bus system for races worked really smoothly for the three races I've done there so far. This includes the bus transportation before and after races, and also to and from the Health and Fitness Expo (more on that later).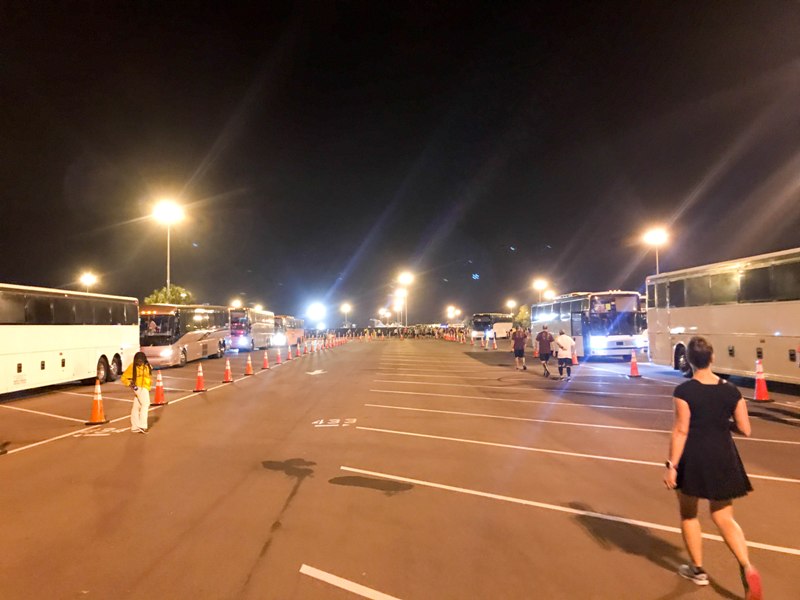 Buses for daaaaaaays …
5. You never leave Disney property.
With Disneyland, a half marathon course took us through the two Disney parks and then dumped us out into the wild streets of Anaheim. You can decide if running through random neighborhoods and commercial complexes was a good thing or a bad thing. With Walt Disney World, you never leave Disney property (remember what I said about lots of space?) and I can say that, for me, this felt very comforting. There's just something nice about knowing you're not running by someone's front yard.
6. Stretches of the course might be very boring. There were several miles of both the half marathon and the full marathon where you are just on a long, straight road surrounded by forest and wetlands. And … that's it. So while it's a great feeling to be on Disney property, it's also kinda boring. So bring earbuds and a solid playlist to keep yourself entertained.
7. The Health and Fitness Expo is way better. With more space comes an easier layout for the Expo. While you do have to get yourself to the Expo at the ESPN Wide World of Sports complex (see tip #4 regarding transportation) it's much easier to get your bib and your merch at WDW.
8. The magic is still the same. You still run through the Disney Parks, and you still see Disney characters, and you still get your medal after you finish. The logistics are different, but the magic of RunDisney is the same no matter if you're racing at Disneyland or Walt Disney World.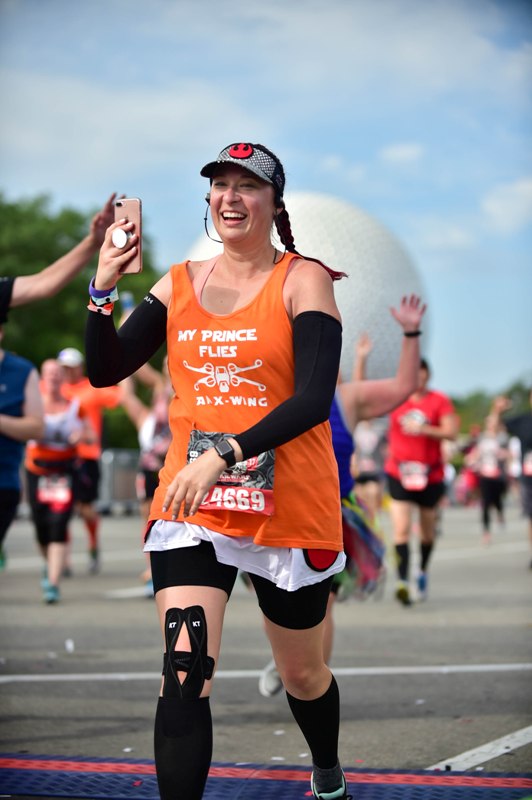 If you're nervous about trying a RunDisney race at Walt Disney World, don't be! Yes, it's a little different and yes, you have to adjust to a few new things. But it's still a wonderful (albeit a slightly more expensive) experience.