Last week I was strolling through Downtown Disney (okay, I was visiting The Dress Shop and picking up treats from Marceline's for my drive home) and I noticed some activity around Splitsville. Much to my delight, they were having a soft opening! I delayed my snack purchase and decided to look around.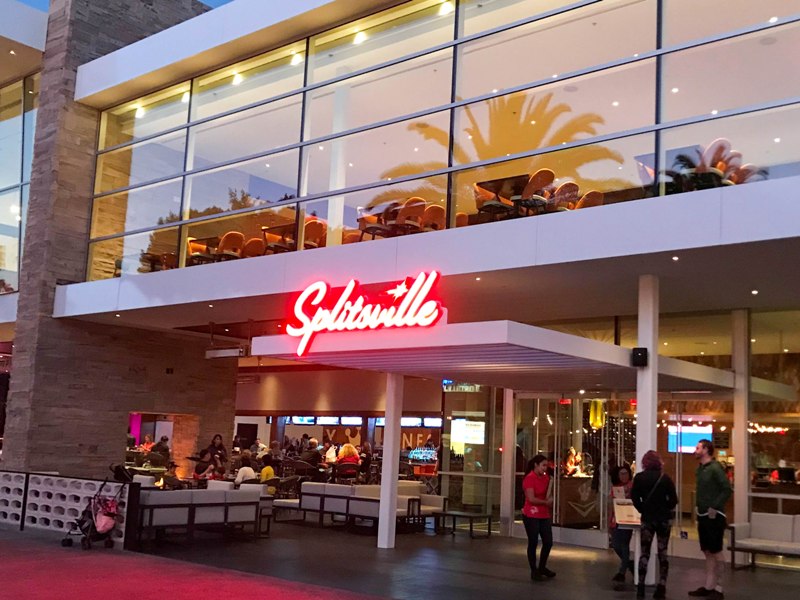 Click on the right arrow to watch a video walk through!
Splitsville Luxury Lanes is dubbed a "swanky bowling center" but it serves up much more than bowling. Taking up residence in the old House of Blues location, the first thing you notice is the large outdoor lounge area with a towering outdoor fireplace, sleek modern furniture, and a large bar with plenty of beers on tap and TVs showing sports entertainment. One thing Downtown Disney desperately needed was more dining space, especially with the upcoming loss of ESPN Zone and Rainforest Cafe, and Splitsville certainly gives us that space.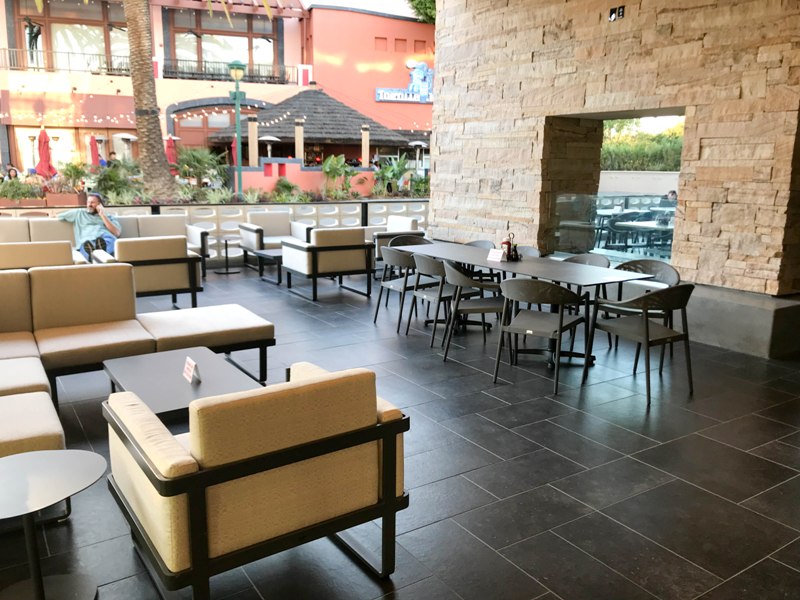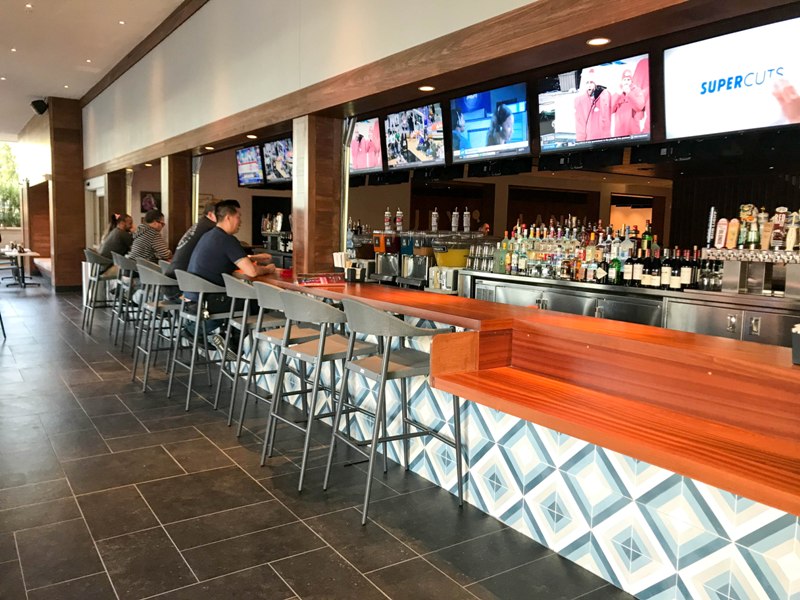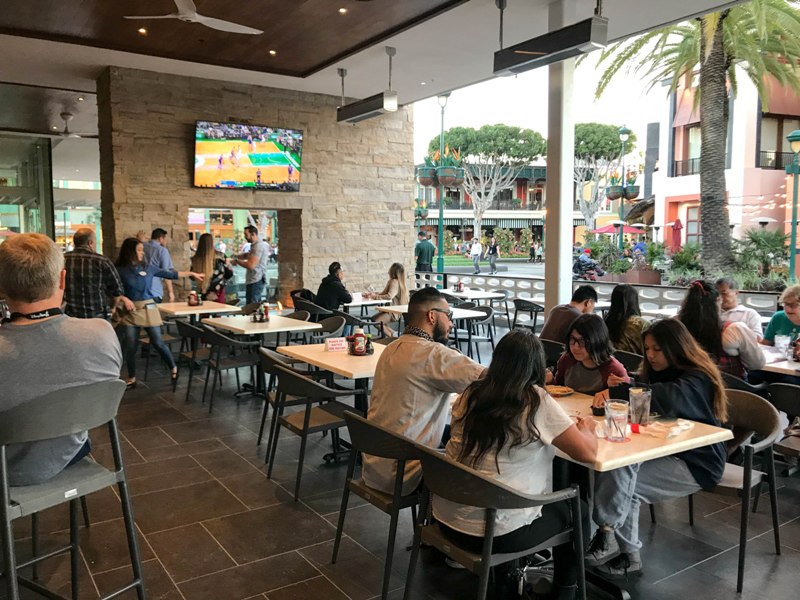 Inside you'll find more bar space and another large central dining area.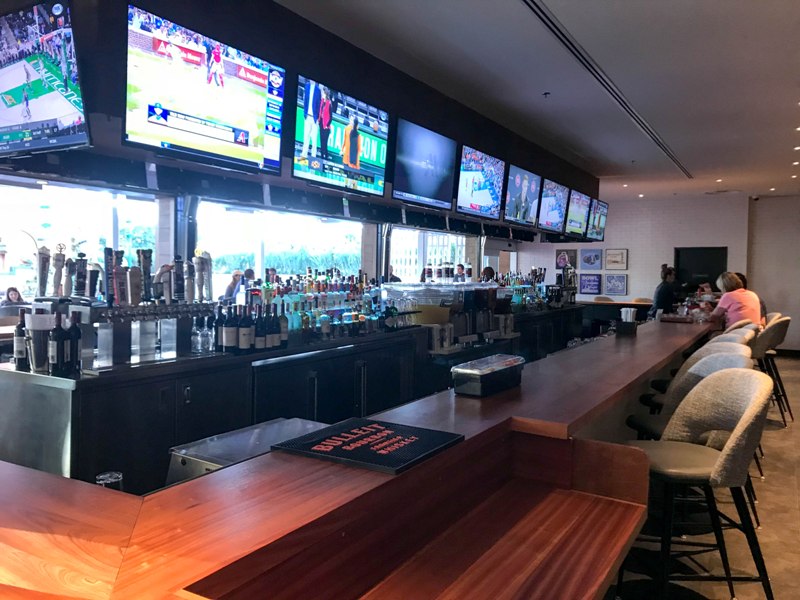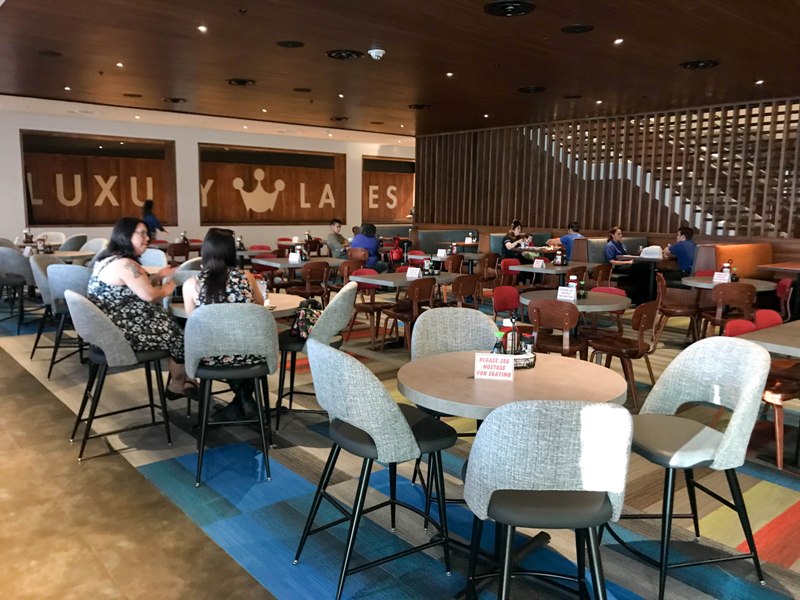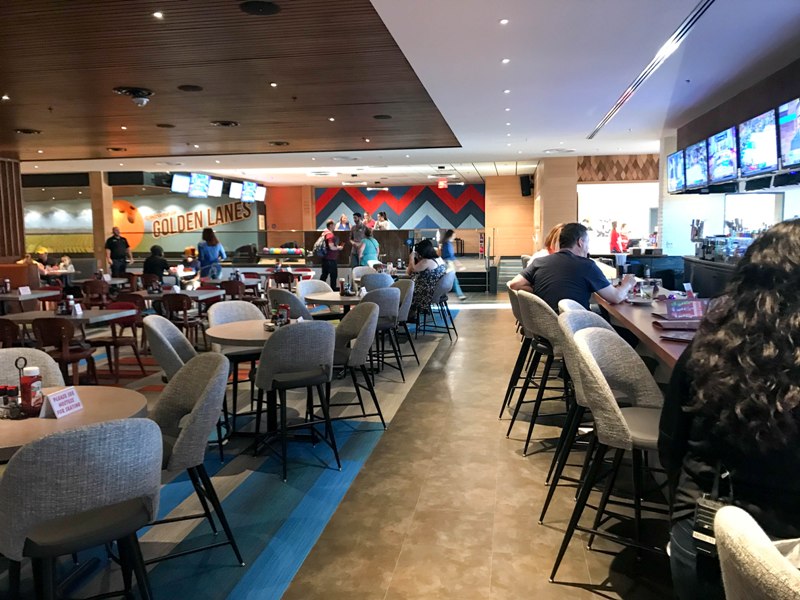 Splitsville's 20 bowling lanes are split up throughout the two-story complex. On the first level, you have four lanes to the right and two lanes, and additional dining space, to the left. The rest of the lanes are upstairs; however this area was not available to the public during the soft opening.
I loved all the little California touches, and even spotted a Hidden Mickey! Do you see it?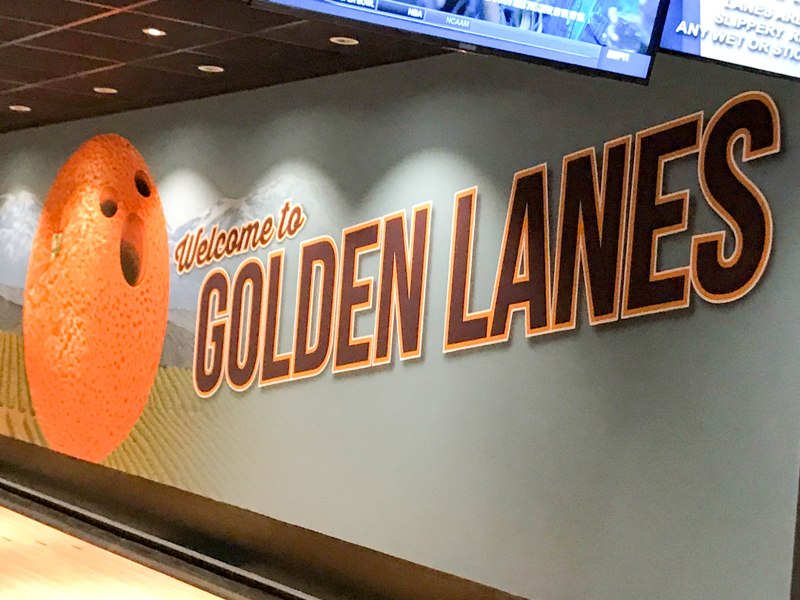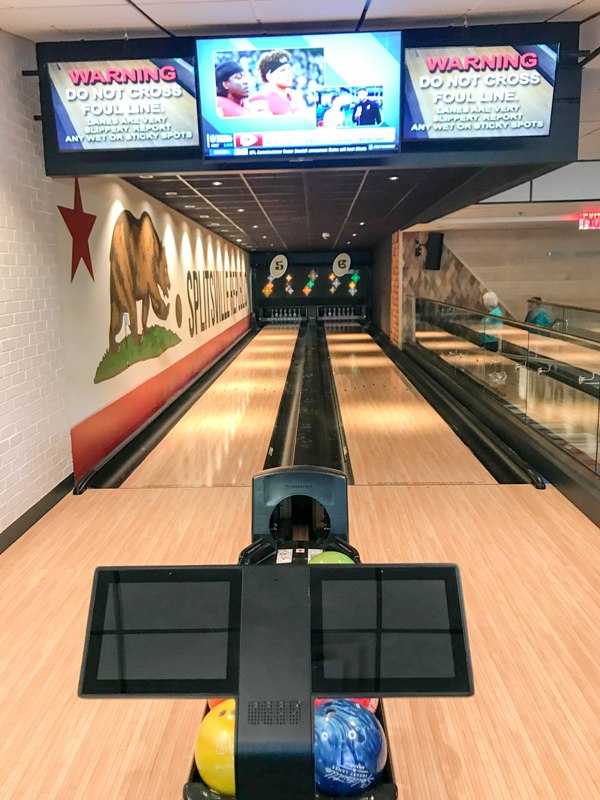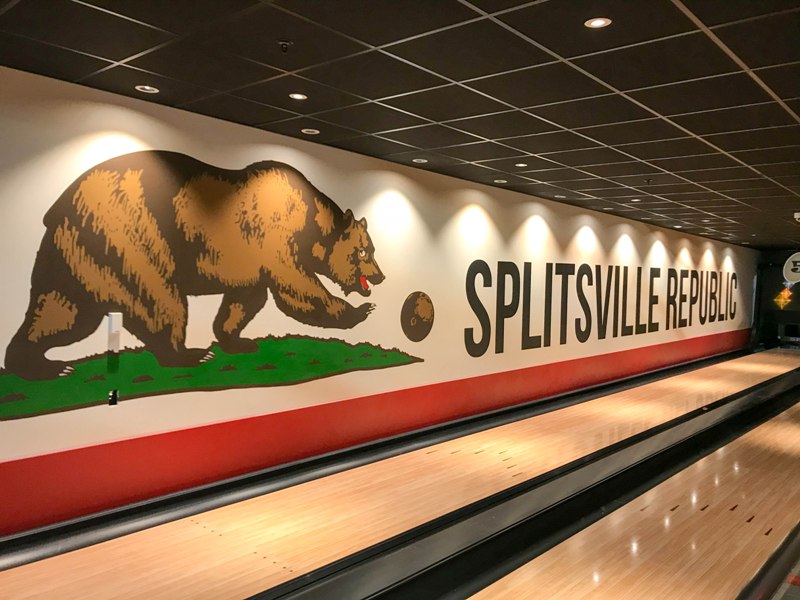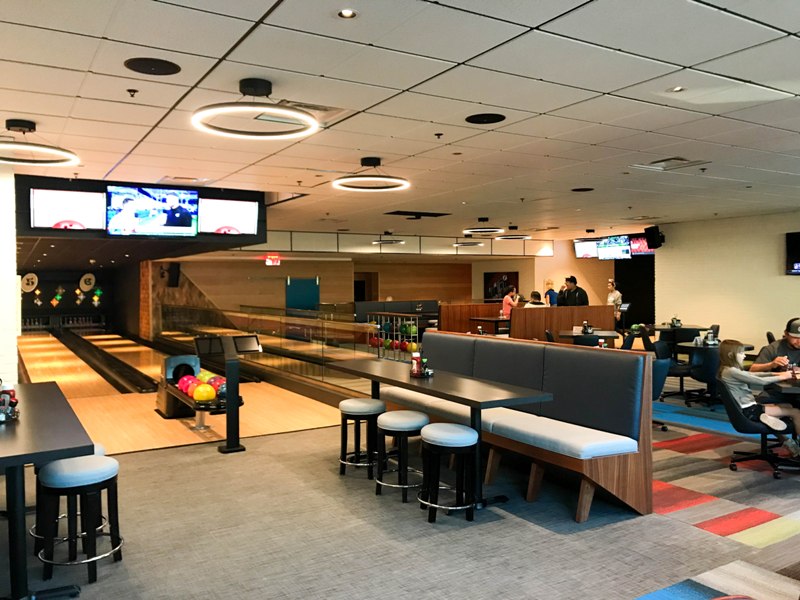 I wanted to try out some of Splitsville's food and drink so I took a seat at the outdoor bar. I looked for a hook for my handbag, which I did not find, but I found something even better … USB OUTLETS! Yes, Insta-junkies and Pokemon trainers, if you can score a lucky seat at the bar you can charge your phone here! I didn't scope out the whole bar but it appears there is an outlet every four seats or so.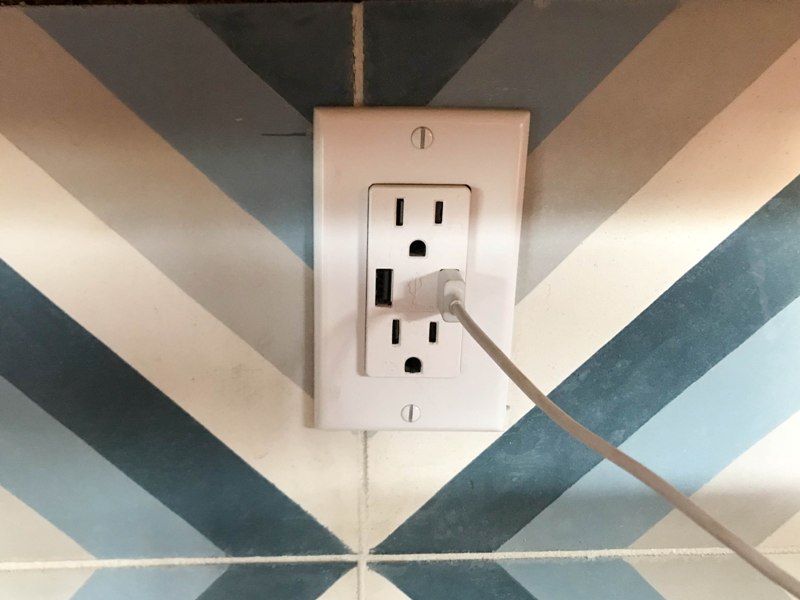 Bar service was a little slow (again, soft opening) but whenever I interacted with a Splitsville employee it was very pleasant. They gave me a menu and recommended the sushi (however, I don't eat seafood).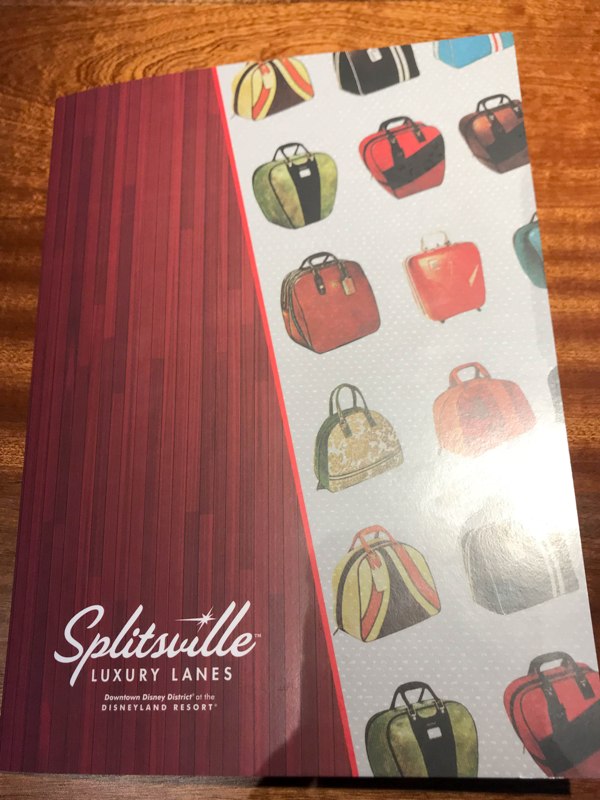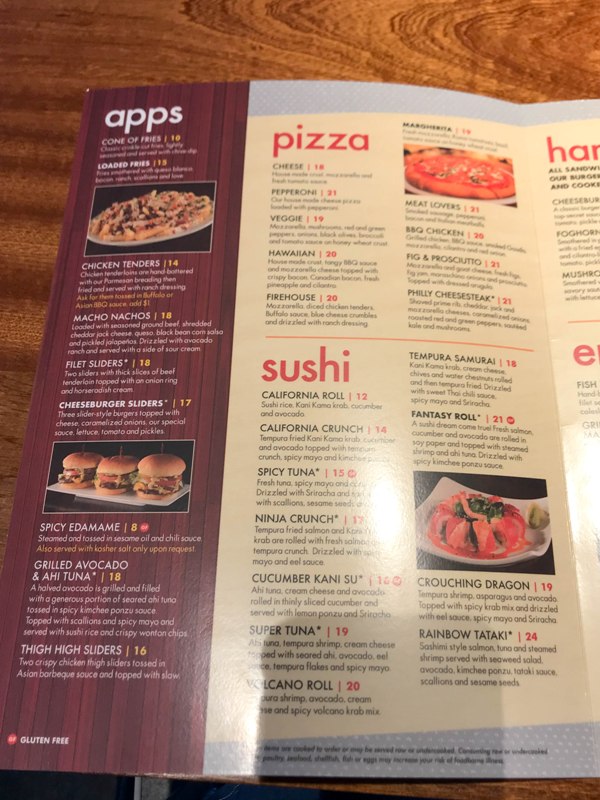 I noticed many of the cocktail drinks were made with simple syrup. I asked my server if the simple syrup is made with corn syrup. After a long delay she came back and confirmed it is. So all of those drinks are off the table for me. Left without many options, I ordered a Fig & Berries, made with strawberries, fig jam, tequila, agave, and lime juice. When my server returned with the drink, she informed me that the normal recipe includes a small splash of simple syrup which she left out for me. This was really concerning for me, as the simple syrup wasn't listed as one of the drinks ingredients on the menu. I guess I will stick with wine here.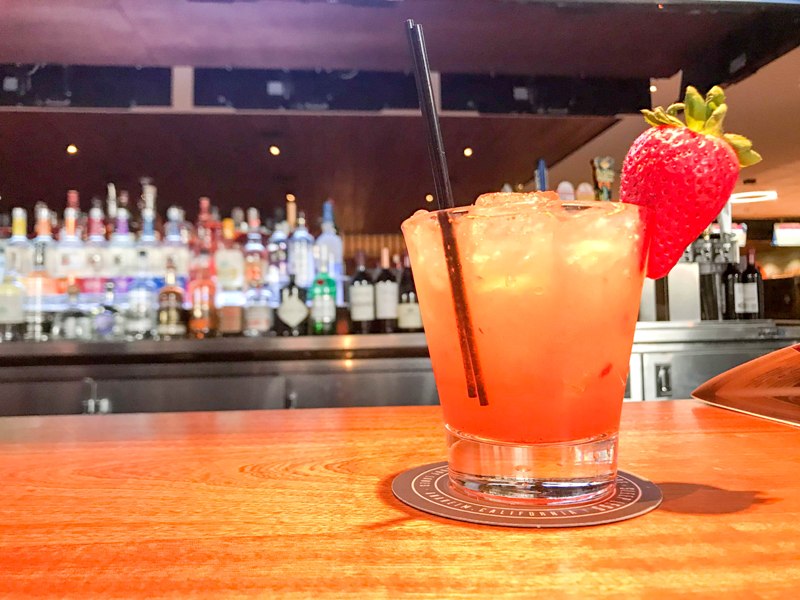 The drink itself was good, but mostly tasted like strawberries. I couldn't taste the fig or tequila at all. For $14 I expected something a little more interesting.
For my entree I ordered the Black Jack Chicken sandwich, a grilled chicken breast with cheese, bacon, and guacamole. Unfortunately the sandwich was so salty I couldn't finish it. It came with a side of crinkle fries which were good.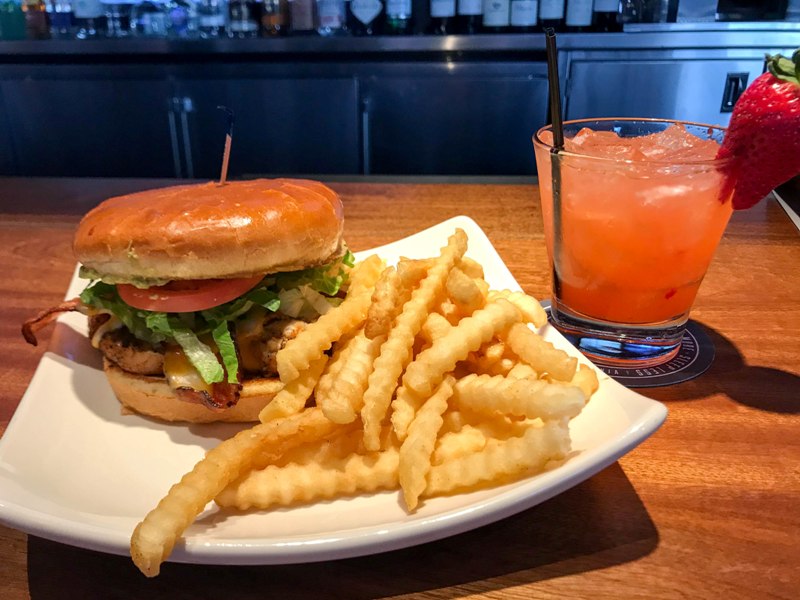 While my first meal experience wasn't the best, I do plan on going back and trying a glass of wine and a pizza, or if all else fails I'll happily munch on a side of fries.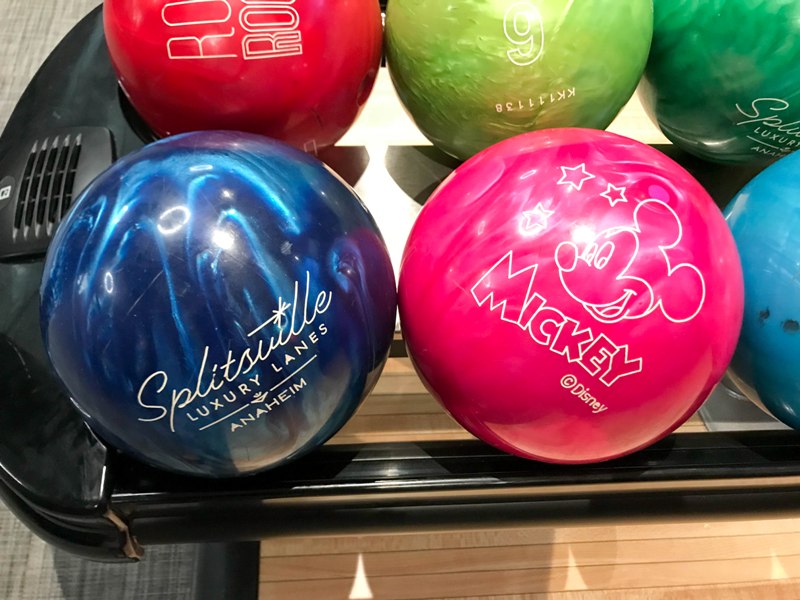 As for prices, beers start at $8, wines at $9, cocktails at $13. Food items will set you back anywhere from $8 to $32. (Prices subject to change.)
Bowling rates are $24/bowler during nights and weekends, which includes use of the lane, bowling balls, and shoe rental. The time allotted is based on group size: 1-2 bowlers get 1 hour, 3-4 bowlers get 1 hour 15 minutes, 5-6 bowlers get 1 hour 30 minutes, and 7-8 bowlers 1 hour 45 minutes. I imagine you could play one game during this time frame, or perhaps two very fast-paced games.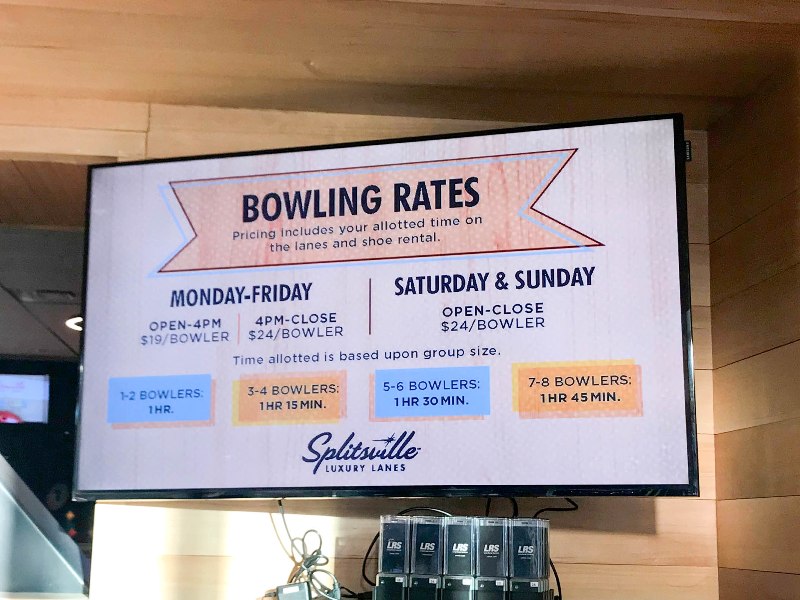 With only 20 lanes available, I expect it to be very busy, especially on Friday and Saturday nights. This would also be a really fun activity for a bachelor or bachelorette party, or pre- or post- wedding family activity. Reservations for bowling lanes are highly recommended! However, I suspect most guests to Downtown Disney will simply visit Splitsville as a dining destination.
Whatever your reason for visiting, Splitsville is a welcome addition to the Downtown Disney family!