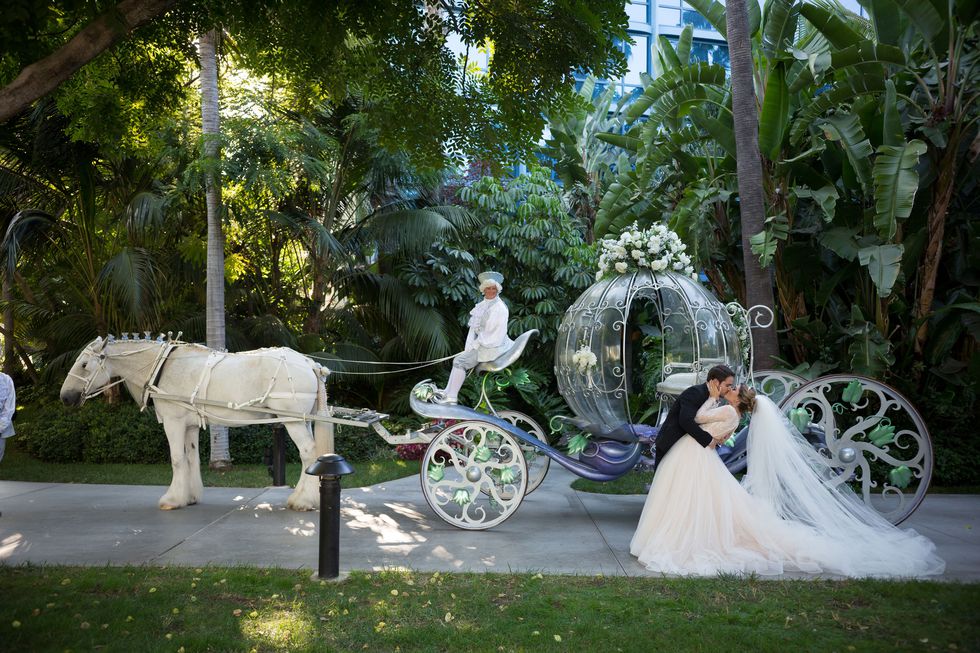 Photo credit: Jeronimo Moreno Photography
Disney Bride Yvette is planning a Disneyland wedding at the Rose Court Garden for April 2018.
Someone crashing my wedding is a lingering fear that I have had since my engagement. As a bride who dreams of having a small and quaint wedding I knew that I would face major challenges from my big and loud family. Now that my wedding is only a few months away I'm completely relieved that I'm having a Disney wedding as the Disney's Fairy Tale Weddings team has soothed my nerves. Here are some ways in which the DFTW team has helped me handle uninvited guests …
Having random people waltzing into the Rose Court Garden – which is generally a public space at The Disneyland Hotel – would be awkward for any Disney bride. I made my planner aware of this particular concern during our planning session and I was relieved to hear that I'm not alone in this fear. It turns out that Disney is well prepared for wedding crashers. My wedding planner made me aware that brides will sometimes get a crowd during ceremonies and while riding in the Crystal Coach but these crowds usually stay back and are only there to marvel at the rare sight! Who can blame them since it is quite a beautiful horse and carriage.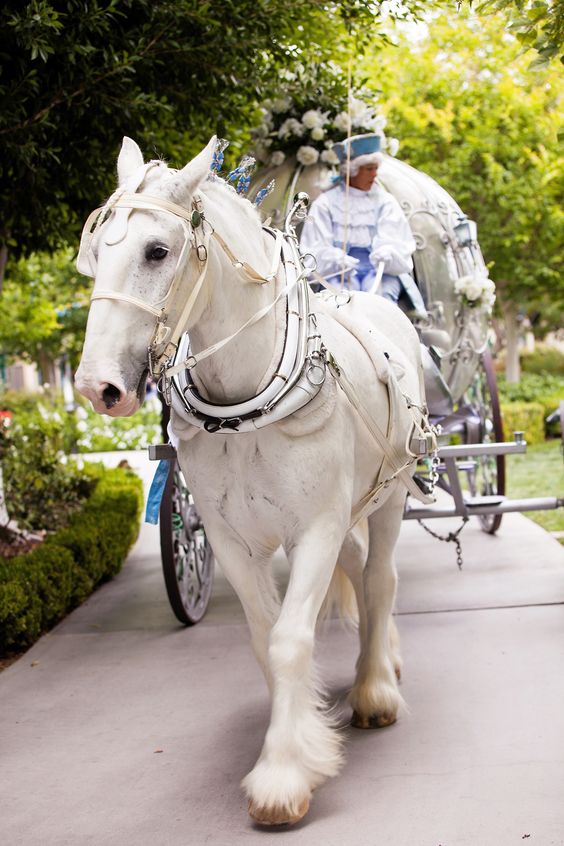 (Source: Disney Fairy Tale Weddings)
The DFTW team pointed out that if a bride is painfully shy perhaps she shouldn't choose to arrive in the Crystal Coach since, at times, curious strangers will take pictures of you without permission. This is done at a distance since the Crystal Coach includes security; however, there are many other Disney entertainment options to choose from if this experience is really not your thing. Overall, the day of coordinator and wedding planner excel in directing and managing people. On your big day there's no need to stress as they keep the crowds and guests under control.  
In the course of my planning I have had guests who have asked for plus ones, plus fours, and even plus sixes! I'm such a shy person and I hate saying "no," but I have found that DFTW has made my job easier in declining such requests. Their banquet order is well organized and the layout of the total cost per person helps in providing the perfect (and reasonable) excuse of why we are having a limited guest list. My fiance asked some of the invited guests if is it really financially reasonable to invite additional people? Are they willing to cover the extra cost per person if it's that important to them? Or can these extra people just hang out at the theme park until the wedding is over since the entire wedding party is going there after the reception. There are many places for non-guests to go when at The Disneyland Resort that will not result in hard feelings.
Wedding crashers are not just limited to random strangers or unexpected plus ones. I was also concerned about some family members. Brides have the painful duty to limit and budget the number of wedding guests. Coming from a big family I knew some people were going to feel left out. Sometimes, as in my case, family members will refuse to accept that they're not invited.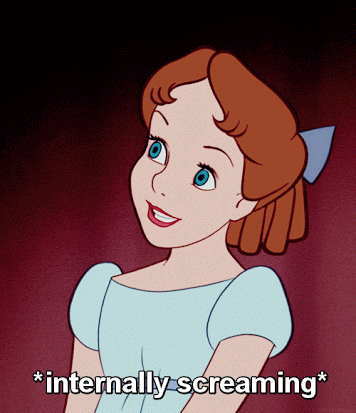 I informed my wonderful wedding planner how a certain rogue family member insisted she will attend – with or without an invitation. My planner was incredibly supportive and insisted that if I did not want her there, DFTW will not let her rain on my parade. To be extra cautious our planner even added a security guard with photos on file of this particular family member. Talk about top notch security!
DFTW takes great care of its brides and grooms. There are resources that brides can utilize such as hiring extra security, discussing the issues with your day of coordinator, and even just venting to your planner about the stress of pushy family members. I enjoyed how supportive my planner has been through the ups and downs of planning our dream wedding.