Want to know what it's really like to get married at Disney? On the heels of the Freeform TV special about Disney's Fairy Tale Weddings, I've been watching the comments and the tweets, and it seems like what people REALLY want to know is, what's the planning process like? It's true the magical events you see unfolding on-screen take months and months of planning. We were engaged for 18 months before our Disneyland wedding and a lot happens during that time. So if you're wondering what it's REALLY like to be a Disney Bride, read on … and let me know if you experienced a similar planning process!
All wedding photos by Root Photography
18 months before – Your partner proposes and you weren't expecting it at ALL so needless-to-say your hair and makeup is not picture perfect. But who cares – I'M ENGAGED!!!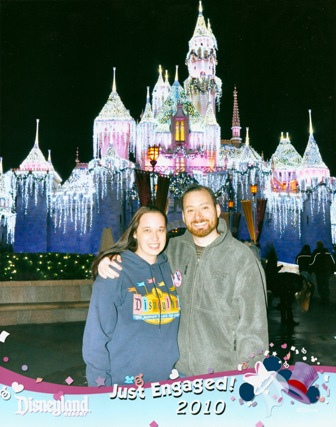 You get engaged right before Christmas and you verbally agree to hold off on wedding planning until after the New Year holiday. But, you lied and start researching Disneyland weddings online immediately.
17 months before – You call Disney weddings and have some information emailed to you, including base pricing for wedding packages and venue options. You very nervously present all the information to your partner because if he says no to getting married at Disneyland you literally don't know what else you would do. Luckily, he says yes!
16 months before – You settle on an Escape wedding because that is what your budget allows. Parents step in and help financially so you can invite more people. We are incredibly lucky. You settle on a wedding date and venues, and your DFTW planner sends you a contract (YAY) and asks for a deposit (OH MAN IT JUST GOT REAL).
13 months before – You take engagement pictures … the first real test of patience and cooperation and compromise. I strongly believe if you can survive two hours of picture taking at Disneyland, you can pretty much get through anything together.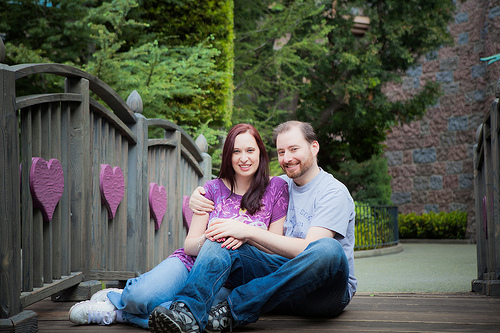 12 months before – You spend months crafting an elaborate Save the Date booklet that ultimately will end up in landfills across the country but you're JUST. SO. EXCITED about your Disney wedding you need to share it with the world.
11 months before – You get your "planning pages" where DFTW lists out all your ceremony and reception options. What food do you want to serve? Do you want ceremony decorations? Do you want a ceremony vehicle like the Cinderella coach? Will you have a band or DJ at your reception. Options overload … head spinning …
9 months before – You have your planning session at the DFTW offices. You're presented with lots of pretty options you are 99% sure you can't afford but you ask them to be added to your "BEO" (event budget) anyway. You also finalize things like linen colors and room uplighting and do you want chocolate escort cards for your guests? Of course you do.
7 months before – Receive event budget estimate. Cut the chocolate escort cards.
6 months before – Try on the Disney wedding dresses at Alfred Angelo. They are all very pretty but the price tag doesn't work for you. You might cry in the car on the way home.
5 months before – You find an amazing wedding gown in a thrift store and take it to a seamstress to transform it into your dream gown. It's all very Cinderella-esque, except your seamstress is a human, not a mouse.
3 months before – Your friends throw you a surprise bachlorette party. Why won't anyone give me a chance to do my hair and makeup for these things?? Sheesh.
2 months before – FOOD AND CAKE TASTING. Everything is amazing. You're sad you can't have three meals and five cakes.
1 month before – Final payment due. Daily nervous breakdowns. Daily emails to your planner. She assures you everything will be okay. You're skeptical.
Day before – You arrive at The Disneyland Hotel. Your family and friends are there! You have your rehearsal and meet your Day-Of Coordinator. The rehearsal goes smoothly and then you're off to the rehearsal dinner. You leave early because you're so nervous about tomorrow that you think you might barf.
Wedding day – HAPPY WEDDING DAY! Today's the day! 18 months of planning leading up to this moment. Everything better be perfect! HAHAHAHA JUST KIDDING! Nobody's wedding is perfect. But your wedding is going to be pretty darn close. Disney takes wonderful care of you, and your guests will rave about your wedding for years after.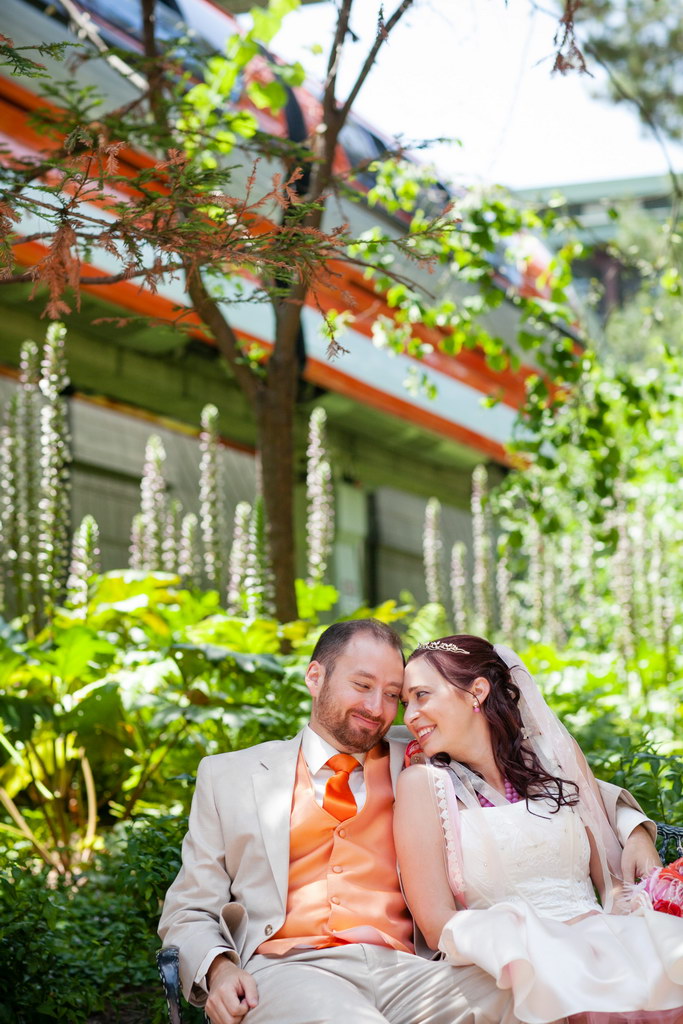 The day goes by in an instant, which your friends warned you about so you remembered to stop and soak in the moments. You remember the smile on your partner's face during your First Look. You remember sitting with your photographers waiting for the monorail to go by overhead and having only 2 seconds to get that perfect shot and laughing so hard about it once it was over. You remember holding your grandma's hand right after the ceremony and having her say you look beautiful. You remember sitting at your sweetheart table and giggling while your husband sticks some of your castle confetti in the butter. You remember the look on your guests faces when Mickey and Minnie arrive at the reception. You remember that final dance of the reception, swaying to the music and talking about how much fun you had that day, while surrounded by your family and friends.
You won't remember the color of the linens or the music that played during dinner or how many rose petals lined the aisle. Those things are fun but the moments you will remember most are the little moments, the unexpected moments. It doesn't matter how many "upgrades" you have. It doesn't matter how much you spend. When you find true love it makes you the richest person in the world. Yes, even the most basic of Disney wedding packages comes at a price, but I've never heard someone regret getting married at Disney. We know what the Disney name means – quality service, delicious food, and a general feeling of magic. And Disney will work hard to make your event perfect, but it's the two of you – you and your partner and your unique love story – that makes your wedding magical.